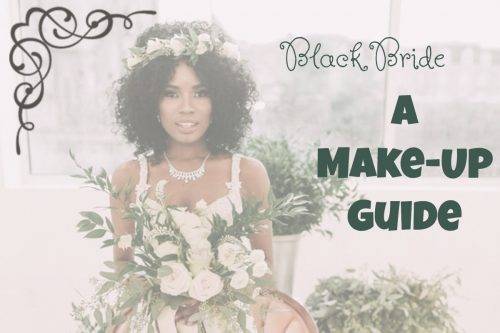 Dear Black Bride,
Going for a timeless look as a woman of color presents a few challenges. Especially if you're doing your make-up yourself on the day of your wedding. Knowing that we ladies come in all shades and sizes is most clear whilst shopping for make-up. Sometimes, drugstore brands just don't seem to have us in mind. Of course, we all deserve to be represented in ways that flatter and compliment, in ways that accentuate the caramel, cinnamon, and coffee tones that bring so much depth and intrigue to our complexions. The make-up companies can only do so much. It's up to us to find the staples that enhance the beautiful black that is already there. So, without becoming product junkies, we'll look at a few practices, techniques and  brands that will help you glow like black gold on your wedding day.
General Skin Tips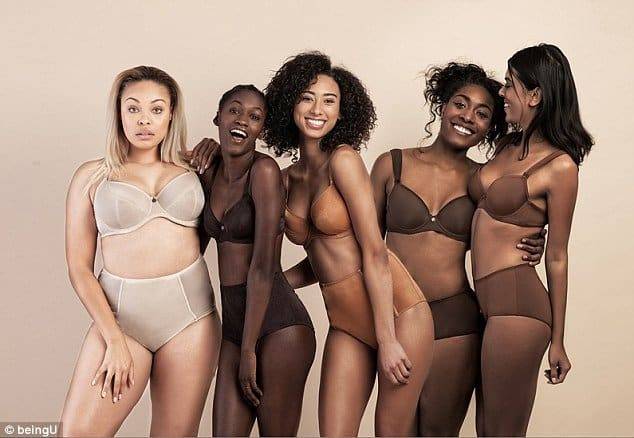 First of all, Sis, you're beautiful. Even if you're skin gets so oily you could fill a deep-fryer. Even if your skin is so dry it's practically flaking off in chunks the size of potato chips. It's okay girl, I promise. We're going to get your skin balanced, but you may have to be willing to try some unconventional tactics.
Water
Surprisingly, a ridiculous amount of people are chronically dehydrated. Drinking. More. Water. If you realize you're thirsty, you're already dehydrated. There's a saying, "Hydrate or Die-drate." Kinda silly, but really– drinking a gallon of water a day will change your life. The health of your hair, skin and nails will blossom beyond recognition, along with mental and physical benefits that I am simply not able to tackle in this article.
I'd also like to suggest that you stop washing your face with soap. It's pretty harsh on and disrupts the skin's pH, throwing its acidity-alkalinity out of wack, which can mean clogged pores and acne…oh, and a hard time for you! Gentle facial cleansers are more suitable, and if you've had it with products altogether– trying washing your face with water only. Warm water will open the pores just enough for you to exfoliate using your hands or a gentle buff or exfoliating brush. Make sure to wash in a centripetal motion (circular and toward the center of your lovely face); otherwise, your risk stretching the skin and major sagging in the future. If you want to be part of the "black don't crack" club, this method contributes to the eternal radiance and agelessness of black skin.
And Oil
While washing, rather than cleansers you might find in the "face-wash" section, try using jojoba, almond, avocado, or (my favorite) olive oil to bring moisture into dry skin, balance combination skin or minimize oil production in oily skin. I know– it sounds like the opposite of what you should do. Give it a chance. If you've just starting planning for your wedding, then you've got months or even a couple of years to develop a healthy (and afforable) skincare regimen.
Okay, so now that we've simplified our natural beauty practice, we can move on to:
The Look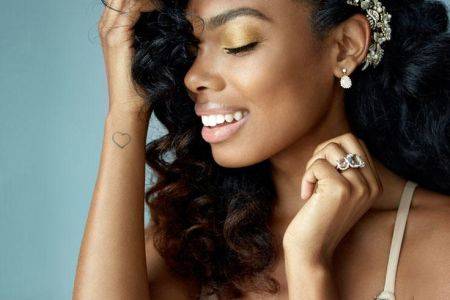 As black women, going for a classic cultured look on your wedding day is more than possible with these 5 brands that suit our varied complexions and brings out beauty from within.
Primer
Blac Minerals Cosmetics makes an amazing primer that changes the way oil is produced on the skin, giving you peace of mind that your skin will remain shine-free throughout your wedding (and long into the night). The ingredient list looks promising, with Aloe Vera, Gotu Kola and Horsetail being the first three components. For $25, you'll be set for quite a while with this 1 oz. bottle of primer.
Foundation and Concealer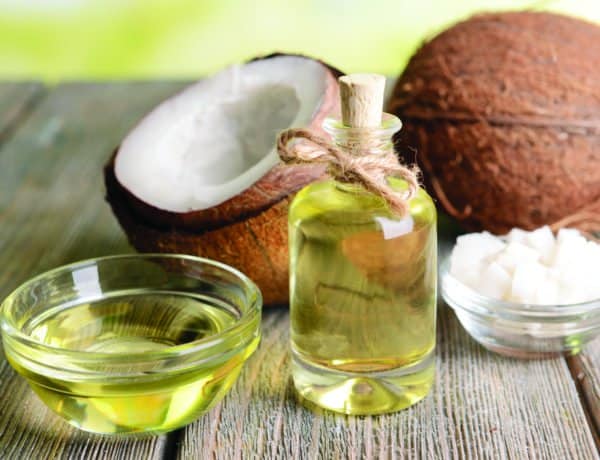 Looking for a foundation that won't disappear, look chalky, weigh on your face or irritate you skin? Laws of Nature Cosmetics uses botanical ingredients in their foundations to give you an organic glow. No toxic chemicals that'll flake or break you out on your special day. Laws of Nature is also gluten free, cruelty friendly and vegan. So all the Sistas who live that lifestyle, there's a product for you made by people with values that resemble your own.
I use Bare Minerals 16-Hour Full Coverage Concealer in Dark-Neutral 13 and I love it! It doesn't look crumbly and when I apply it underneath and above my brows to define their shape and give them a clean appearance. It blends well under my eyes and with my foundation, brightening the focal point of my face!
Contour
I don't know if you're into it, but Fenty Beauty makes Match Stix– perfect for elevating your make-up game to the next level on one of the most significant days of your life. They come in 20 shades and are made without parabens, sulfates or phthalates! The Stix serve as countour, concealer and a highlighter– so you're getting 3 products in 1.
Eyeshadows and Blushes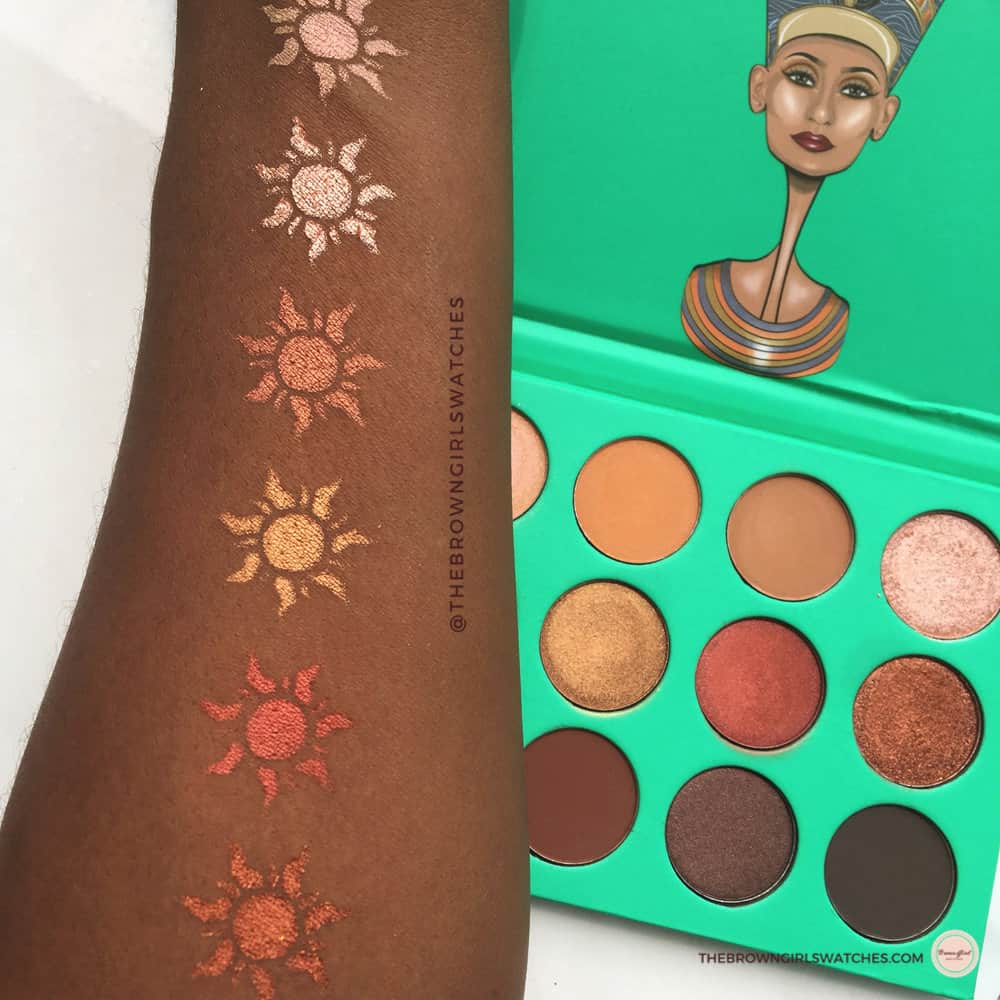 The Nubian by Juvia's  is an Afrique Collection inspired by the Caribbean and is richly pigmented, wearable for all on the skin-tone spectrum and super affordable! Their products are vibrant, and come in well-balanced palettes so you can create any look you're going for.
Lips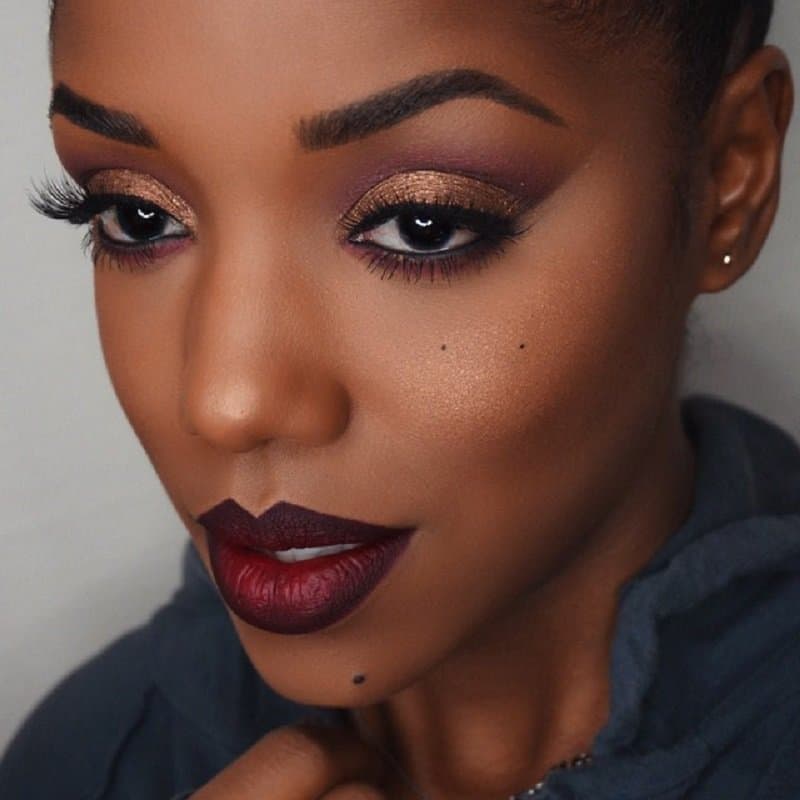 I have dreamed of a shade of red that would complement my skin tone since I first started to wear make-up as a teenager. Who knows how many shades I've tested on the back of my hand, took home, only to try on my lips and look utterly ridiculous. Something about red lips done well is striking and signifies feminine confidence and sensuality. Done incorrectly, it can leave a girl feeling embarrassed, ashamed and much like a clown. It's no wonder, really, we're naturally invested in our self-image.
So, if you've just not been able to find "the red" for your complexion, try this!
Nude lip gloss that matches the darkest part of your lips. I know, right?! I've discovered that this step is the key. Think of it as a lip foundation. I personally love Bare Minerals Gen Nude Buttercream Lip Gloss in the shade "Minx." Found your nude? Perfect! Now, stain your lips with that red you loved in the store, but hated once you got home. Notice the difference?!
OR if you're more of a naturalist, keep to the nude or a tinted pink, like Bare Minerals Moxie in "Maverick." It's bright and fresh, but soft and sweet, too.
May your special day be full in all ways. Please provide feedback, Ladies. We would love to see your photos! You never know who you'll inspire!