Although it seemed overcast on the day of Sarah and John's wedding, they still seemed to shine as bright as the sun. Maybe it was all the sunflowers in the theme – the bouquets, the aisle décor, and the boutonnières. These lovely blooms are definitely in my list of summer flower picks, don't you think? Or maybe it was the warm glow of a couple so in love with each other? You be the judge, dear reader. (I vote for the latter, though. *wink*) Congratulations, Sarah and John! We hope you continue to be the sun in each other's lives. Best wishes!
Click image to enlarge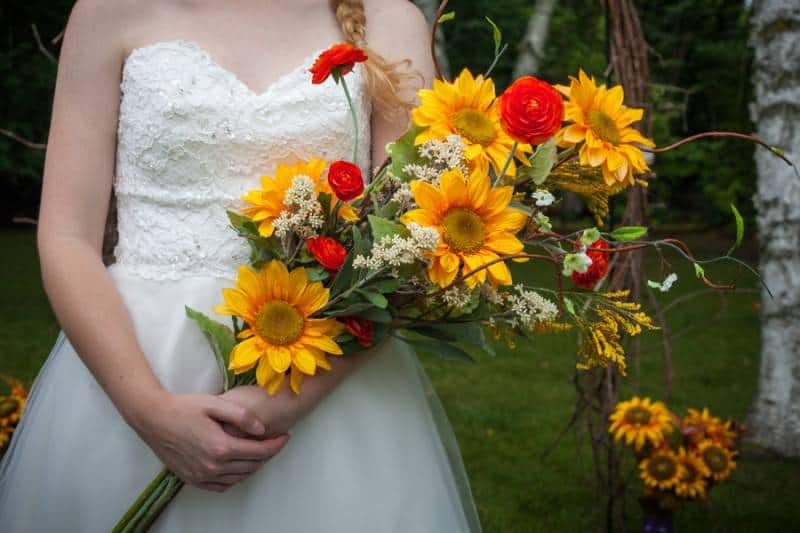 4

Like. Click to Vote
>
The Album Story:
Sarah's Aunt & Uncle in Ootsburg, Wisconsin graciously offered their beautiful wooded backyard for the ceremony and reception. John's family flew in from Canada so it was the first time meeting for many of these family and friends! The games and entertainment provided by both families (this is one talented bunch!) made the reception one of the most unique one I have ever witnessed.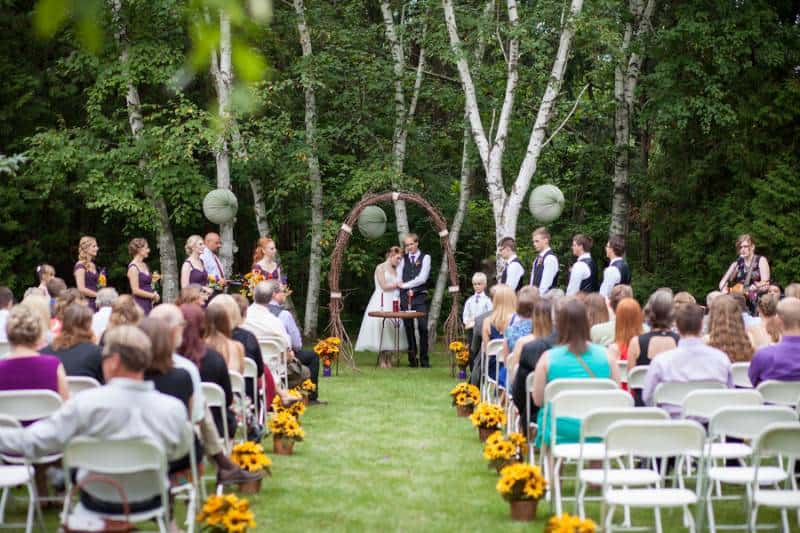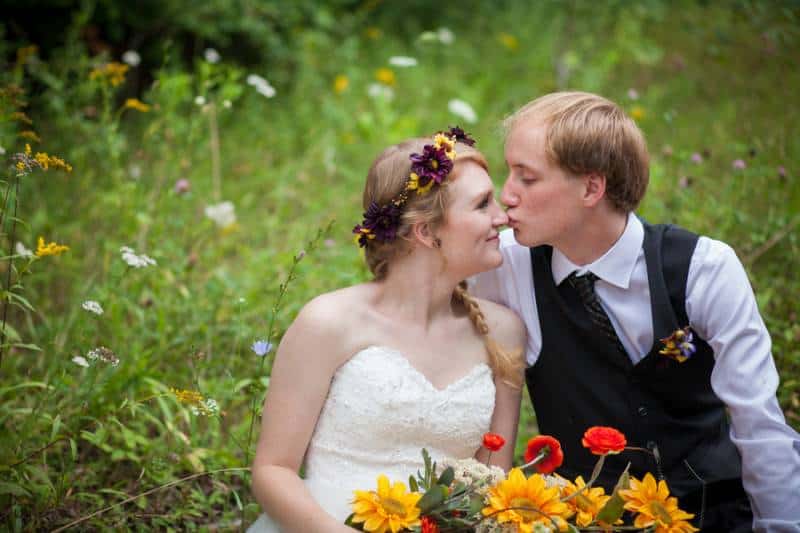 VENDORS:
Photographer: Rebecca Pfeifer Photography