Click image to enlarge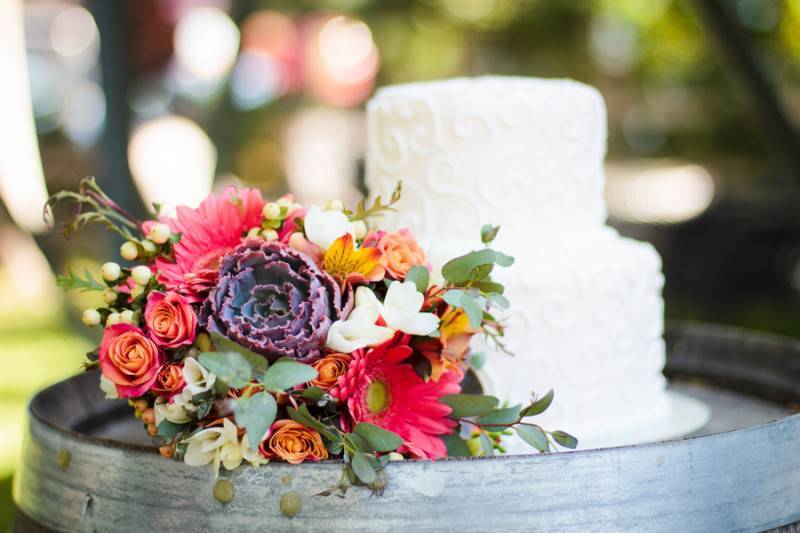 6

Like. Click to Vote
>
The details and color palette in this wedding will surely make you smile. It will remind you of the imminent season of spring after months of cold and white. But really, I am in love with the color picks of this event. The entourage outfits and the decors had pastel colors in coral and mint while the floral choices had a more rich and vibrant palette. I also love the rustic touches such as the program fans and the place card holder. Congratulations on your wedding, Marissa and David!

Photographer
What do you think is the overall story for this album?
Togetherness and family. There were times during the planning process that Marissa and David were afraid that not everyone was going to be able to attend, but in the end every single person they wanted there to celebrate with them made it.
What inspired the wedding day outfits?
Marissa's colors where soft and springlike. Her bridesmaids wore coral and her sisters in mint. It was the perfect color combination for a spring wedding.
What was your favorite part of the day?
My favorite part of the wedding was getting to witness Marissa, her bridesmaids and her sisters get ready together. You could tell from the feel in the room that these ladies were inseparable. Their bond was so strong and emotions where obvious as Marissa got ready. The most touch moment was when Marissa's mother gave Marissa her stepfathers tie clip who had recently passed away. She wore it close to her heart on the most important day of her life. Truly a moment I'll never forget.
Was there any Do it Yourself (DIY) projects? If so, can you describe them in detail?
There where lots of DIY projects that brought this amazing wedding together. From the hand made programs with the delicate wooden handles displayed perfectly in a vintage suitcase to the perfect bites of our famous salt water taffy hand made here on the central coast given away as favors.
What were the highlights from the ceremony & reception?
During the ceremony Marissa's sister stood up and gave an amazing speech that left no dry eye in the audience.
Was there a theme for the ceremony and reception?
Togetherness and family. This wedding was all about two families becoming one unit.
What part of the ceremonies do you think was the most memorable for the bride and groom? Guests?
The speeches during both the ceremony and reception were so heartfelt and meaningful that the evening was full of happy tears.

Vendors
Photographer:  Stefanie Elizabeth Photography
Event Venue:  Santa Ynez Inn