Are you still searching for the perfect spring wedding theme? If so, you're going to love today's post. We've gathered up some of our most favorite spring wedding themes to serve as inspiration for brides who are currently deciding on the theme that's perfect for their big day!
1. Rainy Day Spring Wedding Theme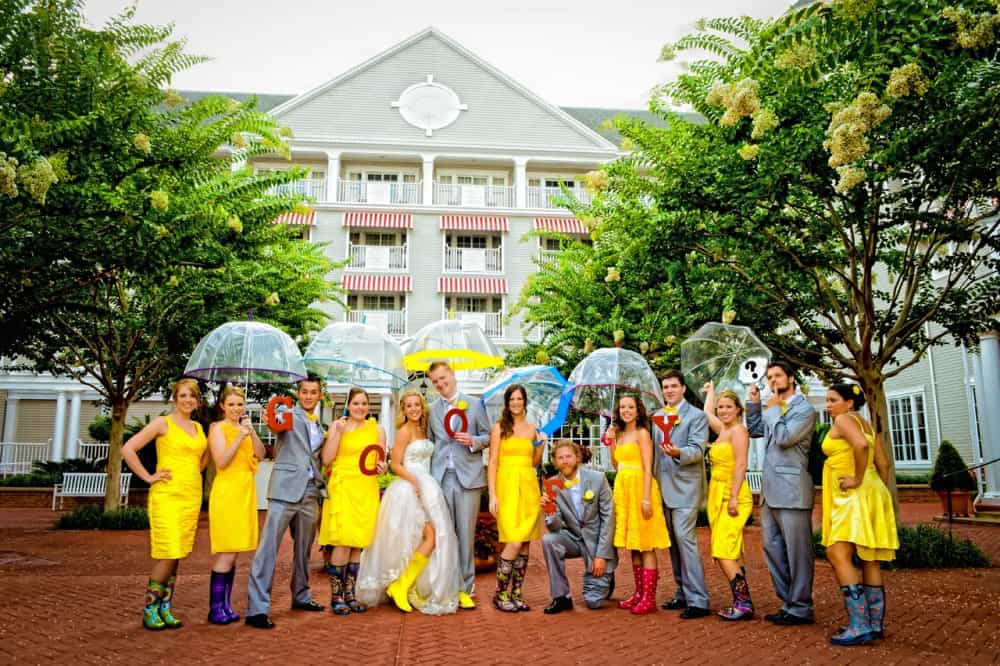 We love this theme and how it embraces something many brides spend a lot of time worrying about – rain on their wedding day! The rain boots and umbrellas are adorable and make the perfect picture.
2. Paris in Springtime Wedding Theme
Maybe you've always wanted to visit Paris in the springtime or you've fantasized about a destination wedding but it's just not feasible. Create your own version by doing a Paris in springtime wedding theme. We love the rich purple and the stripes used here.
3. Wildflower Wedding Theme
Even wildflowers can be absolutely stunning when arranged in large groups. We love the way these wildflowers look and think a wildflower wedding theme is perfect for spring. Opt for floral patterned bridesmaids' dresses and table linens as well!
4. New Beginnings Wedding Theme
Nothing is more perfect than a new beginnings theme for spring and for a wedding! To create the new beginnings theme, decorate with beautiful faux bird eggs, nests, etc.
Which of these spring 2016 wedding themes is your favorite? Let us know what you're thinking in the comment section below!