Click image to enlarge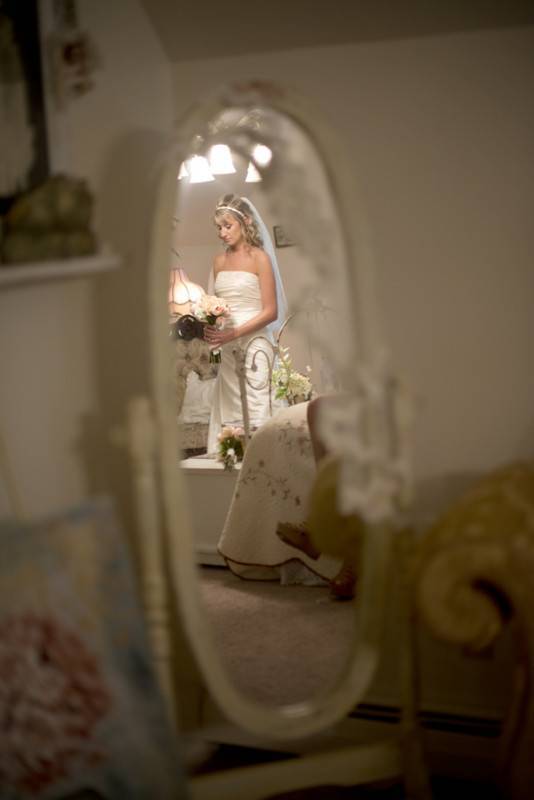 Like. Click to Vote
>
This wedding is an example on why you need vendors that understands your dreams and visions about your special day. When everything is in accordance to what you and your beau likes, you wedding will become more magical than it already is. And we're lucky we've got the opportunity to get some glimpse of it. Our bride, who was super in love with the venue, shared that it was the inspiration for some of the details and decors. What they ended up with is a wedding that was a bit rustic but entirely elegant. The charm of this day, and of course, our couple, surely made this feature one for the books. Congratulations Erin & Todd!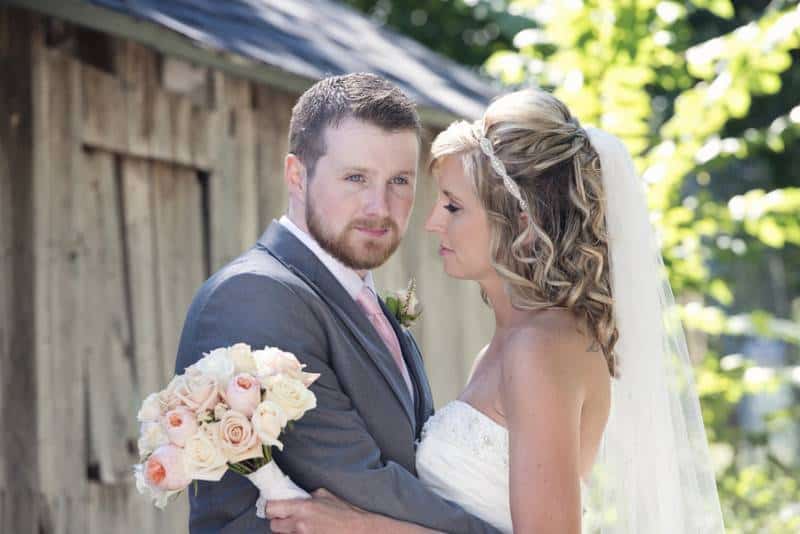 Bride
What do you think is the overall story for this album?
I wanted to have a small, intimate wedding that was romantic and classic. My husband and I picked vendors that supported our vision. We had a wedding that was sincere and quaint. Our family and close friends were able to celebrate our happiness with us and their love made our wedding even more magical.
What inspired the wedding day outfits?
The vintage decorations in our venue, Acquaint Gathering, truly inspired our wedding attire. The beautiful décor in our venue was intentionally and thoughtfully placed. All of which added to its classic charm. I chose colors, blush and ivory, to complement the décor and had my maid of honor wear lace. Overall, I wanted to capitalize on our venue's natural beauty.
What was your favorite part of the day?
All of my nerves suddenly disappeared when I saw my now husband waiting for me. Our officiant was my best friend and she said beautiful, inspiring things about our relationship. I also loved that Todd and I wrote our own vows. Although we were both nervous about what to say it truly made our exchange personal.
Was there any Do it Yourself (DIY) projects? If so, can you describe them in detail?
Not many. My sister in law has great cursive handwriting so she wrote on a chalkboard that we had displayed as people sat themselves. The chalkboard said "friends of the bride, friends of the groom, please sit together there is plenty of room." I also made our guest book using Shutterfly. The pictures were all of our engagement photos and our guests signed around our pictures using a permanent marker. I thought it would be a great display piece that we could look over and over again for many years to come. Finally we had a banner that said Mr. And Mrs. It was made for my bridal shower but we used it as added decor to highlight a beautifully lit reception table. Each individual letter was spray painted on the burlap triangles so it was pretty long.
What were the highlights from the ceremony & reception?
Getting ready that morning. I felt like a princess. And of course the ceremony itself. I loved that my dad walked me down the isle and that I was able to exchange personal, loving vows with Todd. Reception highlights: Everyone dancing and having a great time. We wanted people to celebrate our marriage with us and watching our grandparents, cousins, friends…dancing truly made our reception a celebration.
Was there a theme for the ceremony and reception?
Vintage theme to highlight the beauty of the venue.
What part of the ceremonies do you think was the most memorable for the bride and groom? Guests?
The reception. Celebrating a new beginning with everyone we loved!

Vendors
Photographer:  Suzanna McGarrah Photography
Event Venue:  Acquaint Gathering
Other:  Alterations by Susie
Dress Store:  Brides Against Breast Cancer
Cake Designer:  Bride's Mother in law
Caterer:  Hy-Vee
Tuxedo and Mens Attire:  J.C. Penney
DJ:  Kahuna Sound Productions mobile DJ's and Karaoke company
Dress Store:  Modcloth.com
Makeup Artist:  Style by Virtue at Casa Bella Salon
Floral Designer:  The Village Gardens