When it comes to the wedding day, we know that it's generally all about the bride. Some of the more traditional photo shoots for brides include posing with the engagement ring or her new earrings or bridal jewelry. But what about the groom? As professional photographers, we still need to ensure that the groom is looking his best too, especially in photos. While we know the groom and groomsmen are the ones less likely to want their photo taken, we've put together a few tips and photography ideas to make your job easier.
Simple Hands in Pockets
If you want to start with an easy pose, then you can't go wrong with both hands in pockets. This is a great way to begin photos as it is simple, while immediately making your image look natural. You can mix it up by placing hands in back pockets and using a combination of frames, from wide angle to close up portraits. If you don't have a natural scenery you can always use photography backdrops to add a little excitement in the shot.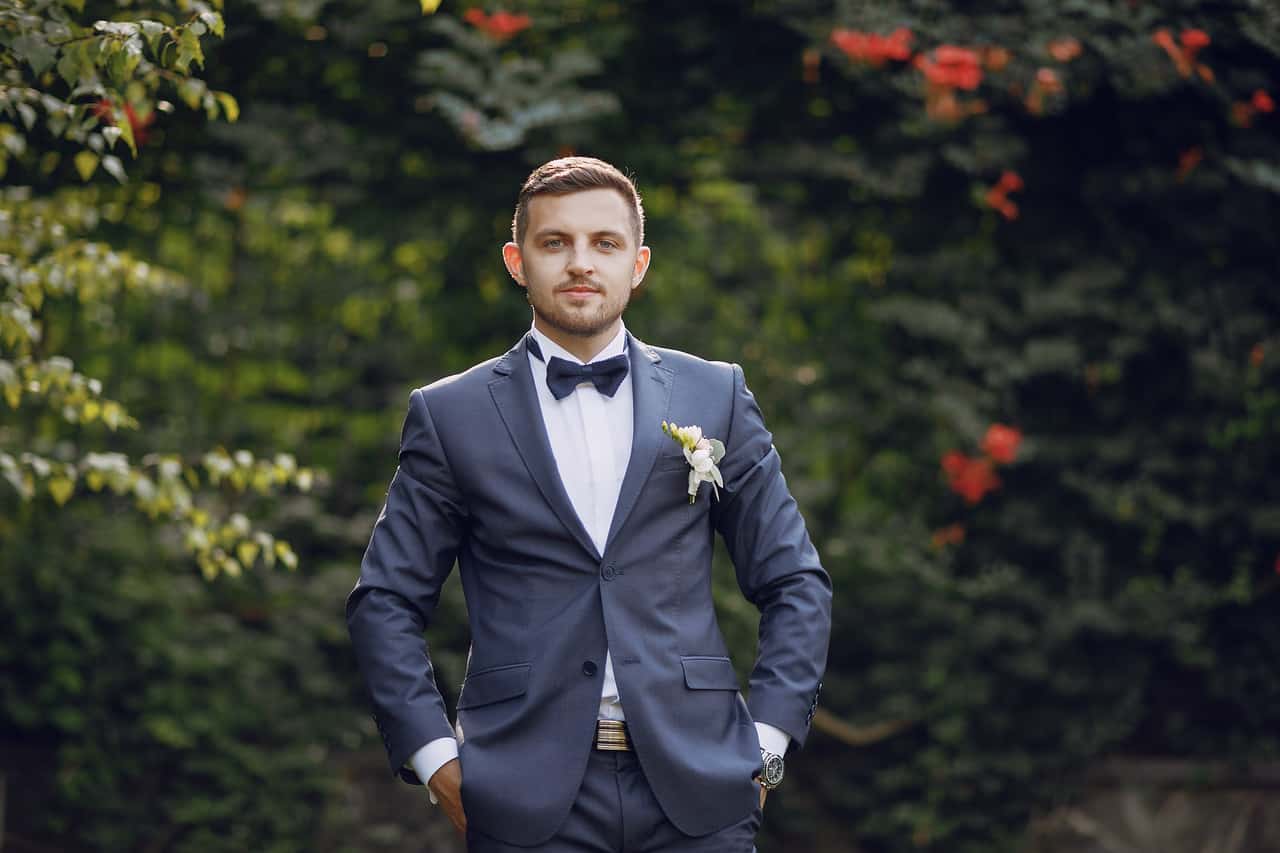 Hands In Action
It's definitely true that when it comes to photographs, you have to do something with your hands. If you leave them hanging on the side, it can really make the image look awkward and unprofessional. A great way to capture hands in action is when the groom is doing up his tie, cuff links, buttons on shirt or as he puts on his cologne. This is especially common when you get professional portrait photography taken of a face or a pose.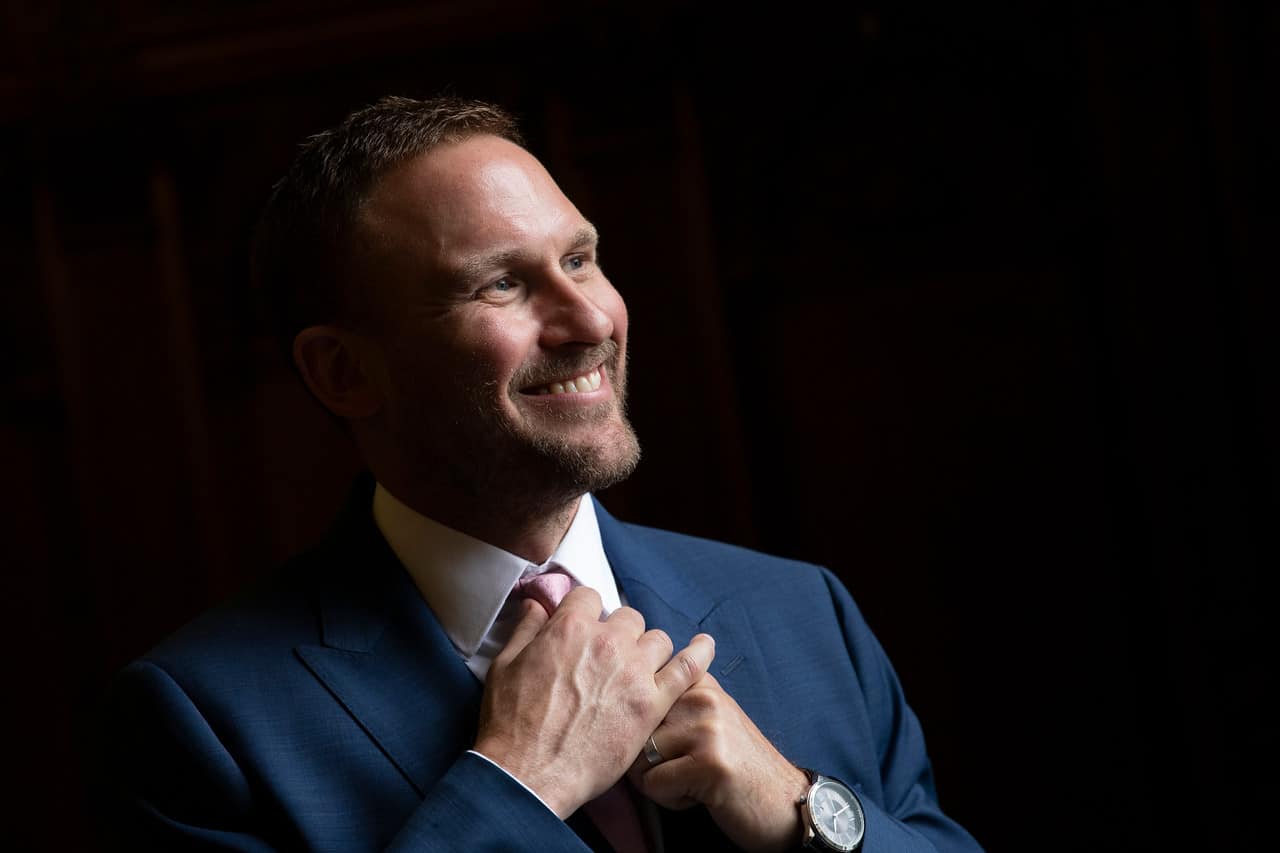 Sitting Composition
Whether it's the groom alone or with all the groomsmen, a sitting composition for photographs is a simple way to make the men look relaxed. They can simply sit and either look at the camera or talk amongst themselves. In addition, you can also encourage them to place their arm/elbow on their thigh, as this too, encourages them to feel relaxed.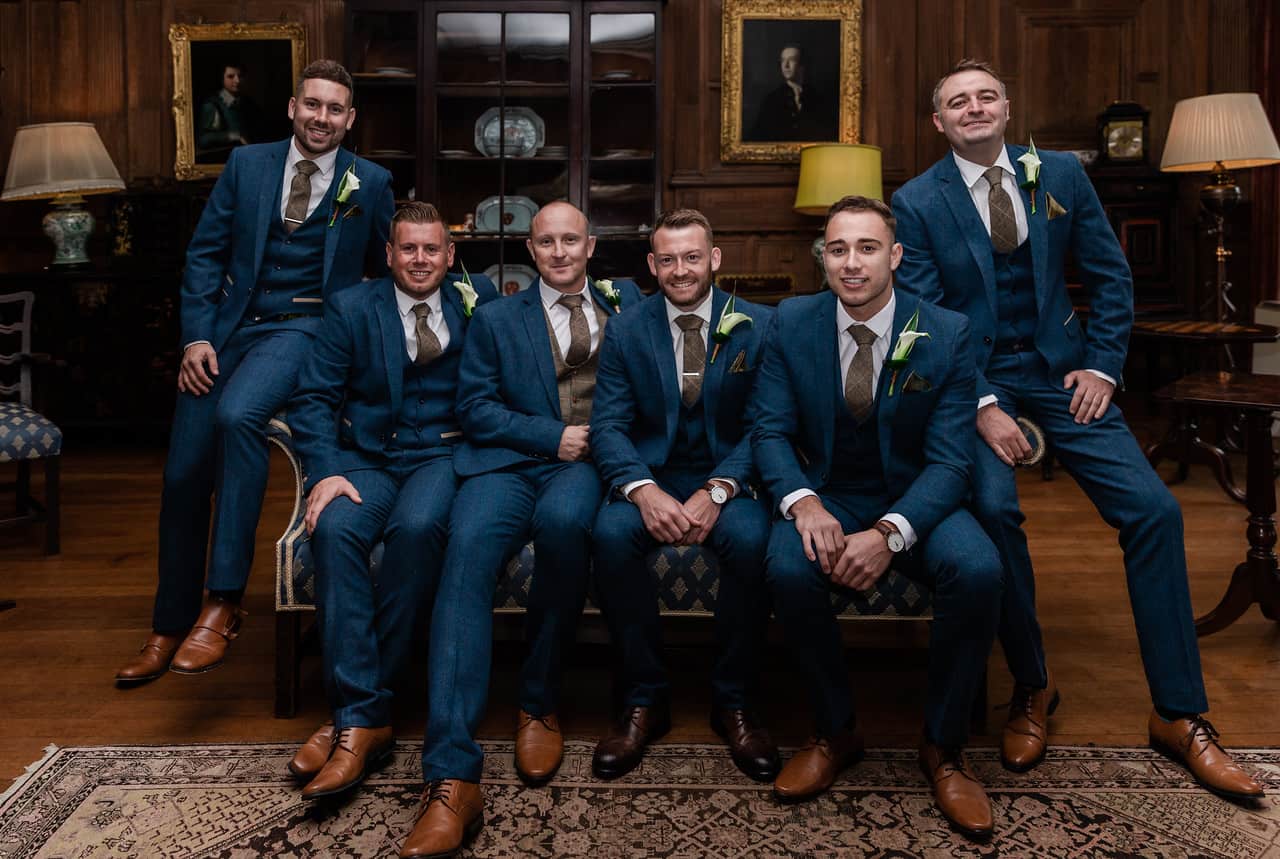 Looking out the Window
Men tend to be more comfortable in photographs when they are actually doing something. Another simple pose is to have the groom look out the window. Combine it with a prop, such as a flask, to give some added interest to the overall image.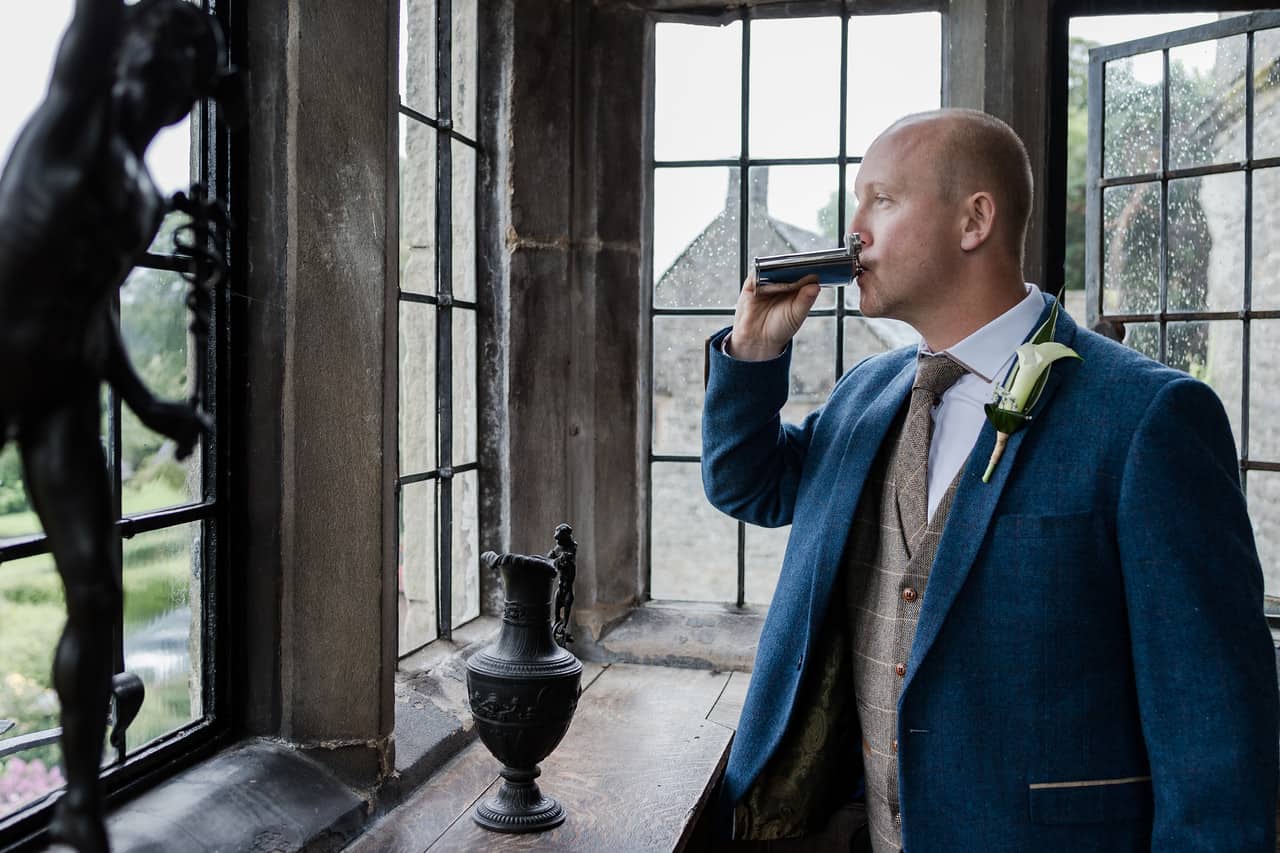 Leaning
Another classic pose for males is capturing them while they have something to lean on. This could be against a car, back against a wall or body leaning on a tree and taken at various angles. You can also have them cross one leg in front of the other, again for added interest.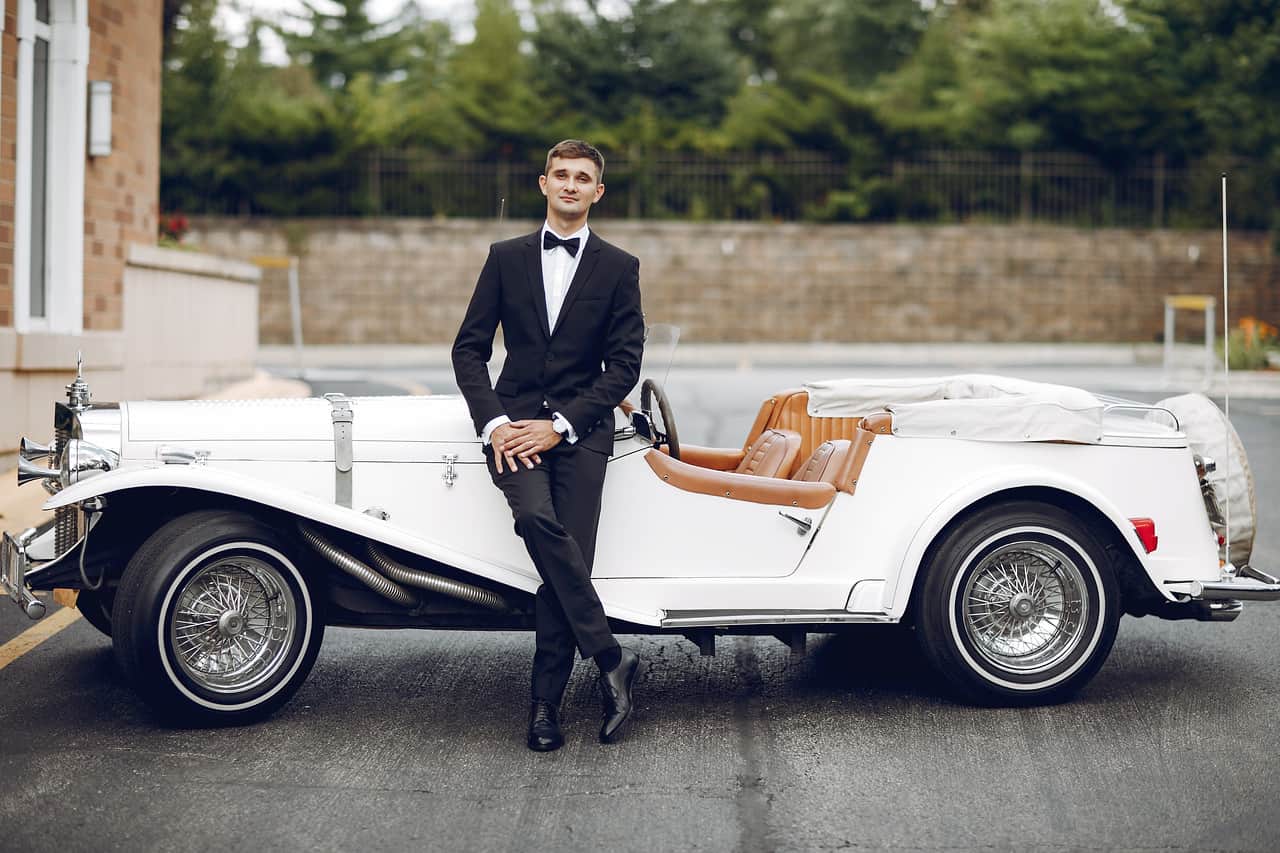 Sling Jacket Over Shoulder Stance
Keep a standing stance interesting, by having your subject throw his jacket over one shoulder. Direct him to look in various directions to change things up.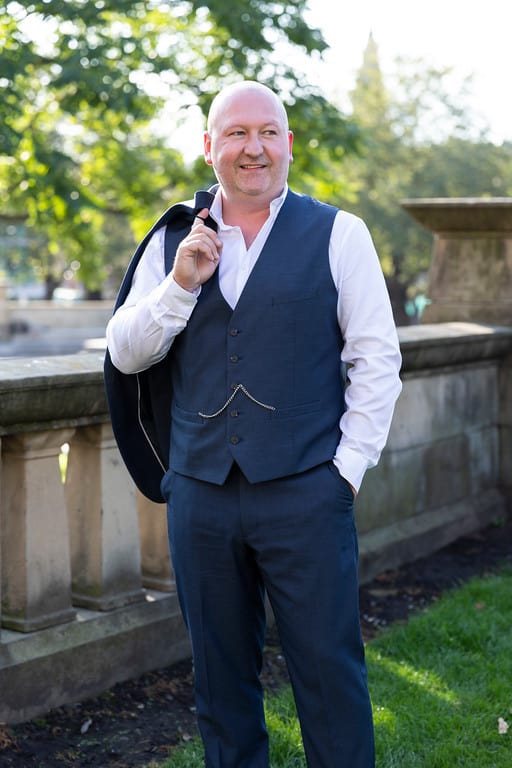 Taking a walk or simple stroll is another super easy and simple pose that can be done with the groom alone or with all his groomsmen. It doesn't require a lot of thinking and can easily make men feel relaxed and look natural.
Close Up / Headshot
Capturing close up photographs is a quick and easy way to further add variety to your images. These don't necessarily need to be posed/directed and can often be captured during candid moments.
We hope this posing guide will help you create a better workflow as you work to photograph males. Remember that men can be camera shy too, so try and connect with your subjects as much as possible during the day. The more they warm up to you, the more comfortable they'll feel as you photograph them.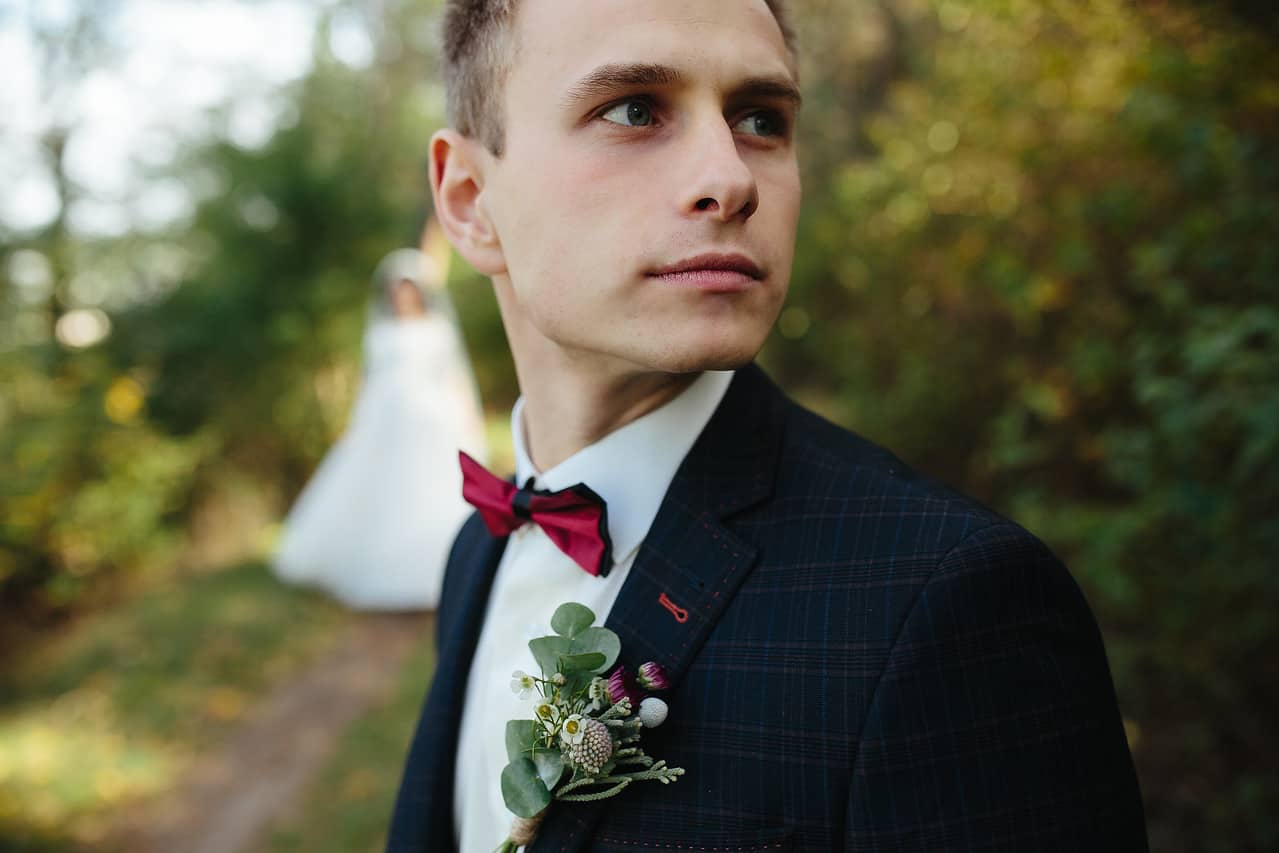 Article provided by Blush & Pose Photography, an event photographer & videographer team, capturing weddings and special events in Adelaide, Australia, as well as abroad.