Sometimes it's necessary to take a step back from wedding planning and simply de-stress. It can be overwhelming, especially if you're doing the majority of it by yourself. Never underestimate the benefits of laughter, and we're hoping you'll laugh plenty when reading these things you're sure to be sick of by the time your wedding day arrives.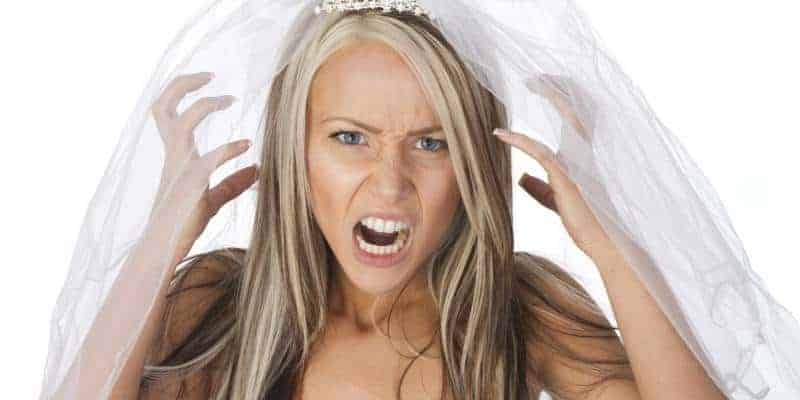 1. Vendors telling them to go ahead and splurge, because the day is "all about her."
If there was a never-ending bank account every woman was given to plan her wedding with, the average bride wouldn't be so stressed! She wouldn't be focused on her budget and on shifting things around, taking money from the flower budget to cover the additional food option, and trying to book a venue on an "off" day to save!
2. Other people making suggestions about the big day.
Brides have to hear all of the opinions of their friends and family while they're planning a wedding. Mothers remind the bride-to-be that she simply must invite cousin Sylvia, grandmother Ruth's friend's son, Jonathan, and the guy who does the yard work. Bridesmaids look at dress colors and wrinkle their noses in distaste, and the groom is adamant that he will not wear a pink peony on his boutonnière…the bride really wants to please everyone but she figures out very quickly that it's just not likely to happen.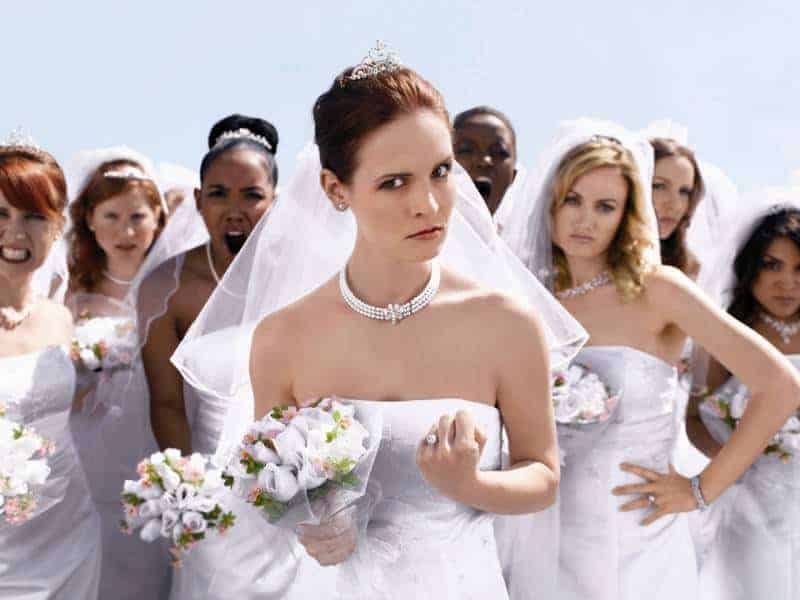 3. Everyone making jokes about the bride wearing white.
Come on, you well-meaning but so obviously behind-the-times people. It's 2015, not 1915. Can we just let this one go already?
4. People asking when she and her future groom plan to start having children.
Poor brides hear this so often. For the brides who were born to be mothers and who are excited about it, it's probably not as bothersome, but for some brides, it quickly becomes tiresome. It's even more difficult for brides who don't want to have children in the future, or those who can't have children. The bride mumbles some passing answer, while thinking, 'can I just get through the wedding before I start planning to create tiny humans with my internal organs?'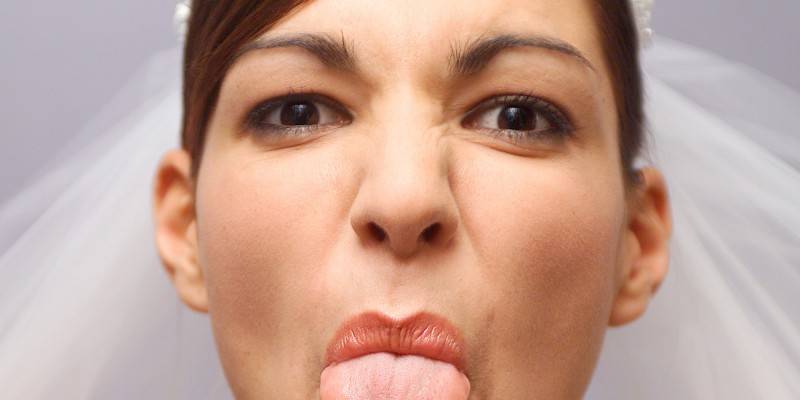 5. People saying the word "bridezilla" every time the bride becomes a little upset about something.
The first few times, this might be funny, but imagine you've spent all day searching for the perfect dress and suddenly you find it in a hole-in-the-wall boutique. Fireworks are lighting up all over the place in your mind and your eyes have morphed into beating cartoon hearts, but then the saleswoman tells you the dress costs $9,000. All of your wedding planning decisions flash before your eyes and for a split second, you imagine your wedding with this dress: at the courthouse, with busy people walking through and that family in the corner – with the wailing child whose nose you want to wipe so badly because he's obviously sick and bodily fluids are leaking out all over the place – waiting to speak to the court clerk and phones ringing. You almost don't care because you know that this dress is THE dress that some designer was inspired to make specifically for you – to fit every curve and every dream you've ever had about your wedding.
Then reality comes back in the form of your mother's stern look in your mind and you know you can't afford this dress, and tears fill your eyes and your heart breaks a little and you hear the whisper from the sales lady to her assistant: "Oh no, we have a bridezilla on our hands."
6. Asking her soon-to-be husband if he's completed his wedding vows.
Come on, guys! Is it that difficult? This is the woman you're going to marry; the one you've promised to stick with for the rest of your life. There must be something special about her that has made you this committed. How hard is it to just write those things down?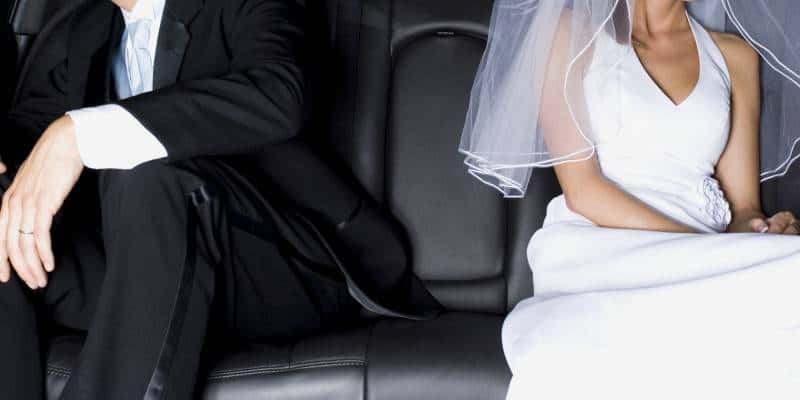 7. Hearing the soon-to-be husband answer questions with, 'whatever makes you happy, dear.'
No! Guys, we totally understand that you're just happy to be getting the girl and that you really could care less whether we carry peonies or ranunculus in our bouquets or whether we play music from our iPhones or hire a DJ. But these things matter to us; we've spent our lives thinking about what the perfect wedding day would be like, and we want our day to be perfect. And…your opinions matter to us! So try to make a little effort to be patient with your future wife and take an interest in the planning.
Whether you're a bride whose currently planning her wedding or you've already been there and are now a proud wife, what are/were you sick of hearing during the wedding planning phase? Share with us in the comments below!