Spring time is coming and with it, flowers are abloom! If you are the type of person who is absolutely in love with pink blossoms, then you will love this engagement session too!
​Our couple in spotlight is Zeke and Grace. They had their photo shoot taken at a gorgeous area with beautiful spring trees and perfect pink blossoms. There is so much variety at their venue and the whole place just makes you feel like you've stepped back into simpler times. It has the perfect rustic vibe.
Ahh, so lovely that I can't stop staring at each photo. Congratulations, Zeke and Grace, on your engagement!
Pink Blossoms Engagement Shoot Details
Awww, the look of love! They made their way over to the stables with Zeke giving Grace a piggy back ride.
The couple are both animal lovers! They have both worked at a Vet's office at one point of their lives so it was so appropriate that the horses were going to be in the shoot.
This one horse was hilarious! He was such a trooper! He seems to be wanting his time in front of the camera too because he would not stop interrupting their photos! He was quite the character and definitely made for some perfect unplanned shots for these two!
There's Absolutely More Pink Blossoms Details…
Click image to enlarge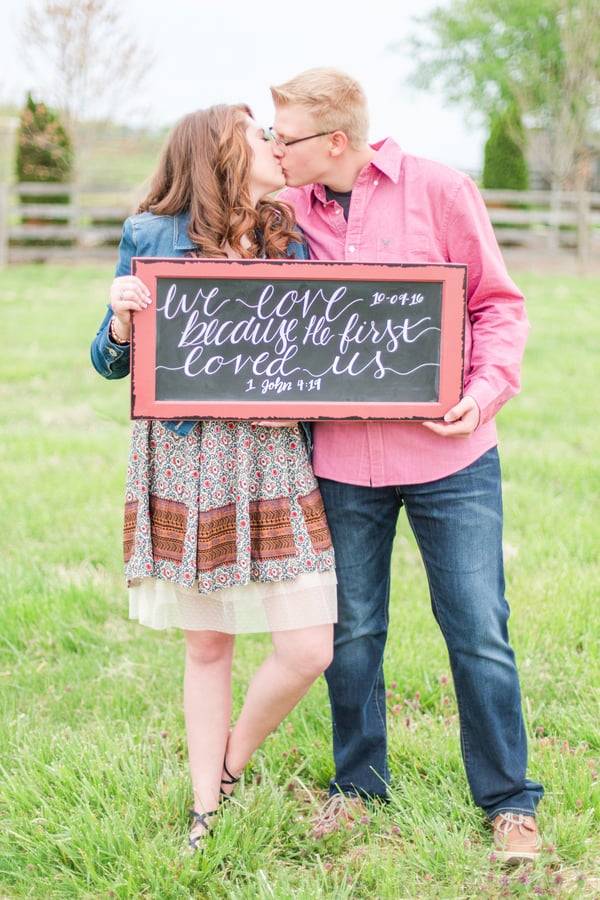 Like. Click to Vote
>
VENDORS
Photographer: Lisa Price Photography Event Venue: Hunter Valley Farm