If you love The Hunger Games as much as we do, then you'd certainly obsess with today's shoot. Featuring the symbol of The Capitol, Katniss' bow and arrow, a stunning wedding gown and a serious love triangle, the details in this shoot are to die for! Alright, all for you The Hunger Games fans!
Click image to enlarge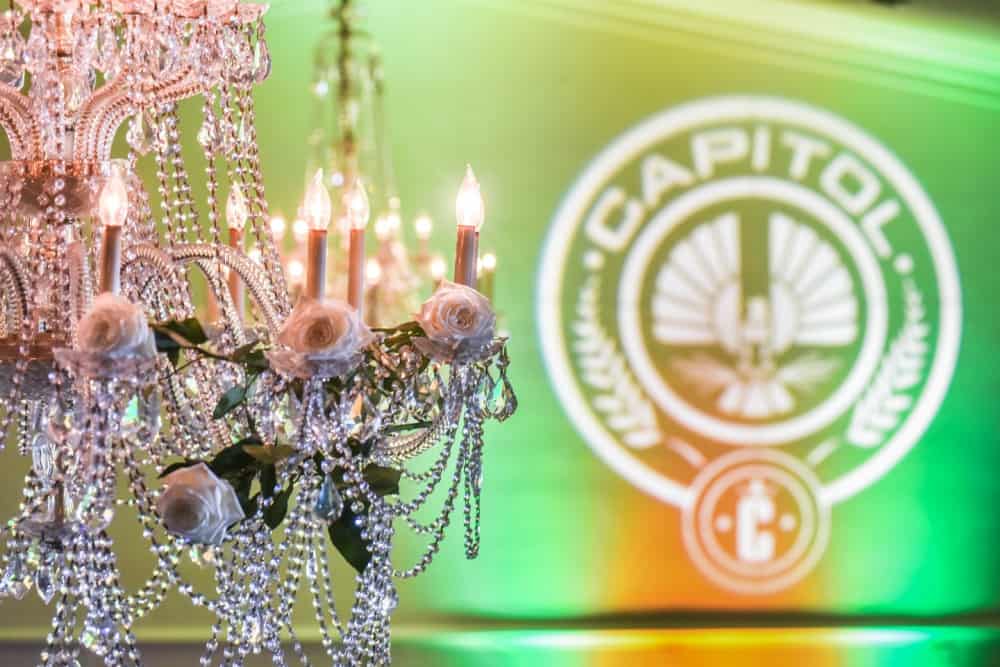 Like. Click to Vote
>
Let's take it from Bonny Bailey, designer of the shoot:
I had a client that came into the Wedding Venue and really wanted to do something different. Maybe a theme of sorts. Since the Venue has a dramatic vintage feel, I recommended making it her own home for the most drama. After further discussion she described a dress… a wedding dress that was not just white, but that had some character. We ended up talking for hours about a Hunger Themed wedding and this is my vision come to life.

I refused to go too blatantly obvious on the design. Themes with an edge can still be pretty. And that was what I was hoping to achieve.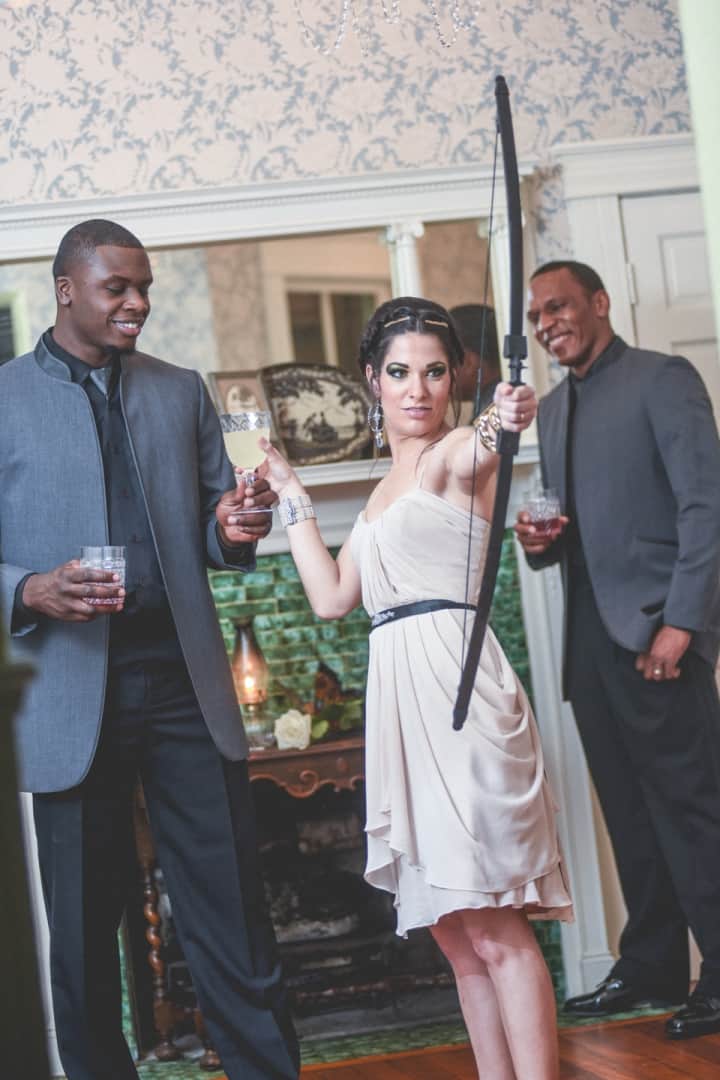 This is a love triangle of two men and one woman. One woman who has her own opinions and design and these men want to just fit in her world.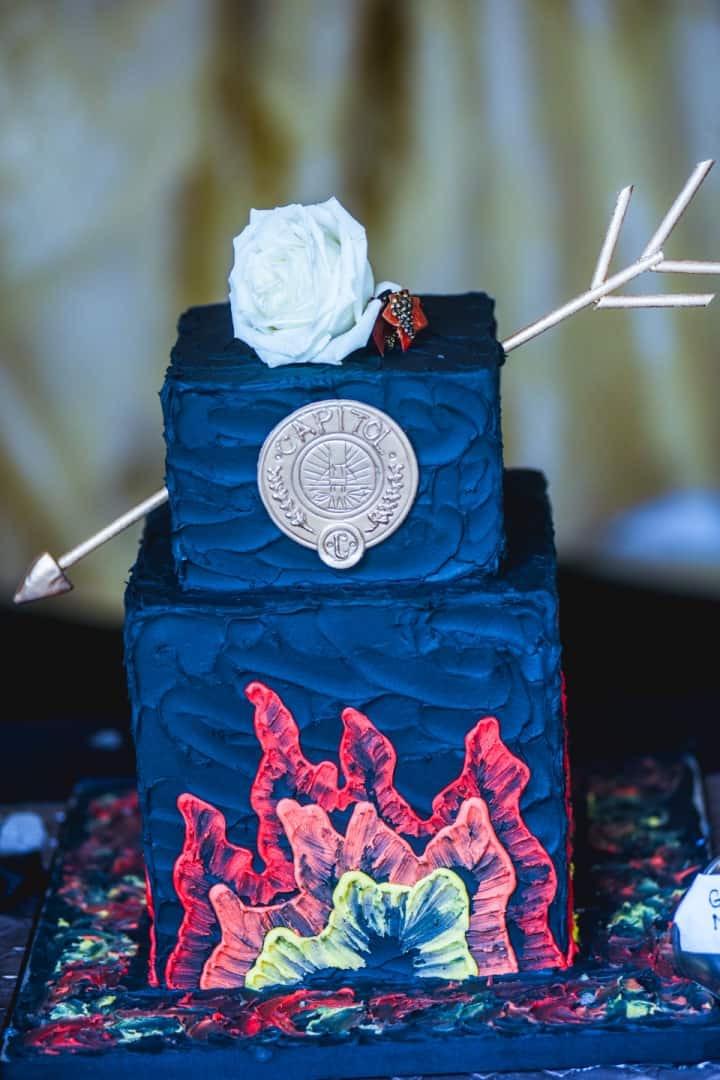 I love the use of flowers anywhere there would be arrows. It softens the design aesthetic. Any Katniss character would not feel confident without her message from Haymitch urging her to do what she was thinking anyway. I love the subtle touch of roses and snow to create Snow's Garden and her empowerment within it. And of course, no cake can exist without the Mellark Bakery.
Heed Her Tip!
Be Yourself! Your geek-dom can still be beautiful and meaningful. Not everyone may understand your references, but those around you whom know you will appreciate your personal tribute!
Vendors
Theme, Design & Styling by Bonny Bailey
Photographer: VMP
Photography Venue: The Highland Manor
Flowers: Dream Design Florist & Wedding Boutique
Cake: Party Flavors Custom Cakes Rentals: Orlando Wedding & Party Rentals
Lighting: Meister Productions
Linen: Over the Top Rental Linens
Dresses: Brides by Demetrios
Menswear: Tuxedos to You
Hair & Makeup: Kristy's Artistry Design Team
Styling Assistant: Amanda Lupo Caraker
Models: Chelsey Panisch, Rodney Lofton & Mikenson
Snow: FyerFly productions