If you're looking for a beautiful Valentine's Day wedding theme that doesn't contain all the traditional red and pink heart clichés, you're going to love this idea. Cupid is the mythical god of attraction and love, most commonly known to us as the winged cherub who flies around shooting arrows at people and making them fall in love. Check out these adorable ideas for a cupid's arrow themed wedding.
Beautiful Teal and Green Arrow and Hearts Invitation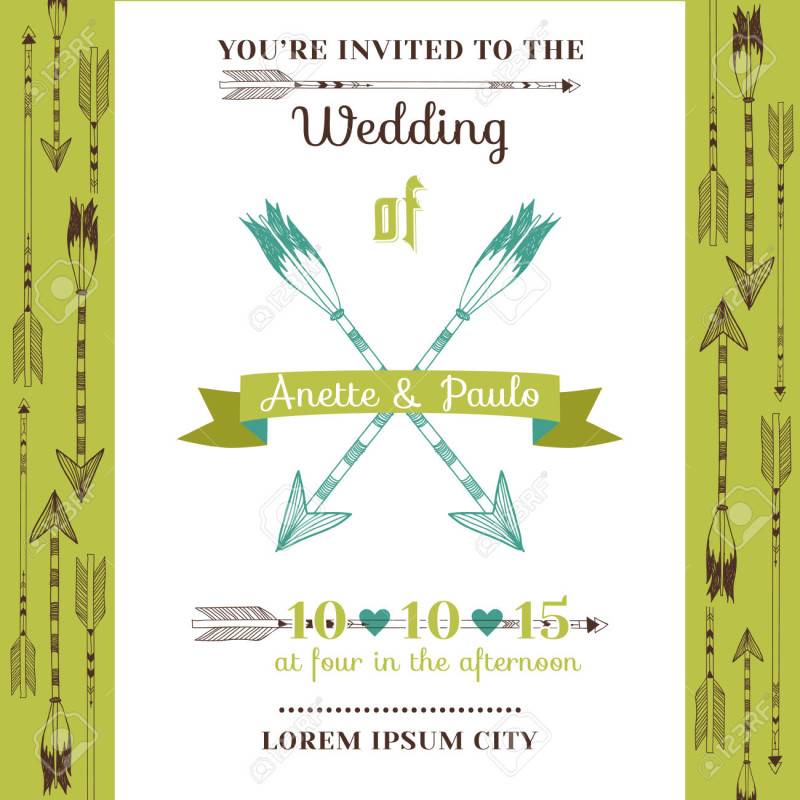 This gorgeous invitation has arrows and hearts, making it perfect for this theme, but none of the traditional Valentine's Day clichés.
An Arrow Bouquet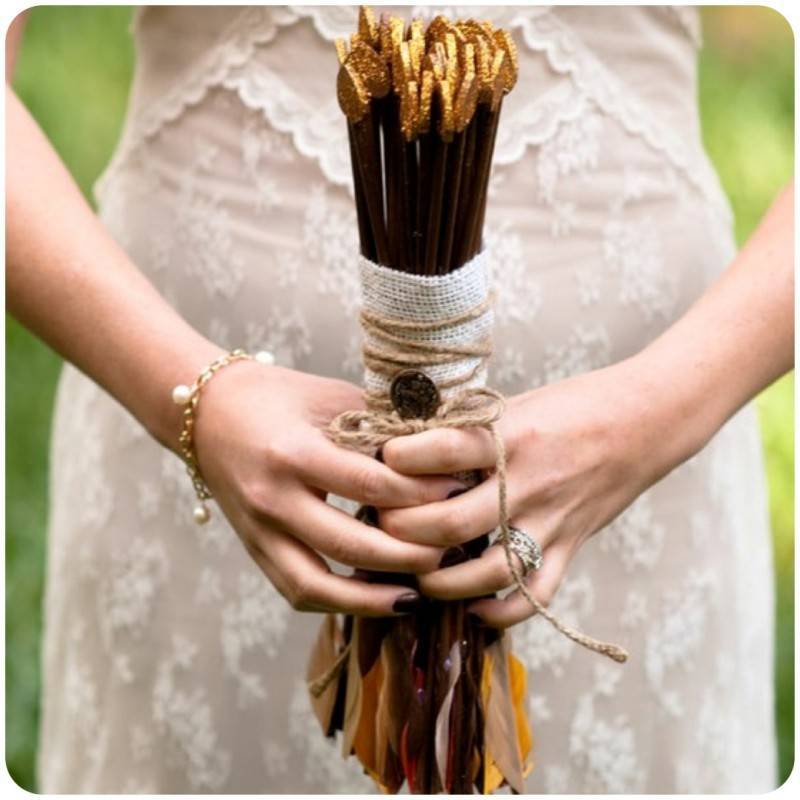 Although this particular bouquet was created for a Hunger Games themed wedding, this would work perfectly for the cupid's arrow theme. The bride has gathered the arrows that struck her and made her fall in love with her future husband, and now she carries them down the aisle to meet him!
Cupid's Arrow Wedding Cake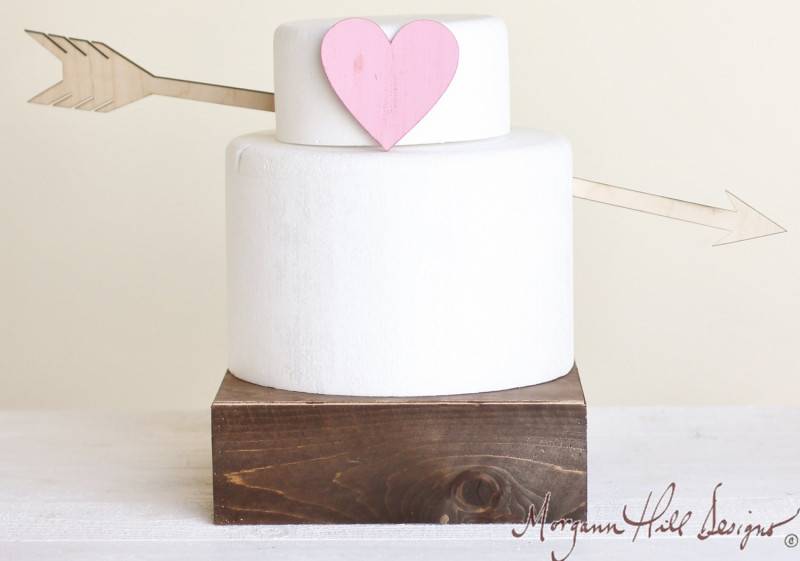 We love this very simple, two-tier white wedding cake featuring a pale pink heart and a beautiful cupid's arrow.
Cupid's Arrow Wedding Décor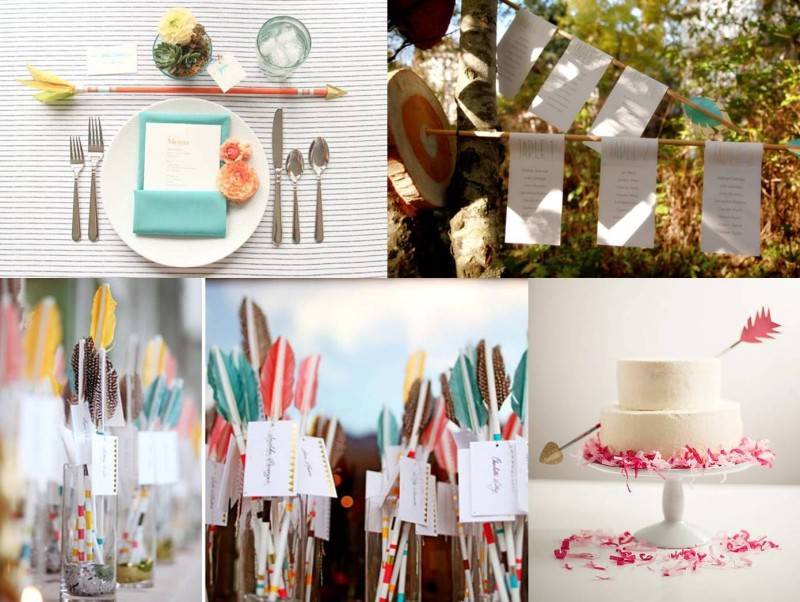 We love these examples of arrow wedding décor. Beautifully colored, feathered arrows sit in jars as centerpieces and arrows in bulls eyes display the tables and the guests that are sitting at each table. A pretty arrow acts as a frame for the table setting and another gorgeous arrow wedding cake acts as a tie-in for the décor.
These are just a few of the incredible ideas you can use for a cupid's arrow wedding theme. We love this idea because it's a fantastic Valentine's Day wedding theme that includes none of the traditional or overdone Valentine's Day symbols and décor.