Real Engagements Archive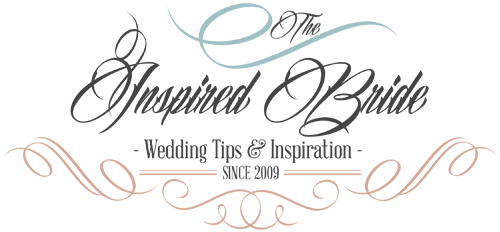 Is it just me or are the malls more colorful these days? I'm not talking about the usual pastel colors for spring but bright, vibrant and fun colors! Just like our featured engagement session today – it has everything I enjoy seeing on engagement sessions. Lots of colors and the couple having fun; and of course, as an added bonus, they even have the father in law's red childhood bicycle. And with that, Lauren Craig Photography's rustic with a touch of vintage and sentiment engagement session is complete.
Images from: Lauren Craig Photography
Hi, my name is Tammy and I am one of the editors of Inspired Bride. Your engagement stories are making me smile and remember all the emotions I went through when my hubby proposed.  So, this is my story:
After dating my high school crush for 6 years, he finally proposed one summer afternoon.  It was a week before my birthday and he took me to lunch at a fine dining restaurant.  During the meal, the head chef came to our table and chatted with us to make sure we enjoyed our food.  Then, he brought over a dessert on the house (this part wasn't planned in the proposal, but made the meal very special).  Afterwards, he brought me to a park on the lake in a nearby city.  We walked and talked hand in hand toward a lighthouse at the end of the pier.  We sat down side by side looking out on the lake and then he began his speech.  Honestly, I don't remember what he said, but at the end of it, he knelt down on one knee and asked me to be his wife.  He opened up that little black box and after wiping my tears of joy away, I said "YES"!  We spent some time taking in the moment, but then we went back to his house where he had planned a surprise engagement party with our family and friends.  It was wonderful to celebrate our love together with those we love.
It's not too late to submit your story for a chance to win a Night at the Movies.  You have until tomorrow at 5pm eastern time.
I am excited to share this engagement shoot with you…surprise Heidi!  I am a hopeless romantic, so when Danny asked to be featured on IB to surprise his fiancé, I couldn't resist.  Their engagement shoot was based on two themes, their first date to a Gonzaga game (Go Bulldogs!) and their long distance relationship.  Since Danny is stationed overseas in Korea, they have had to travel a lot to see each other and have many phone dates.  Cami Bradley took some great shots.  I really enjoy the creativity of the heart cut out from a map and color really catches my eye, so Danny's green shoes also adds something special in the photos.  Thank you for letting IB be a part of this special moment.
Photography: Cami Bradley