Lydia and Brandon's engagement shoot was on a dock at their family's cottage. When Love & Lace Creative Co. asked the couple to do a casual mini-engagement session, they immediately said yes! As you can see, the couple's fondness for each other is evident in every photo. Old Souls Studio was indeed the perfect place for their shoot. Founded in 2020, this vintage bohemian-inspired industrial studio loft located near Downtown, Grand Rapids, sealed this adorable engagement with memories of creative poses and stunning backdrops.
Lydia and Brandon's love will be perfected at the New Vintage Place in Grand Rapids in 2024 on the day they will tie the knot. Meanwhile, we hope you'll find lots of inspiration from their photos below!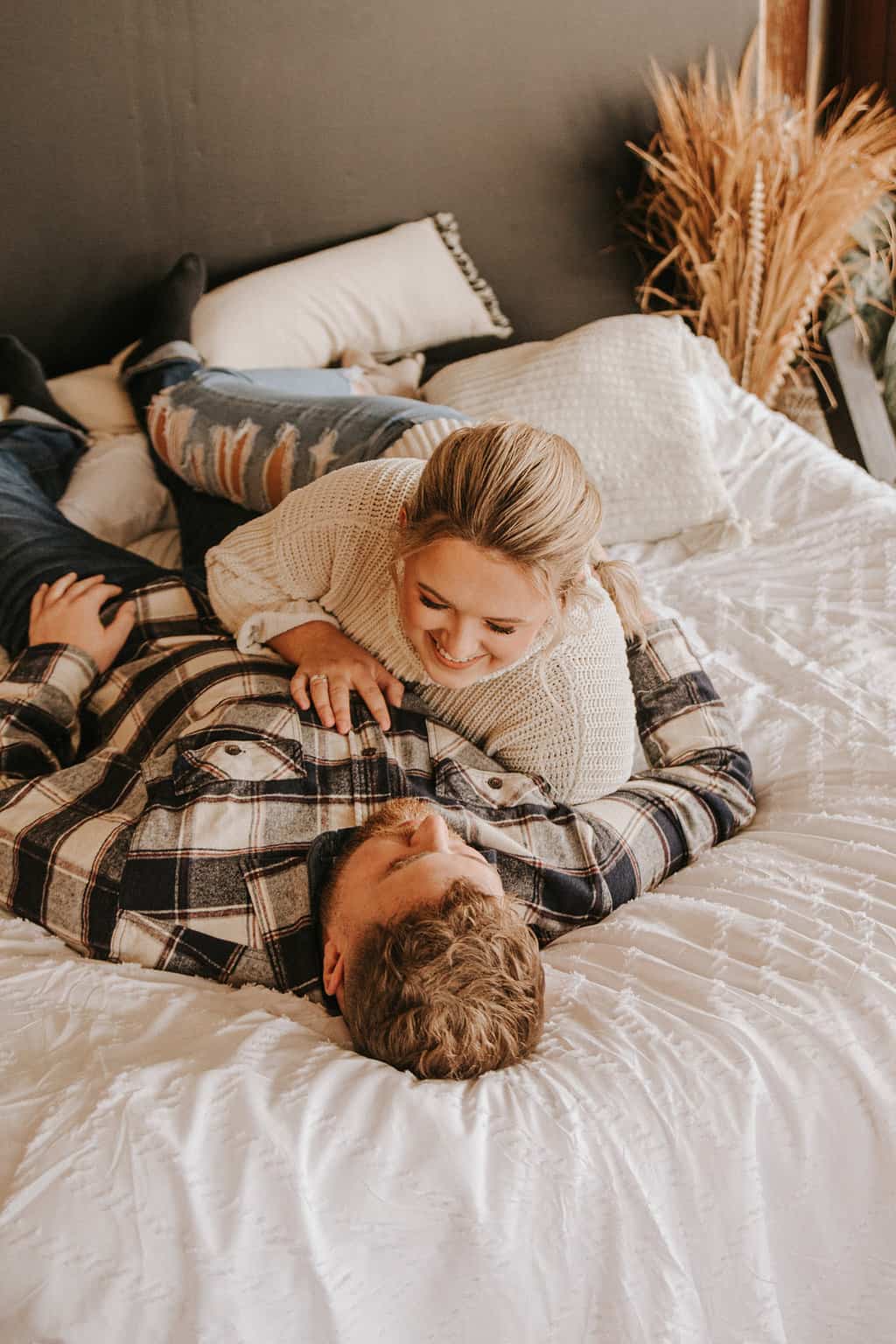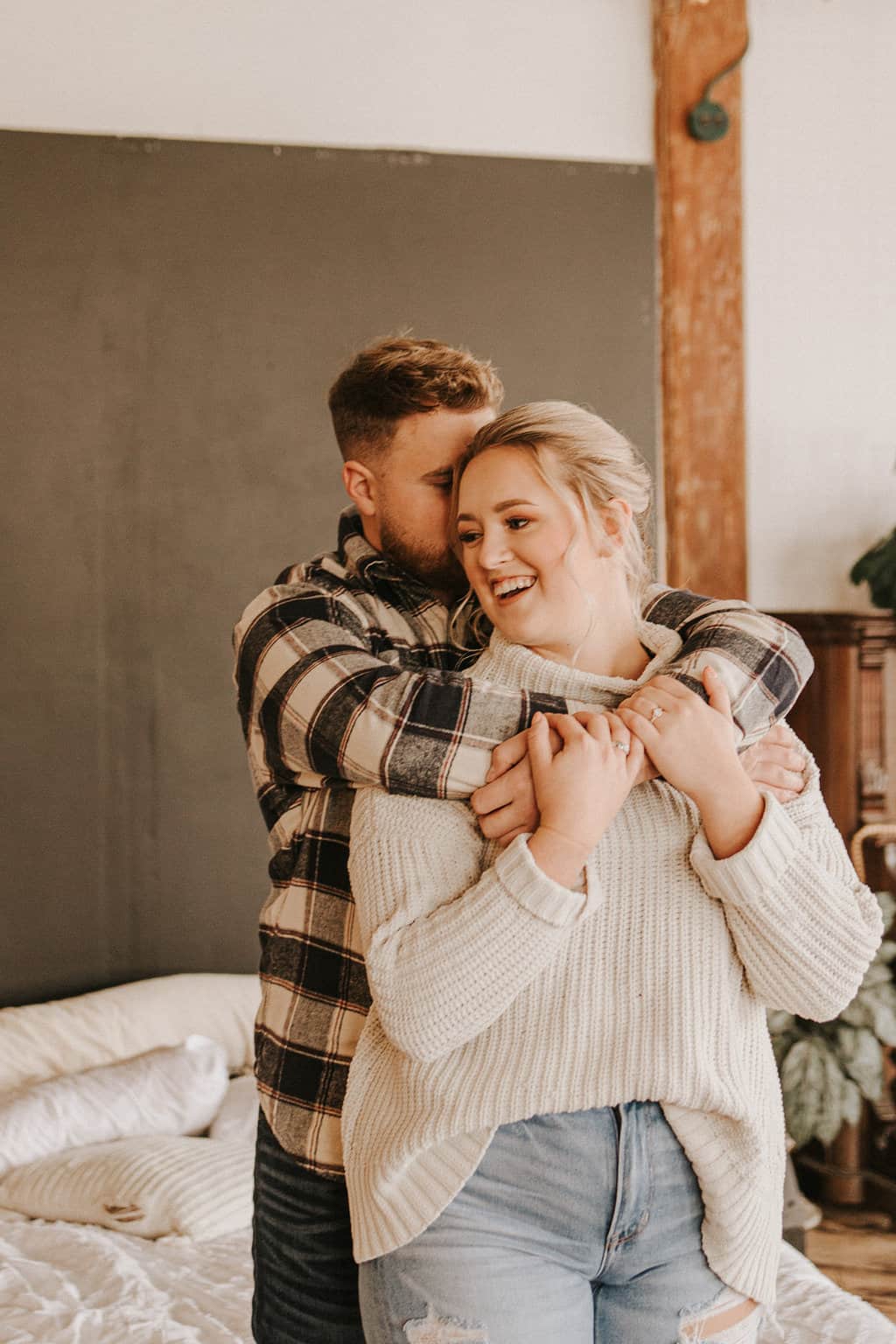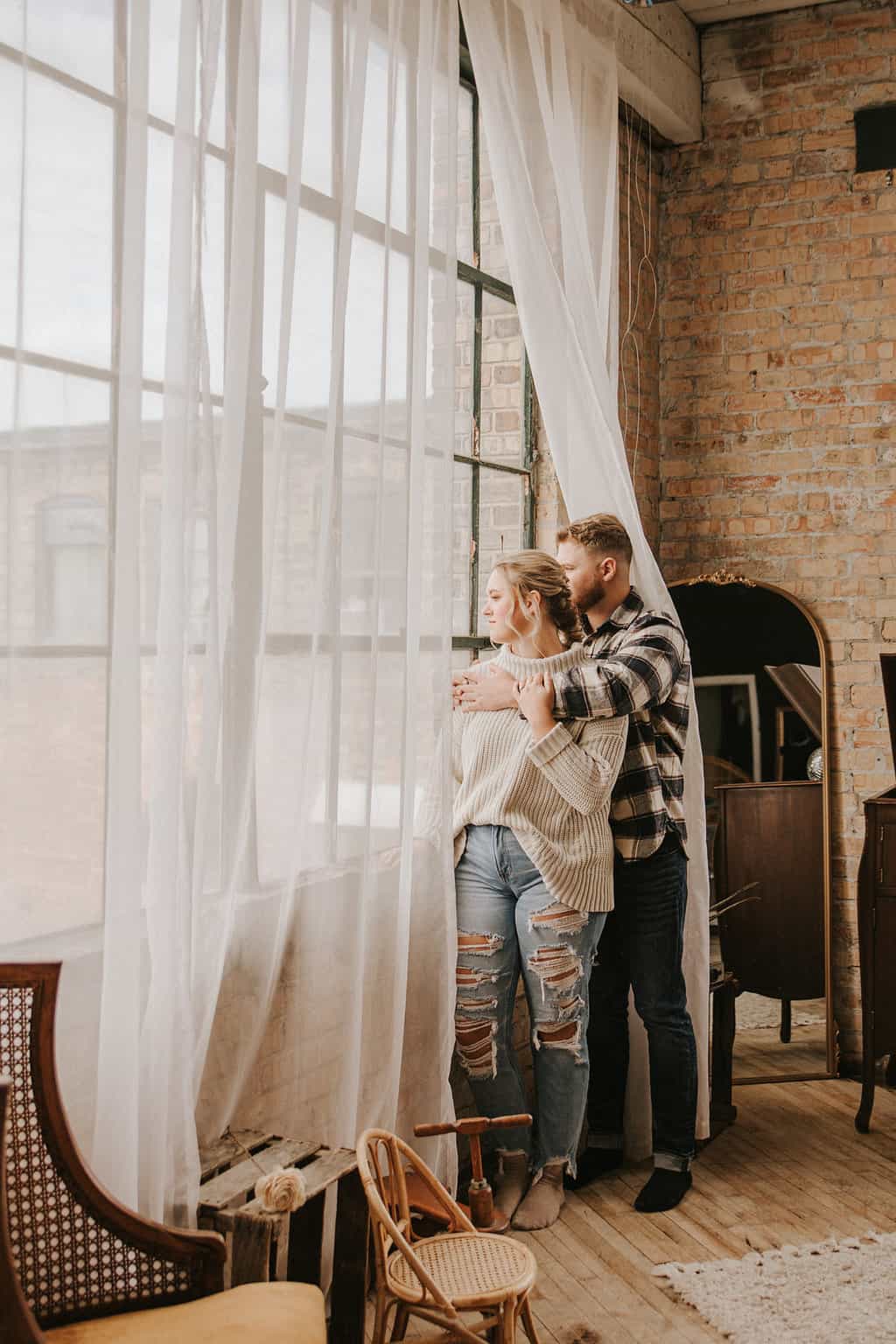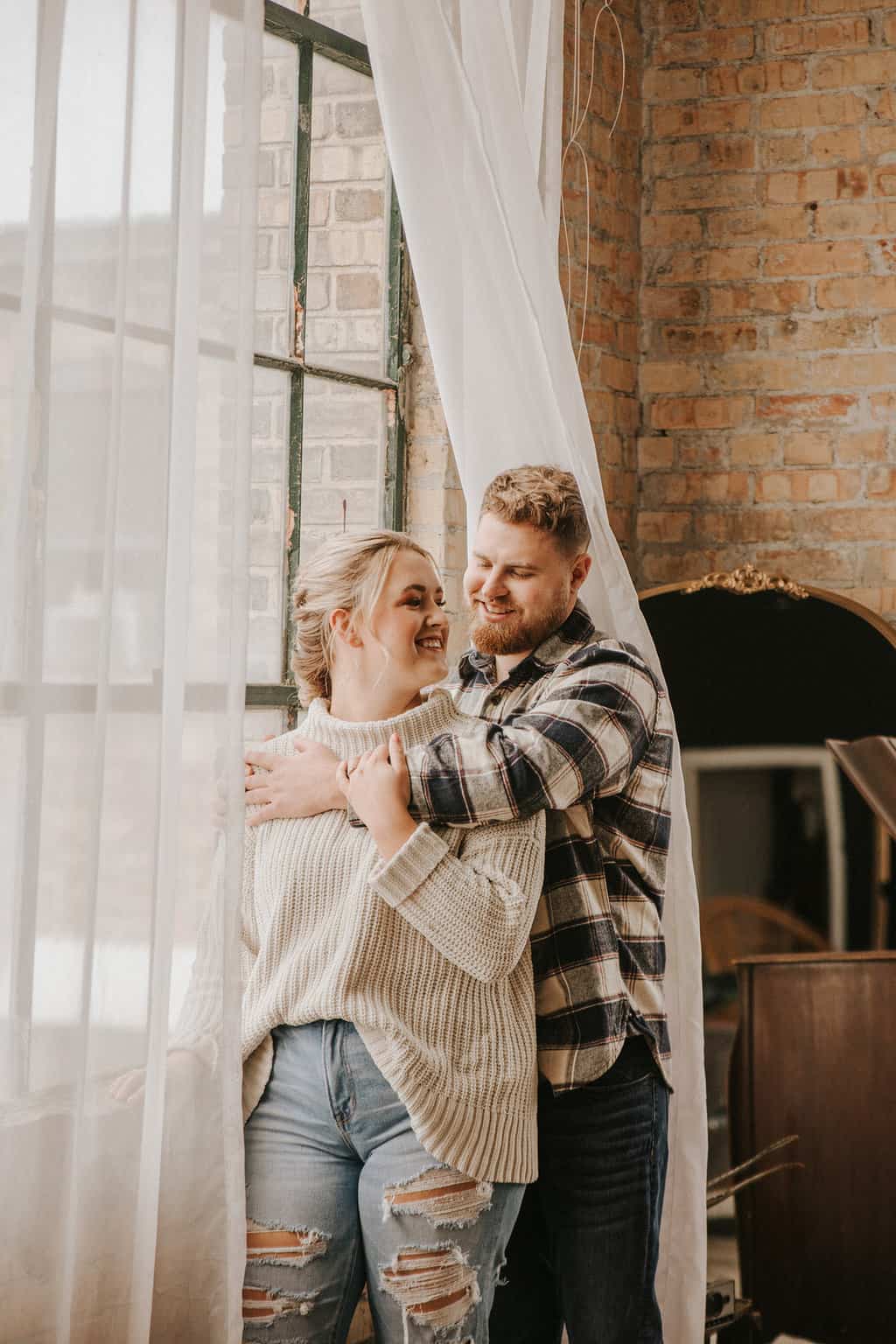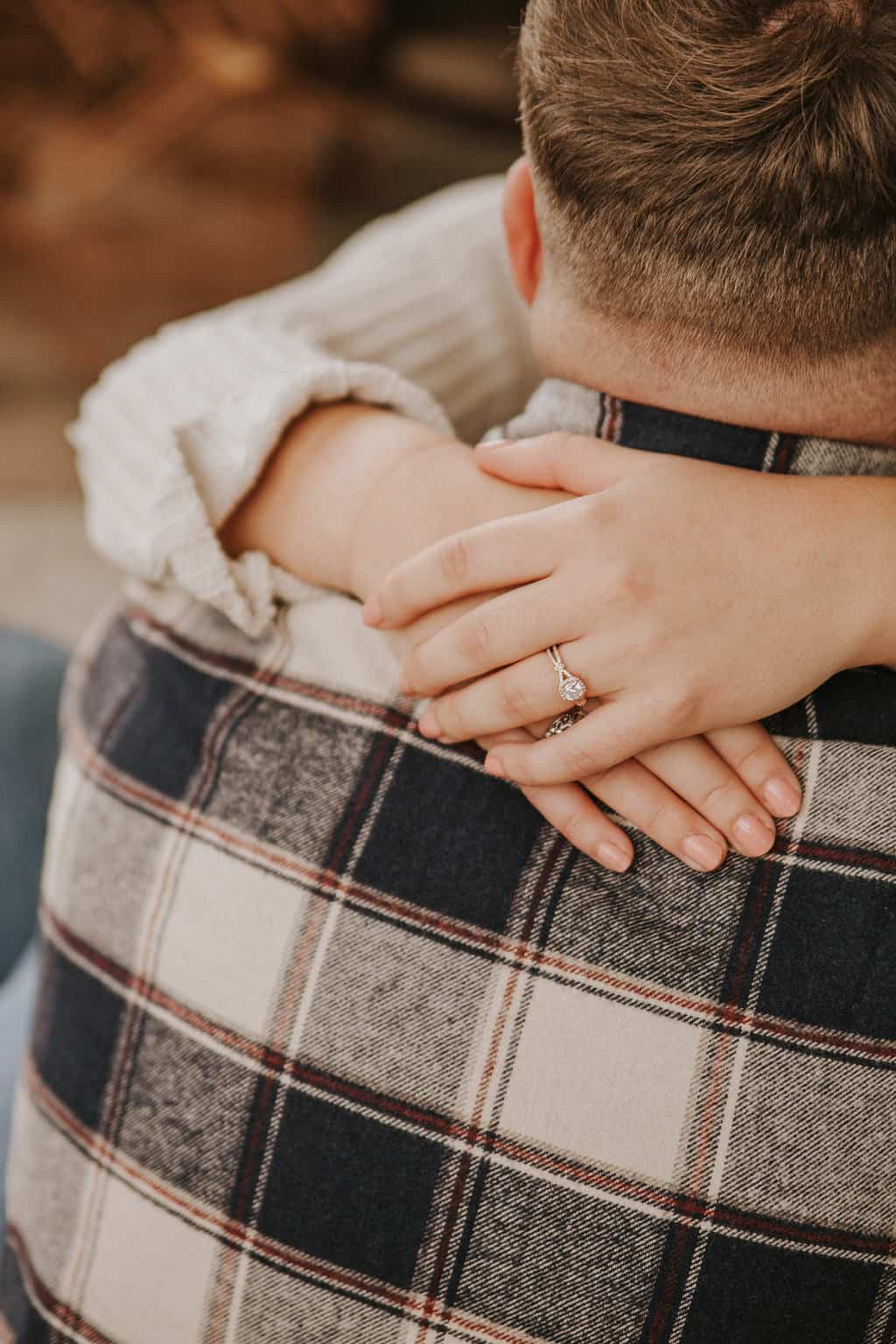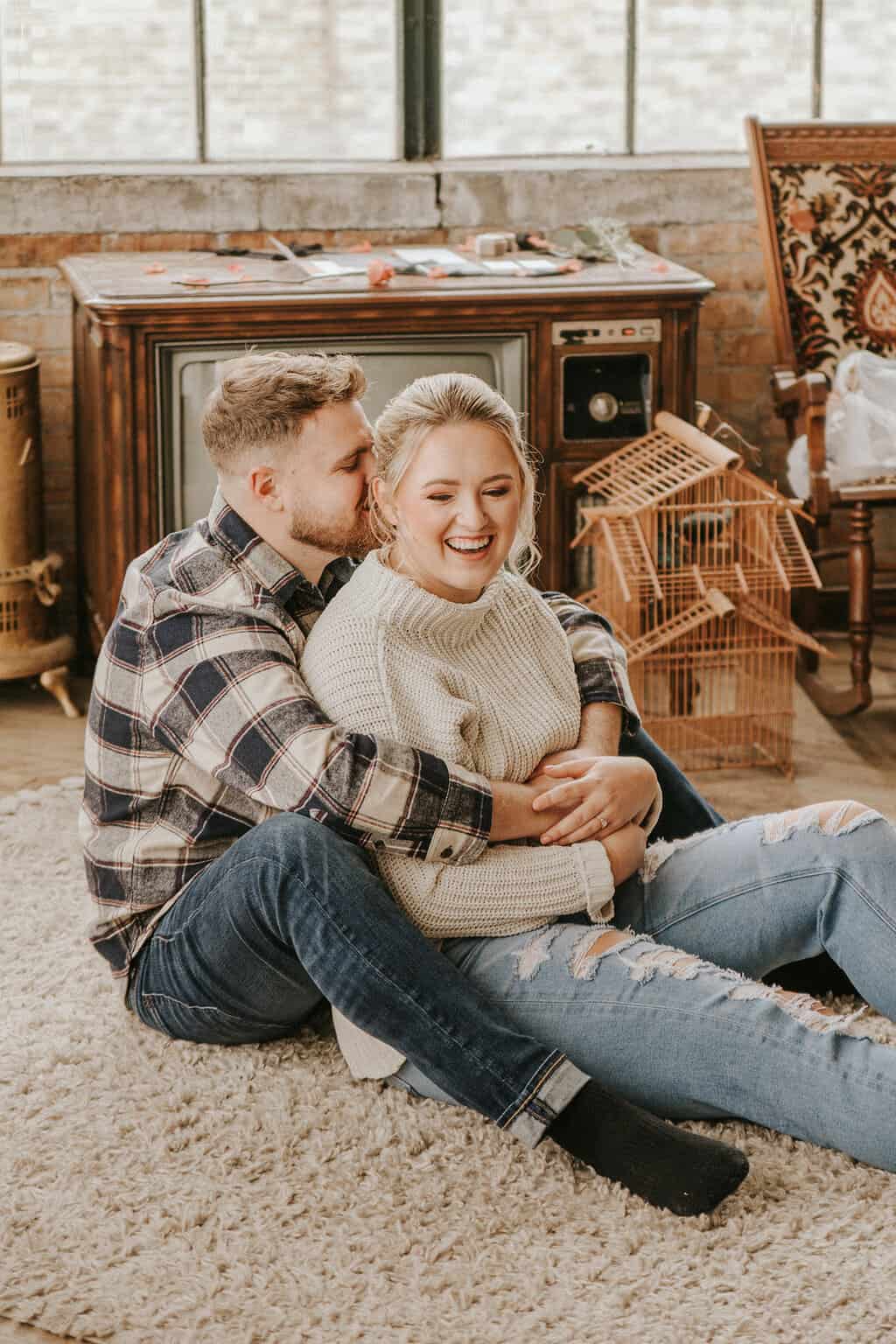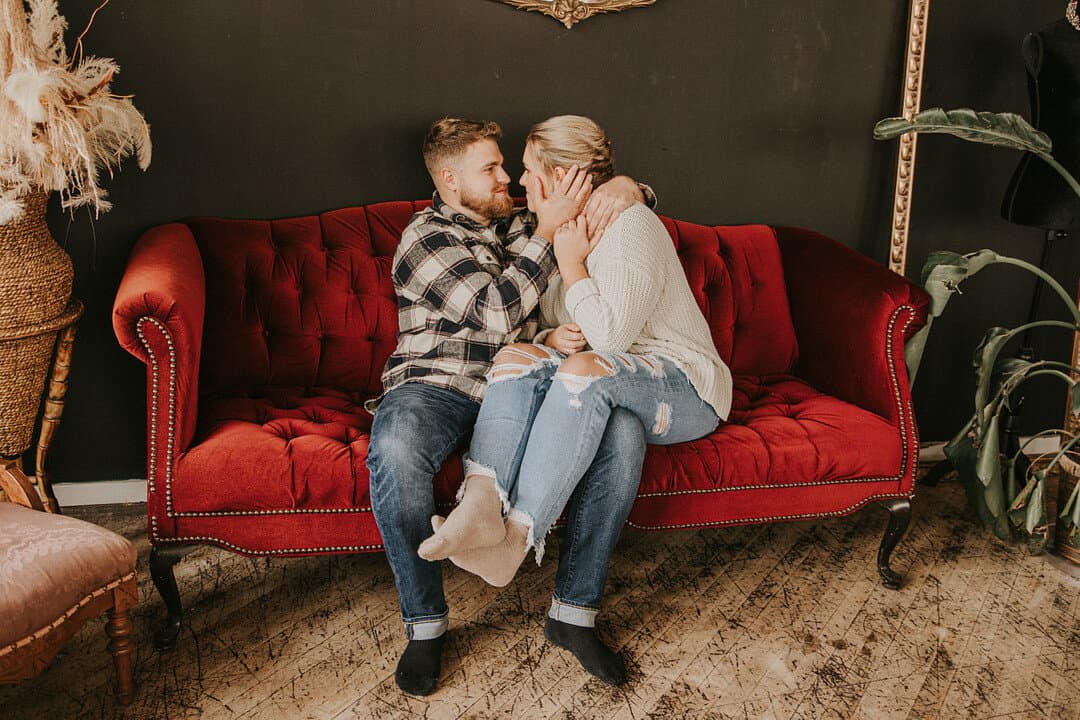 Vendors
Beauty: Blush Beauty
Event Venue: Old Souls Studio
Photographer: Love & Lace Creative Co.