While an engagement session generally prepares the couples to be camera-ready, Emily and Tyler didn't need a sort of practice session at all. Their engagement session was loads of sweetness and good ol' romance. Indeed, young and happily in love! They started taking shots at the Governors Memorial Gardens in Jefferson City and were lucky to have some blooms! They looked carefree as they strolled down the street to the Capital Building but still maintained dainty poses. Ohh, I can't help but in love, too! I bet it totally made a difference that Cassie of Storybook Moments was there to capture these light and airy photos. As for the story behind this engagement shoot, let's take it all from the amazing and inspired future bride herself, Emily!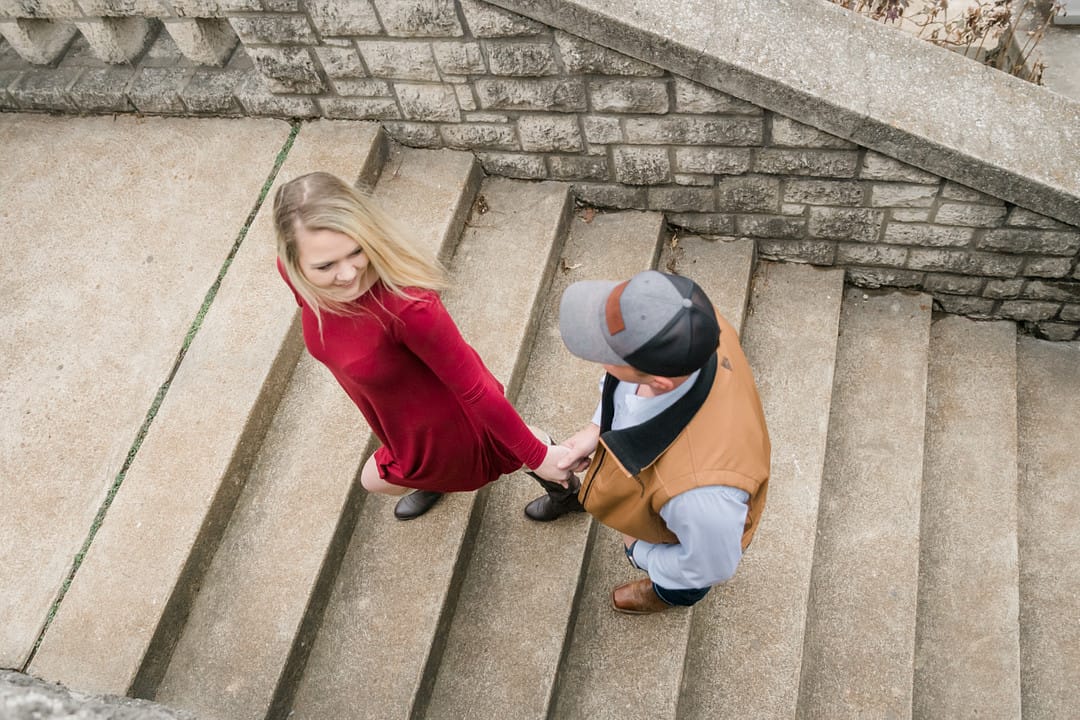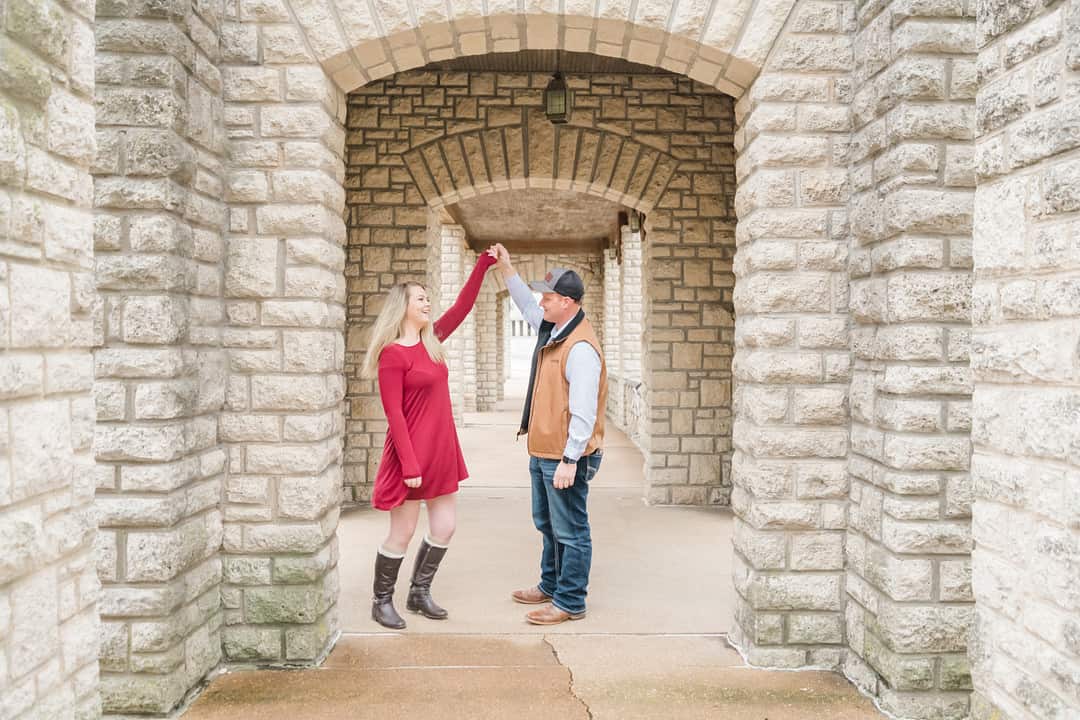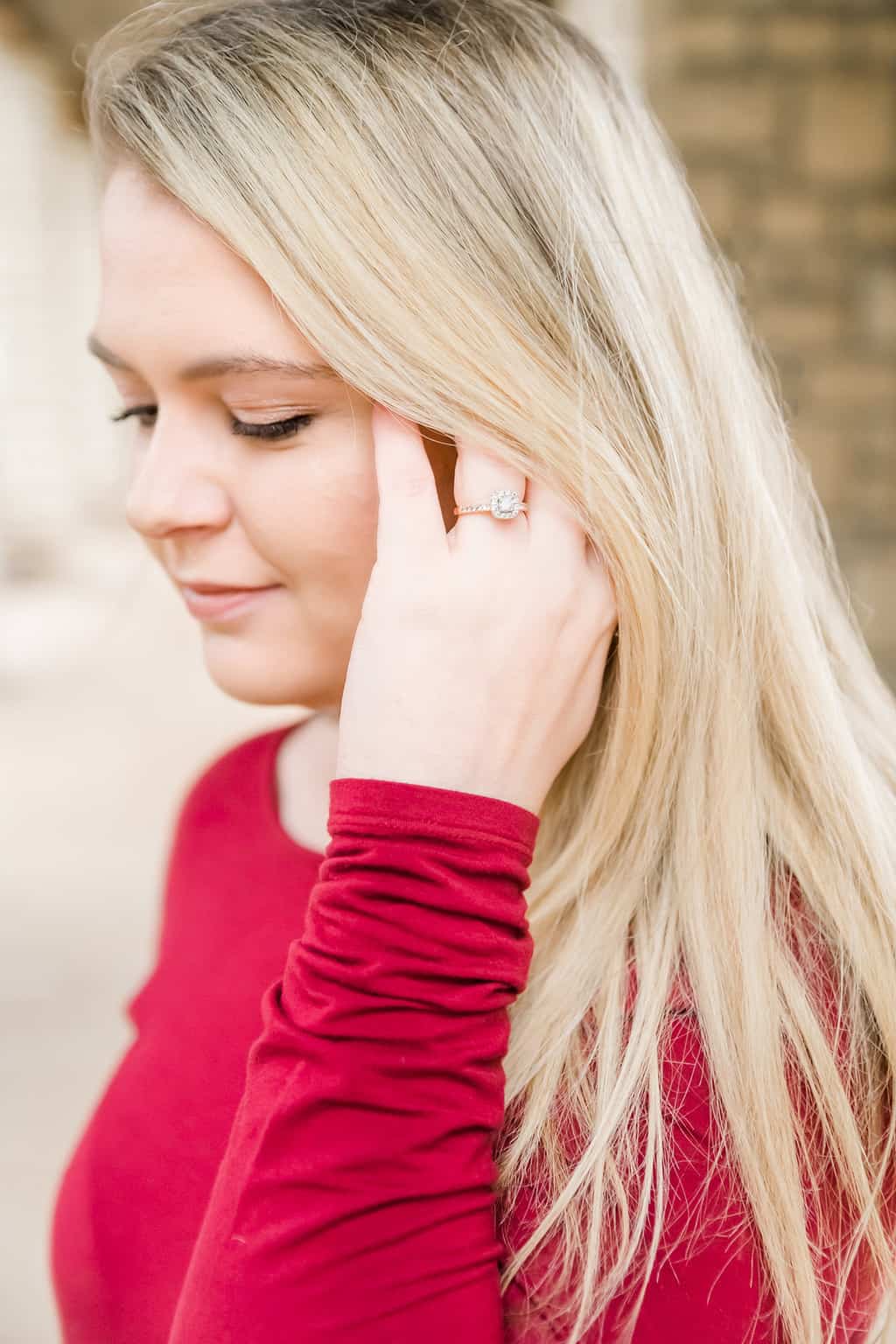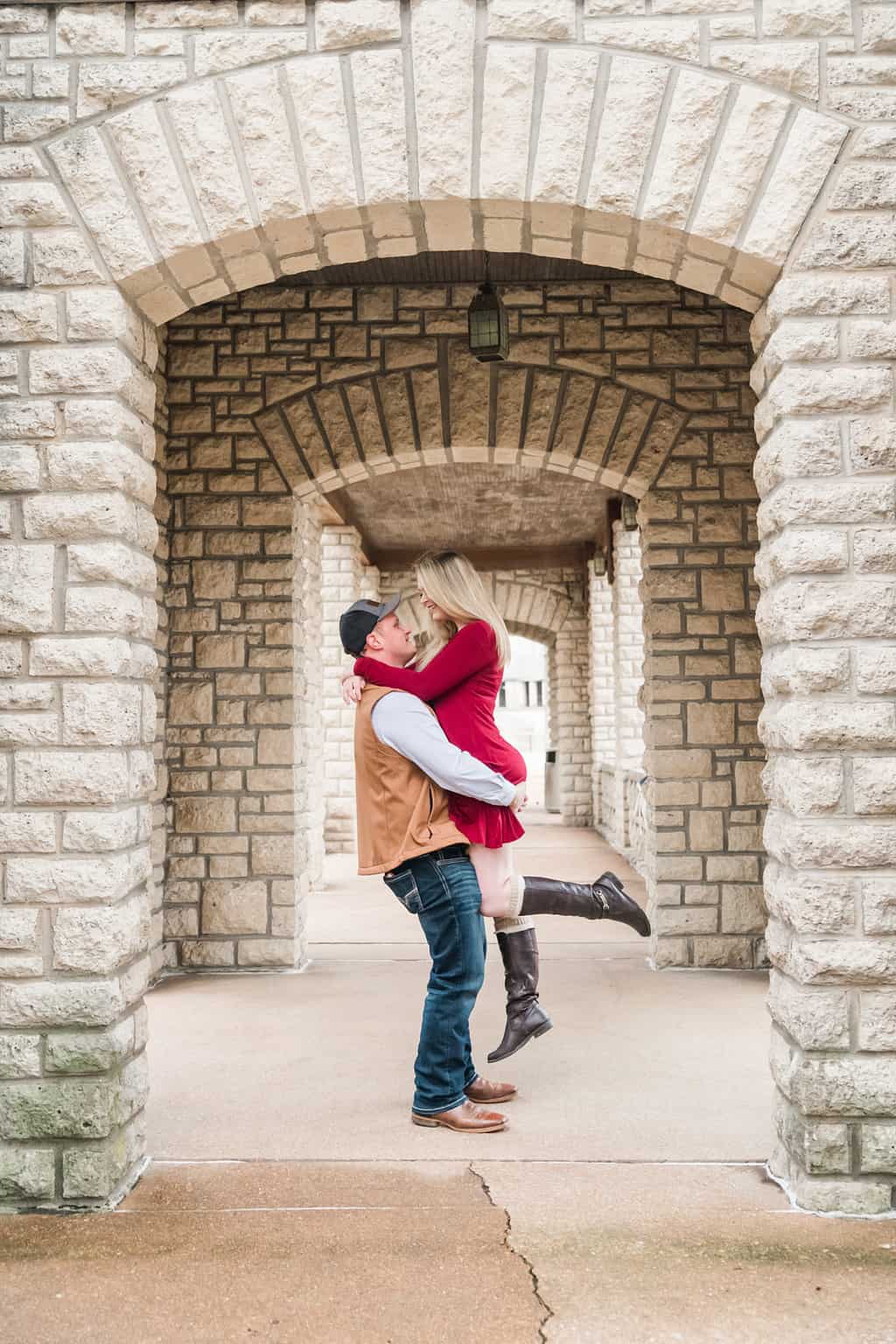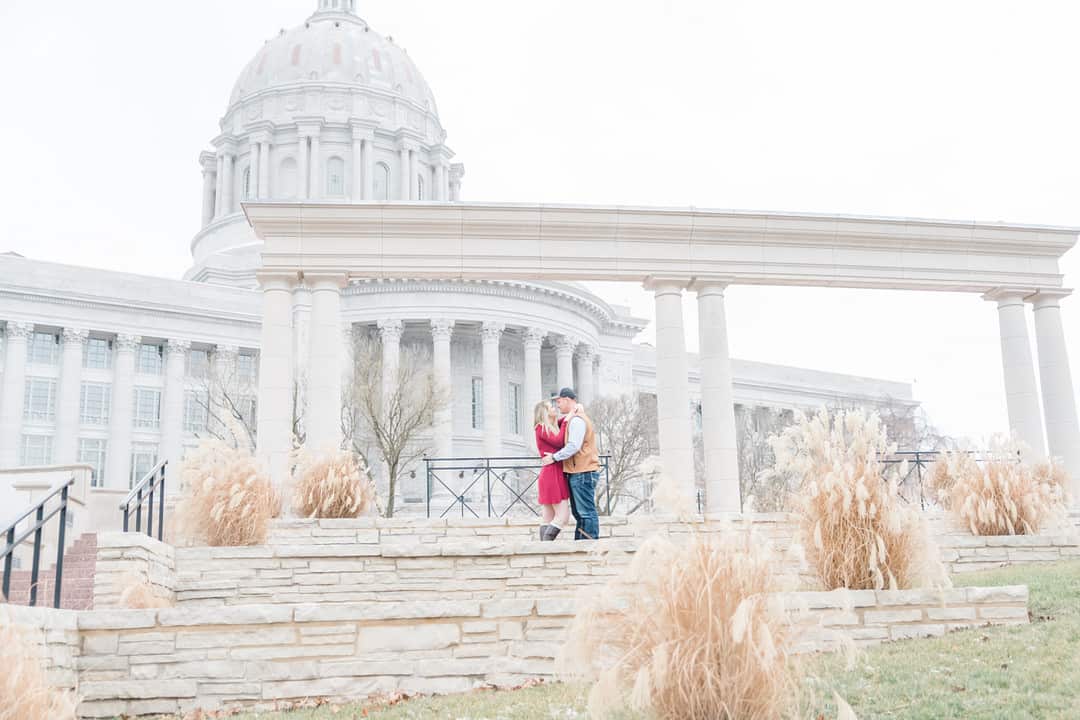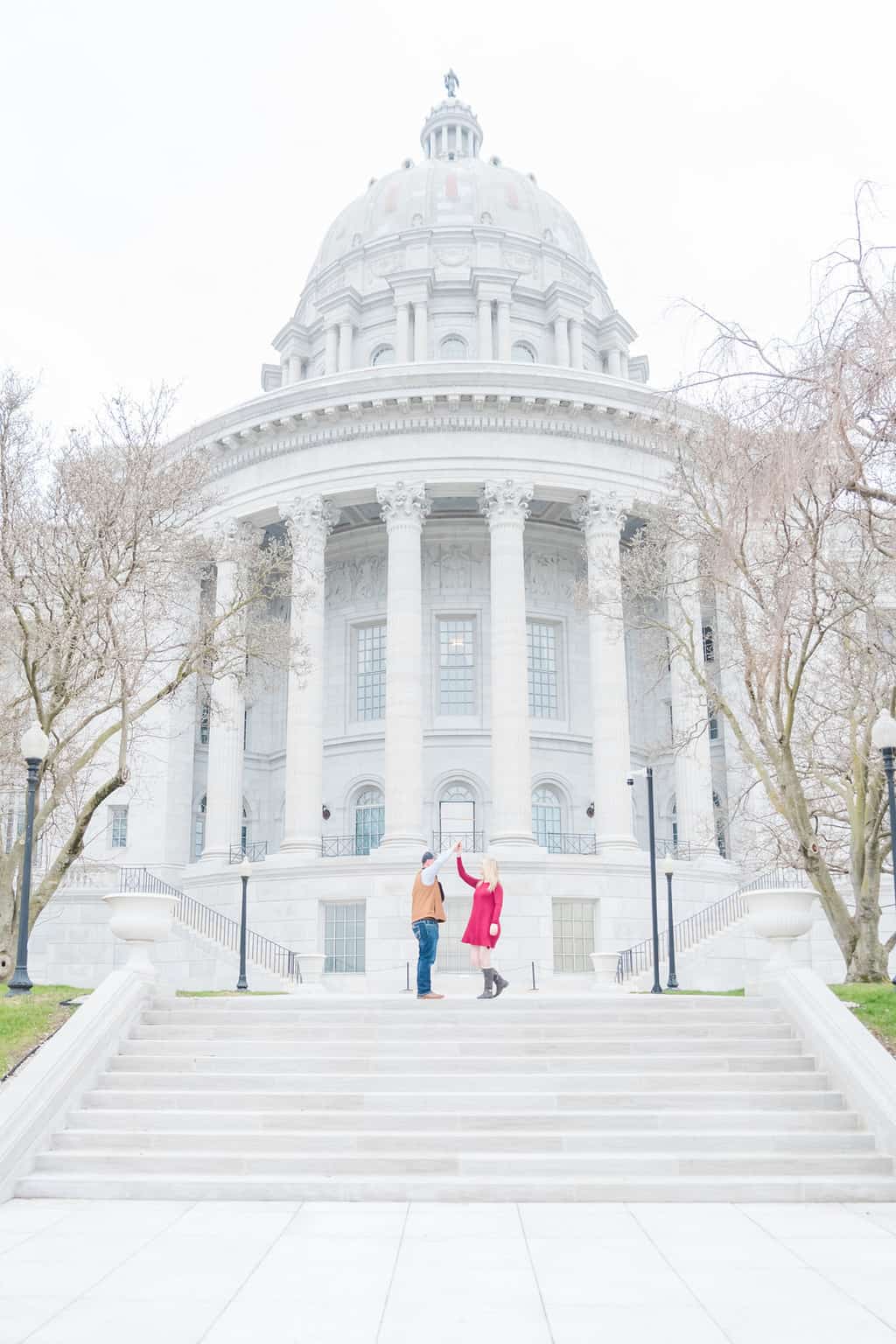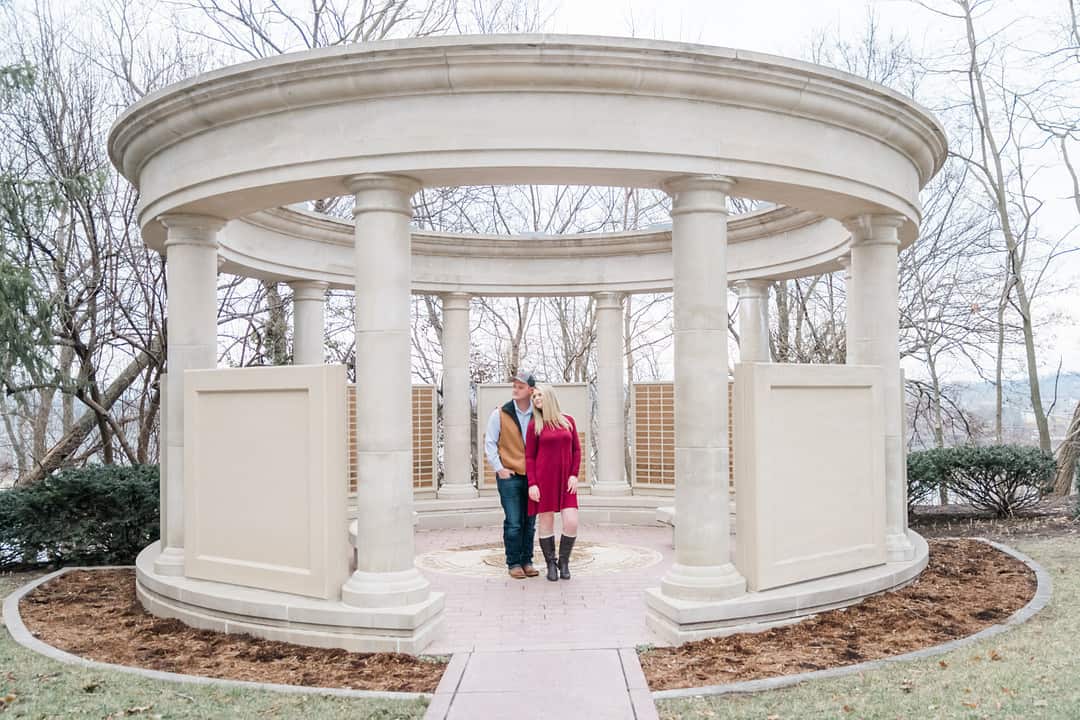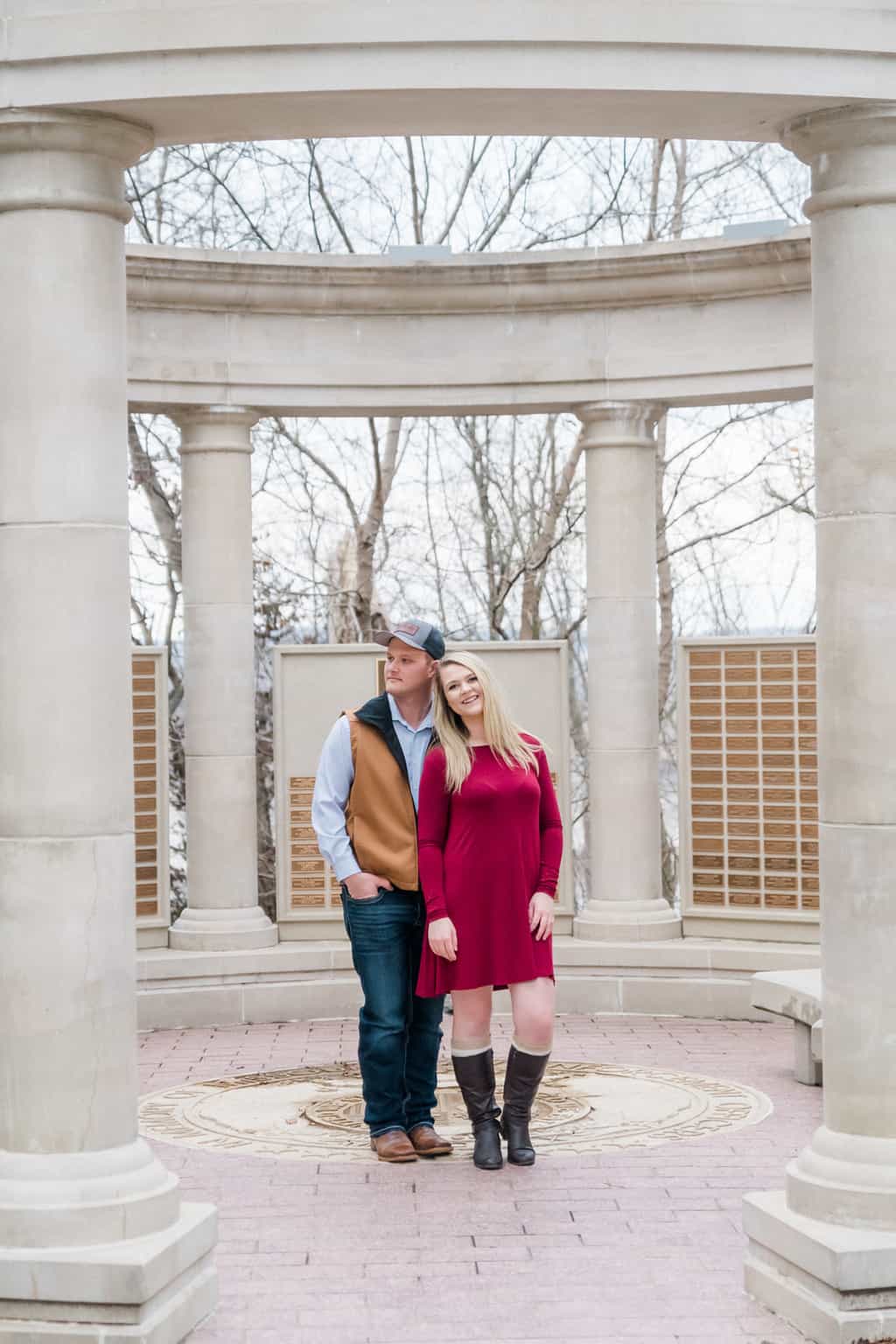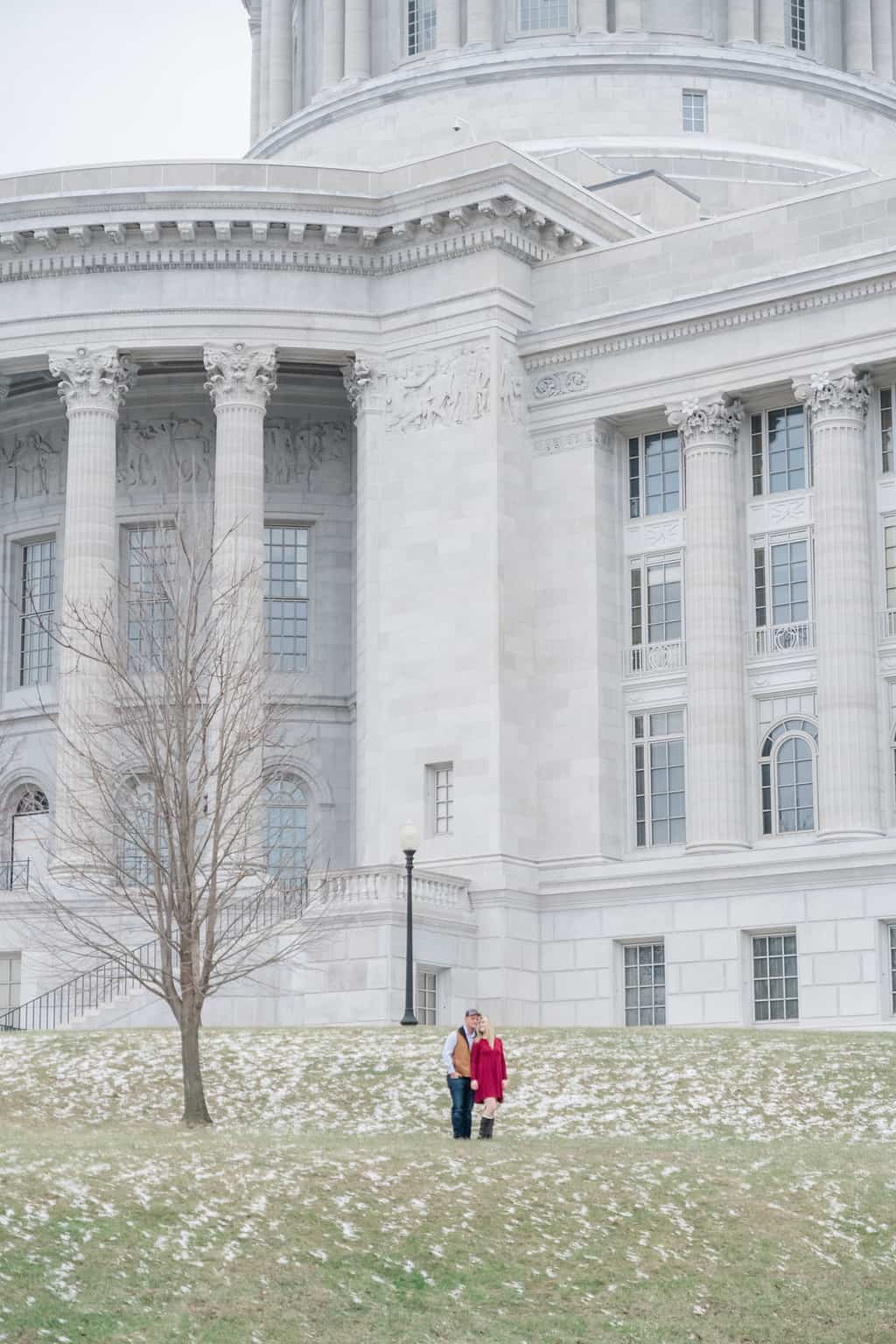 From The Bride
Let's start at the beginning. How did you two first meet?
I worked with Tyler's mom at United Credit Union in Mexico and Tyler and I would see each other in passing. He eventually added me on Facebook and the rest is history!
What makes your relationship special?
What makes our relationship so special is our support of each other in all of our dreams. Tyler and I have been through a lot together. We started building our dream house when I was 4 months pregnant, I battled with extreme prenatal depression, and I was laid off from my job at nine months pregnant. Then our son was born early and had to stay in the NICU to assist with his breathing. We still had a ways to go on the house when our son was born, so we finished building with a newborn (which, understandably, was very challenging). Tyler has supported me through exclusively pumping for our son for a year, and as I work towards my degree. Tyler recently started a new job and has many dreams he would like to accomplish. Together, we work to support each other in whatever makes us each happy.
How did you know your partner was the one? When did you first know this in your relationship? (these may often be the same moment, but aren't always)
As cliche as it sounds, it was really love at first sight. We both had so much fun together on our first date, and we both were excited to see each other again afterward. I really knew he was the one when he introduced me to his grandparents. His grandfather was blind and when Tyler helped him walk outside to meet me, and explained to him who I was and what I looked like, I saw the most caring man and absolutely fell in love.
Give us all the details about the proposal. How and where did it happen? Was it a surprise? What was the planning process?
The proposal was a huge surprise! I thought he was going to propose during our maternity pictures, but when we finished the pictures and he didn't propose, I was pretty disappointed. I even said to him as we were driving back home that I was kind of sad because I was hoping he was going to propose. He pulled into the driveway of our future house (the one we were building) and his mom was waiting there and gave me some Cheetos (pregnancy cravings, lol). We still didn't have any lights installed at the house, and it was pitch black outside so he walked me over to what would soon be our bay window and flipped on a shop light and the light lit up the wood paneling that read "We've been saying it for months now, so let's make it official. Marry me?" And when I turned around he was on one knee!
We're all about the bling… Tell us all about that ring!
Tyler got exactly what I was wanting in a ring. It's a rose gold, halo cut, with diamonds along the band. It's absolutely perfect.
What are you most excited about when it comes to your wedding planning?
Wedding planning has been a tad stressful due to the uncertainties COVID brings. However, we are trying to stay as positive as we can about the struggles this brings. I've gone to two dress fittings now and each time I put my dress on I get more and more excited to show Tyler – it's been SO hard not showing him pictures!! I keep playing over in my head walking down the aisle and seeing Tyler at the front, and it makes me cry just imagining it. I cannot wait to see all of the stresses of planning come together.
Associated Vendors
Photographer: Storybook Moments