Decorations Archive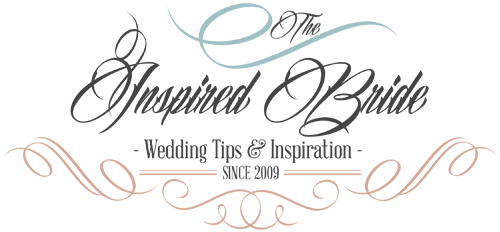 This is an idea that is sweeping the nation – using Mason jars or recycled jars as décor items, functional items like cups and so much more. If you love the idea of using these jars for your wedding, here are 5 great ideas that may inspire you!
Your Candy Buffet
Simply glue a mason jar to a wooden or glass candle holder (taper) and then glue a drawer pull to the Mason jar lid. The candle holder, drawer pull and Mason jar lid should be painted in your wedding colors. Then, you simply fill the jar with candy!
Your Coffee and Tea Bar
You can cut a hole in the top of the Mason jar lid, and insert a pump that is new or has been thoroughly cleaned. Inside the Mason jar, place flavored syrups that guests can pump into their coffee.
Candle Holders or Vases
You can paint the insides of your Mason jars whatever color you'd like, allow it to dry and then use the Mason jar for a vase or candleholder.
Cupcake in a Jar
Bake cupcakes in a jar by filling the jar 1/3 of the way with cake batter and baking it according to package directions. Allow it to cool completely, add some frosting on top of the cupcake and close the lid. Using twine, tie on a plastic spoon and voila – a cupcake in a jar! This can be used as wedding favors or at your candy buffet.
Picture Centerpieces
This is a very cool trick that looks fantastic – simply take a photograph (black and white looks fantastic), and place it in a Mason jar, so that it can be seen from the outside of the jar. Next, fill the jar with vegetable oil of any sort, add in a sprig of lavender or any herb behind the picture and you have a gorgeous centerpiece!
These are just a few of the neat things you can do with Mason jars for your wedding. Choose one of them for your own wedding or let them inspire you to create another fun Mason jar craft.
If you adore bows, we have quite the collection for you! Below you'll find 10 ways in which you can add bows to your wedding. Of course, you don't have to use them all, but we're willing to bet you can find a few great ways to add bows to your wedding with these ideas.
1. The Wedding Cake
What a perfect opportunity to add an elegant, tasteful bow!
2. The Dress
Bows on dresses aren't always obnoxious and 80's style – in fact, sometimes they're quite beautiful.
3. Your Hairstyle
Wearing bows in your hair on your wedding day can be very elegant and sophisticated.
4. Your Shoes
These beautiful bow-embellished shoes are absolutely darling.
5. The Groom
What a great way to sneak a bow on your groom! It's tasteful and very dapper.
6. Your Jewelry
You can also wear some gorgeous bows on your wedding jewelry! Check out these beautiful earrings which would be great for a vintage-themed or Hollywood-themed wedding.
7. On Your Chairs
This is the perfect way to dress up plain chairs for the reception, and they're easy to do yourself!
8. On Cupcakes
If you want to serve cupcakes at your reception, serve some like these, complete with gorgeous fondant bows.
9. The Invitations
These invitations are elegant and very classy and of course, they have a bow!
10. The Napkins
And finally, why not shape your dinner napkins into bows for your guests? This is a beautiful and elegant way to present the table for your wedding dinner.
If you love bows, then you've just been given some ultimate inspiration for wedding planning with bows. Use them all or gain inspiration from one or two of them.
There's been a lot of hype about Gatsby lately, what with the movie and Mr. DiCaprio, and that's not counting the hordes of book fans. If you're one of those fans, a Gatsby wedding theme might suit you to a T. Here are some great ideas for a Gatsby wedding that will make fantastic memories and really impress your guests.
The Décor
When it comes to Gatsby, the more elegant and beautiful, the better your reception will be. These absolutely stunning décor pictures are from Gatsby-themed weddings. They feature scads and scads of flowers, elegant centerpieces and glitzy elements that come together to make a truly breathtaking scene.
Tall feathers in vases and golden elements are absolutely perfect for this sort of theme, as well as hanging crystals and other flapper-era favorites.
The Clothing
Again, think flapper era. This means glitzy dresses, dresses that are short and headbands with feathers. For men, suspenders are a wonderful addition to the wardrobe. This bride is absolutely stunning in fur, a headband and beaded fringe on her above-the-knee dress.
Long strands of pearls are also the perfect accessory for these gorgeous gowns and blushing brides!
The Tabletop Décor
Anything vintage from the 20's is a perfect addition to the tabletops for a Gatsby themed wedding. Crystal decanters, vintage china, etc. are all great ideas. Take a look at what this bride did for her Gatsby themed weddings.
The Cake
When searching for the perfect cake, go with an art deco look. This beautiful cake features fringe at the bottom and even has its very own feather embellishments.
These are just a few great ideas for Gatsby or flapper-themed weddings. Use them for inspiration or use your own creativity to come up with similar but unique ideas.