Cakes Archive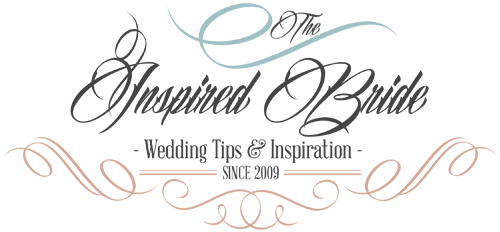 While some brides prefer large, elaborate and immaculately decorated wedding cakes, a new trend seems to be emerging. Rustic or primitive wedding cakes are becoming very popular, especially amongst brides who aren't afraid to deviate from tradition. Here are some beautiful examples of rustic-style wedding cakes.
White Rustic Wedding Cake
This beautiful cake features white icing that has been primitively applied, and includes succulent embellishments and a topper. Simple and unsophisticated, this cake is oddly elegant.
Pastel Ruffled Cake
This beautiful ruffled cake features pretty pastel colors and simple floral embellishments. The ruffled look is very popular for 2013, and although primitive looking, is flirty and pretty as well.
Neutrals
This absolutely gorgeous cake features a simple frosting technique, and is embellished with raffia and neutral flowers, as well as topped with neutral flowers.
Bird Topped Cake
This gorgeous rustic cake is simple and beautiful. The bottom tier is frosted with a rosette technique that gives it texture and beauty while the top is wrapped in burlap. The cake is topped with primitive birds that are charming and whimsical.
These are just a few examples of how gorgeous your cake can be if you're going with a rustic look. Browsing through photos can help you decide on the best look and style for your wedding.
If you aren't the traditional couple, and don't plan to have a traditional wedding, then you're going to need an alternative for the traditional topper. There are a lot of great ideas, and the following ones may help you choose the best one for your own cake.
Stars
Whether you're doing a themed wedding or not, stars are a beautiful cake topper. They can be created in your wedding colors and to coordinate perfectly with your cake. You can create them yourself for basically nothing, using skewers and painted cardstock that has been marked with templates and cut out.
Funny Cake Toppers
If you and your future spouse are generally funny people with an excellent sense of humor, then you might want to go with a funny cake topper. There are a variety of poses, from the bride dragging the groom to the altar to video-game themed toppers.
Custom Created Name Plates
You can skip the figurines altogether and go with custom-created name plates that have Mr. and Mrs. (Last Name). This is a great way to celebrate the union and it's a unique cake topper that is beautiful and fun.
Custom Toppers
You can also choose to have your baker create a fondant or gum paste topper that goes perfectly with your theme. You'll want to talk about this well in advance to be sure your baker is going to be able to accommodate you!
Use these ideas as inspiration as you decide the best topper for your wedding cake.
These days, wedding cakes start with deliciously flavored cakes of all kinds, include delicious fillings and are available with a variety of toppings. How do you know you're choosing the best cake for your wedding? Here are some tips you'll want to remember!
Choose Flavors That Go Together
If you choose a delicious orange cake, you might not want to go with a caramel filling, as the flavors don't go together very well. However, an orange cake with lemon glaze will work very well, since they're both citrus fillings. Chocolate, caramel and peanut butter all work well together, and fruity fillings work very well with regular buttercream icing or cream cheese icing. It's best to plan a tasting to see which flavors you love the most!
Plan for Everyone
The cake should be something that suits you very well, but it should also suit the majority of your guests. Brides who simply can't choose use alternative plans for their wedding cake. One great idea is to have several small cakes created for each table, all in a different flavor. This way, guests can choose the kind of cake they prefer.
Cupcakes
Another thing you might want to consider is a cupcake wedding "cake." The advantage of cupcakes is that they're easier to serve than wedding cake and they can be created in many different flavors. This suits you and your guests very well, and they can be just as beautiful as any wedding cake!
While it's important to choose a cake that you'll love, you also want to consider these specific points to ensure that your guests are happy with your wedding cake.