Silver is popular right now in the wedding industry, and there are a few reasons why. First and foremost, everyone loves the shine of silver, and even more importantly, silver goes beautifully with literally every other color in the rainbow. The following silver cakes are absolutely breathtaking and perfect for a spring wedding.
1. The Silver Elegance Wedding Cake from Palermo's Bakery
This beautiful cake features silver stripes and gorgeous fondant bows, and is embellished with pretty, white roses. We love the bit of bling that has been added to the bows, as well as the ruffling which gives this cake a feminine feel.
2. Metallic Silver Cake with Ruffles from Yummy Cupcakes and Cakes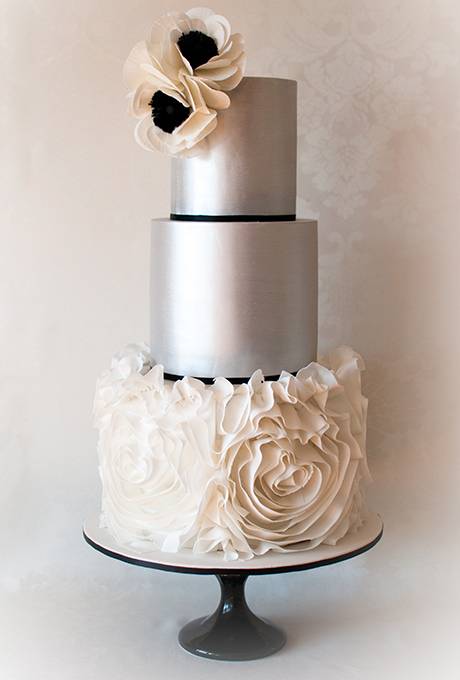 This absolutely gorgeous cake is modern and streamlined, with metallic silver tiers at the top and a beautiful white-ruffled tier at the bottom. The top is embellished with sugar anemones, giving the cake a pop of black that ties in the thin ribbon at the bottom of the tiers.
3. Intricate Metallic Cake from the Whitstable Cake Company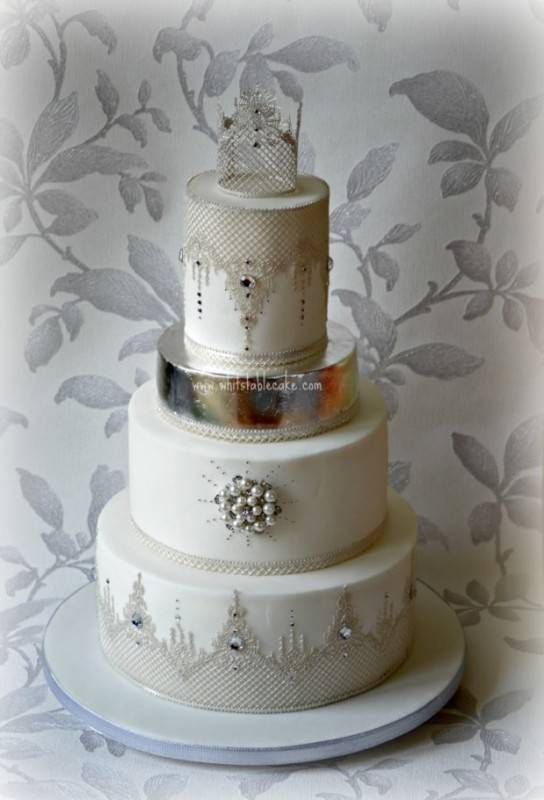 If you're looking for a wedding cake that has it all, this one is certainly it. Gorgeous metallic covers one tier while the others are quite glamorous, featuring stunning hand piping. Pearls and rhinestones add some shine to this masterpiece. While there are a lot of little details in this cake, it's not tacky and it's perfect for a spring wedding.
4. Silver and Turquoise Cake from Sweet Tiers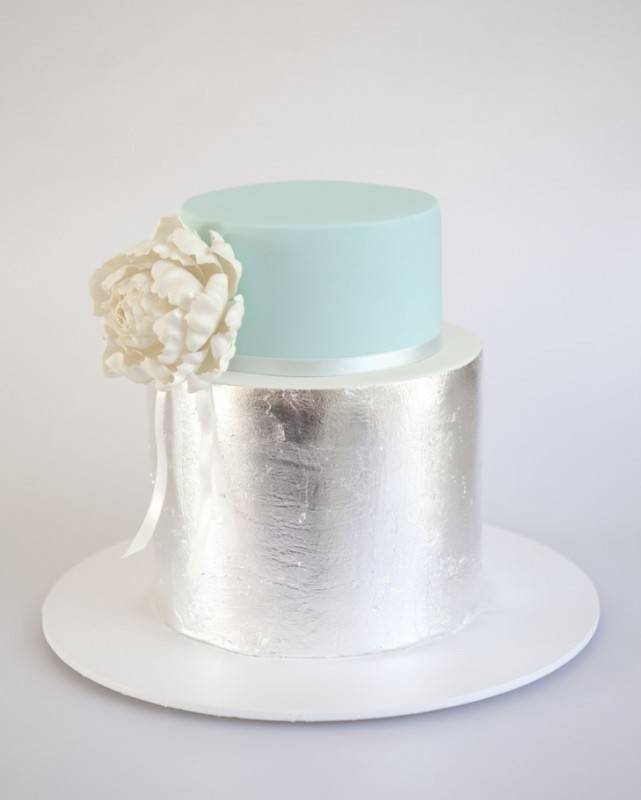 Turquoise is just as hot as silver, and they pair very well together, as you can see from this gorgeous creation by Sweet Tiers. It is embellished perfectly with a sugar peony in white, and looks very modern and feminine.
5. Pure Silver Cake by Gingerbread House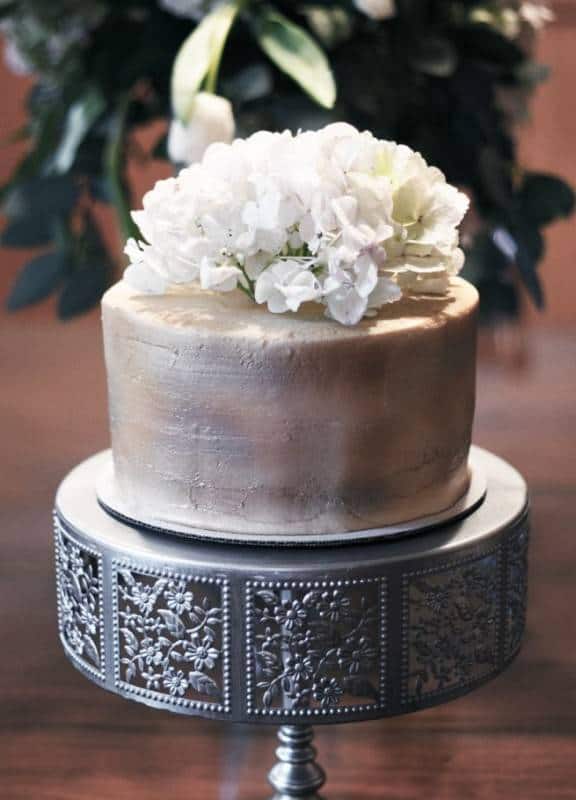 Maybe you want to go all out with the silver, and in that case, a cake like this one will work perfectly. A one-tier, pure silver cake created by Gingerbread House works perfectly with every theme and color scheme. We imagine it could also be made in more than one tier, or with accompanying cupcakes.
Which one of these beautiful silver wedding cakes is your favorite? Share with us in the comments below!