Mutual happiness is what Emily and Jason believe in and stands for, as they said, they balance each other out. So, Viola! A fall wedding that they both wanted, which stayed simple but really elegant. The dark red accents of the wedding ceremony and reception really stood out as if it is shouting L-O-V-E in a classy way.
Click image to enlarge
Like. Click to Vote
>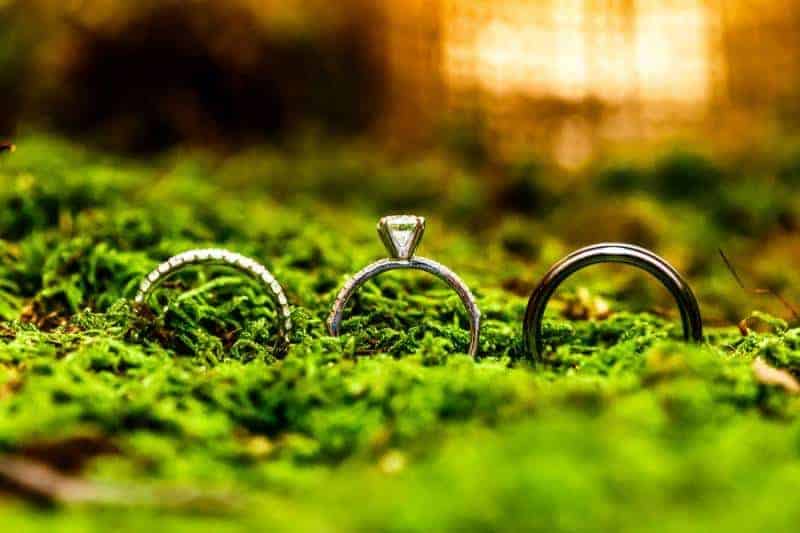 Our Story
We met at West Chester University through two of our best friends in 2008, over an early morning pancake breakfast. The rest is history!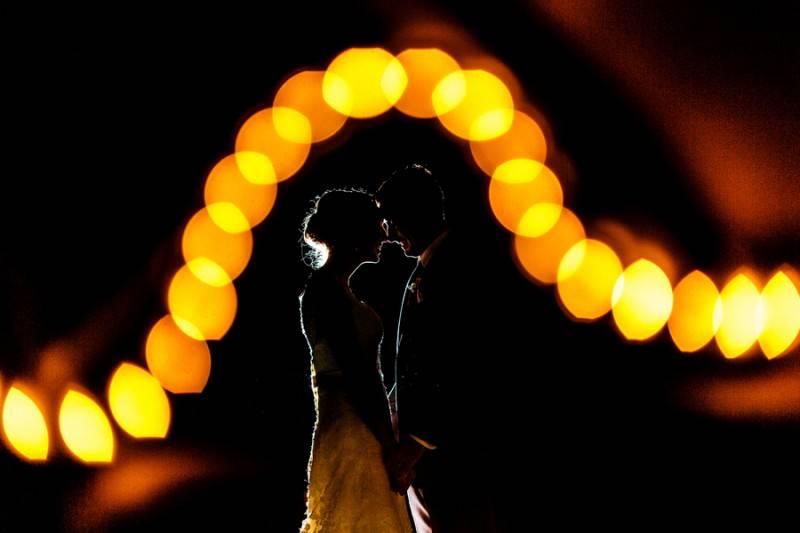 We Are A Perfect Match
We are different in many ways so we balance each other out. We bring out the best in each other!
The Proposal
Jason proposed in Hershey, PA. He sad teo big chocolate bars placed on our bed in our hotel room with a note above them saying to unwrap the bars to see if you won a spa package. I ripped into them so fast, and under one wrapper was a note that said "Will you marry me?". SO SWEET!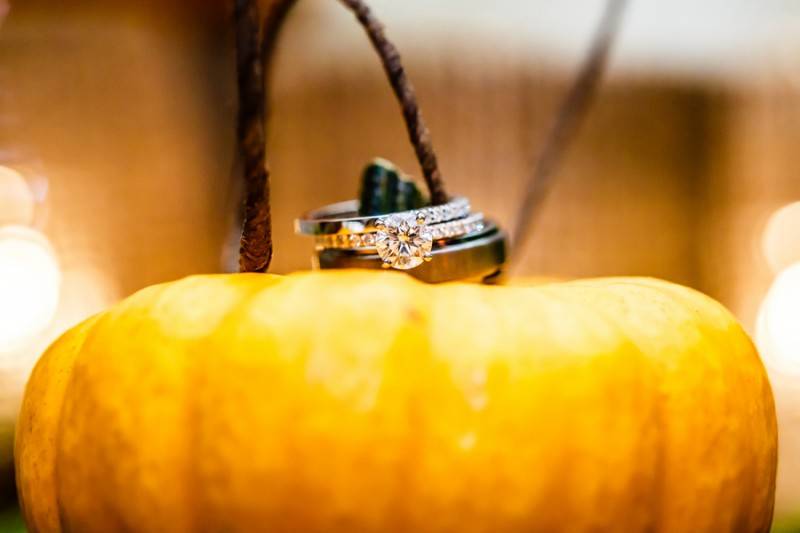 The Planning Process
We spent about a year and a half. I think we could have done it in less time but we both wanted a fall wedding. The extra time helped us make the perfect choices for everything we did.
The Best Advice We Received
Make sure we are doing what WE wanted and choosing things for US and not for other people. The day should represent us.
Tips & Tricks For Future Brides
The best thing I did once we had our guest list was to make a chart with everyone's name and addresses, then columns for the invite being sent, RSVP coming back, meal choice, and then thank you card sent. It helped so much to have all of that important information in one place.
The Challenges We Faced
At the beginning of planning we had a bunch of ideas for our reception like photo booths, games outside, food trucks, etc. However once we got started and saw how expensive everything was we had to make cuts. It was important for us that our guests had fun, but we didn't go broke doing this!
The Theme
Fall was a bit of a theme, but not too much. Again we just wanted everything to be beautiful, classic, and to show us!
Wedding Decor Inspiration
We wanted fall colors and a fall feeling, but didn't want it to feel like you were walking into an orchard or pumpkin patch. We chose to go with just bits of orange to pop. I love pumpkins and originally wanted to use them a lot but scaled them down to just a few touches here and there. We kept saying we didn't want fall to smack you in the face.
Wedding Outfit Inspiration
We wanted our wedding to be classic. We stayed away from trends and chose what we liked and stayed true to our styles. I loved my dress- the lace, the keyhole back, the shape. Jason looked very handsome in the dark gray suit!
Our Do-It-Yourself (DIY) Projects
A friend helped me with the mini pumpkin place cards. I made the place cards and tied them onto the pumpkins, then she made the little pumpkin patch table. The Mr. and Mrs. signs that hung from our sweetheart table was made by my sister-in-law for her wedding, and I borrowed them from her!
Money Matters
Our wedding budget was about $25,000 and we spent a lot on the venue, but our venue had a wonderful package that included our cake, bar, and parts of the center pieces which is worthy of the expense. We made a lot of things like the place cards, reception signs, and borrowed things from friends, too which helped us save a lot.
The Guest List
We invited about 95 and had about 88 attends. We made sure the people who meant the most to us were invited. We knew we did not want a big wedding, but made sure that it was an intimate one.
The Songs
"Kiss Me" by Ed Sheeran was our first dance song, and we played a lot of oldies at the reception because Jason loves them!
"Pacabels Cannon" as my aisle song, very classic.
"Good Life" by One Republic was our after ceremony song.
The Honeymoon
The day after the wedding we went to Cape May, NJ for a a couple days just to get away. I am a teacher so we couldn't take a long honeymoon until Christmas break, when we went to San Francisco, CA.
The Next Step
We are each other's best friends and we get to spend forever together! We are excited to start a family, but not too soon!
Planning Advice For Couples
Make choices that make you happy, not what will make others happy.
The Album Story
Jaime and Lincoln are incredibly talented and they captured our wedding perfectly. The photos speak for themselves!!!
Highlights from the Ceremony and the Reception
The moments leading up to the ceremony were very special, it felt like ALL of our planning and preparing was finally coming to a head. My mom walked me down the aisle, and Jason's parents walked him down- both were special moments for us. Saying our vowels was emotional, and being announced as Mr. and Mrs. DiOttavio was pretty amazing! All the dancing at the reception was a blast!!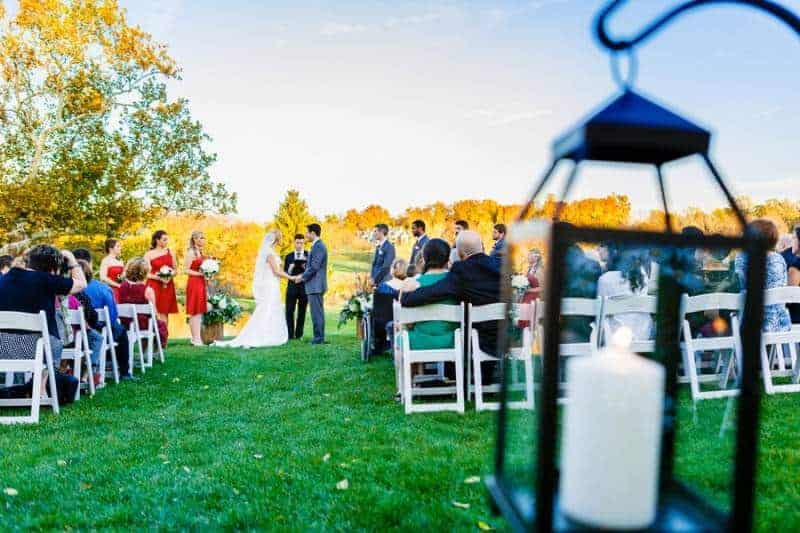 Favorite Part of the Day
The ceremony. My brother performed the ceremony which was a special touch, but Jason and i I both tried to be in the moment throughout the whole ceremony. It was the most important part and we loved every single second.
A Memorable Moment
I hope it was the ceremony itself because it meant so much to us!
 VENDORS
Photographer:  Bartlett Pair Photography
Reception Venue: French Creek Golf Club