Calling all margarita lovers! Here's one fun wedding to convince you that margarita is always a good idea. Instead of serving just shots, Karla and Joseph served a truck of their favorite drink. It was a hit and made for a perfect backdrop. Other details that stood out from this special day were the tables for guests with arbor and hanging lights and the slate blue color motif. We can't get enough of the overall vibe – simple yet intimate. From the couple's sweet authentic moments to the fun shots at the margarita truck, this is a celebration you can certainly gather inspiration from. Karla puts her memories of the day in writing below so, read on and enjoy the photos too!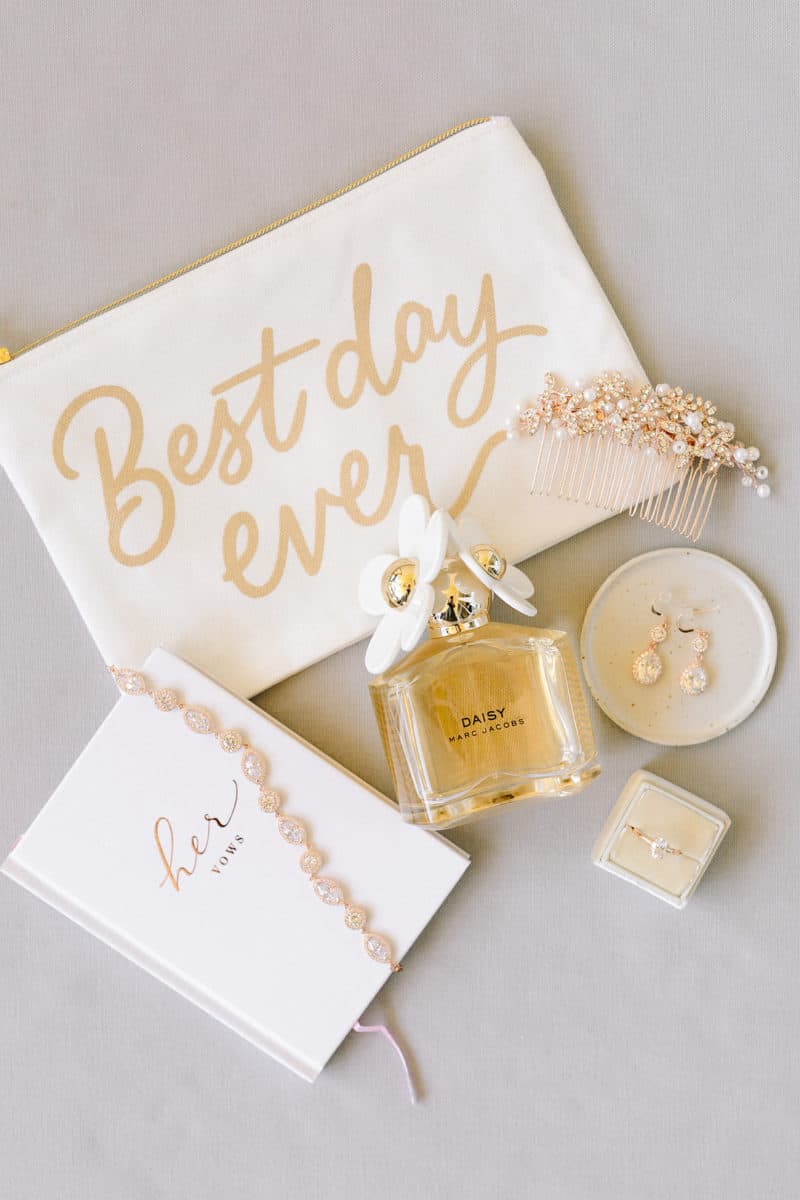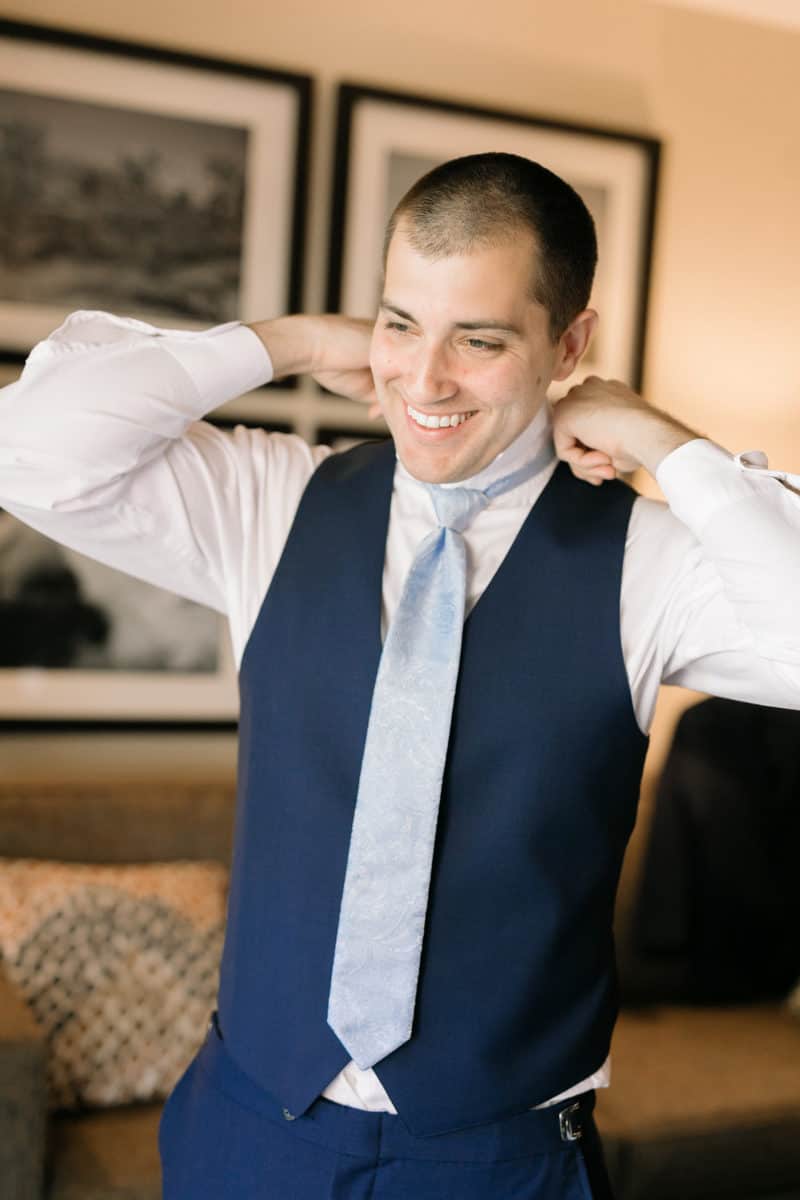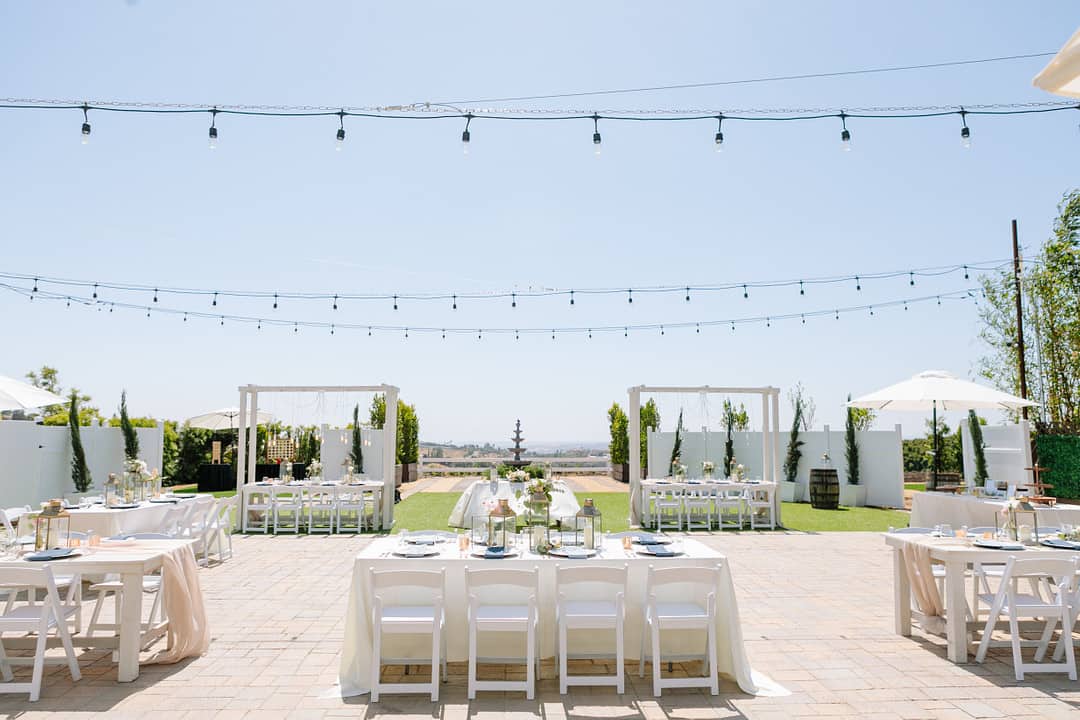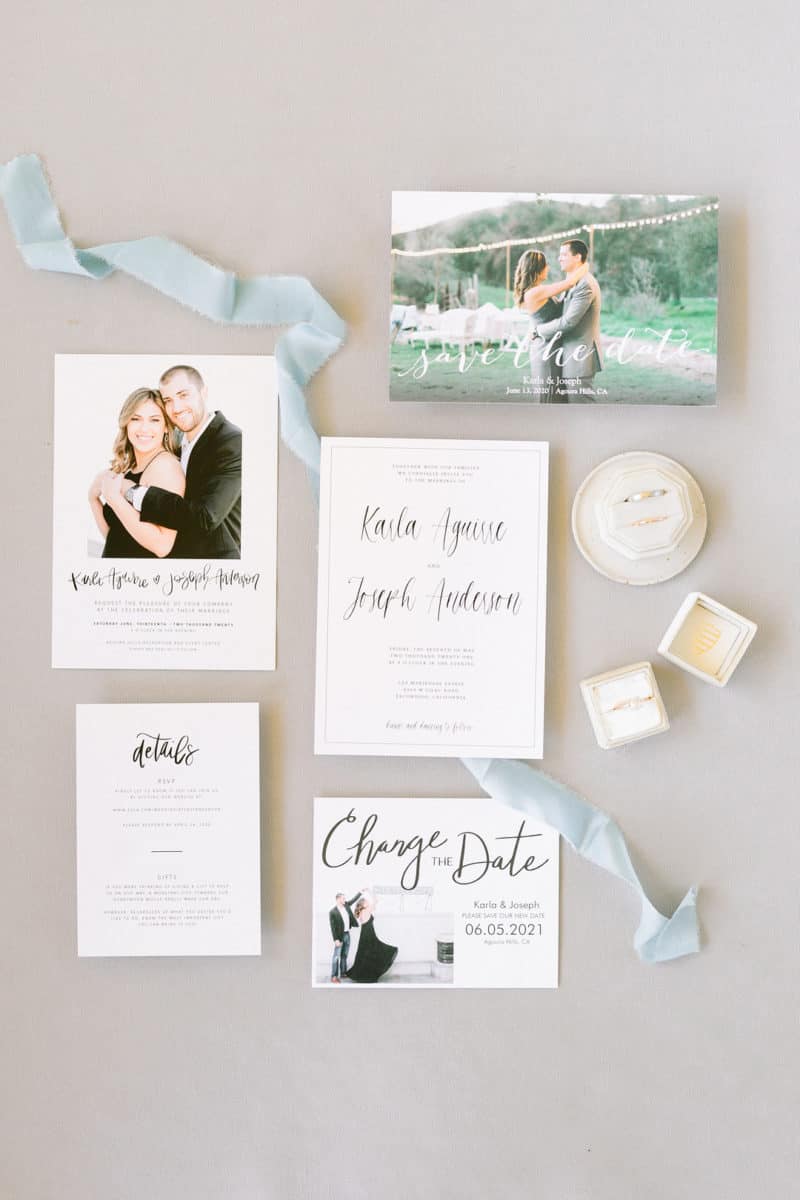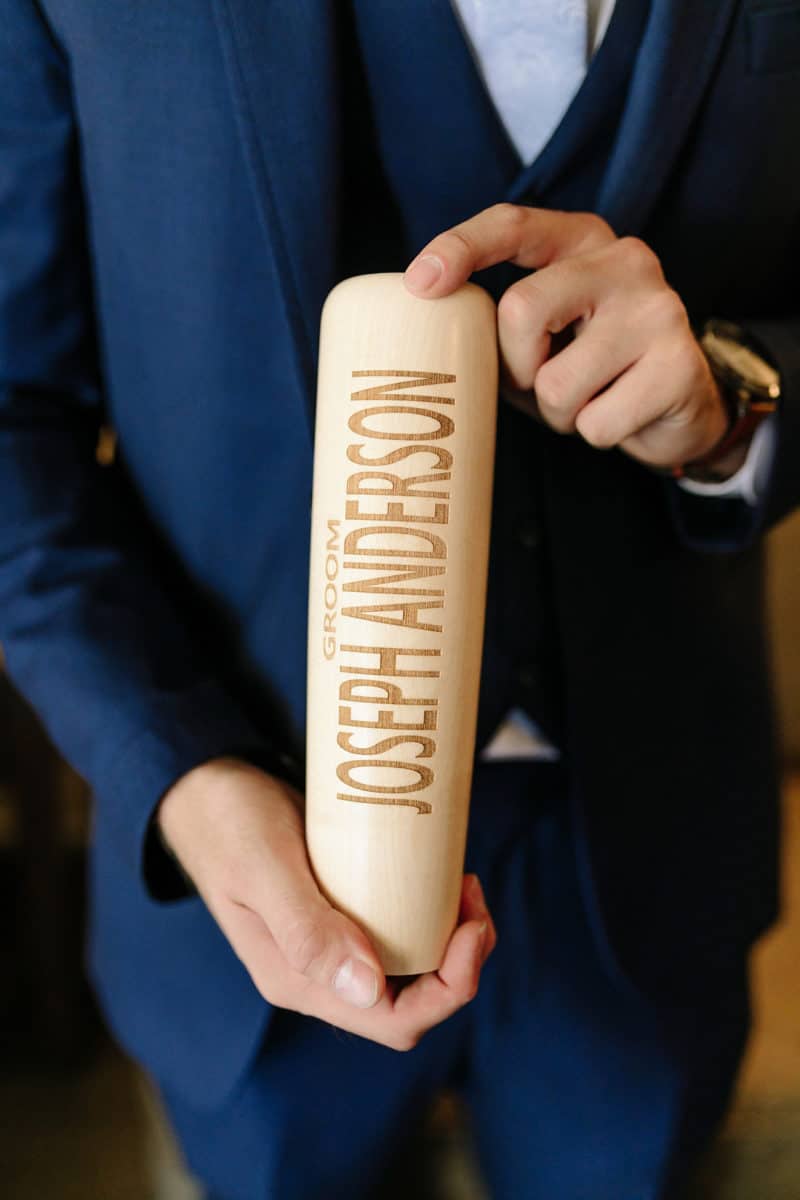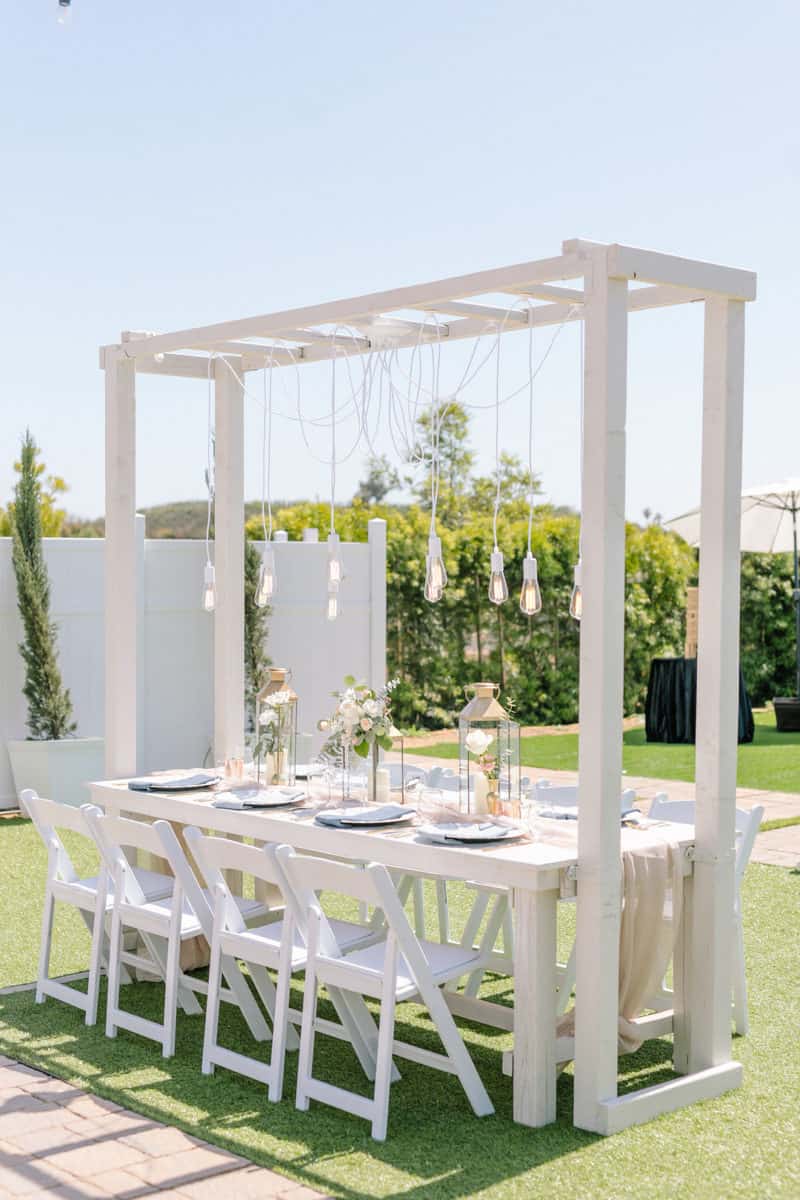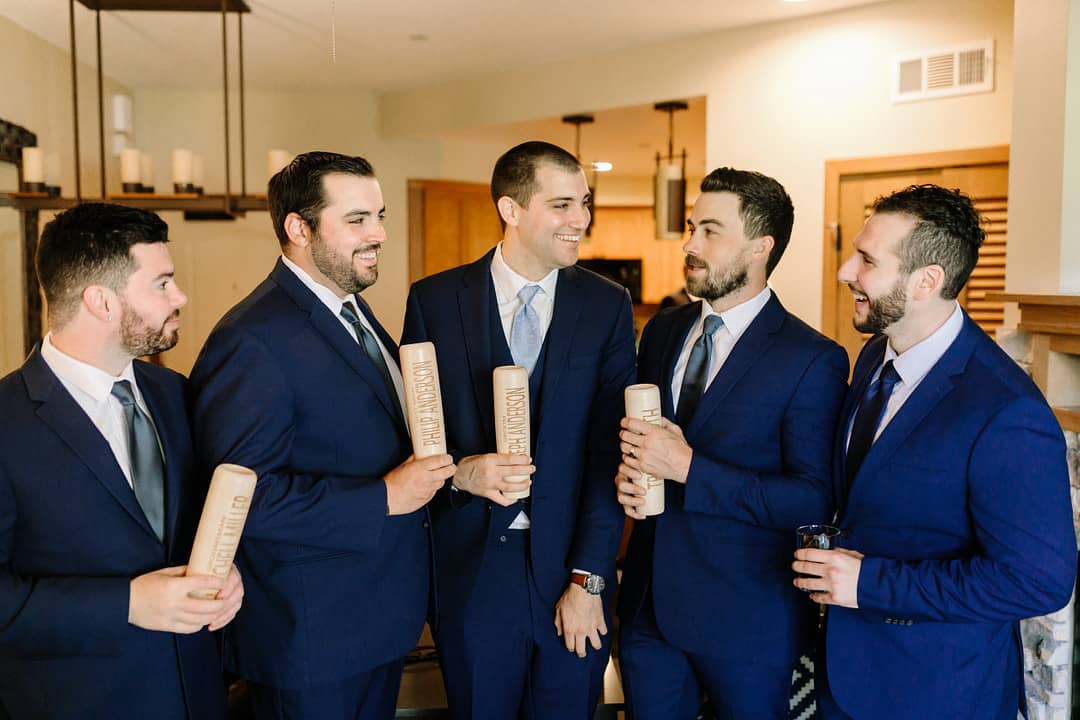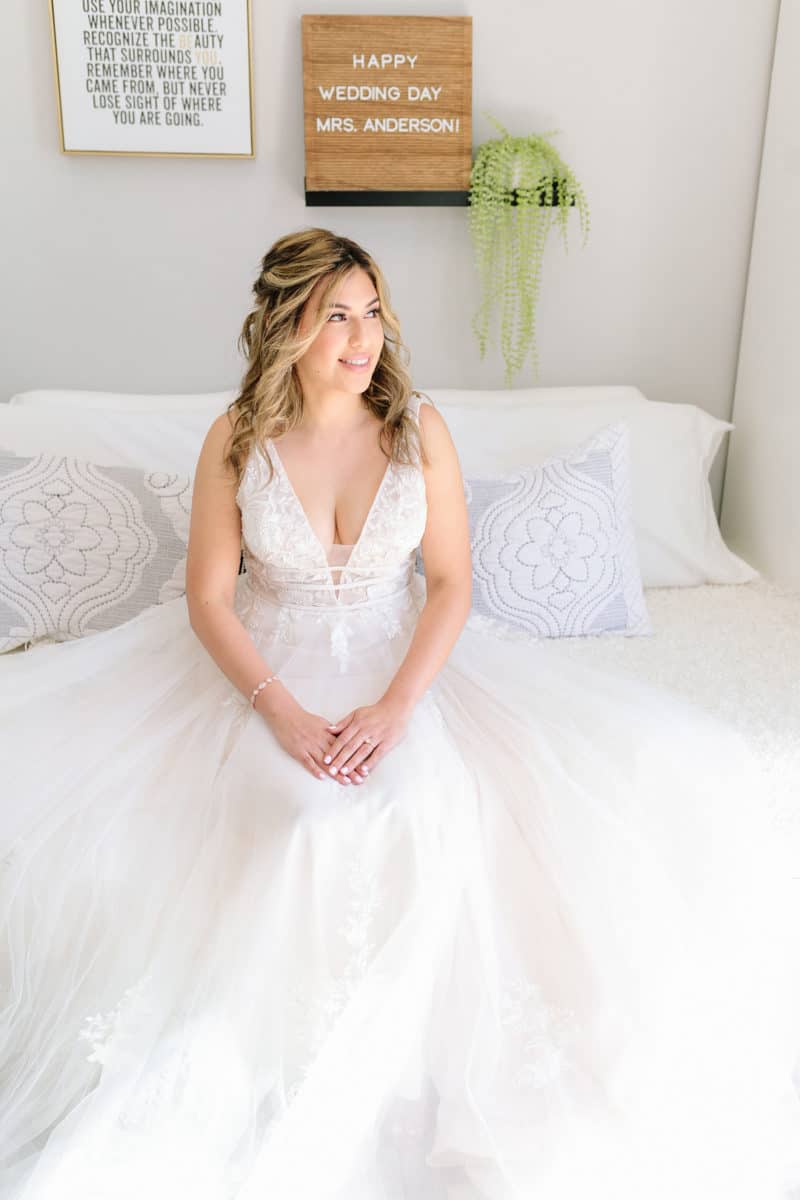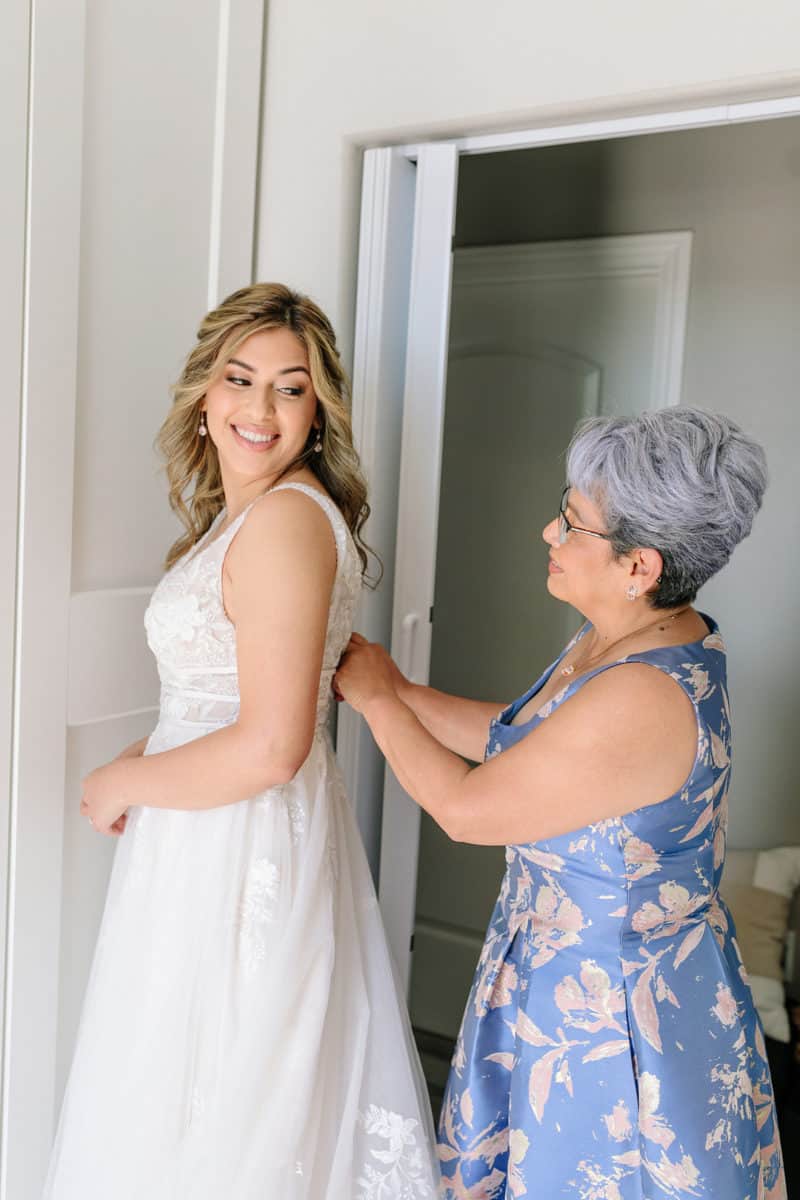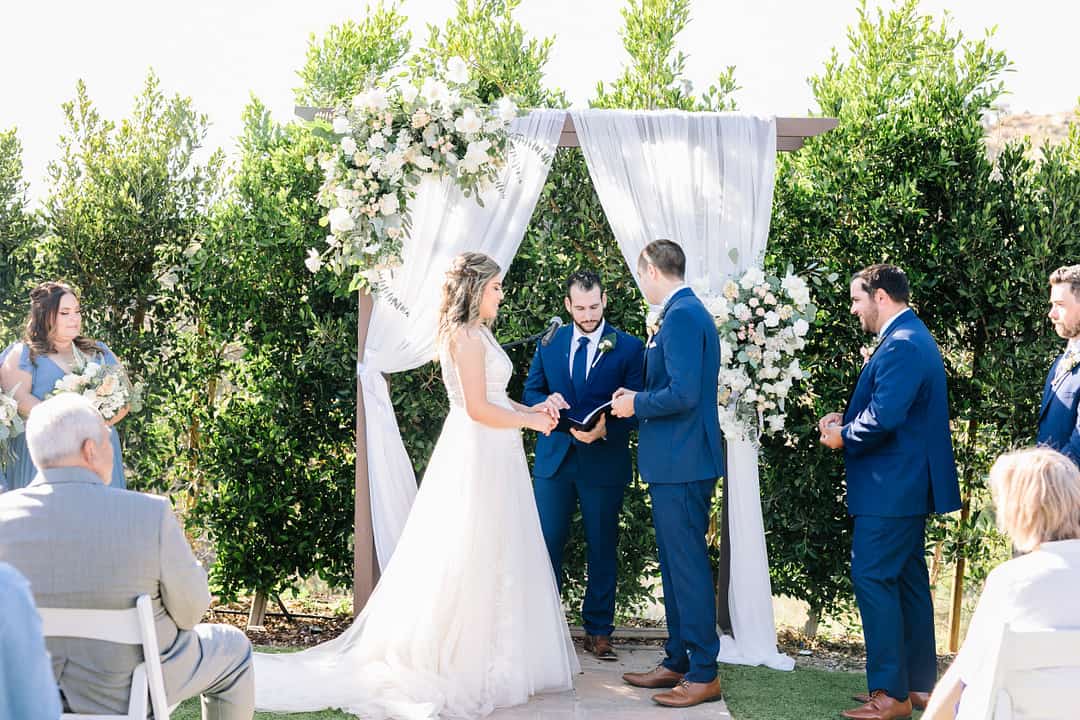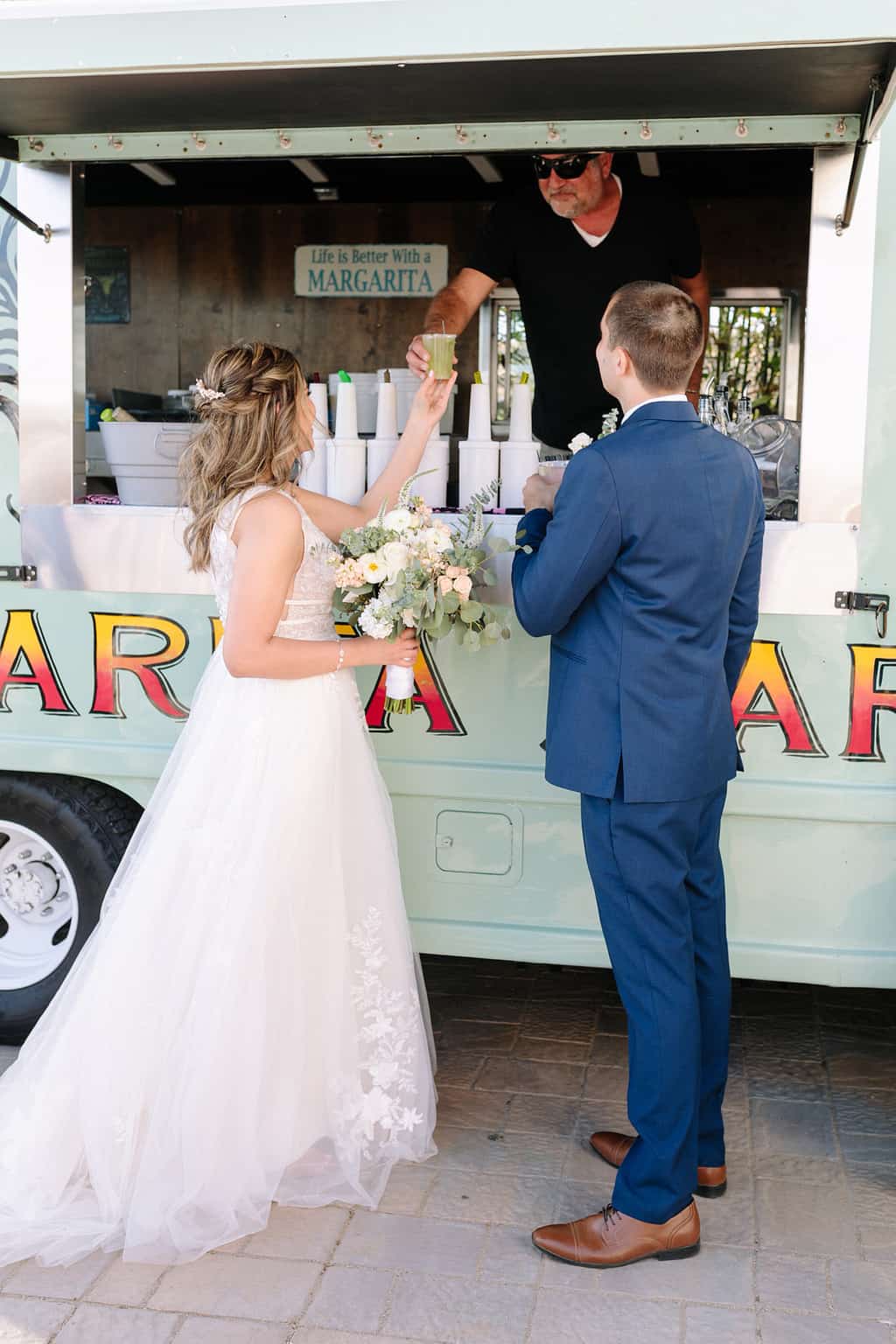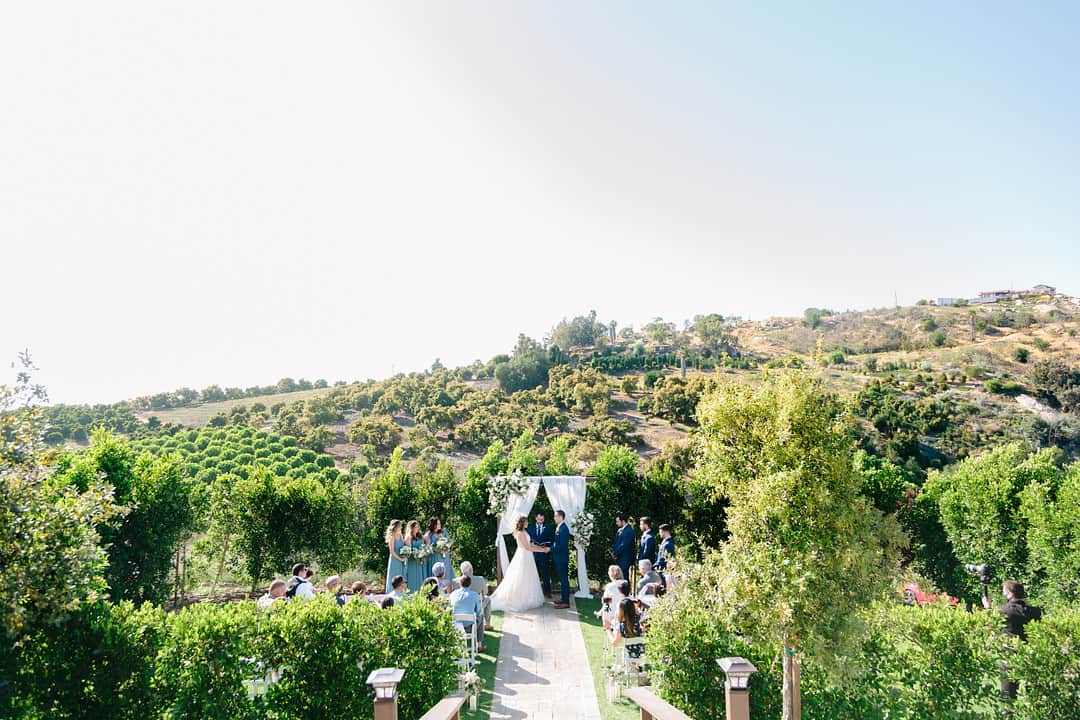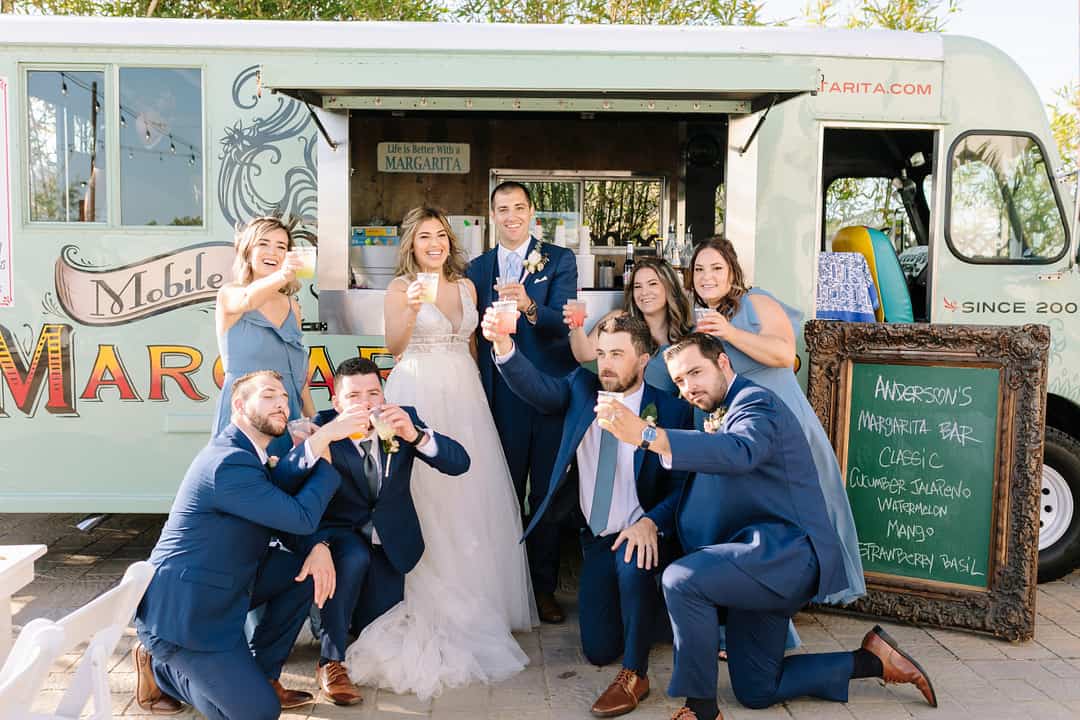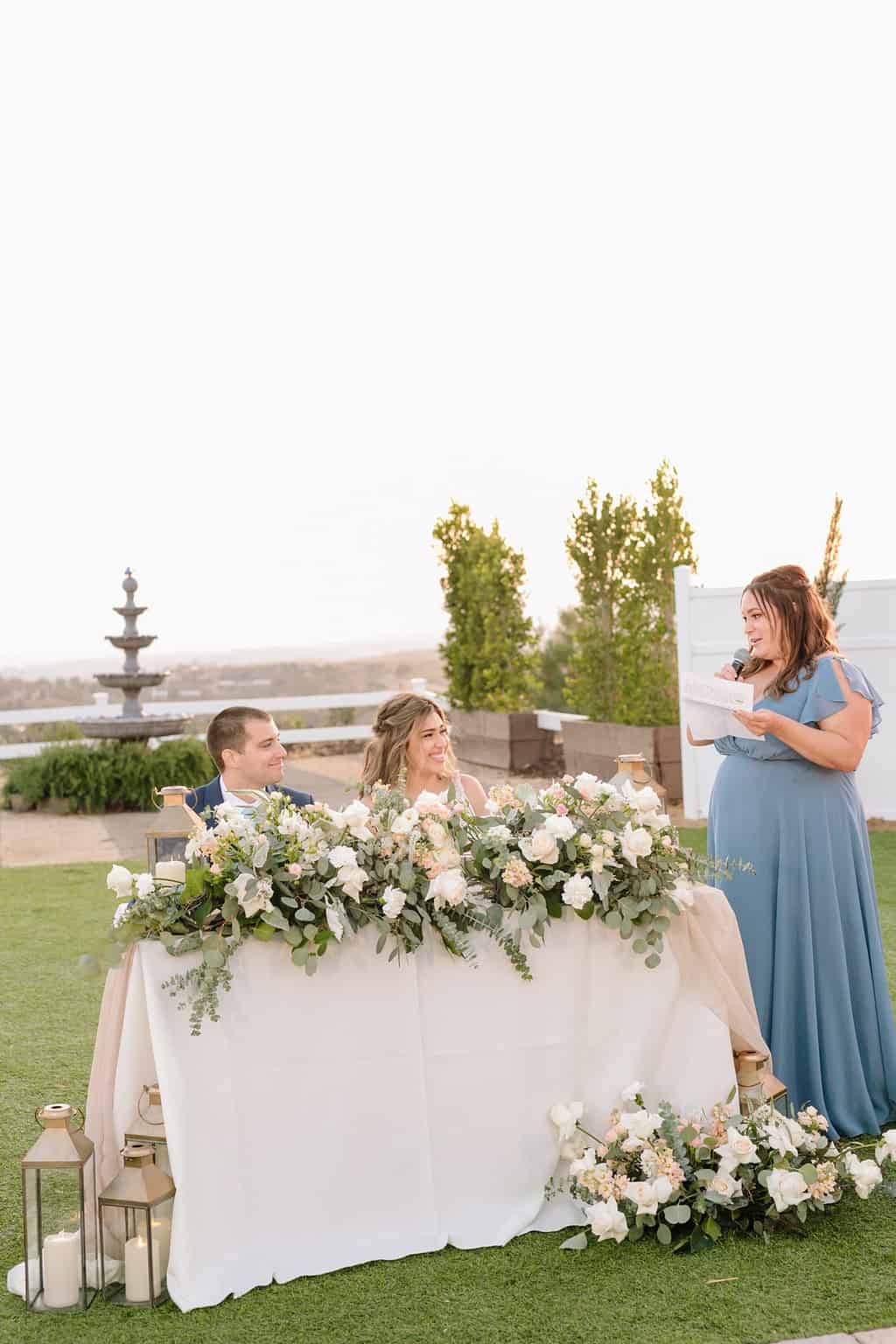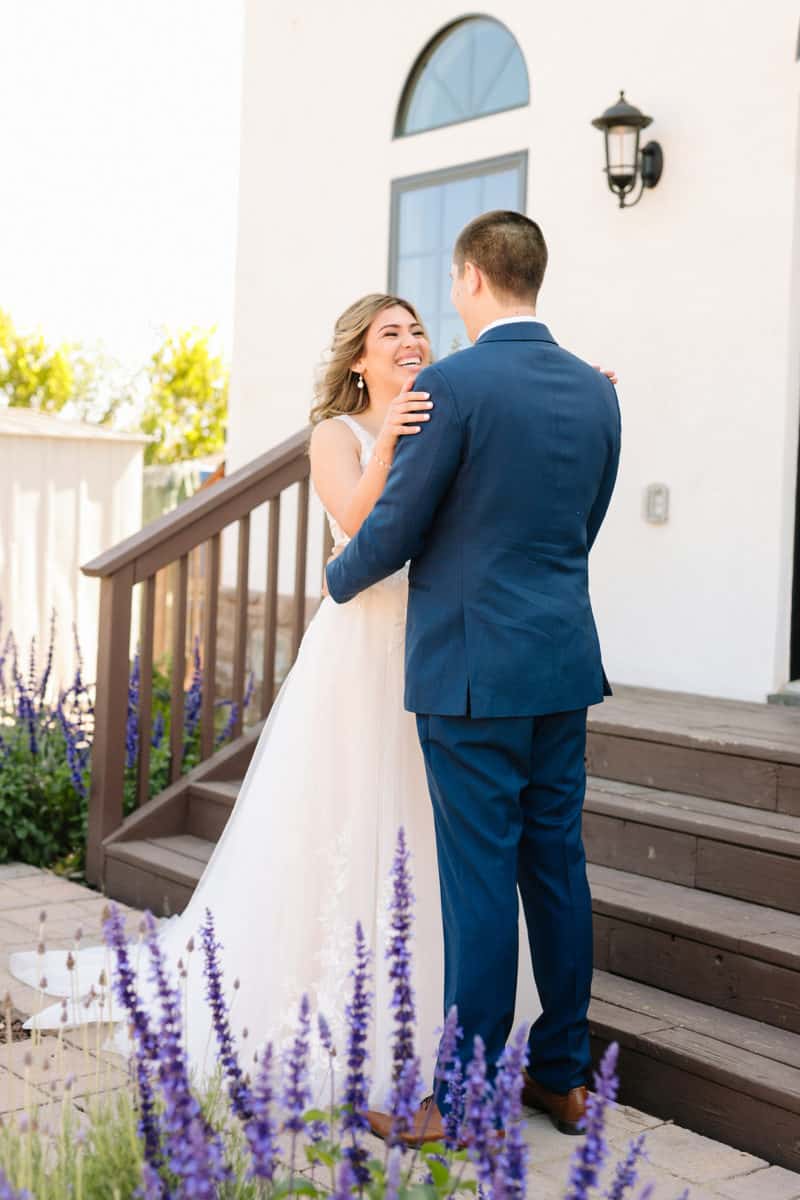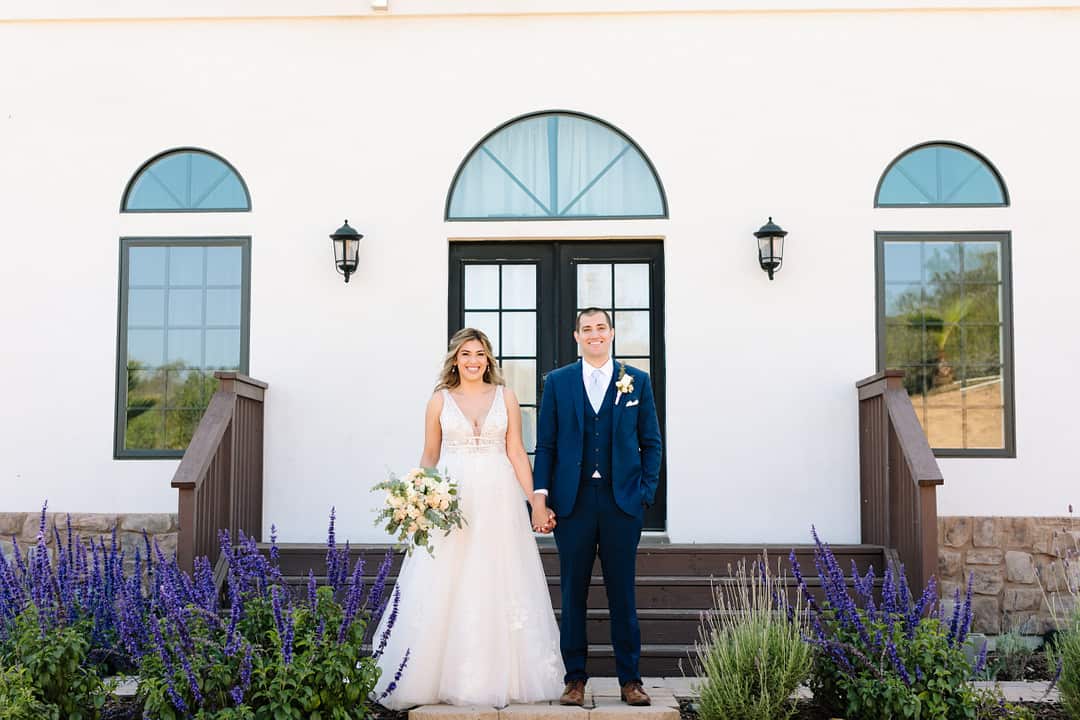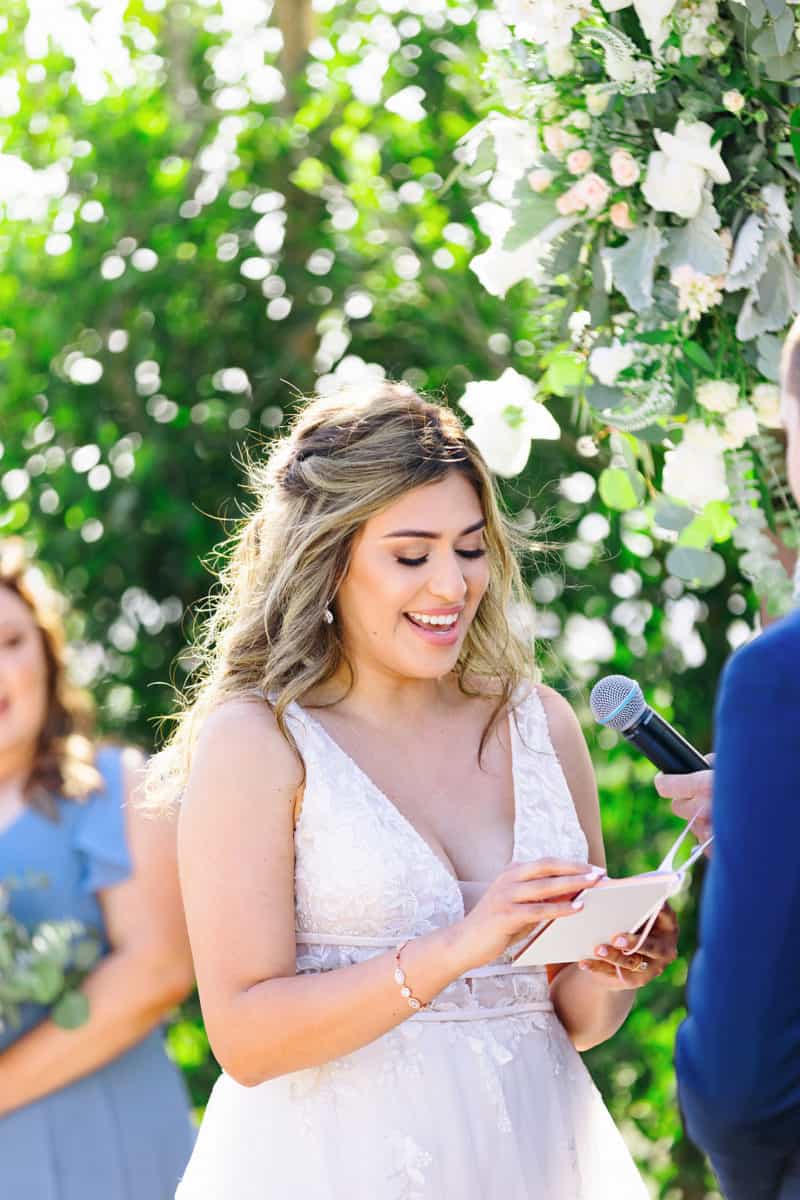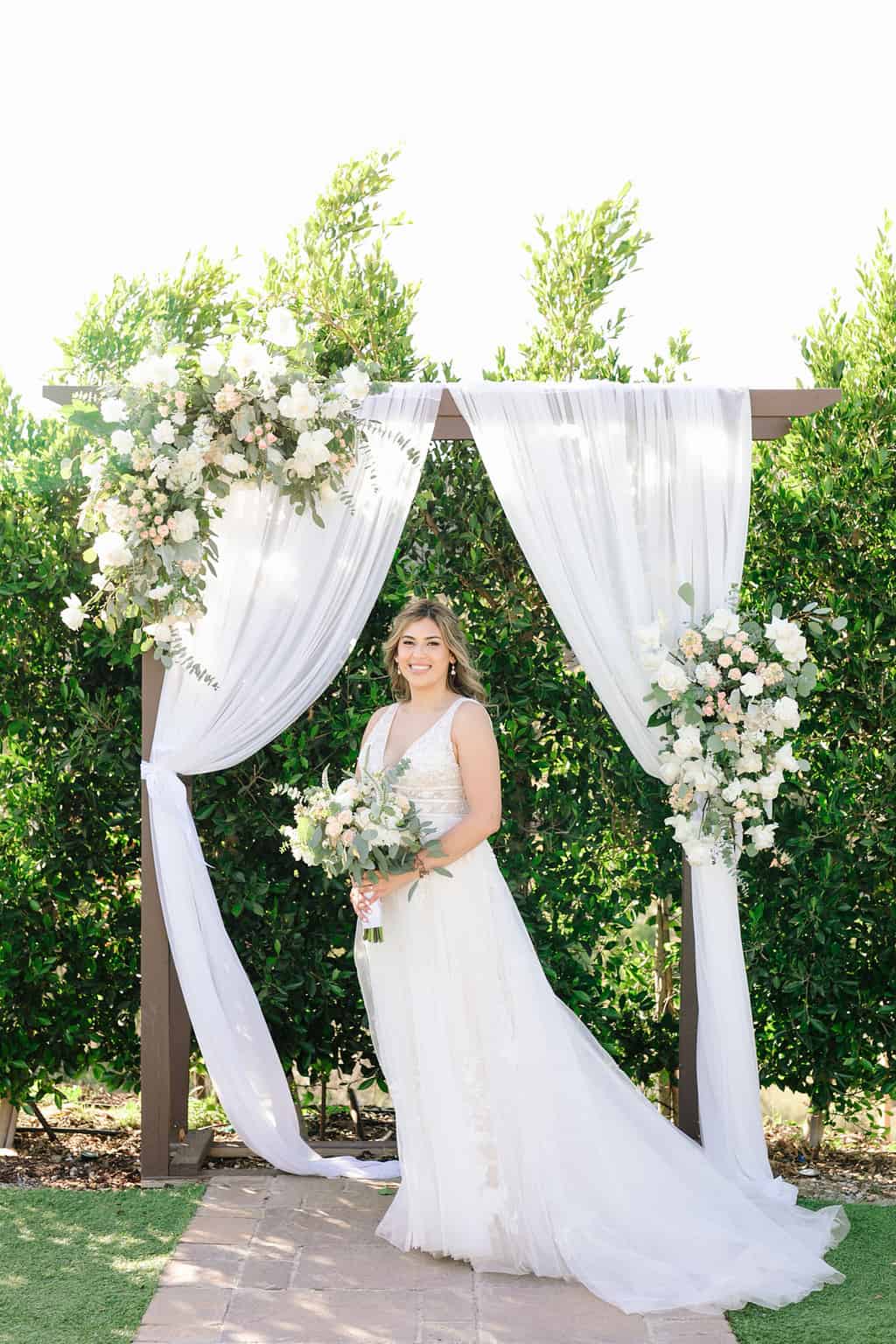 From The Bride
How did you both meet?
We've known each other since high school, but didn't begin dating until we were both in college! Even though we went to separate schools, we made the long-distance relationship work throughout, which made our relationship stronger from then on.
What was your favorite part of the wedding?
Our favorite thing about the wedding was legitimately the entire day! Elizabeth and Tim really captured every detail of our wedding so perfectly. Our pictures and video really tell the story of our special day. Although we had wished all of our family and friends could have been present to celebrate, we enjoyed having the opportunity to have a smaller guest count and be able to celebrate it together with those who could attend. It was so much fun to look back at wedding pictures and see that everyone was on the dance floor and had smiles on their faces. The Margarita Truck was also one of our favorite parts of the wedding. It was the perfect backdrop for pictures and was a great way to showcase our love for margaritas. We truly felt the love in the air and couldn't have asked for a better day.
Why did you pick your wedding dress? Did you have to try a lot on or was it the first one?
Going dress shopping I had no particular style in mind other than it needed to be "flowy" and comfortable. I never knew how many styles existed until I went dress shopping. I only went to one boutique and tried on about five dresses before I found the one. I gave myself one week after initially trying it on before returning and recognizing that this was the perfect dress for my wedding day. I really enjoyed the style and how comfortable it was, especially since I love to dance! It was the perfect dress to dance the night away.
What made you pick the colors for your wedding?
When asked about wedding colors, I never really knew how to answer this question. We always knew that Joseph looked good in navy suits, so we wanted him and the groomsman to be in navy. When trying to find the bridesmaids dresses, I knew I wanted something in the shade of blue, and we thankfully found the color 'slate blue', which matched really well with the guys. I never really had a color palette to provide my coordinator and florist. I just let them know that my dress was ivory and had some soft blush undertones. They were able to take that vision and turn it into a reality.
What made you pick the ceremony/reception location?
Where do we start….we were originally scheduled to get married at the Event Center in Agoura Hills. We had fallen in love with that venue and had hoped to get married there in June 2020. Once the pandemic hit, we had to postpone our original wedding date and reschedule it for June 2021. At the start of 2021 with COVID still in effect, we decided to cancel the big wedding at the Event Center and downsize completely. We made the decision to cancel ALL of our plans for the June wedding. At some point, we even considered eloping and saving the big wedding for later… then fast forward to one afternoon in January. I was on Instagram and noticed that the Maggie Sottero (wedding dress designer) account had re-shared a styled shoot at Las Mariposas Estate in Escondido, California. I looked at it and saw the website and instantly loved the location. I asked Joseph if he would be interested in touring the facility and we signed up for a tour that weekend and about a week later we were working on booking the venue and finalizing our third wedding date! It was literally meant to be. Las Mariposas Estate was perfect for our intimate wedding with our close family and friends. It was perfect that it was all outside and photographed so well! Joseph and I both talk about how thankful we were to have a second chance at planning our wedding because it turned out to be the best day ever!
What kind of style were you going for your wedding?
We didn't really have a style but I would say I wanted to be simple but still elegant. My mom always taught me that less is more sometimes and she was right. I realized that I didn't want huge decorations, signs, or centerpieces. I am forever thankful for Shannon from Citrus City Events, she literally was able to provide me with some ideas for my simple table and decor setup. She literally took my vision and made it a reality. She was the design and coordinator mastermind. Everything turned out better than I could have imagined.
Anything else you want to add about your wedding?
Our wedding was truly perfect and we would like to thank all of our vendors. They worked so hard behind the scenes to make sure everything went smoothly. We were so lucky to have such an amazing team. Another fun fact was having our wedding on a Friday allowed for us to continue celebrating the whole weekend with friends and family who were in town for the weekend.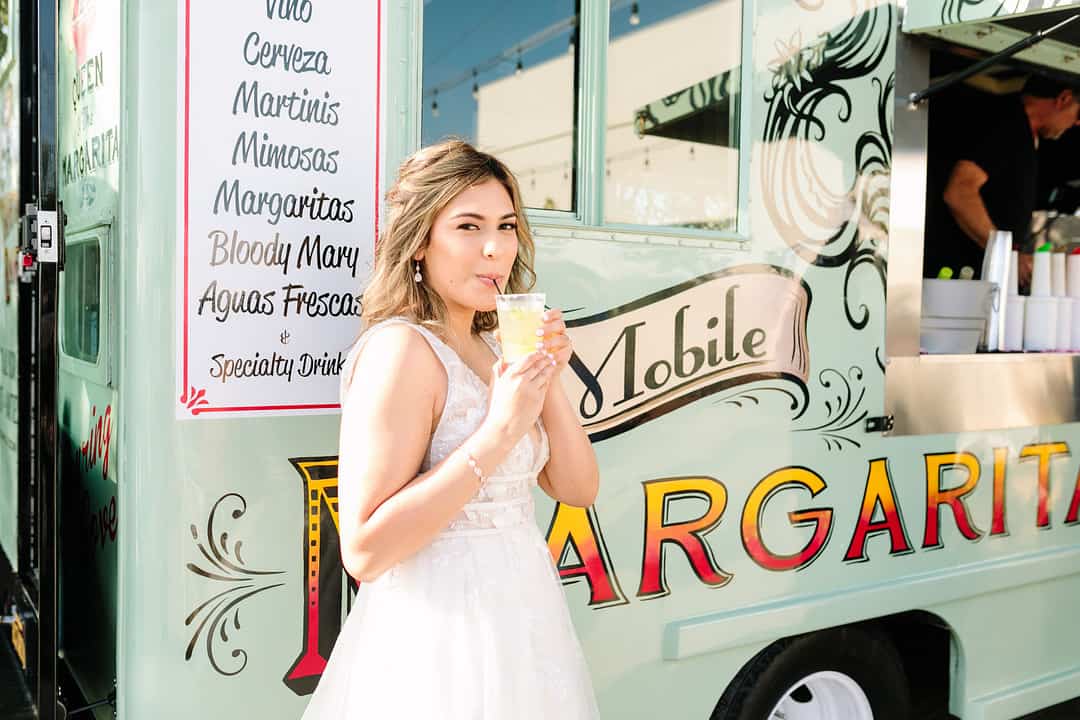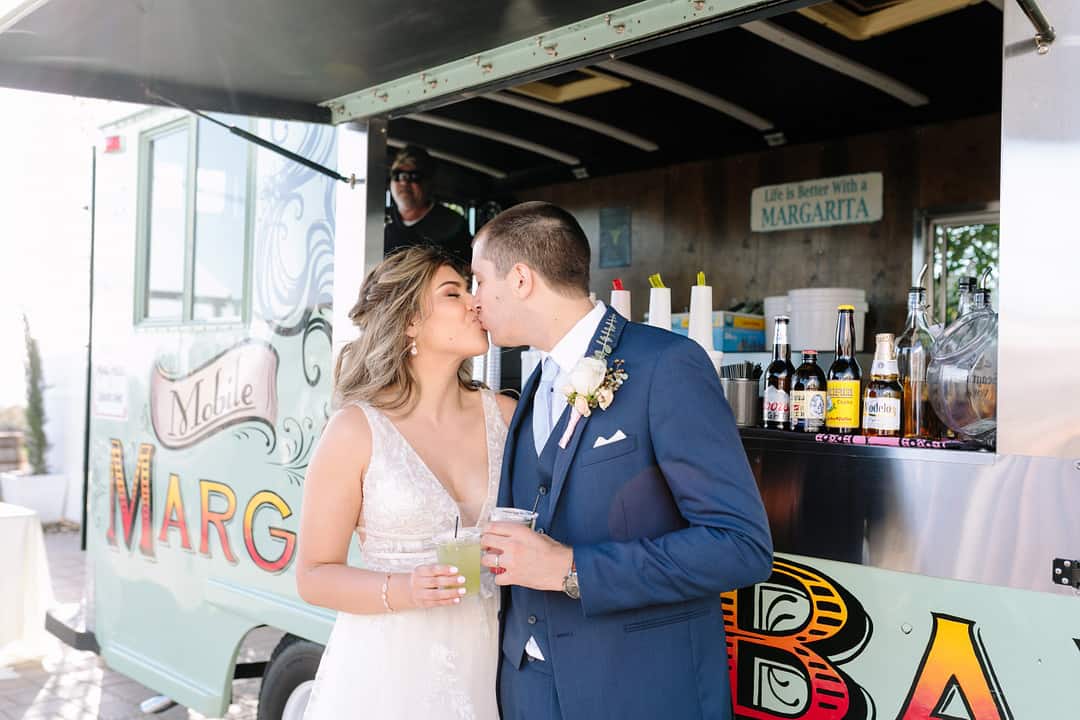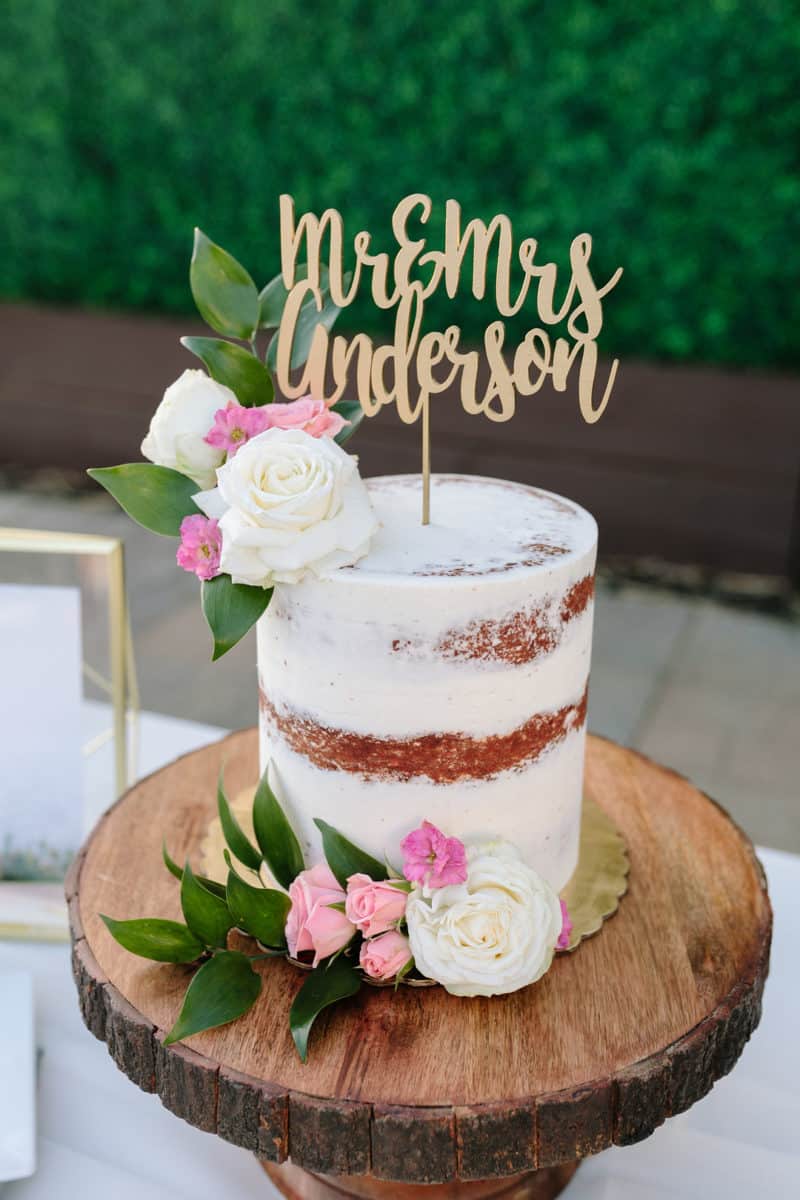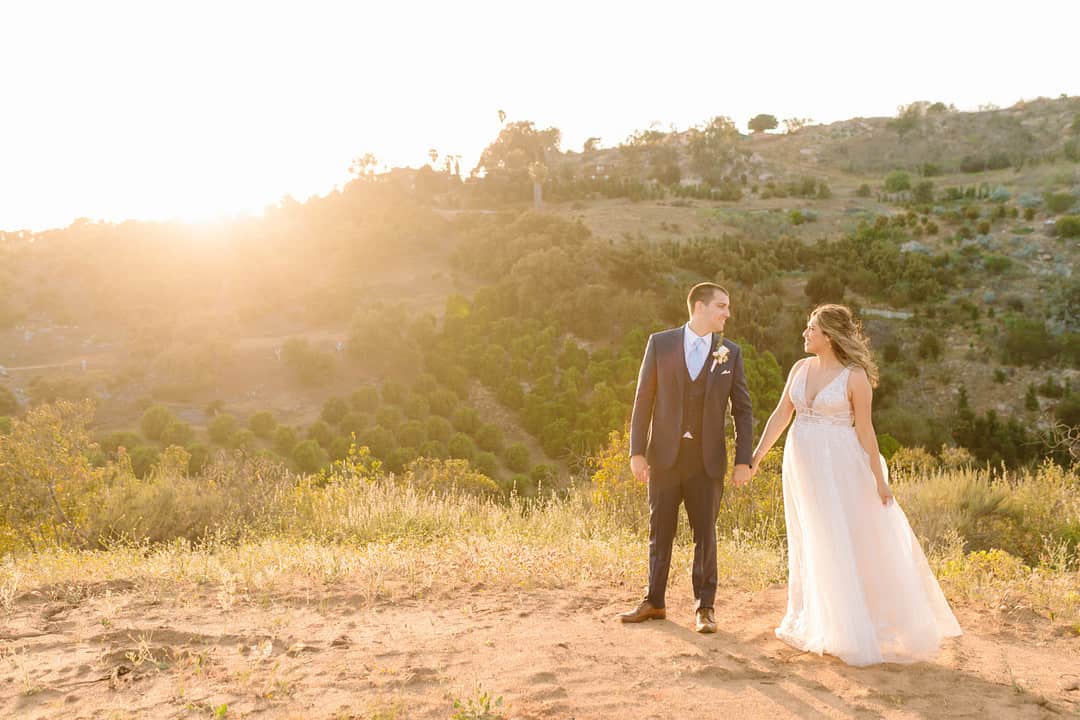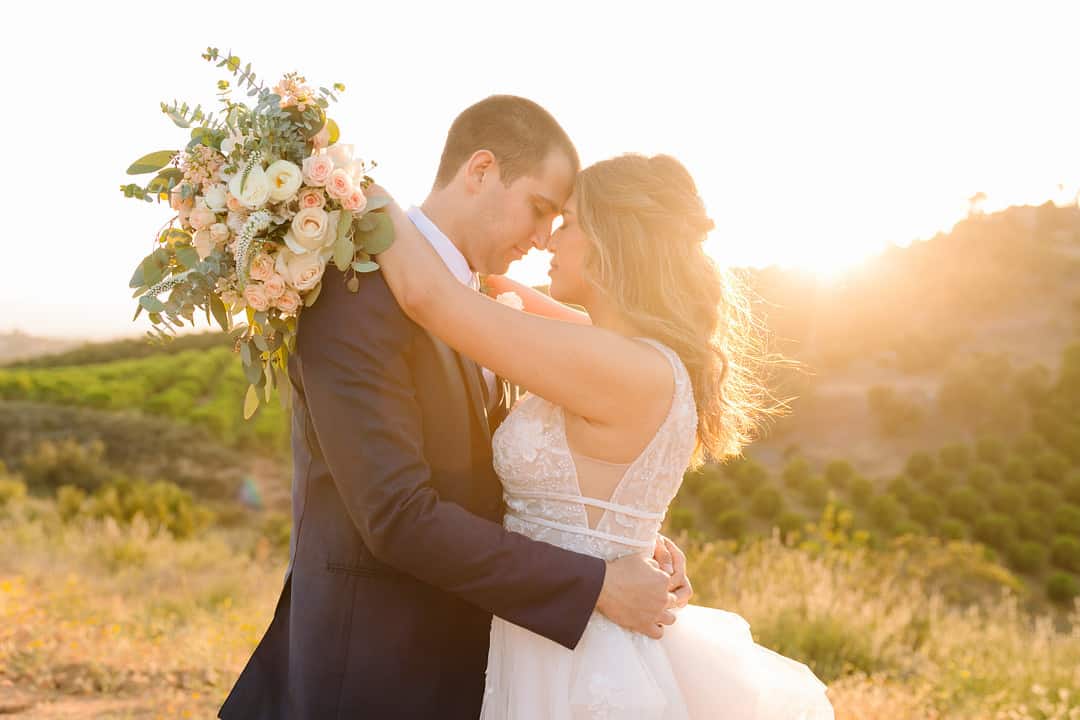 Vendors
Jewelry: Grace and Hudson
Bridesmaid Dresses: Cruz Bridal
Specialty Foods: Rasta Rita Margarita Truck
Beauty: Styled by Shelby Nicole
Beauty: Donna Soto Beauty
Dress Designer:Maggie Sottero
Caterer: James Madison Catering
Linens and Coverings: Creative Coverings
Floral Designer: Breeze Events San Diego
Event Designer: Citrus City Events
Cake Designer: Tara Heather Cake Design
Event Venue: Las Mariposas Estate
Cinema and Video: TSI Productions
Photographer: Elizabeth Burgi Photography