While most brides prefer to get married underneath a spring or summer sun, some couples choose to tie the knot in autumn or winter. Each season brings its own level of magic, as well as their own color scheme. While fall's palette may strike you as obvious (think reds, oranges, yellows and chocolate), winter can be a bit more of a challenge, though no less wondrous.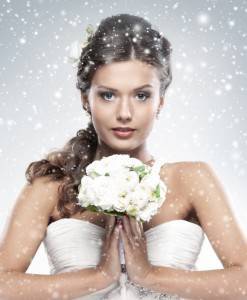 While fall and spring are seasons of subtle, soft colors, summer and winter are all about the boldly contrasting hues, making the colder months perfect for a modern aesthetic. One of the most romantic and powerful accent pigments you can incorporate is red. It will bring warmth, fire and passion to an otherwise "cool" color scheme; because this hue is such an attention grabber, use it to guide the eye to the focal points you think are the most important, whether it is the font of the invitation, the flowers in your hand or the cake. Keep in mind that red is flattering tone for a wide range of skin tones, and also invigorates appetite and lust. Because of the emotion it naturally evokes, this makes it the ideal accent color for the popular and modern combination of black-and-white that, by itself, may seem devoid of excitement.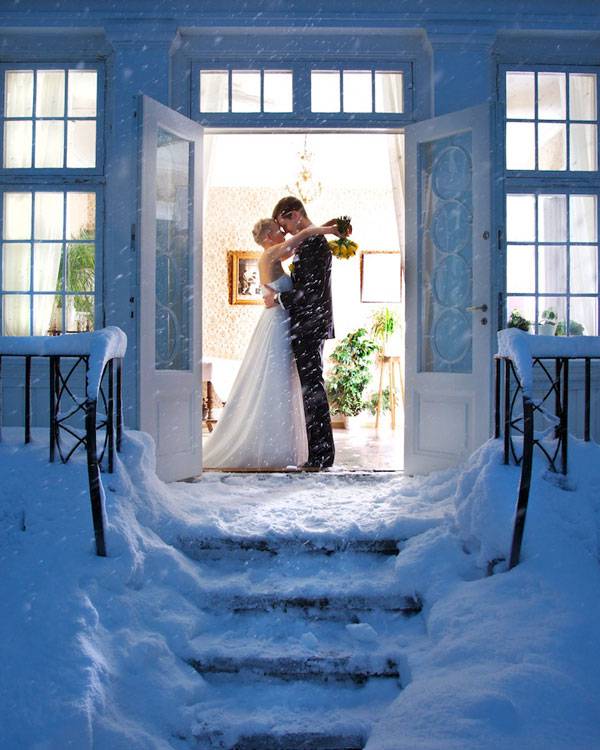 Blue, the coldest of all the options on the color wheel, is perhaps the obvious choice for a winter wedding. One of the most popular wedding colors in general, it has a regal air that creates a calm, assuring atmosphere. However, be careful with this particular option; too much blue can actually have a depressing effect and make the overall energy flat. Therefore, consider either featuring it with lighter colors like white, beige or pink, or featuring a lighter tint. Another wintery trend, metallic, will also add dynamism to the wedding. Brides with fair features will look especially dazzling and wintery when sporting this color paired with silver, as seen with the Sleeping Turquoise collection found at evine.
Brown is one color that can be combined with numerous other colors without clashing. Combine it with ivory for a classic look, while brown and pink has a more modern appeal. Brown can also evoke the feeling of nature and if paired with dark green gives any wedding a crisper look that hints at rejuvenation in an otherwise snow-covered time. The options with brown are numerous and can work well for both formal and casual wedding venues.
This post would be incomplete without mentioning white, the most wintery color of them all. It can be combined with any color for a variety of effects; pair it with one of the above hues for a dramatically contemporary and chic effect; for vintage charm, use off-whites and combine it with cooler tints of pink, lavender, greens and blues. You can also incorporate white's darer cousin gray for a less contrasting visual. This shading automatically evokes class and timelessness, and has the ability to mute otherwise overly bold colors.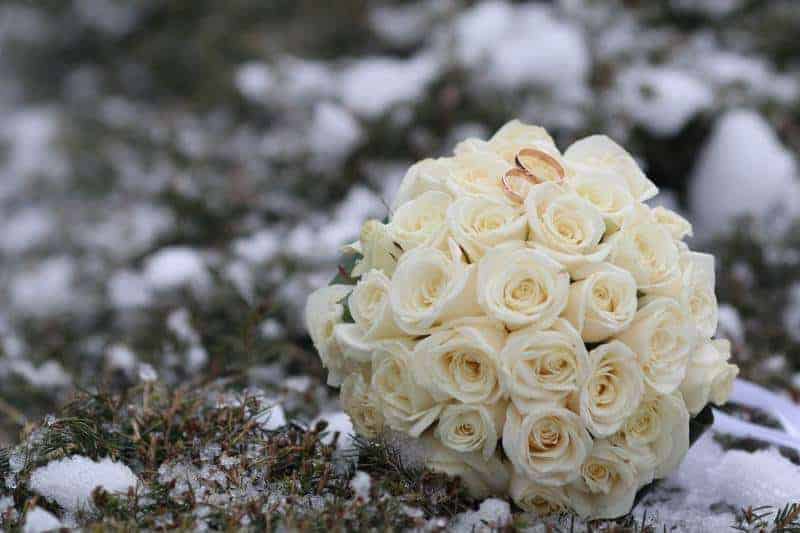 Plum and Forest Green are two colors that are made by combining cool blue with warmer hues (red and yellow respectively). The result is that darker shades will provide a touch of whimsicalness while harmonizing with the season's sophistication and formality. Another trend that belongs in any winter wedding is metallic silver and gold. The shimmer effect can brighten up any humdrum color scheme; silver will suggest the notion of snowflakes and icicles; and gold will create a lovely contrast to the season, adding glittering warmth while maintaining the impression of royalty.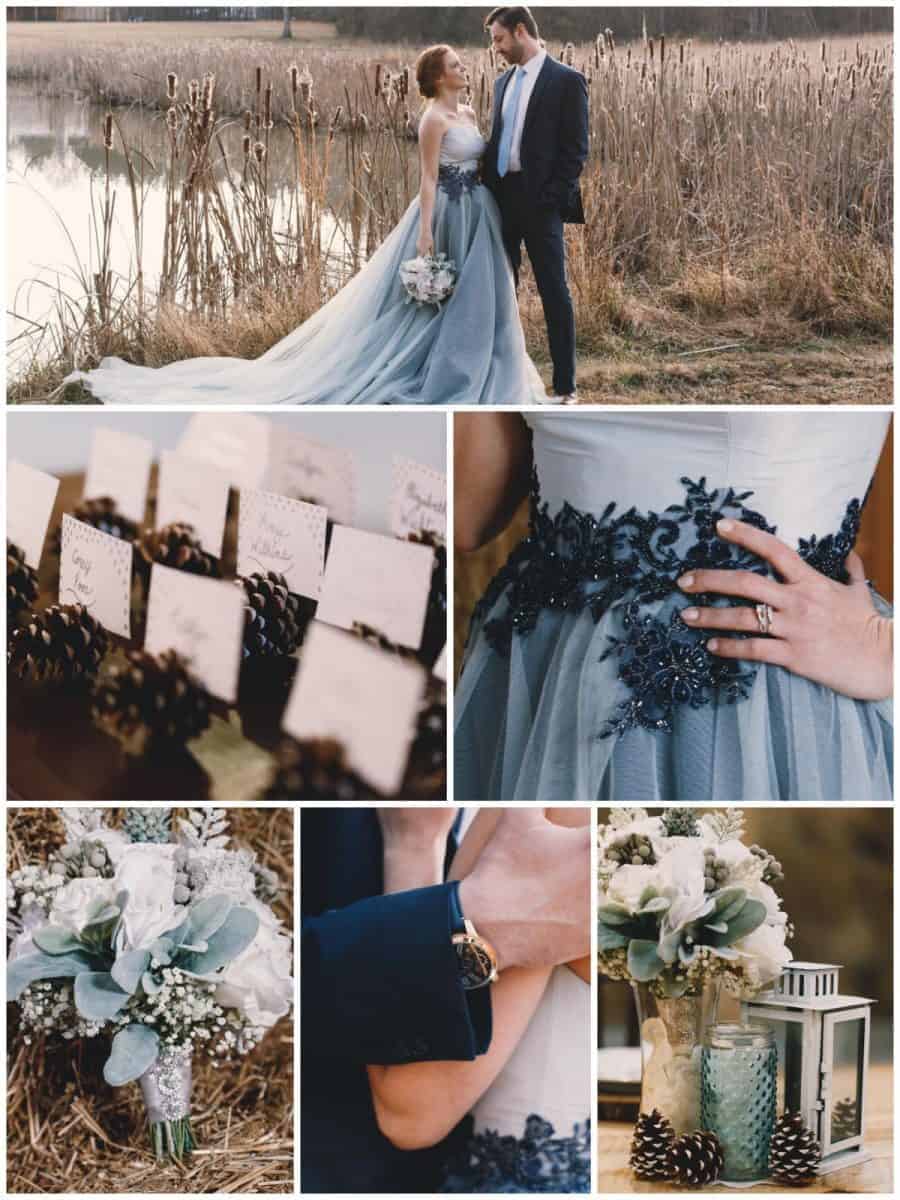 Another thing you can include in your dream winter wedding are  pinecones. It'll be a great piece to incorporate into your centerpieces and it can also serve as a place card holder!