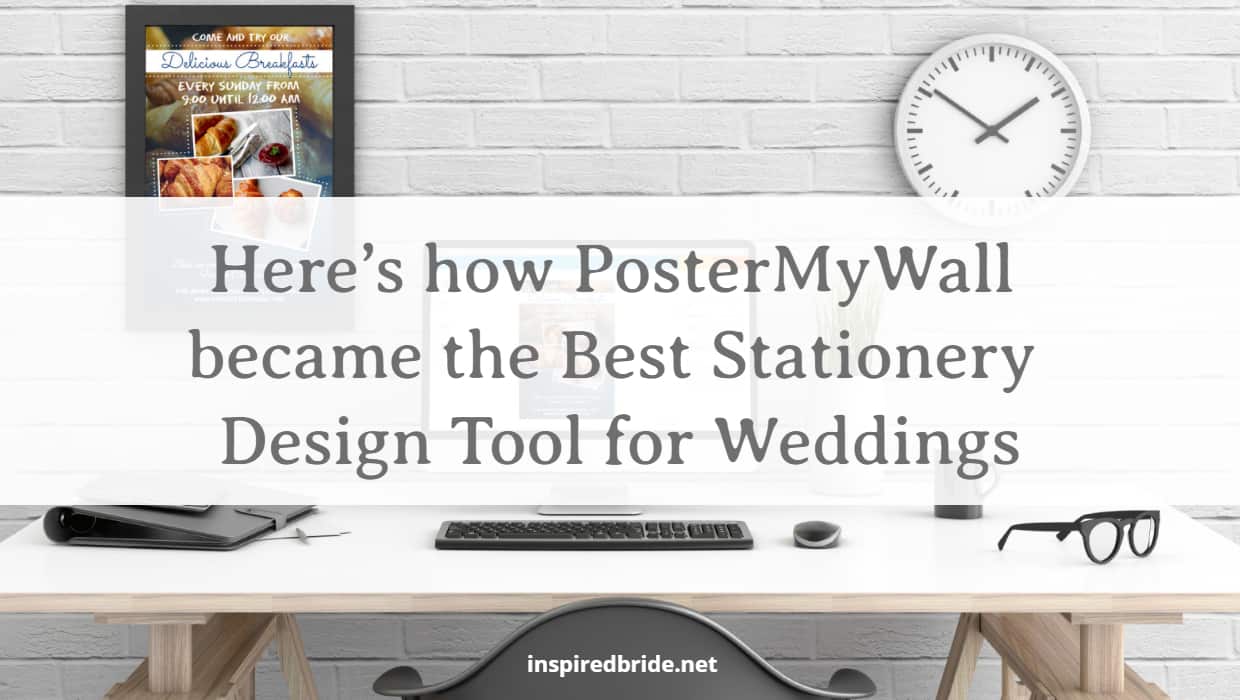 Your stationery basically sets the tone and theme of your wedding, giving your guests a glimpse of what to expect on your big day. There are a lot of other reasons why wedding stationeries become vital in every successful wedding but there's still a lot to consider. A lot of couples discount themselves from the hassle of creating their own stationery and hire professionals but for those soon-to-be grooms and brides who are looking for simpler ways to bend around their stationery needs. Here's how PosterMyWall is becoming on of the best and easiest stationery design tool for Weddings.
Ahh, the classic first question that people ask. How does PosterMyWall work? PosterMyWall is a powerful online design tool that allows you to create amazing posters, videos, and graphics for all your needs. They offer tons of templates that you can download for free! It is so easy to use that anyone (even without editing skills) can use. With featured templates from creative professionals that you can easily customize, PosterMyWall makes it easy for anyone to create designs for banners, bulk flyers, postcards, poster prints, frames and mounts, and double-sided prints. Print all your wedding stationery needs just the way you want them with PosterMyWall and enjoy high-resolution downloads. Check out PosterMyWall now and start making your wedding stationery designs for free!
Why this is one of the easiest stationery design tool for weddings
In a time where the internet is godsend and everyone is connected through social media, your wedding won't truly be successful if it's not posted online. Come on, everyone loves an inspiring wedding, right? And since we want to help you with your wedding planning journey, here's how PosterMyWall solved 5 of the most common wedding stationery drawbacks. So read up because, trust me, this will surely be worth it!
1) Requires No Editing Skills!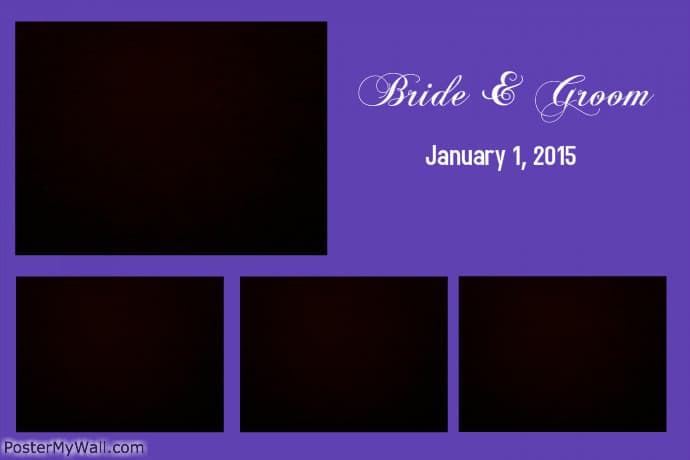 A lot of couples that are still considering making their own stationery designs are halted by the design tool that they make. PosterMyWall is a super easy design tool that offers a ton of customization to fit your stationery needs. You can easily create expert-level designs with novice level editing skills.
2) No Creativity? No Problem!
To be honest, stationery designs must be creative. The artistry of choosing every bit of detail for your print and digital designs requires a bit of creativity but with PosterMyWall, anyone can easily create amazing designs- even those who are not too confident with their artistic side can do wonders with this design tool. With tons of templates to choose from, this design tool allows you to fully customize your designs for all your stationery needs.
3) Creating your own Stationery Design in minutes
With PosterMyWall, you can create amazing designs in just minutes! With a ton of templates to choose from, customizing your wedding posters, save the date cards and invites is so easy that you'll have it ready in no time!
4) Personalize your Social Media Posts!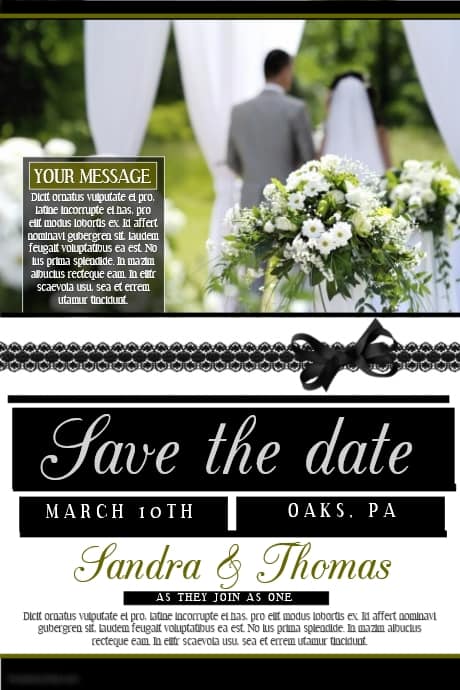 In a time where everyone and everything is on social media, digital cards for weddings are becoming more and more popular. Despite the significant value of print cards, digital cards are now taking a huge impact on promotions especially in social media posts. With PosterMyWall, you can do both print and digital cards without the hassle of choosing different design tools. Create your very own personalized social media posts for your wedding with PosterMyWall now!
5) Making your own Wedding Stationery Design cost too much!
While the easy answer to this would be to choose the cheaper choice, there are also other things you have to take into consideration. PosterMyWall offers not only top-notch design options and tons but offers deals that are super affordable. Not to mention that creating your very own project in this design tool is absolutely free! Yes, you can download your designs for free!
Whether you are still planning your wedding stationery designs or just looking for a great design tool for your print and digital needs, PosterMyWall is an amazing website that will help you realize all your editing needs. You can check out their website here. (Ahem, you're welcome!)