Are you ready to learn all about the items that you didn't know you needed, but definitely do? It is so awesome that you are here, because you are about to learn all about the practical, essential items that you should to your shopping list in order to have the flawless, stand-out wedding of your dreams.
22 Wedding Items You Didn't Even Know You Needed
These items aren't just extras… they are essentials.
Heel protectors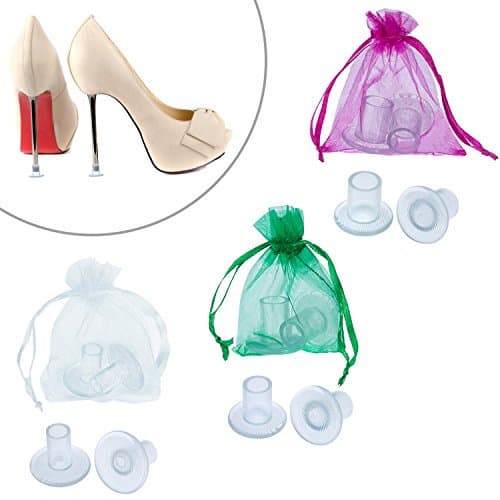 Having an outdoor wedding? Heel protectors are crucial! Instead of sinking into the grass in your heels, float effortlessly on top with these nifty plastic add-ons. Buy enough for your bridesmaids as well!
Team Bride Tattoos
Treat your team to Team Bride tattoos and show off your fun side. Be sure to get some fun pictures with all of the tattoos displayed! Weddings are a time of creating memories, and the more special little details you remember, like this, the better your memory collection will be. It's a drag to think of something fun that you wished you had done, after the day is over. That's why we made this list!
Petticoat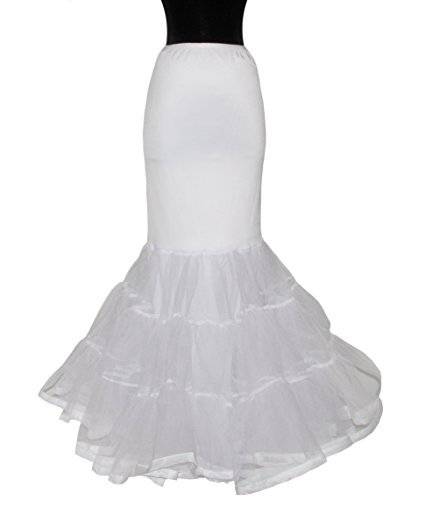 Though petticoats aren't usually on our minds, you will most likely need one on your wedding day! Instead of leaving your dress flat and lifeless, give it form with this handy dandy under layer. Find a petticoat in the right shape and length for your particular dress.
Wedding Dress Preservation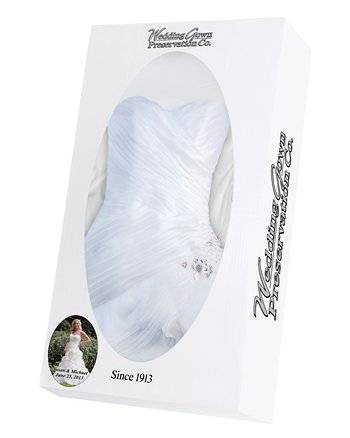 You spent a lot of money on that dress. Wouldn't it be awesome to be able to show it or maybe even share it with your children or grandchildren one day. This is exactly why you'll want to consider ways to preserve wedding dress. The cost is very reasonable considering the cost of the dress as well as the sentimental value of sharing your dress with someone special.
Petticoat For Your Flower Girl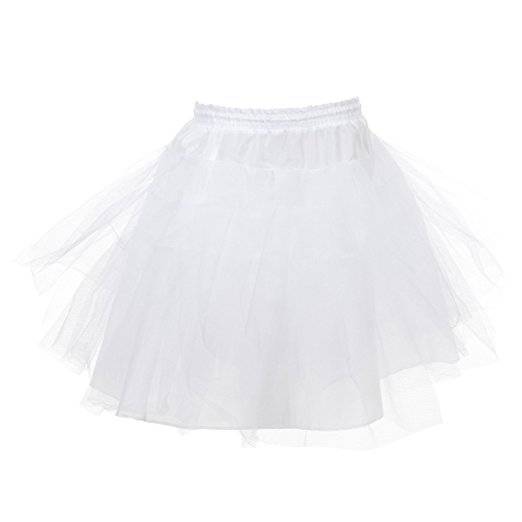 Is your flower girl going to be wearing a full skirt? Don't forget about getting a petticoat for her as well! Petticoats do come in kid's sizes, and your flower girl will be so happy that you thought of her.
Pretty Umbrella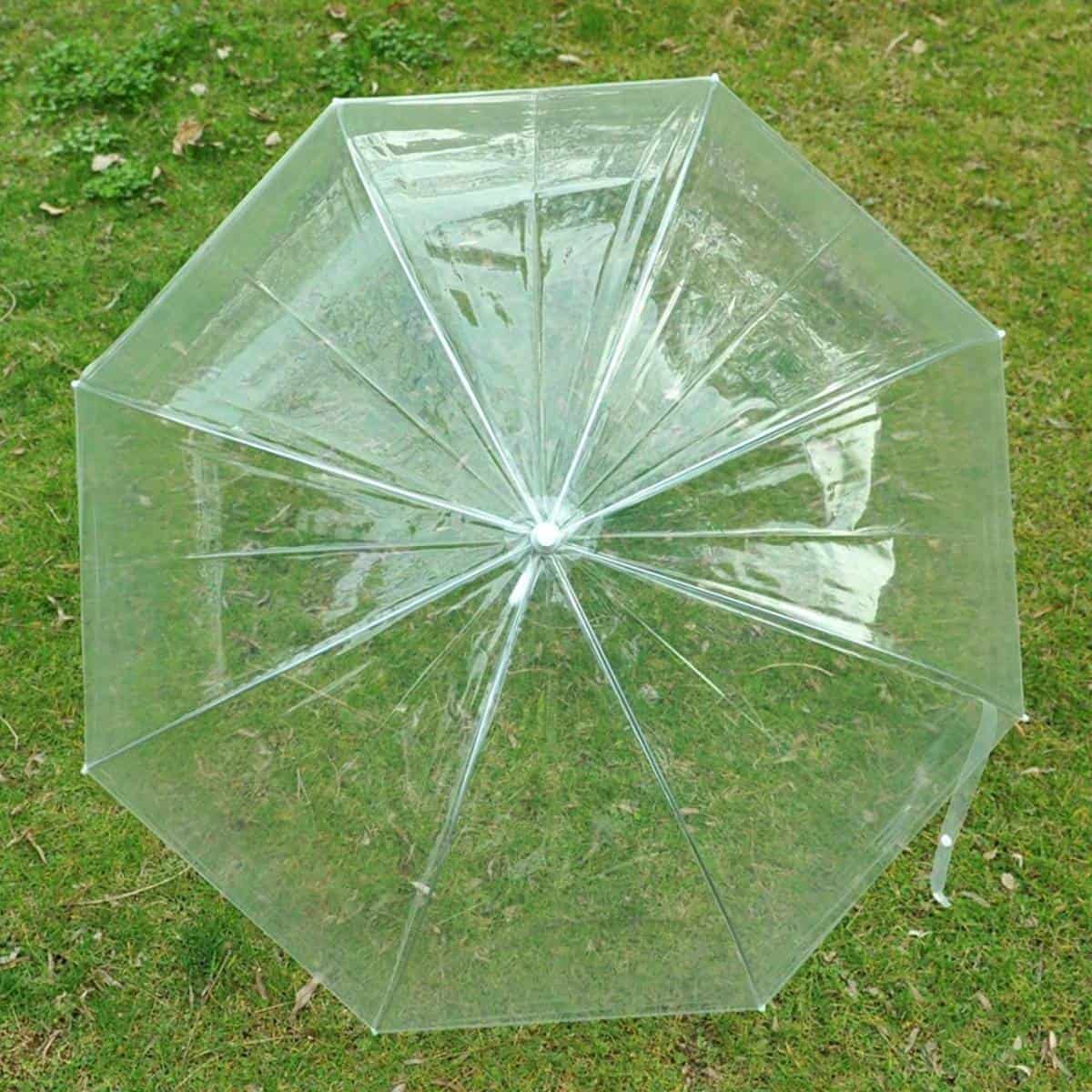 Whether you are having an outdoor wedding or not, it is a good idea to have an umbrella on hand for your big day. You'll likely be moving from a car to a building at some point, right? What will you do if it is pouring out? Instead of digging an umbrella out from the back of your coat-closet, plan ahead by buying an umbrella that you will love having your picture taken with.
Mucielee Petticoat Underskirt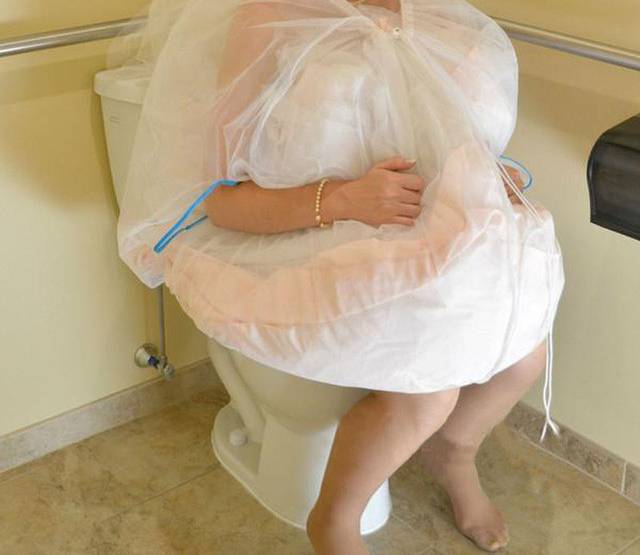 This contraption is a lifesaver when it comes time to use the loo (which, of course, is inevitable!). If you forget to purchase an under skirt buddy to help you with toilet time, you'll be stuck asking your bridesmaids for help or trying to manage on your own, which is no fun. Be the wises bride on the block by adding this item to your shopping list.
Customized Dressing Gown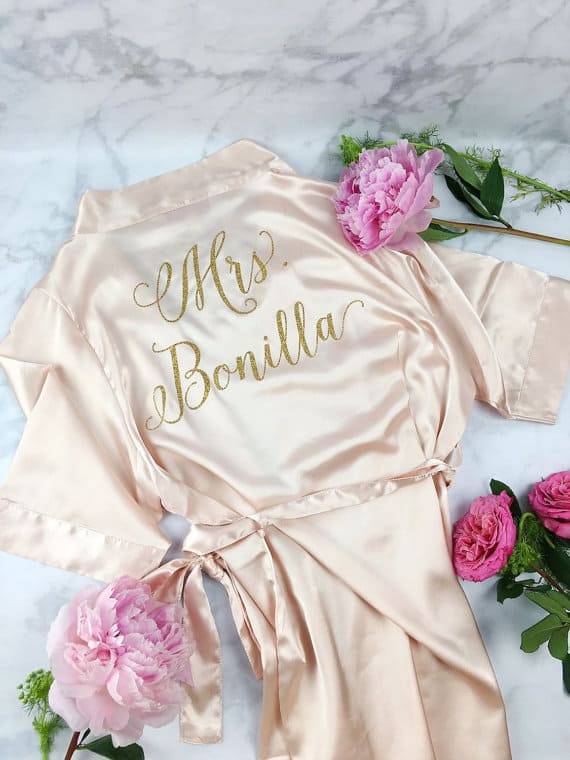 On the morning of your wedding, you are going to feel like a celebrity. Get your hair and makeup done in style in a customized dressing gown. Order your pretty robe with your future last name, or some other inspiring text written on the back in gold, sparkling letters. A dressing gown is a must for the key hours leading up to your 'I do's'.
Bridesmaid Bag
You know that you have to take care of your ladies in waiting, but did you know that you can get them special bags like this one? Make your bridesmaids feel so loved by packing this customized bag with pre-wedding goodies like mini campaign bottles, dressing gown items, lovely scents, and surprise necklaces. Or, you could make these little bags into emergency kits, with makeup remover pads, bobby pins, Tylenol, band aids, and tissues.
Acid Free Wedding Gown Storage Box
How are you going to store your wedding dress? You may not have considered it, but storing your dress properly will keep it in top shape for years to come. You never know, one day a daughter, niece, or granddaughter may want to wear it! The best way to store your dress is in a box made especially for the job. Acid free wedding dress boxes will prevent your dress from dis-coloring, and the box's nice exterior will look pretty in your closet.
Special Hankie
Tears will probably be shed at your wedding. We all get emotional! Be ready to pat your eyes dry with one of these lovely handkerchiefs, and catch the tears before they spoil your makeup. No runny mascara here! Not only is this super practical, but it is customized with your date, so will serve as a lasting reminder of your day.
Clutch That Goes With Your Dress
What will you pack your hankie into? Why, a clutch of course! You might think that you can get away with not having a purse for a few hours, but that is not the strategy to go with! There are essentials that you will be needing while you are socializing, getting pictures taken, and enjoying your day. Pack lipstick or lip gloss, a compact mirror, floss, a handkerchief, and emergency stain removers. You'll be ready for anything!
Mini Emergency Kit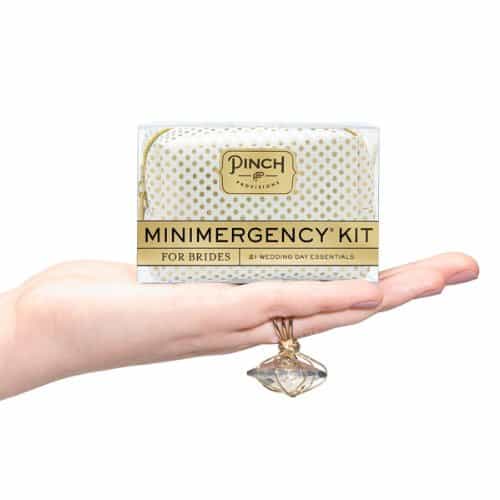 This little emergency kit packs a punch. It has 21 items inside, including the things you'd never think of like earring backs and a deodorant towelette. How awesome is that? In addition, it has Shemergency® tape inside, which alone makes the whole kit worth it. You'll be prepared to fix up hems, holes, or stop your straps from slipping as you boogie on the dance floor.
Steamer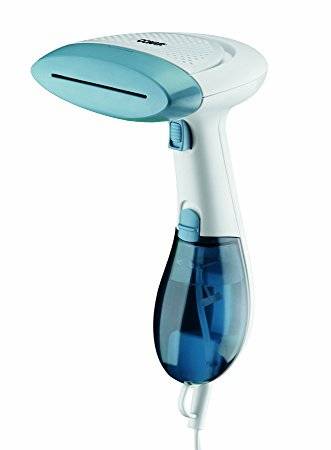 Be prepared to give garments a smooth finish with a portable steamer. No one wants creases and wrinkles on their wedding day. If you don't have one of these already, pick one up.
Getting Ready Straws
After you have your makeup done (or do your own), you won't want to be sipping from bottles or glasses. If you do want to have a drink, it is best to use a straw. Grab a few singles the next time you are at a gas station, or buy a pack so that you can share with your bridesmaids. You all deserve to be smudge and fade-proof!
Compact Mirror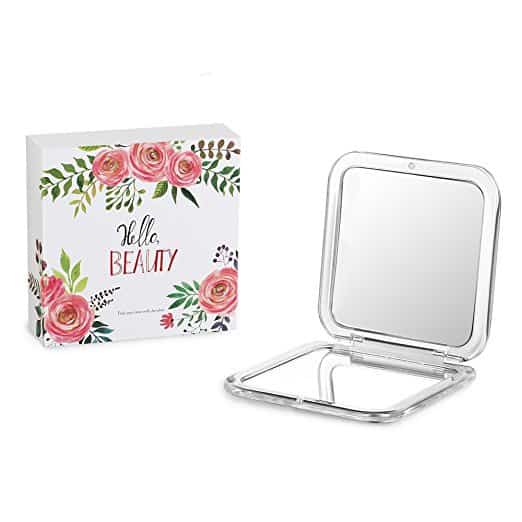 You might just have more pictures taken of you on your wedding day than any other single day in your life. Be prepared by packing a pretty compact mirror in your clutch. This way, you can do a quick check before sauntering into your photo shoots. An added bonus: You'll never have to play the "is there spinach in my teeth?" game.
A Shawl, Capelet  Or Bolero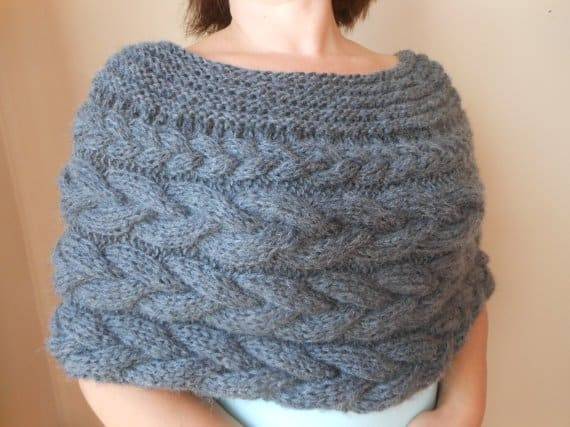 Do you think you'd just rather be a tad cold than cover up your beautiful dress? Yes, it is amazing to have photographs taken in your gorgeous gown, and show off those toned arms you've been working so hard on. But don't kid yourself by thinking that you won't want to get warm at some point. You don't have to wear a cozy cover-up for the whole event, but be sure to plan ahead and have one on hand for those few moments, or hours, when you want that extra layer.
Bridesmaid Robes
While you are sitting pretty in your satin bridal dressing gown, what will your bridesmaids be wearing? Bridesmaid gowns are a thoughtful treat to offer the women who are sharing your day. Some say this is optional, but really it's a must. You want your party to look wonderful, so give them the right equipment for getting ready.
Sweating For The Wedding Tank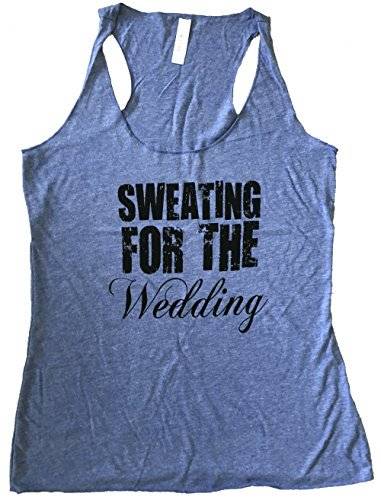 Inspire your workouts with a top that gives a shout out to your intentions. If you don't motivate yourself, who will? Pep yourself up with this Sweating For The Wedding Tank-top, and lift that kettle-ball in style.
Fold-able Ballet Flats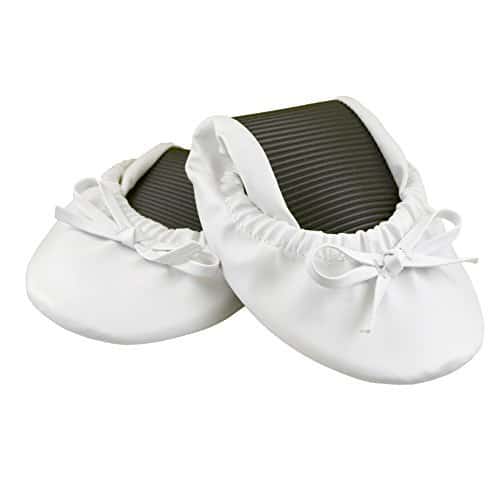 At the end of the night, you'll want to take off your heels. Carry these sweet little fold-able ballet flats in your clutch, and you will be able to swiftly transition into a stylish alternative. These flats even come with a little bag that you could put your retired heels into.
Silicone Wedding Ring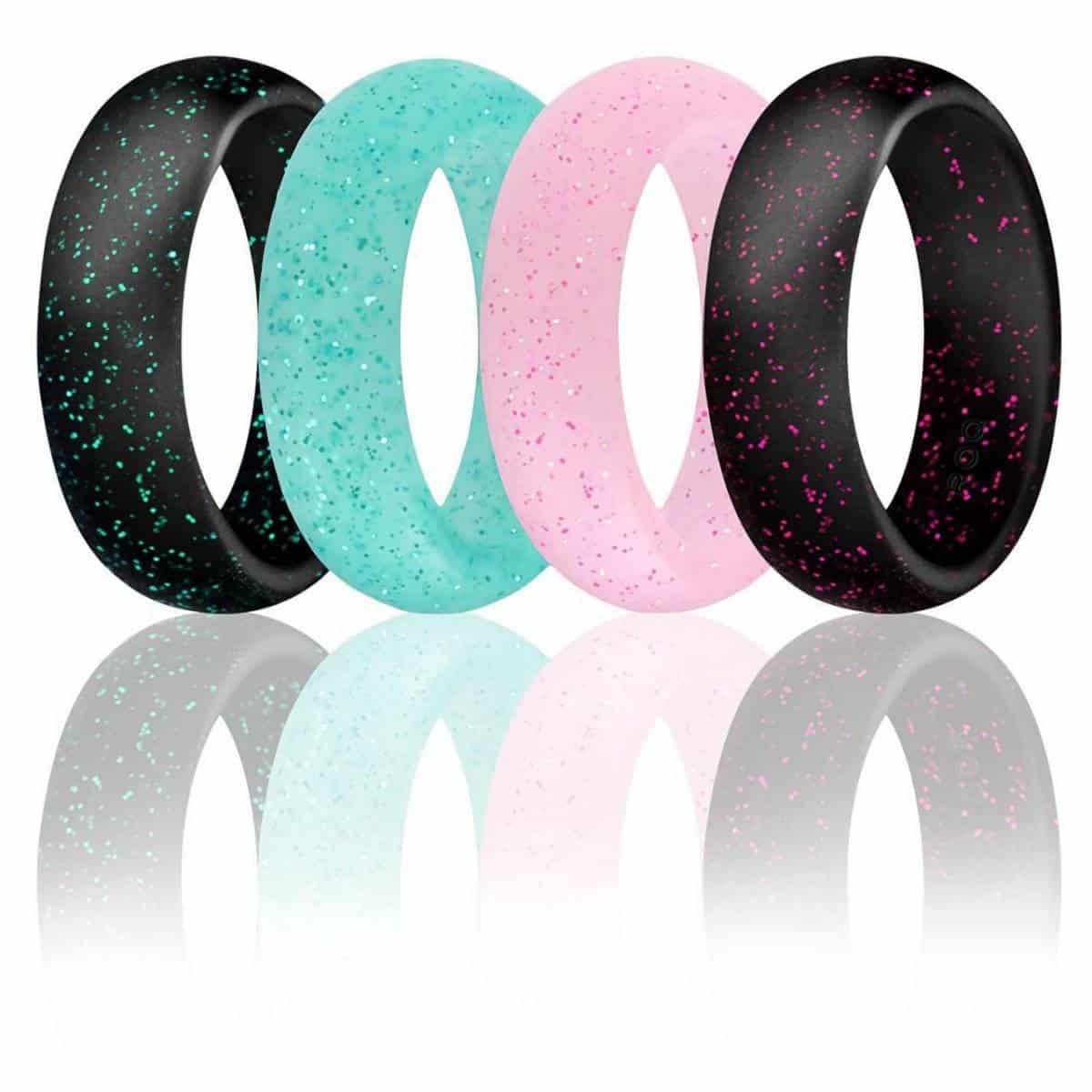 Silicone wedding bands are great for people who work with their hands, or who love to go to the gym. But don't wait to get your safety band; get it in advance so that you'll have a silicone stand-in to wear on your honeymoon. This will be much better for swimming in the surf, biking through vineyards, or doing whatever else you have planned!
Flower Girl Dressing Robes
Your flower girls are special too! Give them child sized dressing gowns, just like the big girls have, and make sure they don't feel forgotten. As your party is getting ready for the big event, the flower girls will need something to wear as they have their makeup and hair done.
A Special Scent
When you wear a new and purposeful scent on your wedding day, you will be able to remember the day whenever you smell that fragrance. Choose one you love, and then save it for that day only. You can wear it on anniversaries and special date nights in the future. This is one of those little things that often gets forgotten in the mix, but can be so sentimental and meaningful. Romance, by Ralph Lauren is a beautiful choice.
I hope this list showed you items that you didn't even know you needed! Add these awesome items to your shopping list, and you and your bridal party will arrive in style and sail through the event with grace and laughter. Which item on the list is the most important to you? Which one are you going buy? Please leave share below!