If you love the idea of having your guests sign something but you don't want a traditional guest book, this idea may work perfectly for you. It allows you to save all the signatures and memories from your guests, without the actual book. Here's what you'll need:
River Rocks (at least 1 for each guest)
Large Vase
Sharpie Markers (black or white, depending upon color of river rocks)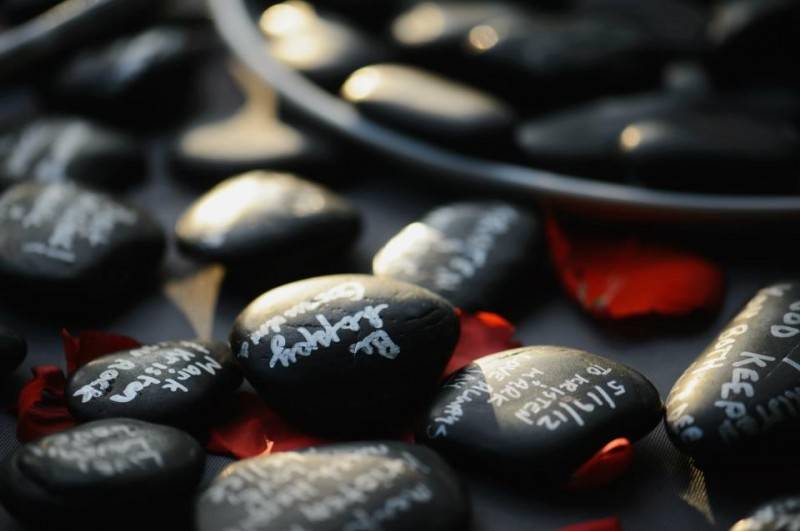 How it Works
At your reception, you can use one of two methods to make sure each guest signs a rock:
– Place a rock at each table setting, with a marker and a small paper explaining to your guests that they need to sign the rock for your "guest book."
– Spread out the rocks on a table, include the vase and markers, and leave a sign explaining to guests what to do.
After the Wedding
After the wedding, place the river rocks in one vase (or several, if needed). Add candles or whatever other decorative element you'd like. This is a fantastic way to have your "guest book" displayed in your home, and with a clear vase, you can see the beautiful messages your friends and family have left for you.