Snow falls softly outside, dancing on the breeze. Holiday lights glimmer, outlining festive homes. Families gather to bake cookies and watch their favorite holiday movies. There's something innately magical about the winter months — even after the holidays have come and gone. That pure white snow still remains, and so does the promise of building snowmen or making snow angels. Maybe that's why so many people choose to wed in the winter.
Perhaps you've noticed a trend toward winter weddings lately, and for good reason. Mother Nature provides the beautiful snowy backdrop, making photo ops plentiful, and this traditionally off-peak season caters to budget-conscious couples. Are you planning a winter wedding? Here are eight ways to save money without skimping on style.
1. Use Garlands and Lights Creatively
Holiday garlands and twinkling lights of all types abound during the winter months, and they're the perfect way to add a special and budget-friendly touch to your ceremony venue or guest tables. Whether you're marrying in December or after the holiday season, classic white lights or green garlands always make chic and simple embellishments.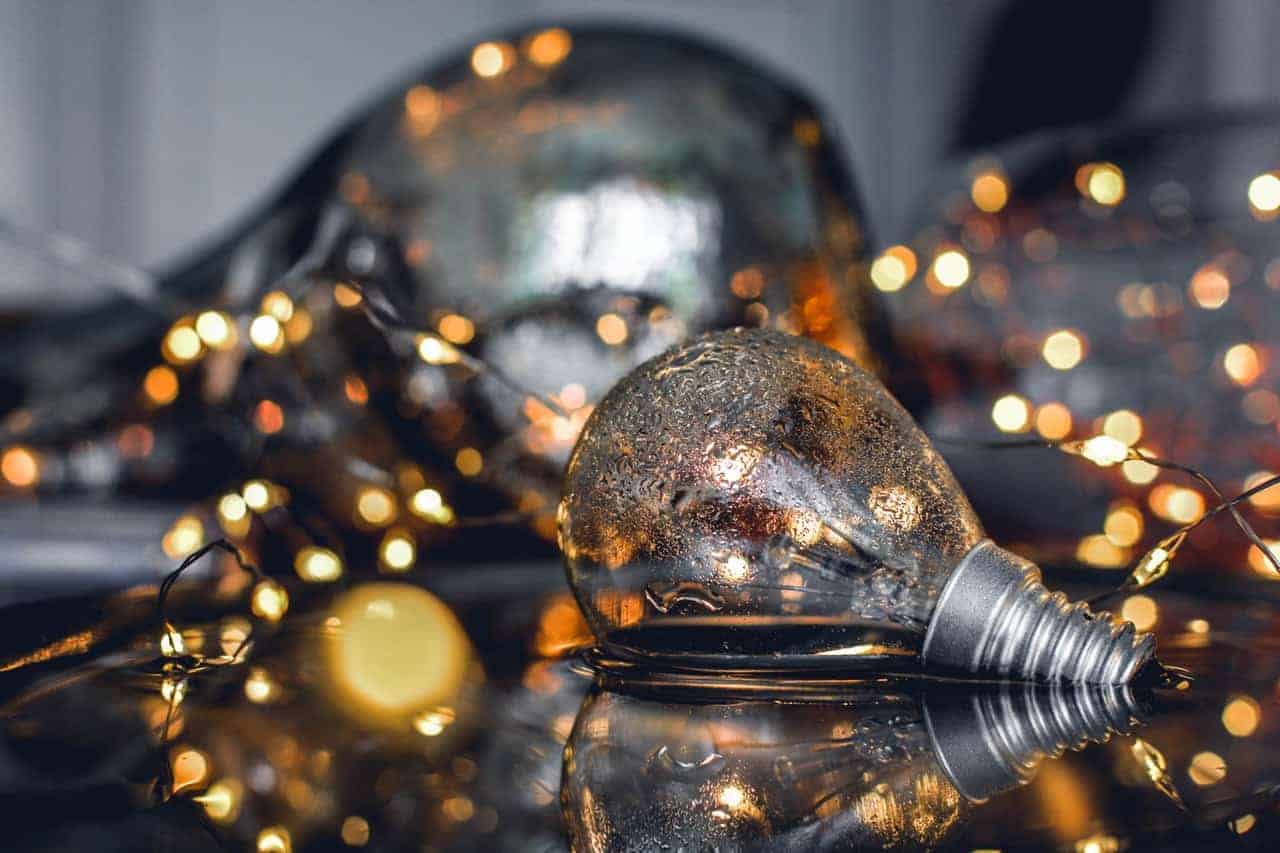 2. Re-purpose Favorite Ornaments
Did you grow up decorating your Christmas tree with handcrafted ornaments? Perhaps you collected ornaments from your travels as a family to adorn the tree? Make use of these ornaments as wedding decor. You can re-purpose them as centerpieces by stacking them inside hurricane vases, or scatter a few of your favorites across the table that holds the place cards. This will add a bright and festive touch to your day without adding any cost.
3. Capitalize on the Influx of Holiday Greenery
If you're getting married before Christmas, make the most of the season. Most Christmas tree farms have leftover tree trimmings and pine cones that they give away for free. You can transform these scraps into something beautiful. Use colorful ribbons to affix them to the ends of church pews or add them to your sweetheart table as simple and pretty pops of color.
4. Adorn a Holiday Tree with Photos
Regardless of the season in which you get married, all brides and grooms want to pay tribute to those they've lost before the big day. An elegant and simple way to do this during the holiday season? Transform small photo frames into ornaments — it's as simple as hot-gluing on a hook — and fill them with pictures of those dearly departed loved ones. Then hang them on a Christmas tree at the venue or place a small faux tree of your own in the reception hall.
5. Embrace the Soft Glow of Candlelight
Candlelight innately exudes romance, so it's a fitting addition for any wedding. Candles also won't break the budget, making them a great option for anyone who wants to keep costs low. Consider swapping out expensive centerpieces, such as flowers, for simple multi-tiered candle arrangements. Even if your venue doesn't allow open flames, you can easily find affordable battery-operated candles that look like the real thing.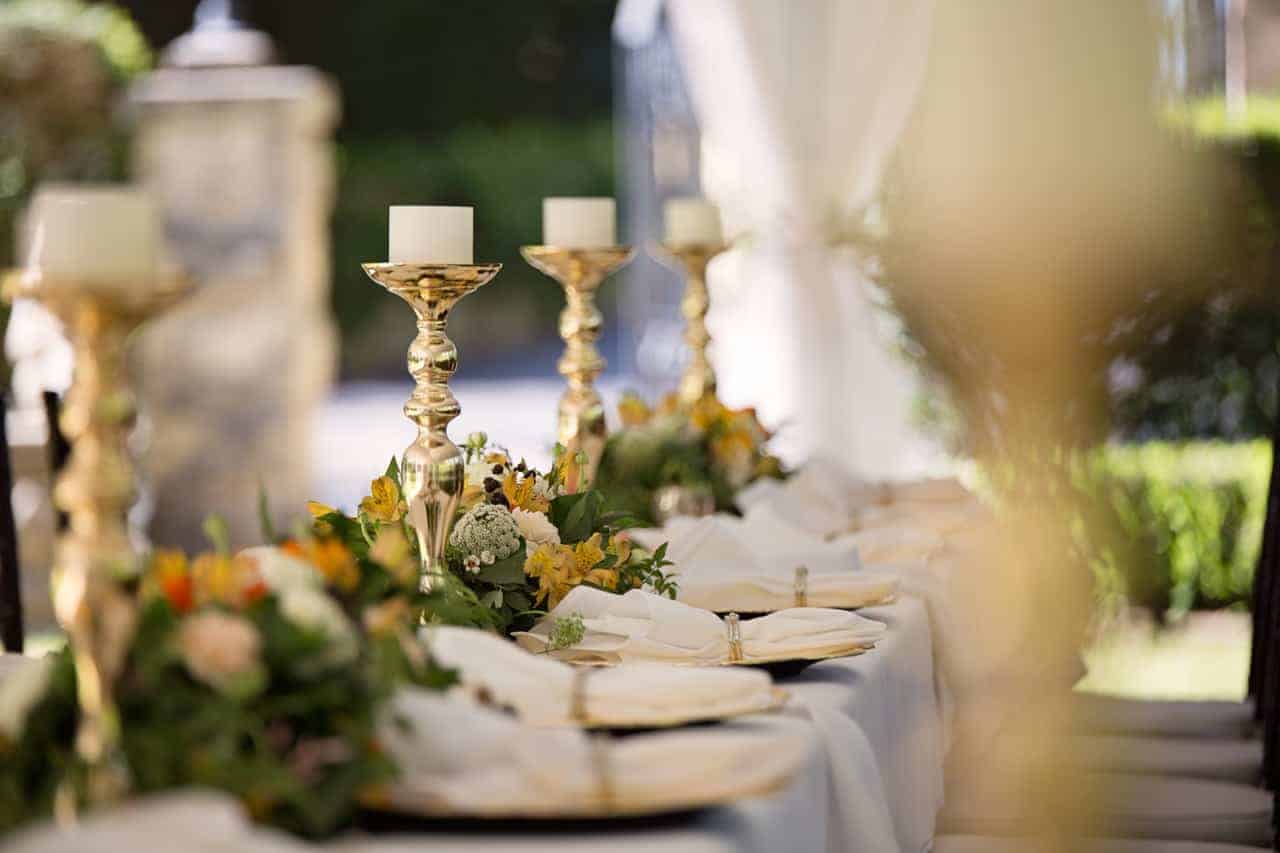 6. Embellish Chairs Creatively
Some venues require couples to pay for cloth chair covers, which adds an extra cost and doesn't make the seating any comfier for your guests. Instead, skip the cover and embellish chairs with a DIY alternative. Tie a single long green ribbon around the back of the chair or add another original piece of flair to your seats.
7. Add a Hot Beverage Bar
One surefire way to cut costs at your wedding is to shut down the open bar an hour early and instead serves hot beverages. Toward the end of the evening, debut a hot drink bar along with dessert. Include coffee, hot chocolate and tea with all the fun fixings you can think of, from classic creamer to marshmallows.
8. DIY a Holiday-Themed Cake Topper
Instead of paying for a lavish cake topper — which won't see any use after your big day — make your own using materials you already have on hand. If you're leaning into the holiday theme, one fun idea is to string a few mini ornaments along a piece of fishing wire between two silver or gold sticks. It creates the illusion that the ornaments are suspended in midair over your cake and presents the perfect photo op.
The stunning backdrop of a winter snow instantly boosts the aesthetic of even a simple wedding. If you add just a few of these budget-friendly ideas to your big day, you can create an experience that's as unique and beautiful as the love you're celebrating. Pick your favorite affordable additions and spruce up your winter wedding.
For more ideas check out BBJ Linen's article about romantic wedding decor.