Calligraphy inherits something romantic about long lines with loopy and curvy letters which stands out to be delicate, detailed and an emotional attachment if used in a wedding. You can use calligraphy for making a personal invitation that would be too effective for the once who receive invitation.
The best way to start is by writing your save-the-dates cards in calligraphy that will add a luxury and elegant feel to welcome your guests at your love union. But when it comes to ceremony programs, escort cards, place cards, menus, etc. there are many other lovely papers to showcase your beautiful calligraphy across. But the best thing about calligraphy is that it could be showcased on anything and not just papers. You could even switch papers with acrylic sheets, palm leafs or anything else that will add yo your decoration. You could even match it with your wedding theme and add some stylish calligraphs.
There are a lot many creative ways to use calligraphy instead of just using them on papers or decorations. It is not at all compulsory for calligraphy to be handwritten.
The same level of attraction and attention can easily gathered laser cut calligraphy, calligraphy printed balloons, or even names over cakes written in calligraphy. In all the ways calligraphy will make a romantic effect.
In Fact, for all of you, we have listed 26 creative, unique and effective calligraphy ideas for your wedding. From seating charts to hand painted desserts, we have mentioned something for all sorts of wedding style. You will be amazed today because written words would have never been looked so good.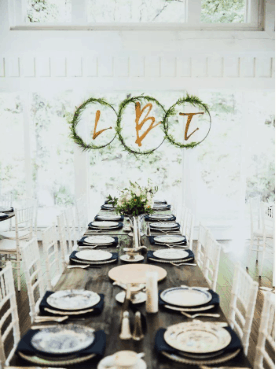 Want a ceiling centerpiece, a copper Monogram surrounded with wreath of greenery would be the best you could think.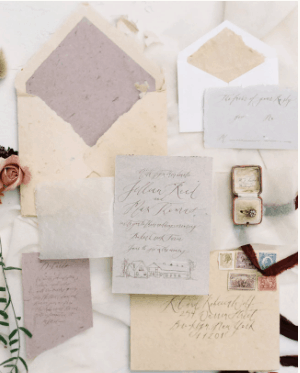 Printed letters could be good but not as good as paper invitations with gorgeous calligraphy that will surely be elegant, romantic and effective.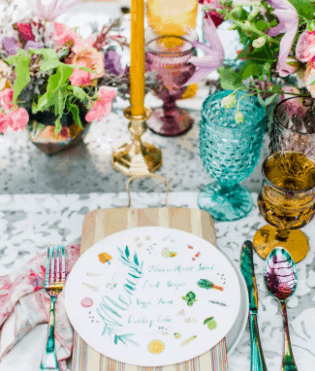 A menu customized with colorful glasswares, mini drawings, watermarks, water color calligraphy and all this with iridescent effect would stand out to be a great wedding idea included with calligraphy.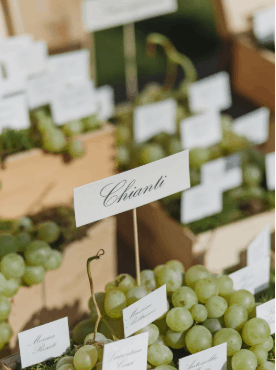 Escort cards when kept with a box of grapes with calligraphy on them would prove to be a charming wedding calligraphy idea.
Hang up a scroll with your vows written on it with calligraphy. This will lift up romance in your wedding.
A table runner is something that can be your centerpiece if decorated with beautiful and stylish calligraphy.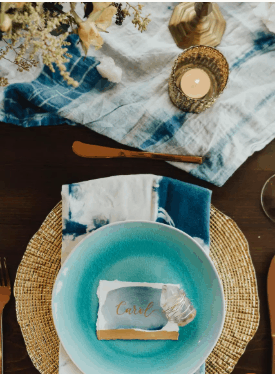 Calligraphy is most classic when written on papers. A paper place card with turquoise background will give a feel of table set with items like gemstones, etc.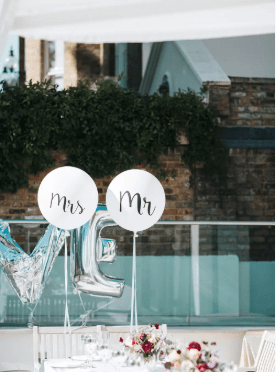 Balloons get more attention and adds extra fun to wedding when floating with special calligraphy styled text printed on them.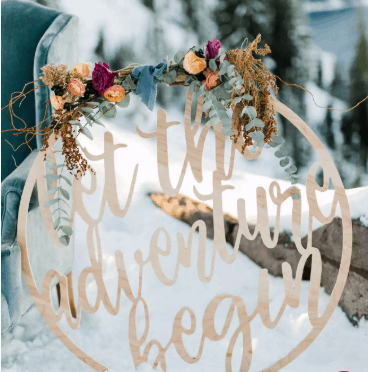 A laser cut on wooden peice when reads a welcome quote gives a fresh look and feel to your Guests.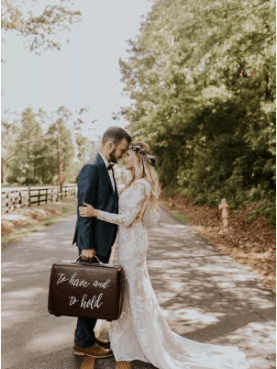 A prop printed with a lovely quote in calligraphy style will add a touch to your wedding photographs.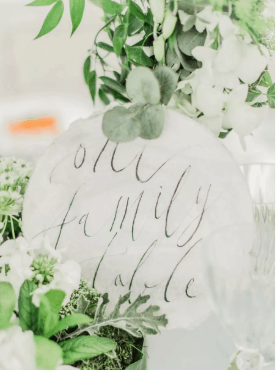 A decorative table marble written with love quote would represent sort of European beauty that is light and clean.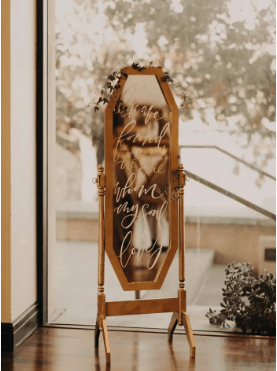 A traditional sign is an old way instead use a mirror with beautiful quotes written on it that will reflect beauty and love to every one.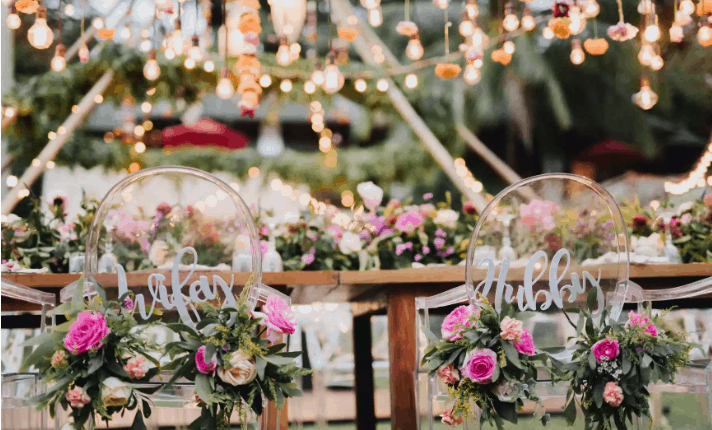 These lovely chairs could be a great attraction being "wifey" and "hubby" printed on them with calligraphy style. You can even customize them with your preferred labels or other acrylic made art.
Writing your guests Name directly on the wooden tables that are been alloted to everyone wil surely impress your guests. Plus it will add some natural beauty as Names you have written would be beautiful and stylish Calligraphy.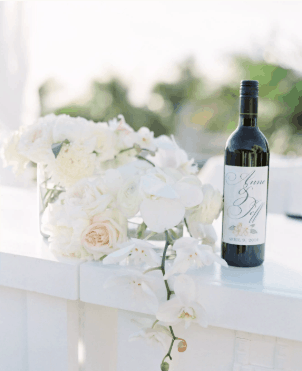 You can and you must add custom labels to vine bottles which will add a pretty decent look and make it more prettier if you add your guests name on it with curvy and loopy letters.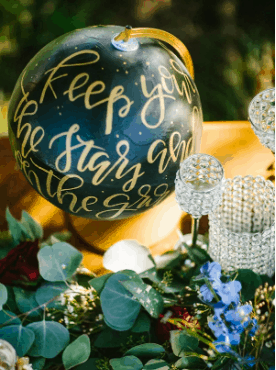 If you love making DIY stuff, you can paint a globe with a lovely quote written on it in lovely calligraphy styled text. Make your guests sign this globe and this will serve you as your guest book also.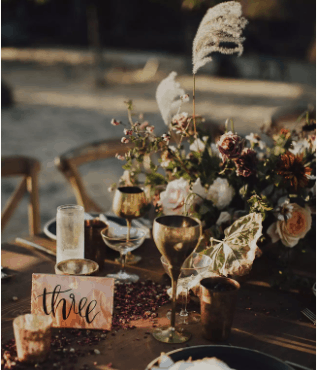 Instead of designating tables with numerals, you may spell them out with stunning callighraphy. Using metallic copper background, this idea is on Trend.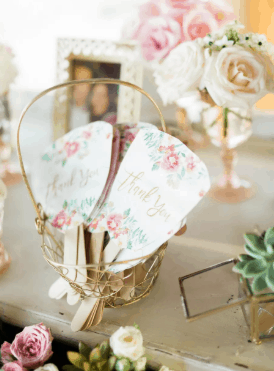 If your are planning a outdoor summer wedding, then you must keep your guests cool. You can do it by giving folding fans to your guests. You can make it more effective by writing "Thank You" at its front end.
Complete your cake by adding a calligraphy label at its bottom end as shown above. This will add a touch to your cake decor.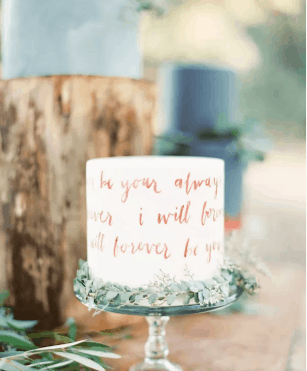 A wedding cake is something that is noticed by everyone. So to make it more attractive by adding Calligraphed icing that reads your thoughts or love Quotes. Cake bottom surrounded by edible but lovely organics will give it charming look.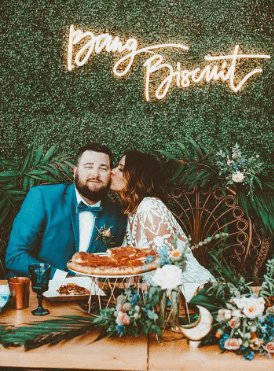 Add to your wedding decor by adding Neon Signs that will give your wedding a brighter effect.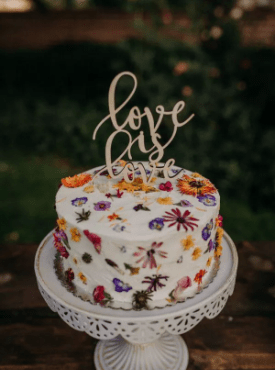 Your name or two of your names calligraphed at top of  the cake will add some love to your wedding cake. Choose a lovely saying or make one customized using your name. Any sort calligraphed text would make your cake even better.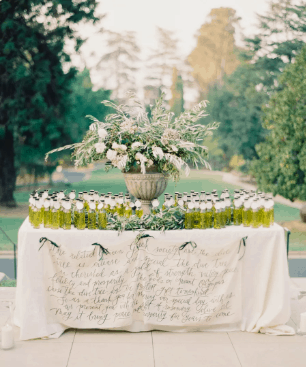 Write some of your favorite quotes or favorite lines or sayings to a loose tablecloth that will add a personal touch and way to old times romance.
Arrange Macarons with guests names hand written on them and these will serve as place cards, favors and sweets.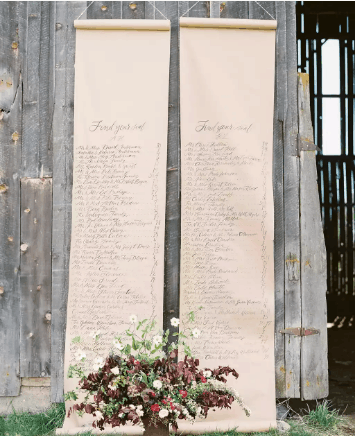 Oversized Parchment scrolls scripted with gorgeous calligraphy are great for making a seating chart that could make your wedding more effective and special.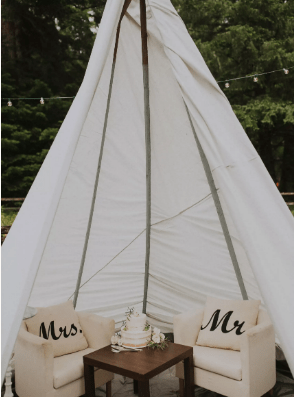 A cozy place with Mr and Mrs. chairs gets an artistic vibe made under a sort of open conical tent. This sort of arrangement with throw pillows adds a gorgeous look to your lovely sweetheart chairs.