Here at Inspired Bride, we just adore wedding favors that are very obviously wedding-related without being cheesy. Some of our favorite favors come in the wedding cake theme. Check out the ones we love most, and then share which one is your favorite.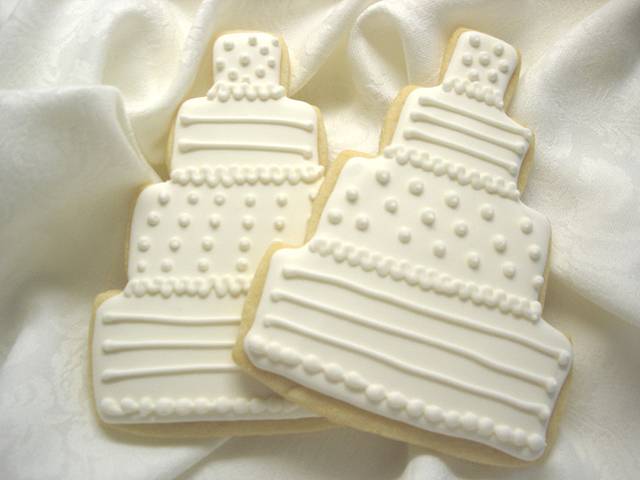 These delicious-looking sugar cookies are created in the shape of little wedding cakes, with icing between each cookie. This is a perfect favor because it goes with any wedding theme, any season, and any level of formality.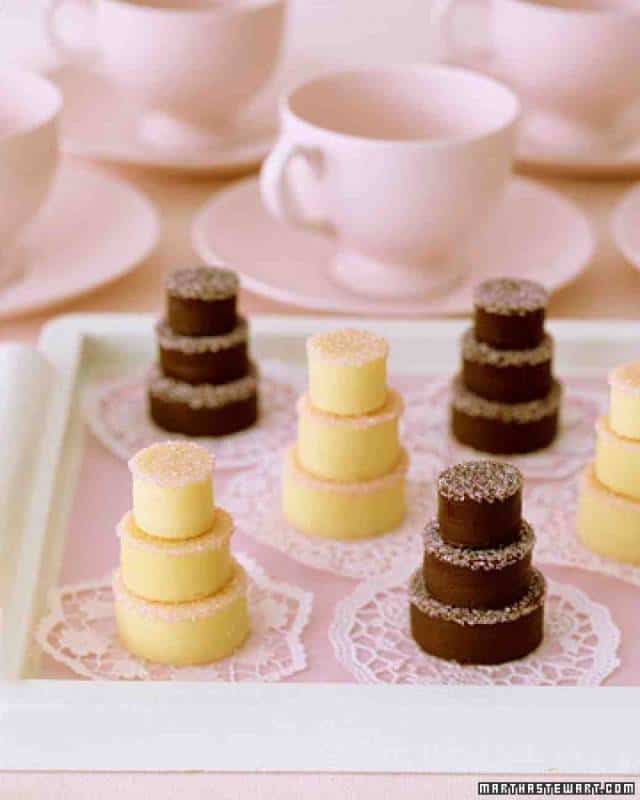 Looking equally as delicious are these mini wedding cake fudge favors. This is a great favor idea because it's an easy DIY (cut the fudge with different-sized biscuit or cookie cutters and stack with icing) and there are many different fudge flavors, so you have plenty of options.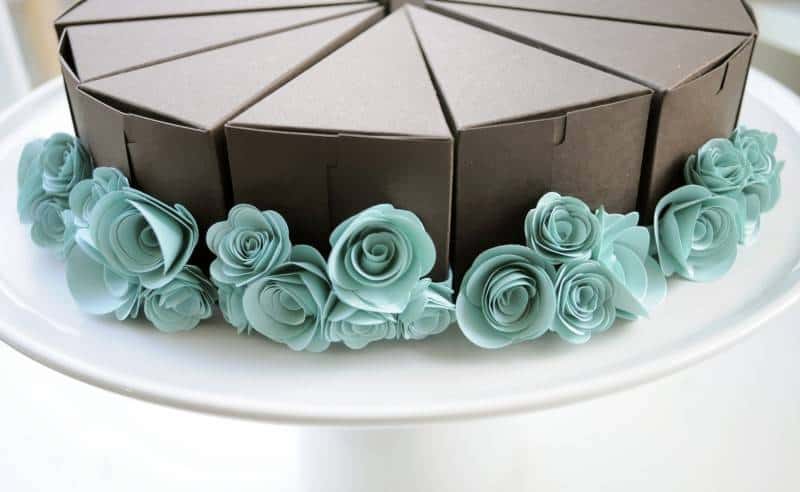 If you don't want to give out an edible wedding favor, these cake-shaped boxes are a great solution. You can fill them with whatever you'd like, from seed packets to small gifts. We love the rose embellishments, which really do look like fondant flowers.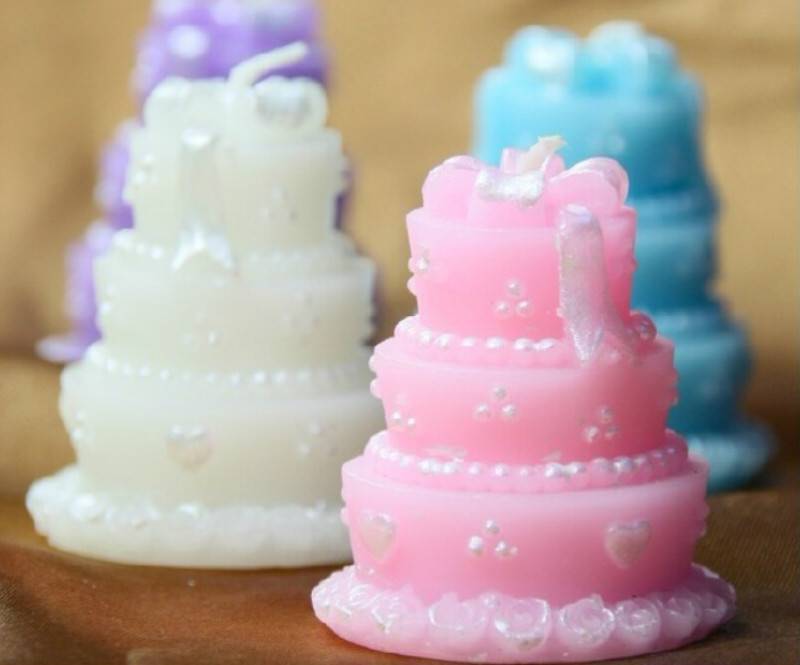 Cake shaped candles are also a wonderful idea. Everyone loves giving out candles as wedding favors, and guests love getting them because…come on, who doesn't love candles? These are not only adorable but most are quite affordable.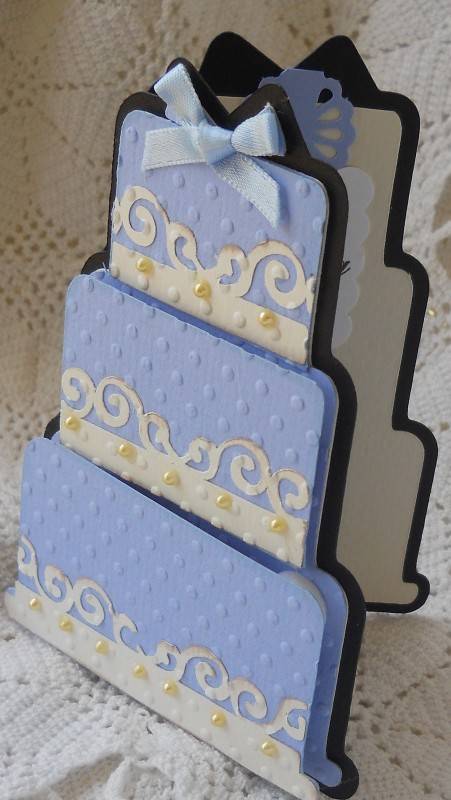 Finally, if you're planning to give some sort of paper favor (donation to a charity in your guests' names, gift card, dinner voucher, etc.) then why not place it inside a wedding cake shaped card? This is a perfect way to present a fun paper-style favor.
Each of these is adorable and sure to be loved by guests. Which is your favorite? Let us know in the comments below.