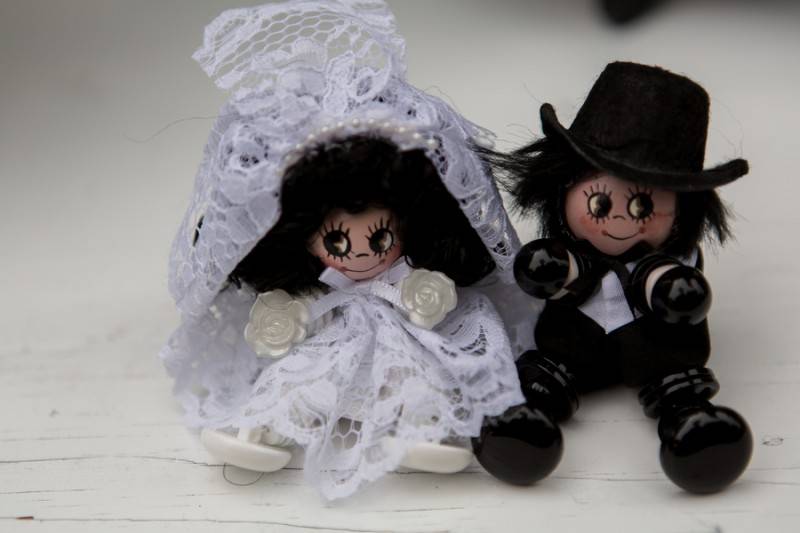 Devin & Chris' wedding was a classic in every sense possible. There were decors that were vintage and old-fashioned and at the same time, there were also some that were eclectic, but still had a touch of elegance. Plus the mixture of black and deep red as the color theme helped achieved that vibe. Aside from this, the wedding also had some details that are cute and charming – like the two cute dolls and the fact that one of their favors was milk and cookies. This event was truly our bride's pride and joy and who can blame her, the album is proof that it was such a lovely wedding.
Here's what their photographer had to say about this special day…
What do you think is the overall story for this album?
It's so much fun to photography weddings of high school sweethearts, and this one was amazing! The details Devin brought to her wedding not only showed off her amazing style, it is what Pinterest was made for. All of her amazing details added elegance and a touch of fun to the event, and it was a joy to be a part of there special day.
What inspired the wedding day outfits?
The bride and groom were inspired by vintage look and feel.
What was your favorite part of the day?
Seeing all the amazing details that Devin was able to come up with. She did such a good job.
Was there any Do it Yourself (DIY) projects? If so, can you describe them in detail?
Yes. home made milk and cookies, custom photo and ribbon display of photos of loved ones.
Was there a theme for the ceremony and reception?
Vintage/ classic romance
Vendors
Photographer:  Temple Photography
Cake Designer:  Above & Beyond Cakes
Event Venue:  Wisteria Gardens