Outdoor fantasy is how I'd describe Hayden and Elle's wedding.  The colorful decors made the outdoor scene very festive, whimsical and a tad bit bohemian. Elle's sexy lace mermaid dress  was stunning and accentuated her body very well. Their wedding cakes (yup, more than one!) got me all drooling. Most of them were naked cakes that I notice is very popular in the wedding sphere lately. I think it's because of the rustic bohemian touch it has. There were a lot of flavors to choose from; all are aesthetically pleasing, and I'm pretty sure they all taste as good as they look too. There a lot of more things to rave about Hayden and Elle's wedding., Scroll down below to see them all!
Click image to enlarge
Like. Click to Vote
>
Our Story:
When Hayden and I met in math class our sophomore year of high school, we had no idea we would ever mean so much to each other. We fell in love gradually over Mexican food and movies and keep falling in love every day. After over five years of dating, Hayden proposed at our favorite date spot: the movies. He rented out the entire theater and packed it with our families and friends, then surprised me by having a video slideshow play that was filled with memories set to the Matthew West song, "When I say I do". Our love has always been simple, but real, and we wanted our wedding to reflect that part of us as much as possible.
Wedding Outfit Inspiration:
I knew even before we got engaged that I would want a backless dress. However, that was the only thing I was sure of. Since my mom and I were doing most of the planning, I told my groom and the rest of the wedding party that they could choose what they wanted to wear as long as it was within the color scheme. They all have a fantastic taste so not only did they look amazing, but it also took some of the deciding stress off of me! My dress was at the top of the list of most important wedding details. I went to one shop, I Do Bridal and Formal and tried on almost every dress before I found it, but when I found it, I knew it was the one.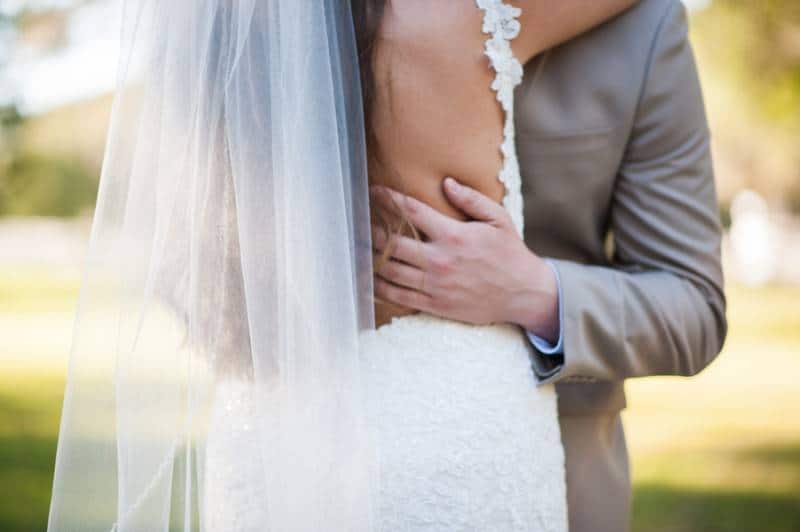 The Theme:
When we began planning, I had so many different ideas for an overall theme. It was not until I began picking out music that I decided on a simple elegance 1920s theme. Having an evening wedding helped set the mood even further and completed our theme.
The Do-It-Yourself (DIY) Projects:
Since my mom is a wedding planner, almost everything was DIY in some capacity. The main DIY projects for me were the signs we placed around the venue, which were made by me and several of my closest friends. The wood signs were made with 1/4-inch thick wood sheets and 3/4-inch thick wood sheets from a local home improvement store (they ran from $7-14 per sheet). The wood pallet signs were made from pallets I found around my house. Stained signs were stained using indoor/outdoor stain, about $5-7 per small can. All of the letterings was done by hand using inexpensive acrylic paint. Total cost for the wood signs was about $25. The chalkboard signs were a little bit simpler. Using store bought chalkboard paint, we painted pre-cut 1/4-inch thick styrofoam poster board first. We then used chalk pens for the lettering and embellishments. It was about $10 for all of the chalkboard signs and a super easy craft!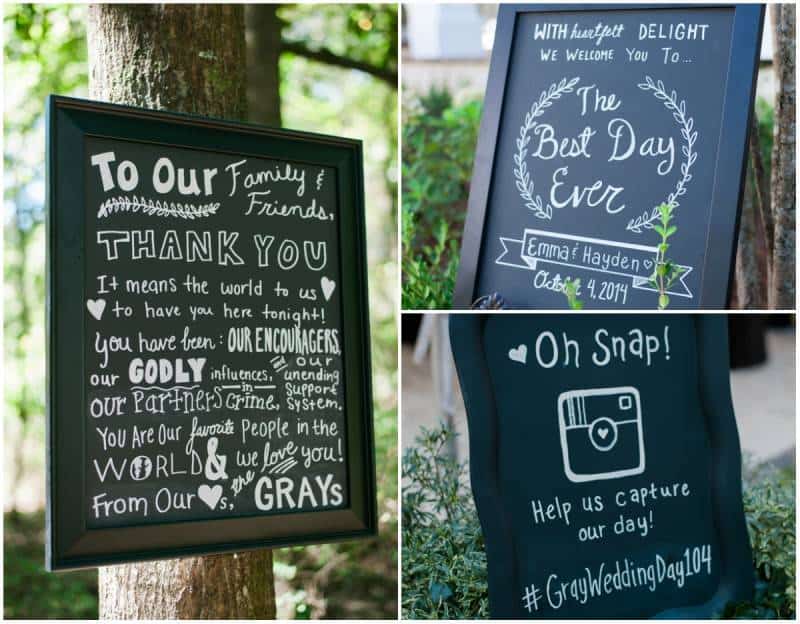 My favorite DIY was the dance floor chandelier! We made it from box springs that were my mom's when she was little. Once we cleaned it up, our lighting specialist helped us decide which type of lighting would be best for our project. We went with strands of individual bulbs, which we placed in each spring and around the frame. Finally, we went to our favorite antique store and found the crystals. It was not until later that we realized they had hung on a chandelier in the atrium of a hotel in downtown Mobile, Alabama (where I grew up)… in the 1920s, the same era we drew a lot of our wedding inspiration from! After carefully washing the crystals and hanging the box springs above the dance floor, we hung the crystals around the frame as a finishing touch of the perfect wedding detail – and cost less than $200.
Favorite Part of the Day:
The whole day of our wedding was filled with excitement, but my favorite part was the intimate first look and photo session my groom, and I did before our guests arrive. With over 500 of our closest friends and family on the guest list, we knew we would not have much time to spend together once the festivities began. We also let each other read our hand written vows privately during this time before reading them to each other during the ceremony. After months of planning, being able to spend our last moments before marriage to soak it all in was priceless.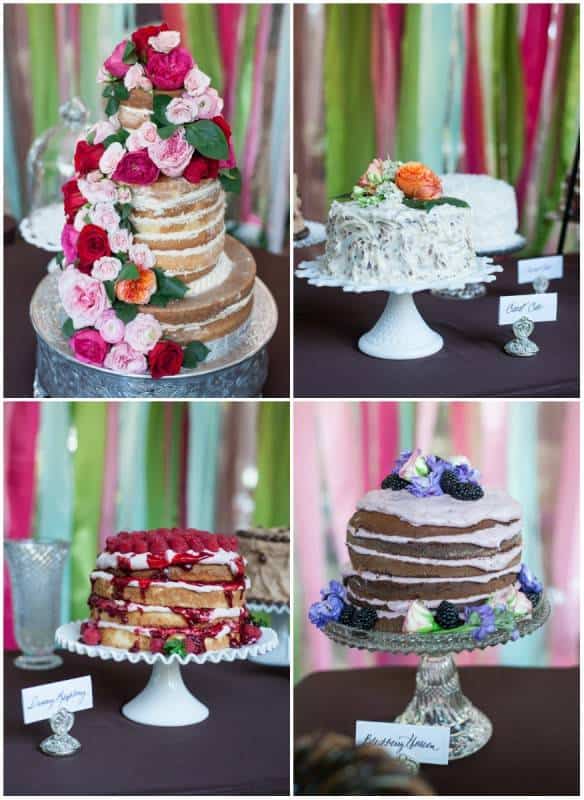 Most Memorable Moment:
The highlight of our ceremony was the prayer that began it. After being walked down the aisle by both of my parents and meeting my groom at the altar, we had both of our families surround us and pray for our marriage. While the whole reception was breath-taking, my favorite part was the speeches given at the end. What started as planned speeches from the maid of honor and best man turned into impromptu expressions of love from our family and friends. It was the most precious way to end such a memorable night.
VENDORS
Photographer: cotton + clover photography
Bridesmaid Dresses: Bella Bridesmaids
Equipment Rentals: Blue Rents
Tuxedo and Mens Attire: D & K Suit Discounters
Dress Store: I Do, Bridal and Formal
Band: Mo Jazz