If you're a bride-to-be who wears glasses and you're considering purchasing contacts simply so you don't have to wear your glasses for your wedding day, then this is the post for you. Many brides feel as if glasses shouldn't come anywhere near a wedding dress, but it's just not true! Check out how amazing these bespectacled brides look on their wedding days: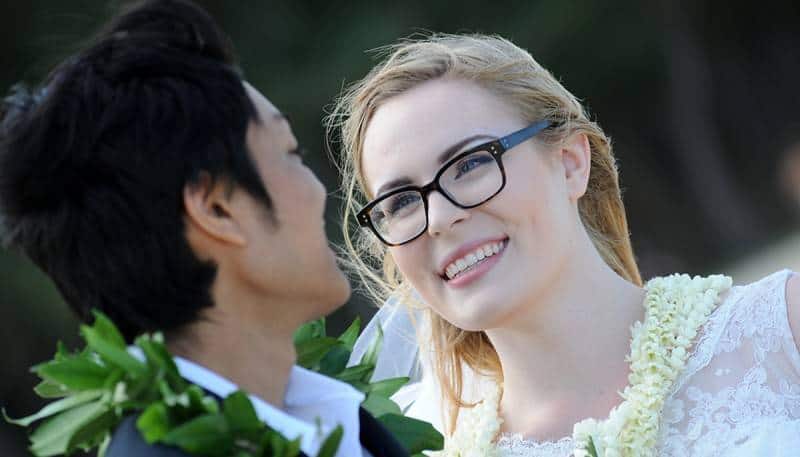 These glasses certainly don't "take away" from the look of the bride on her wedding day. If anything, they add to the look and feel of this picture; you can see this bride's personality sparkling through in her eyes, even with the glasses. We love this look!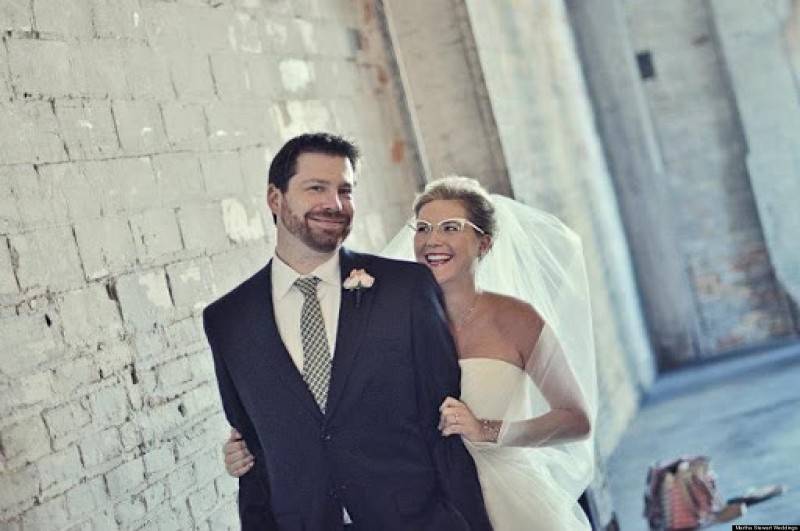 This playful, fun picture is just adorable and the bride's glasses are super cute. The frames are vintage-style, giving her entire look a bit of a vintage feel. She is gorgeous, and we love that she wore white frames to match her dress.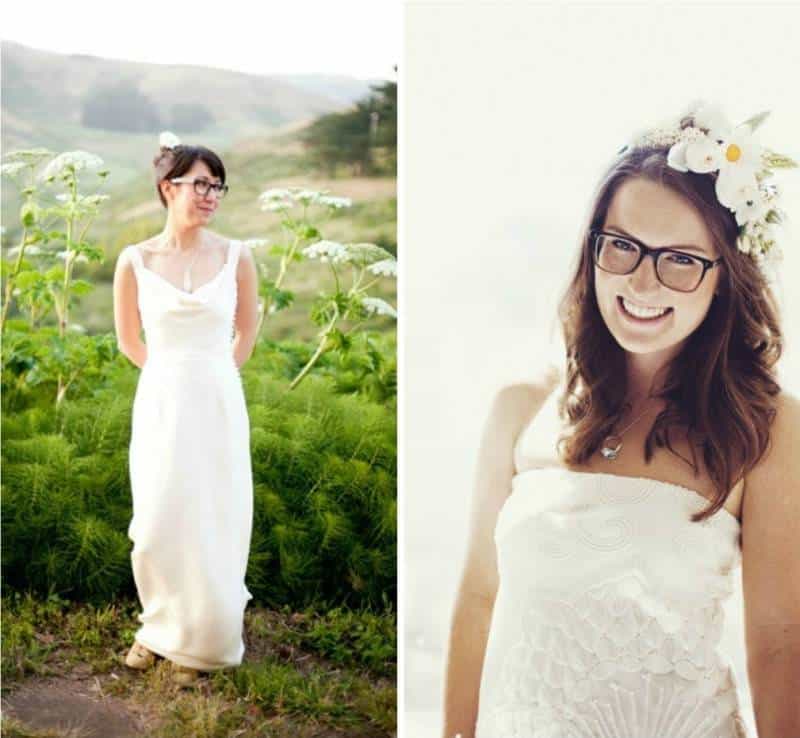 These brides are absolutely beautiful! In fact, they look so amazing in their wedding dresses that their glasses are probably the last thing you notice. When you do notice them, they look as fantastic as the rest of the bride's accessories. We love that these particular pairs of glasses are bold and dark colored with large frames.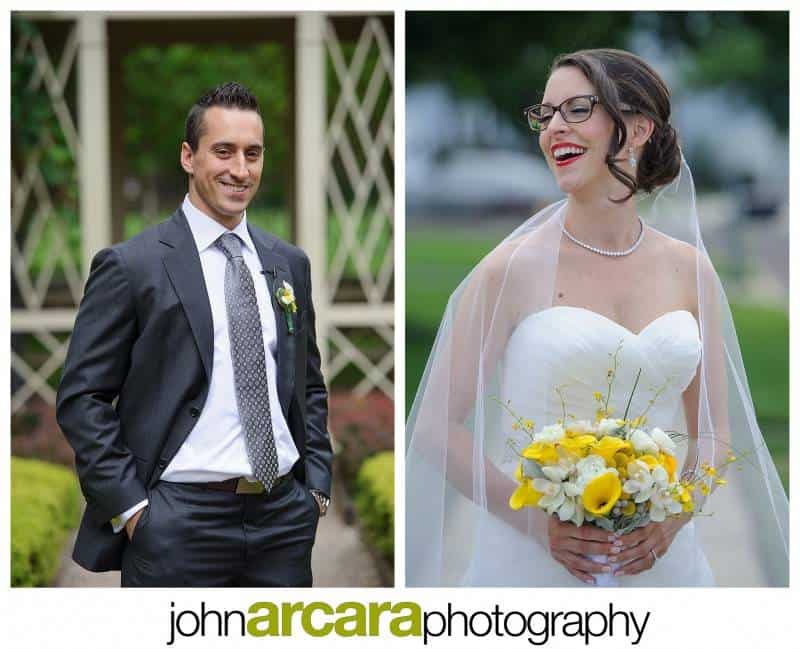 You simply can't tell us that this bride isn't incredibly beautiful, and even in those glasses! We think they're adorable and love the fun and flirty look of this photo. This bride still looks just as elegant, and perhaps even more so with her glasses, as she would without them.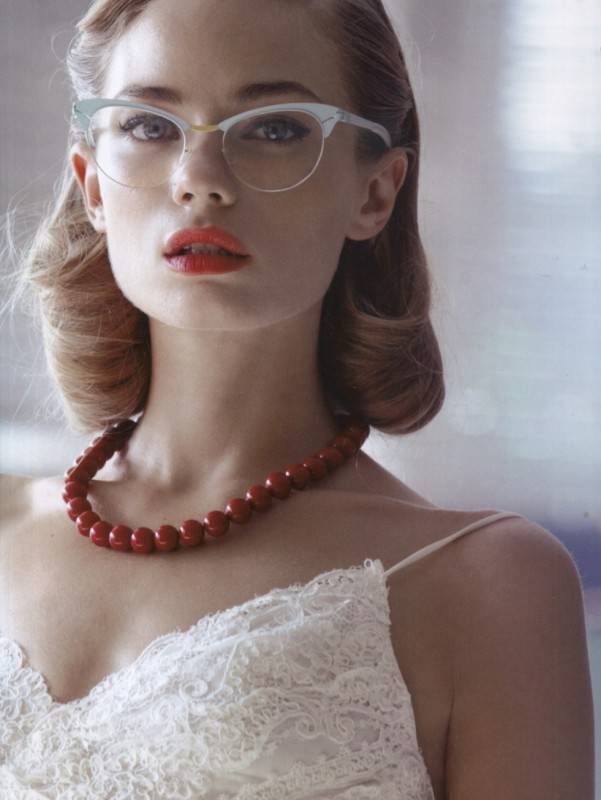 These glasses add to this woman's sexy vintage look, and pair very well with the gorgeous red necklace. We love this look, and it simply couldn't be pulled off the same way without the glasses.
So, what do you think? Would you wear eyeglasses to your wedding or would you order contacts simply to avoid doing so? Let us know in the comments section below.