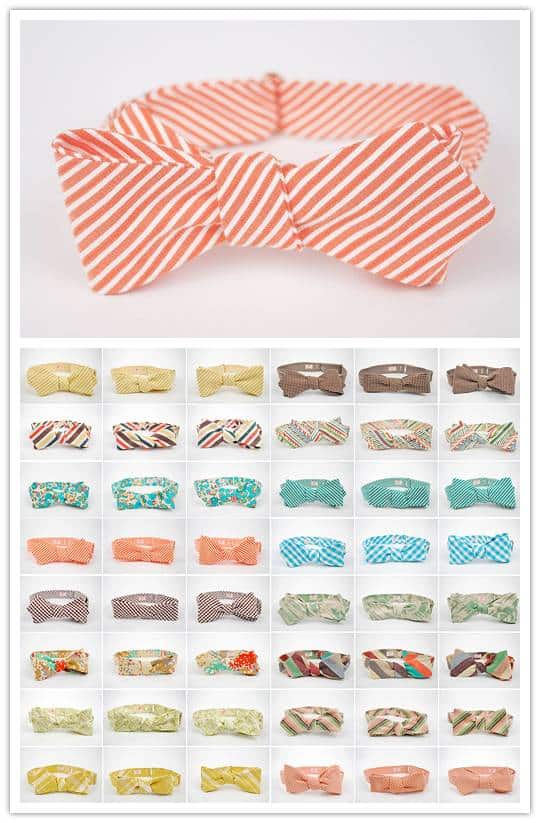 Two things I'm obsessed with: mid-century modern and diagonal stripes. I've found a little bit of both in these adorable bow ties hand crafted by Shauna and Stephen of Something's Hiding in Here (who also make the infamous mustache on a stick). There are three styles of bow tie available in each fabric option. The silhouettes were inspired by three greats – Le Corbusier, Louis Kahn, and my personal favorite, Charles Eames. And, because I can't resist, how awesome is the packaging?!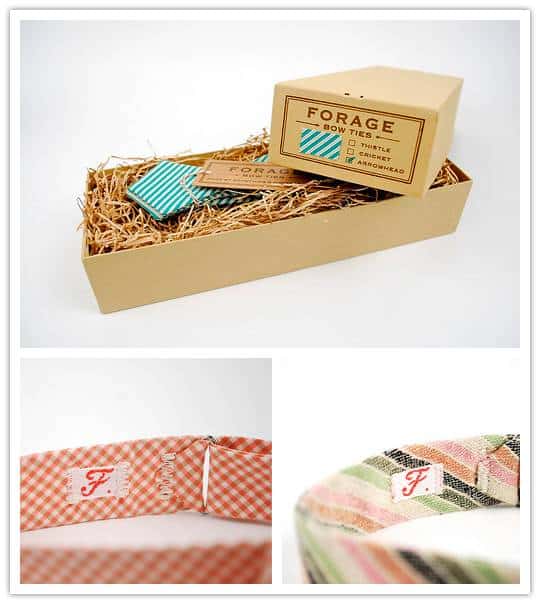 Want your hands on one or even several to deck out all your groomsmen? Contact them through their blog or their Etsy shop.
Images from Something's Hiding in Here.