Neil and Nancy looked adorable in their engagement session. Both alternately wore turquoise ensemble that gave this gallery a cool pop of color. Their outfits also went well with the locations/settings — the beach and the park.  And speaking of the park, this butterfly sanctuary had beautiful sceneries that were convenient for different backgrounds for each shot. Plus I adore the cute bunting they had for the wedding date (great for save-the-date photos). I can't express enough how they look so cutesy together! Best wishes, Neil and Nancy!
Click image to enlarge
Like. Click to Vote
>
The Location:
Natural Bridges is a butterfly sanctuary with a lovely green pond and yellow reeds that made a variety of backgrounds. It is also on the beach and was perfect for photos at sunset.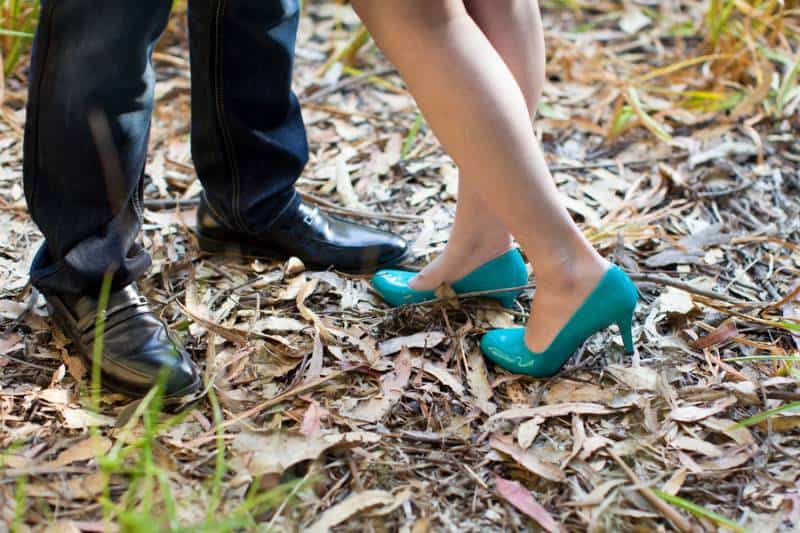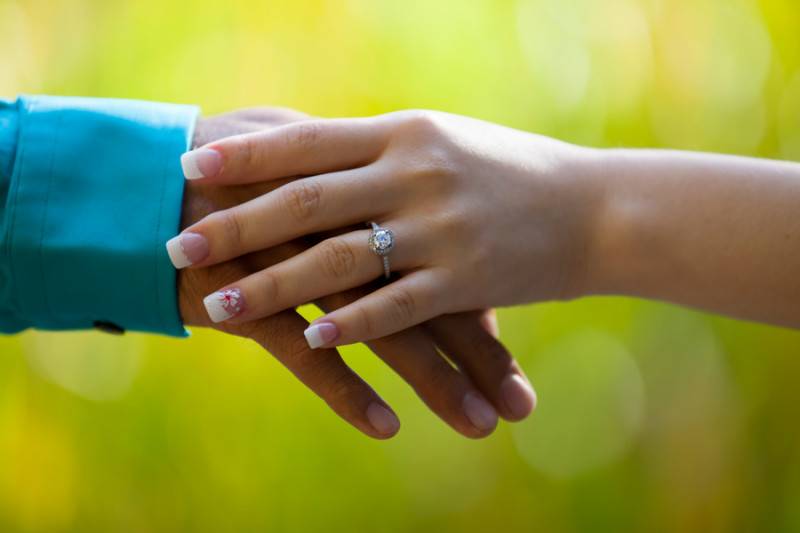 Engagement Outfit Inspiration:
The bride had two outfits and coordinated the colors around turquoise. The yellow reeds made for a perfect background with this color.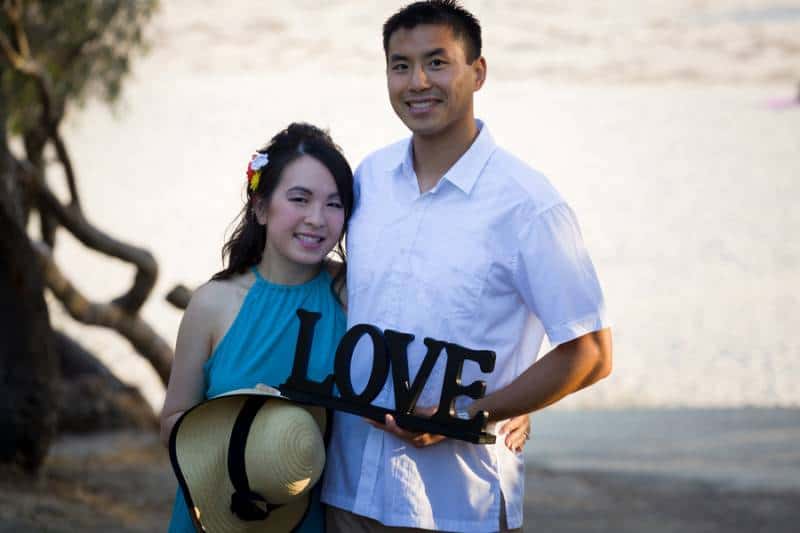 VENDORS
Photographer: Tony Fitzgerald Photography
Other Location: Natural Bridges State Park