If you plan to have a cocktail bar for your wedding reception and wanted some sort of snack to go with it, what's better than trail mix? Here is a wonderful trail mix bar idea that you can create fairly easily to accompany your cocktail bar.
What You'll Need: 
Various containers to hold foods.
Trail mix ingredients. Think pretzels, chex mix cereal, peanuts, cashews, raisins, chocolate candies, rye bread, caramel popcorn, dried pineapples, dates, etc.
Mini tongs for serving.
Saucers or guest plates, cups, bags or bowls.
It's super simple to set up. All you have to do is fill each container with a type of food and place it on the buffet table or bar. Leave a little sign so guests know to mix their own perfect blend of trail mix. It's also a good idea to attach tiny name cards to each food that identifies the food. That's it! Dress up the table with whatever sort of linen and décor you want.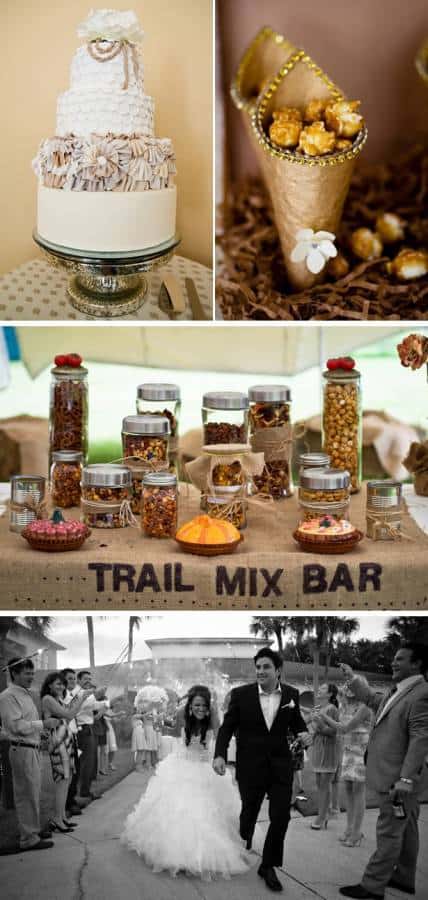 If you want to add some pizzazz, you can create tiny containers with various sauces that would be great dippers for the trail mix. Mustard sauce, ranch or even barbecue sauce all go wonderfully with trail mix. You don't need a large bar to assemble this adorable idea; just a simple surface that will hold all your goodies.