At Neal and Aimee's wedding, we witness romance in its natural setting. These two were all cute and lovey-dovey as they celebrate this momentous event of their life together. I love this photo of them as they exit the church. It's metaphor of them running towards the goal post aka married life. As they passed by people around them cheered for them while showering the newlyweds with mini pompoms. Clever!
Click image to enlarge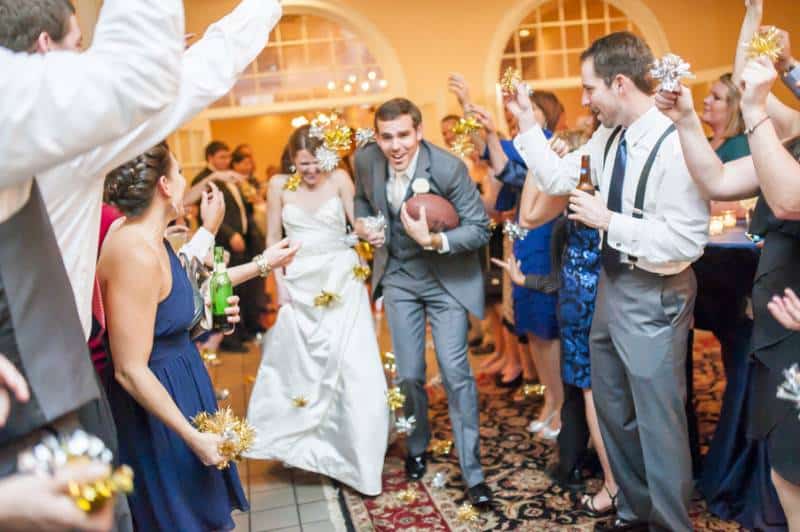 Like. Click to Vote
>
Their Story:
Aimee and Neal are almost unfathomably in love. Their entire wedding day enveloped the word "romance", and it started with the bride and groom, the way they look at each other, and the warmth that exudes from their personalities.
The Wedding Outfit Inspiration:
The wedding day attire was classic and chic. Grey suit for the men, navy dresses for the ladies, and a perfect empire-waist gown for Aimee.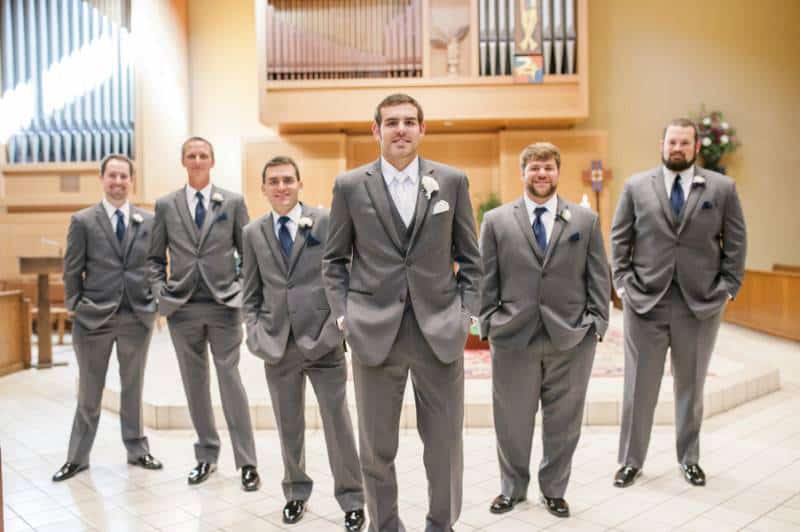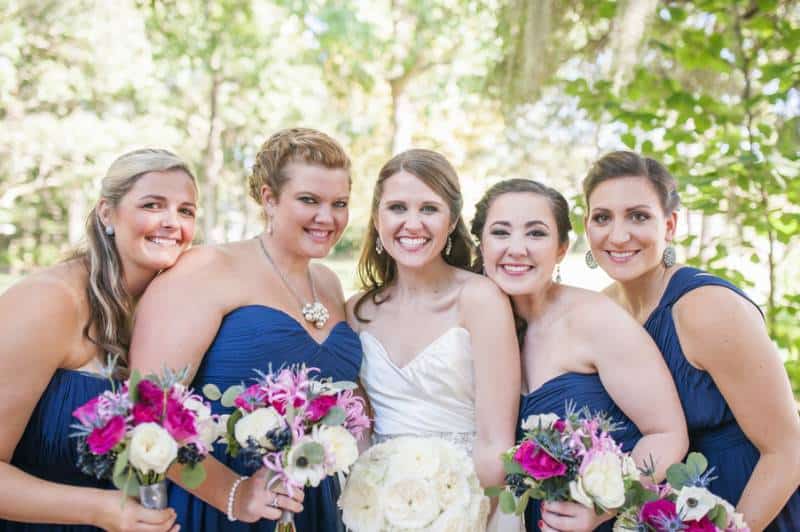 Favorite Part Of The Day:
My favorite part of the day was stealing the bride and groom away for about 15 minutes for some photos with just them after they'd spent some time saying hello to their guests at the reception. We walked a couple of blocks in Charleston to Philadelphia Alley, where we had the entire alley to ourselves and they got to relish in the fact that they JUST got married! They were so excited and so calm at the same time. It was beautiful to witness.
The Do-It-Yourself (DIY) Projects:
There was the personal touch of giving sweetgrass flowers as favors. Sweetgrass anything (flowers, baskets, bowls, trivets) is a staple in the Lowcountry and Aimee was thrilled to get to give their guests (especially the out-of-town ones) a piece of Charleston to take home.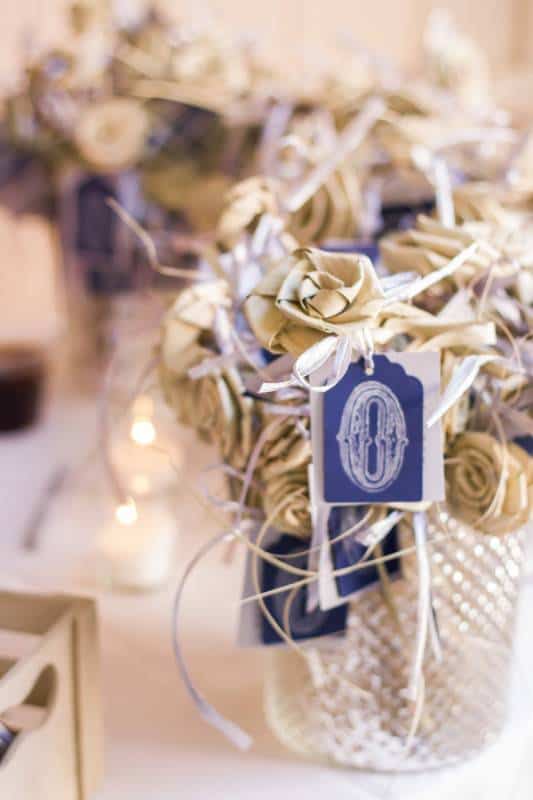 The Highlights From The Ceremony & Reception:
The highlight of the ceremony was seeing Neal's face when he saw Aimee walk into the church. It was like everything else faded into the distance and Aimee was the only thing he could see. The highlight of the reception would have to be the dancing. Everyone got out onto the dance floor and really got down! I loved it (and so did the bride and groom!).
Theme:
Both the ceremony and the reception were classic and timeless. I think the entire day could be placed at any moment in time and it would fit right in. It was wonderful!
Most Memorable Moment:
I certainly hope Aimee was able to see and feel Neal's excitement like the rest of us. If she did, I have no doubt that that would be her favorite! At the reception, Neal's father also gave an unbelievably hilarious toast that had everyone in stitches! They are an incredible group of people with great senses of humor.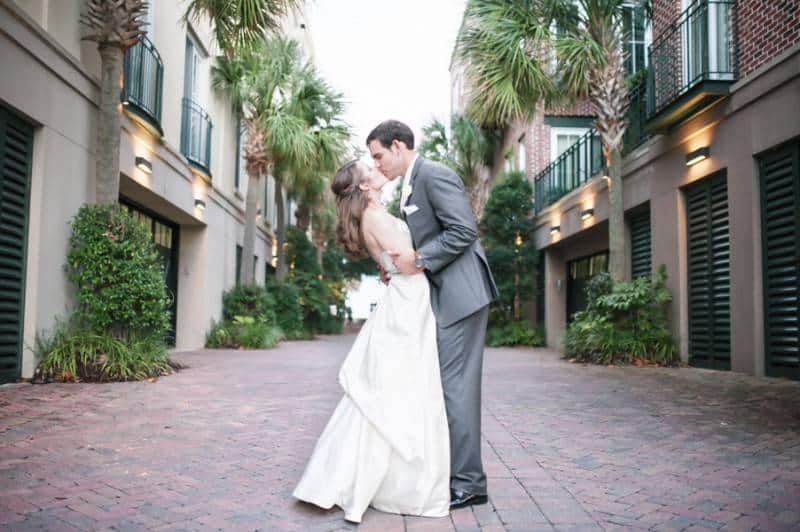 VENDORS
Photographer: Alex Thornton Photography
Apparel: Bella Bridesmaids
Caterer: Crazy Dutchman Catering
Equipment Rentals: EventHaus Rentals
Dress Store: Gown Boutique of Charleston
Makeup Artist: Independent
Cake Designer: Let There Be Cake
Event Venue: Marions in the French Quarter
Apparel: Men's Wearhouse
Hair Stylist: Stephanie Grace
Floral Designer: Tiger Lily Weddings