The letter W could stand for a lot of things — weddings, wellness, wander, etc. In this case, it stands for Mr. & Mrs. Witt. This glamorous of a wedding made their way to our blog for brides (and/or grooms) to see. And, to be honest, everything in this wedding is major gasp-worthy. The bride herself is stunning, and it is only righteous to give her the most elegant reception. Read more to get the details on their planning stages that might help you in yours!
Click image to enlarge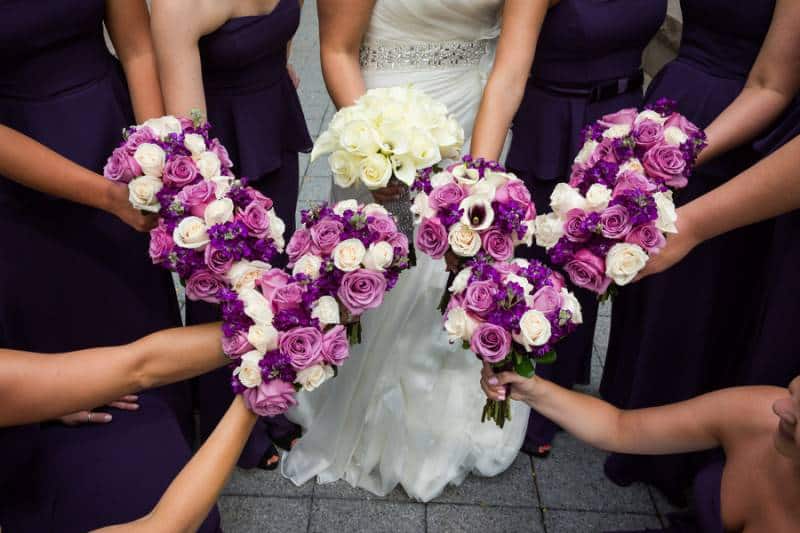 5

Like. Click to Vote
>
Our Story:
Steve and I met on Match.com in March 2011. Our first date was at a Cincinnati Reds Baseball game on May 14, 2011. After an 8+ hours first date, we knew there was something special between us and couldn't wait for date number 2. After that, I guess you could say "the rest was history". It seemed like every day; we fell in love with each other even more. We both come from wonderful families; we couldn't live without sports (Bengals, Packers, Reds, IU, and OSU) and love Country music— just to name a few of our common interests.
We Are A Perfect Match:
Steve and I aren't perfect people, but we are perfect together. We bring out the best qualities in each other. We make each other laugh every day, respect each other in every aspect of life, and have a commitment to making our marriage last forever; we are soul mates.
The Proposal:
Steve proposed to me in Nashville, TN. Nashville is our favorite city (as we love Country music!). We were there for a long weekend to celebrate another friend's wedding. When we got to Nashville, we met up with another couple and had some drinks and dinner. When we got back to the hotel, we walked into the room and I saw a bottle of champagne with a note on the dresser. I thought the champagne was from my parents (the last time we were in Nashville, they ordered some surprise beers to the room!); so, I thought they had done it again! I walked over to the champagne bucket, pulled out the card and read these words, "Turn Around" as I turned around, Steve was down on one knee with a beautiful ring in hand. He then asked those four little words that every girl wants to hear, "Will you marry me?" Of course, I said "yes!" The best part (besides getting to marry my best friend) was that he got it all on video! Better than pictures if you ask me!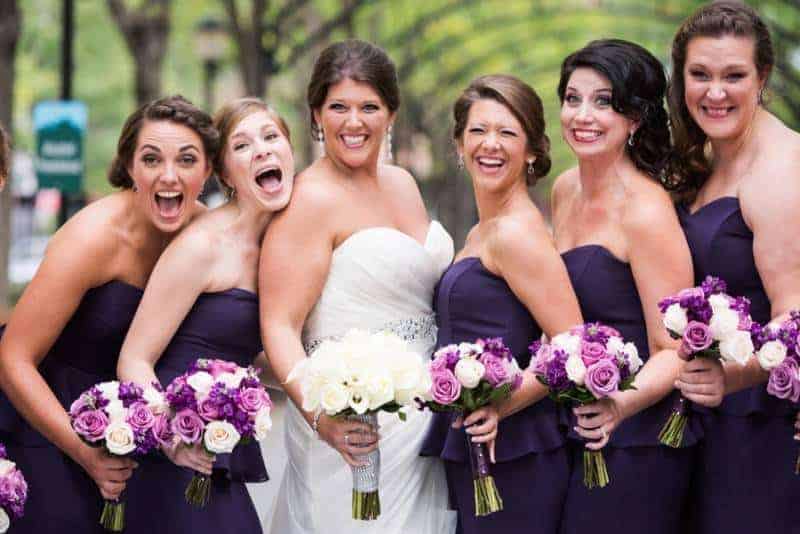 The Planning Process:
About 11 months; it was a perfect amount of time! Too much, longer would have been too much time.
The Best Advice We Received:
Enjoy your time as an engaged couple!
Tips & Tricks For Future Brides:
Research, research, research all of your vendors! I spent a great deal of time researching and met with different vendors. I had a list of questions for each vendor and after meeting with the vendors and reading reviews; it was much easier to make a good decision. Also, be nice to your vendors- don't be that "needy bride/groom". If you are respectful to the vendors, they will be the same back to you 🙂
Wedding Decor Inspiration:
I wanted my wedding to be elegant and classy; the venue set the tone for the wedding.
We Saved Money Most On:
Hmmmm- I don't really think we saved any money 😉 we went a little (cough a lot) over budget. I came in under budget on my wedding gown that allowed room to get some Jimmy Choo heels!
The Biggest Expense:
The Venue (Ceremony/Reception)
Number Of Guests Invited:
210 Invited 175 attended
We Narrowed Down The List By:
We made three lists: Must Haves Should Haves Want to Have If Room
The Songs:
Hallelujah- Processional
A Thousand Years – Processional
Canon in D – Brides Entrance
Everything- Michael Buble – Recessional
The Honeymoon:
St. Lucia
We Are Excited For The Future:
To start a family 🙂
Our Advice For Couples:
Enjoy your time as an engaged couple! Have fun planning the wedding together; this should be a bonding time! Don't stress on your wedding day; when the day comes, there is nothing more you can do—relax and take the day in because it goes by in the blink of an eye!
The Album Story:
We lived happily ever after. It was our own, special fairy-tale!
Wedding Outfit Inspiration:
The venue set the tone for the wedding! The Phoenix is the definition of elegance. I knew I wanted my dress to be unique, classy and beautiful; it had all of those qualities. As soon as I found the bridesmaids dresses, I knew I had to have them; they were unlike anything I had seen before. The groom and the groomsmen were all in the same tuxedos. I thought it was classy to have everyone in the same look.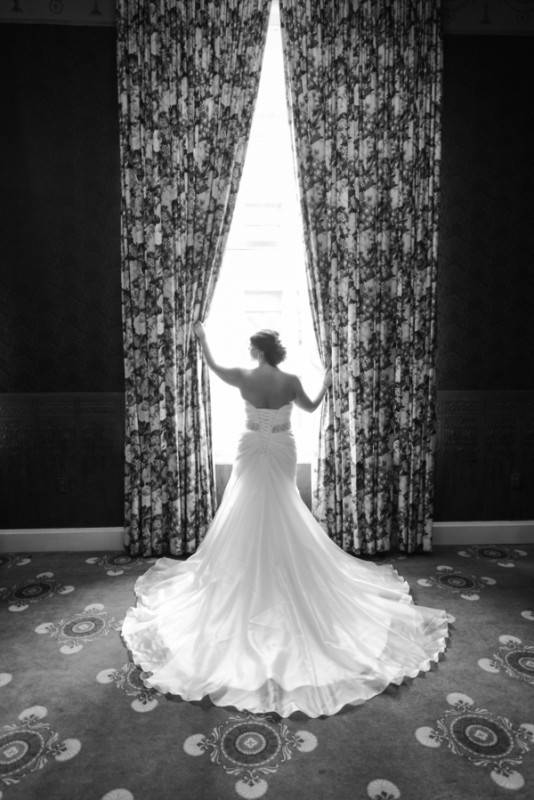 Favorite Part Of The Day:
I cannot pick my favorite part of the day. Every moment was special. Seeing my dad for the first time was priceless. My mom and sister helping me get in my dress was such a bonding experience. Sharing special pictures with each of my eight bridesmaids was awesome too. Seeing Steve for the first time as I was walking downs the aisle was something I will never forget; seeing his big smile and whispering "You Look Beautiful" Our first dance as husband and wife! Father/Daughter dance, where my dad and I surprised everyone with a choreographed dance, was hilarious and exhilarating at the same time! Dancing with friends and family throughout the night walking outside to a surprise from my parents- a horse and carriage to pick up Steve and I. The carriage took us to downtown Cincinnati and dropped us off at the hotel. A true way to end the fairytale wedding!
The Do-It-Yourself (DIY) Projects:
We made personalized menus for each guest. The menus had their name on the top, and their food courses listed based upon which meat selection they made when they returned their RSVPs. We also made the rest of the signage: photo booth, cocktail hour, Instagram, etc..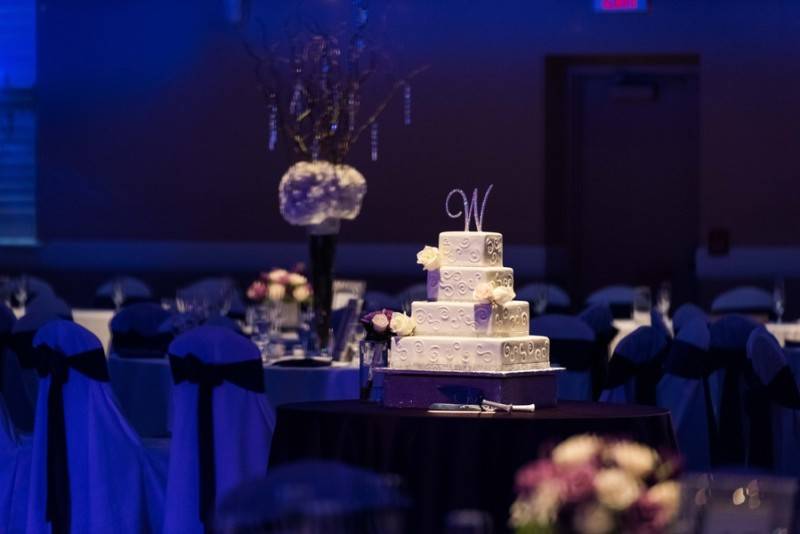 The Highlights From The Ceremony & Reception:
Ceremony – Having my dad walk me down the aisle is something I will be forever grateful for and will remember forever. I also loved seeing Steve's reaction for the first time as I entered the Ceremony. During the reception, we brought my parents and Steve's parents up to the alter. Beforehand, we had asked each set of parents to write letters to us that we would seal up with a bottle of wine and open at future date. We would read the letters and drink the wine. That time was special as it was a bonding of both families! Reception- Steve and I took dance lessons for a few weeks and surprised our guests with a ballroom dance. We were both so nervous but ended up doing a great job. It was the perfect way to begin the marriage 🙂 you could feel the love in the room; in fact, our dance left quite a few guests in tears! My dad and I then turned around during our first dance and surprised everyone with a choreographed dance with song such as "Yeah-Usher"; Soulja Boy" "Jump On It", "Wobble" just to name a few! We also loved the photo booth; it was so much fun!! To end the night, we were picked up by a horse and carriage. Overall, I would say that our wedding was the best! I could go on and on!
The Theme:
No theme; just an elegant/classy wedding.
Most Memorable Moment:
I couldn't pick just one of my favorite memories; the whole day was memorable. Marrying my best friend and other half was the most memorable event from that day 🙂 We had such a fun time during our reception and our guests loved the venue, the Cocktail Hour, the ballrooms, the food the cake, dancing, open bar and photo booth! We had many guests say it was the most fun/best wedding they had ever been too 🙂 that makes any bride happy!!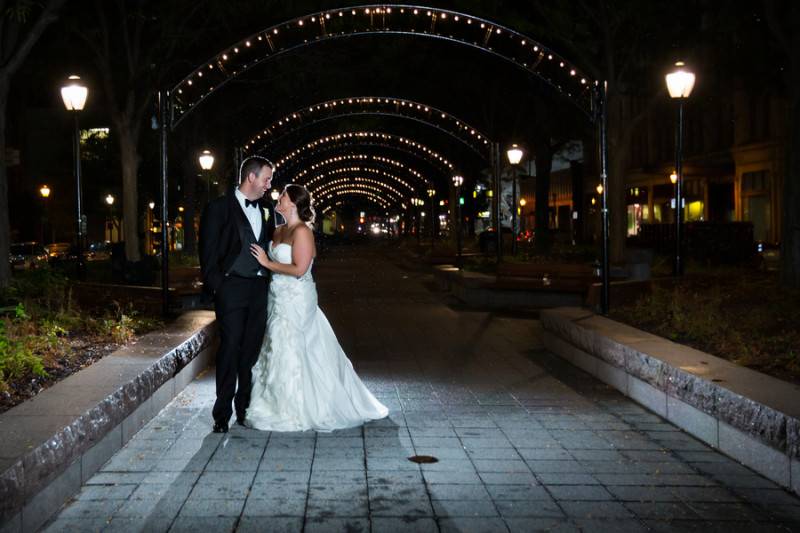 VENDORS
Photographer:  Maxim Photo Studio
Lighting: Goodwin Lighting
Other Location: Jeff Hill Video
Shoes: Jimmy Choo
Dress Designer: Maggie Sottero
Ceremony Location: The Phoenix
DJ: A Steve Bender Production
Makeup Artist: Eye Do Makeup & Hair LLC
Makeup Artist: Eye Do Makeup and Hair LLC.
Cake Designer: Patricia's Wedding Cakes
DJ:Steve Bender Productions
Dress Store: BRIDAL AND FORMAL
Tuxedo and Men's Attire: Folchi's Formal Wear
Reception Venue: The Phoenix