Click image to enlarge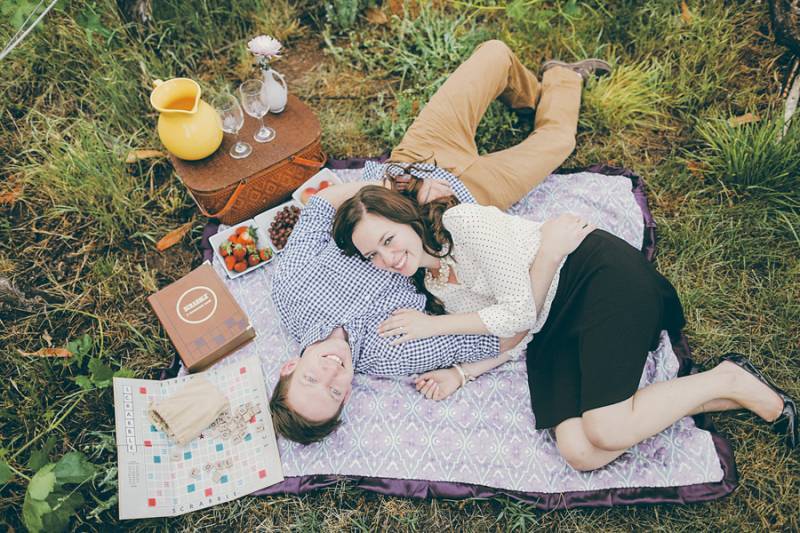 Like. Click to Vote
>
This shoot has all the classic engagement shoot elements on point. From the picnic setting, a rustic old structure, to a beautiful magical garden – they pretty much went all out with their shoot and we're grateful because I might say that this is one fine album. I love how they matched and complemented their outfits with their setting. Especially their shoot by the abandoned ruins which was a perfect contrast of rustic and elegance. Congratulations Natalie and Taylor!
Bride:
What would you say, the overall story for this album?
We just wanted to pick settings for our photos that fit us as a couple. We love abandoned buildings and the feeling of timelessness it can give you, walking into a building that hasn't been occupied in decades really takes you back to a different time, almost like you're in a completely different world. The overall story is just being everlasting, we want people to look at our photos and be taken aback.
What inspired the outfits?
In trying to decide our outfits we decided to go with a classic look. Black and white colors to me are very timeless, as well as khaki pants and a plaid shirt. We can look back at our engagement photos in 20 years and still appreciate the style of our clothing, and that's precisely what inspired the clothes we wore.
What was your favorite part of the day?
As cliche as it might sound, I just loved spending time with the man I am going to marry. We had the opportunity to travel to St. George together, get dressed up, and, thanks to our photographer, feel like a perfect pair of models with each other. I must admit though, getting to piece together a picnic with a gorgeous blanket on the spot was pretty fabulous too.
Was there any Do it Yourself (DIY) projects? If so, can you describe them in detail?
For this specific shoot of our engagement photos there weren't any projects I would label as 'DIY'. We just chose the type of setting we wanted; abandoned building, picnic, outdoor scenery, etc., and with the help of our wonderful photographer we were able to create gorgeous photos that we can enjoy for the rest of our lives.
Vendors
Photographer: Gideon Photography