As the rays of the sun filtered through the trees, family and guests gathered at the picturesque foothills of California's Yosemite National Park to celebrate Rachel and Brian's wedding. The gentle breeze mingled with the sweet sound of chirping birds as the happy couple walked down the aisle. This day was oozing with touching sentiments and we could not stop swooning. Check out all the details we love from this feature below!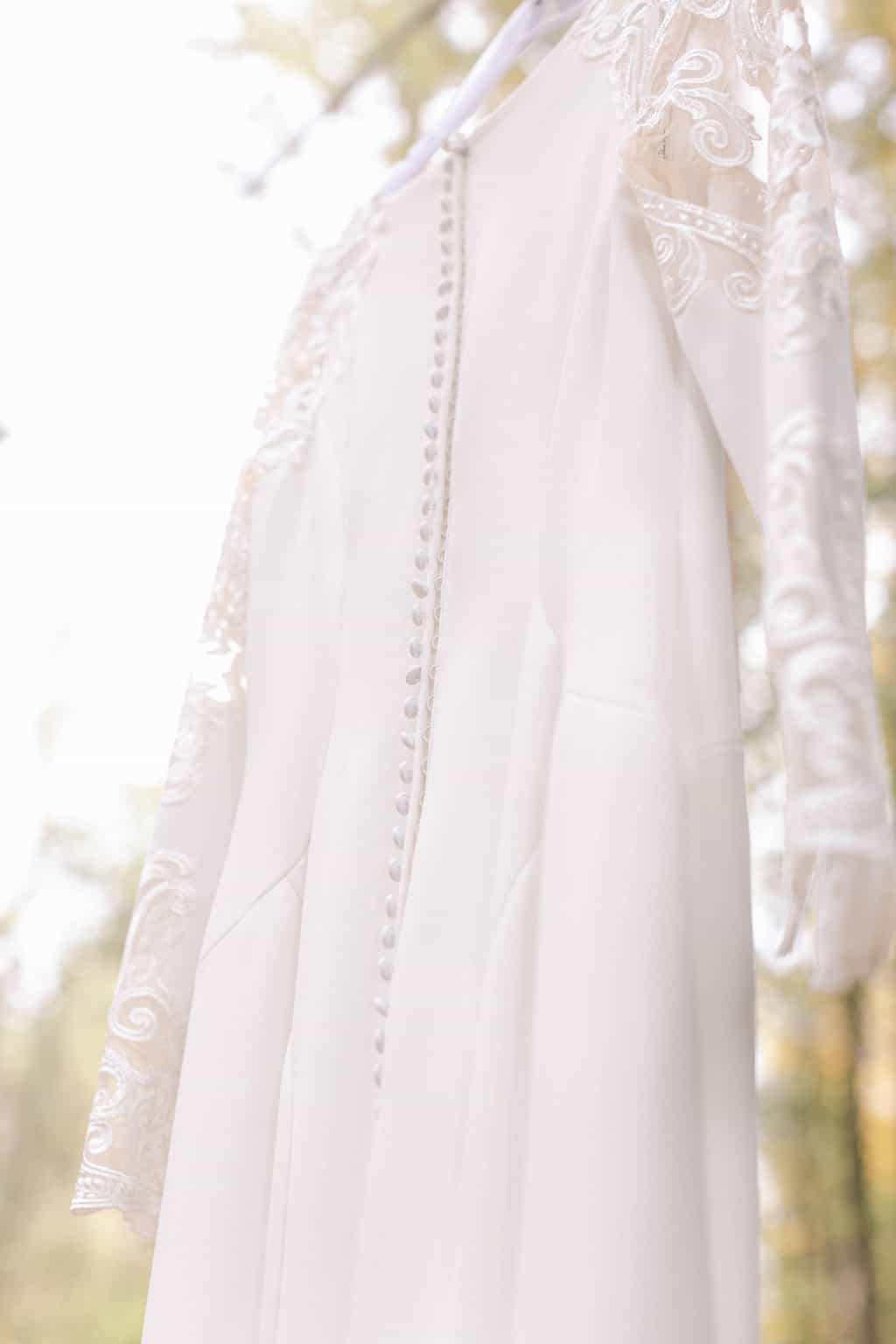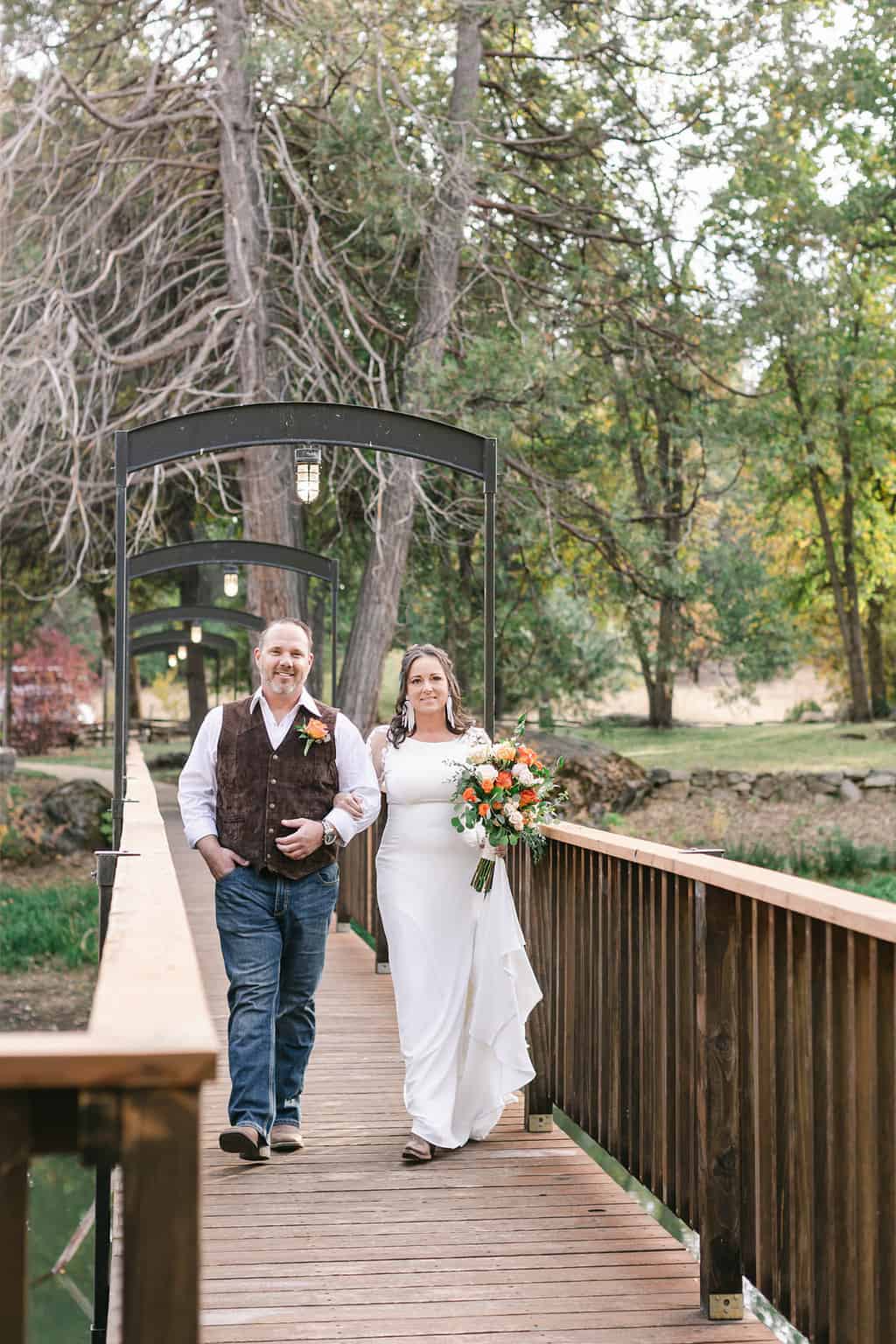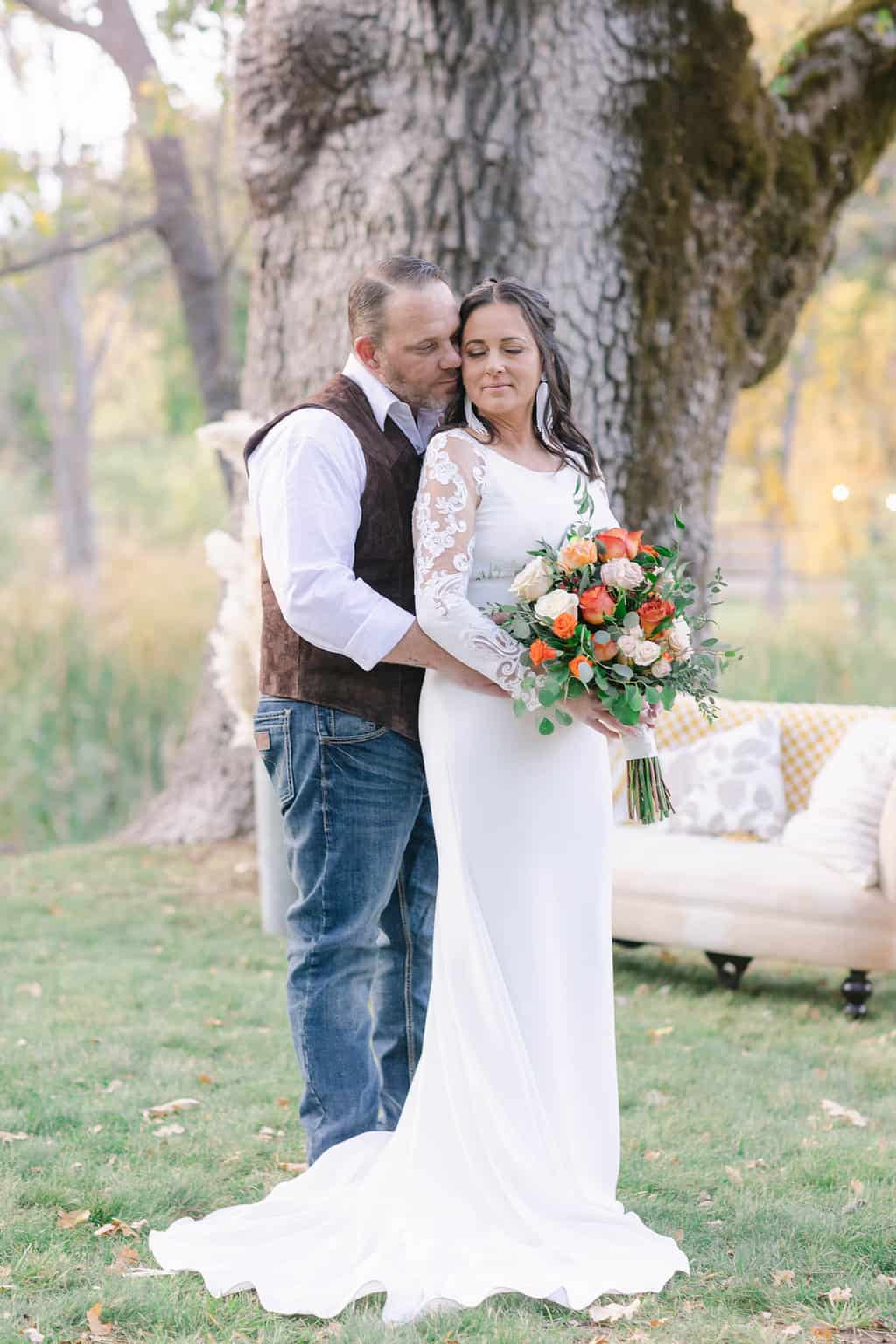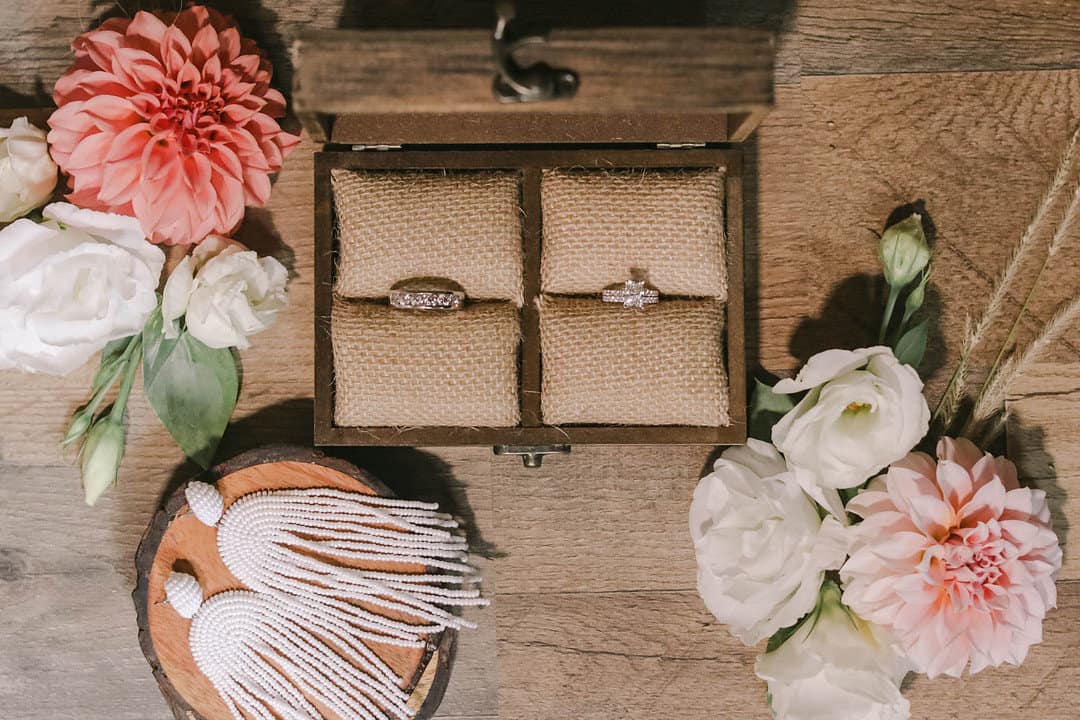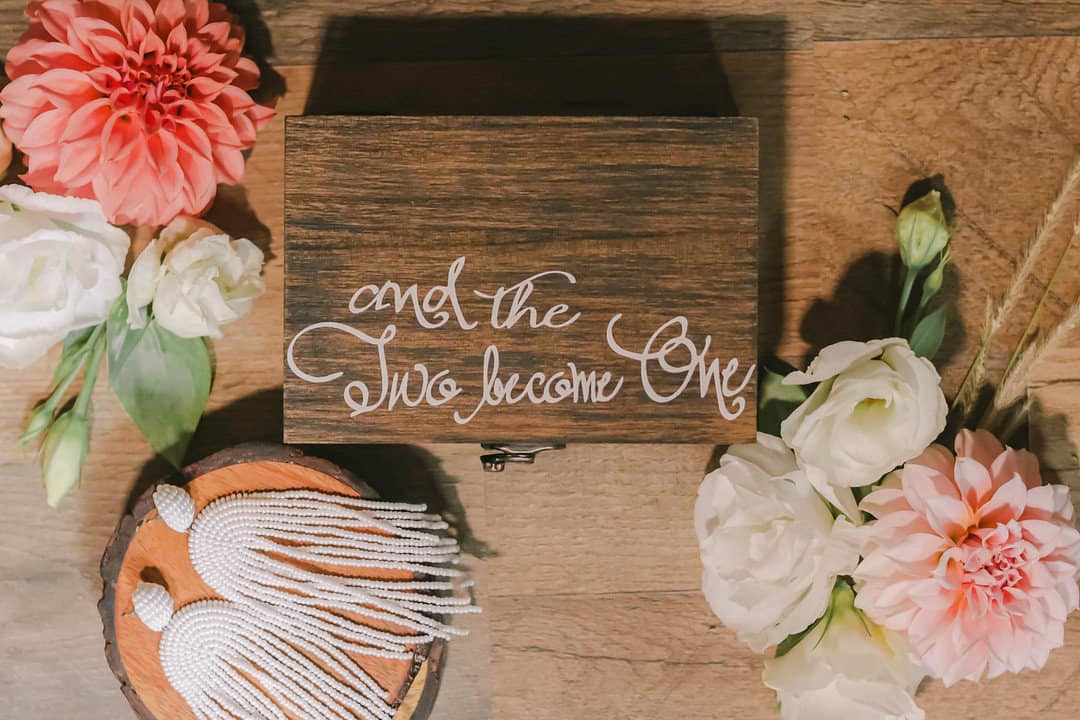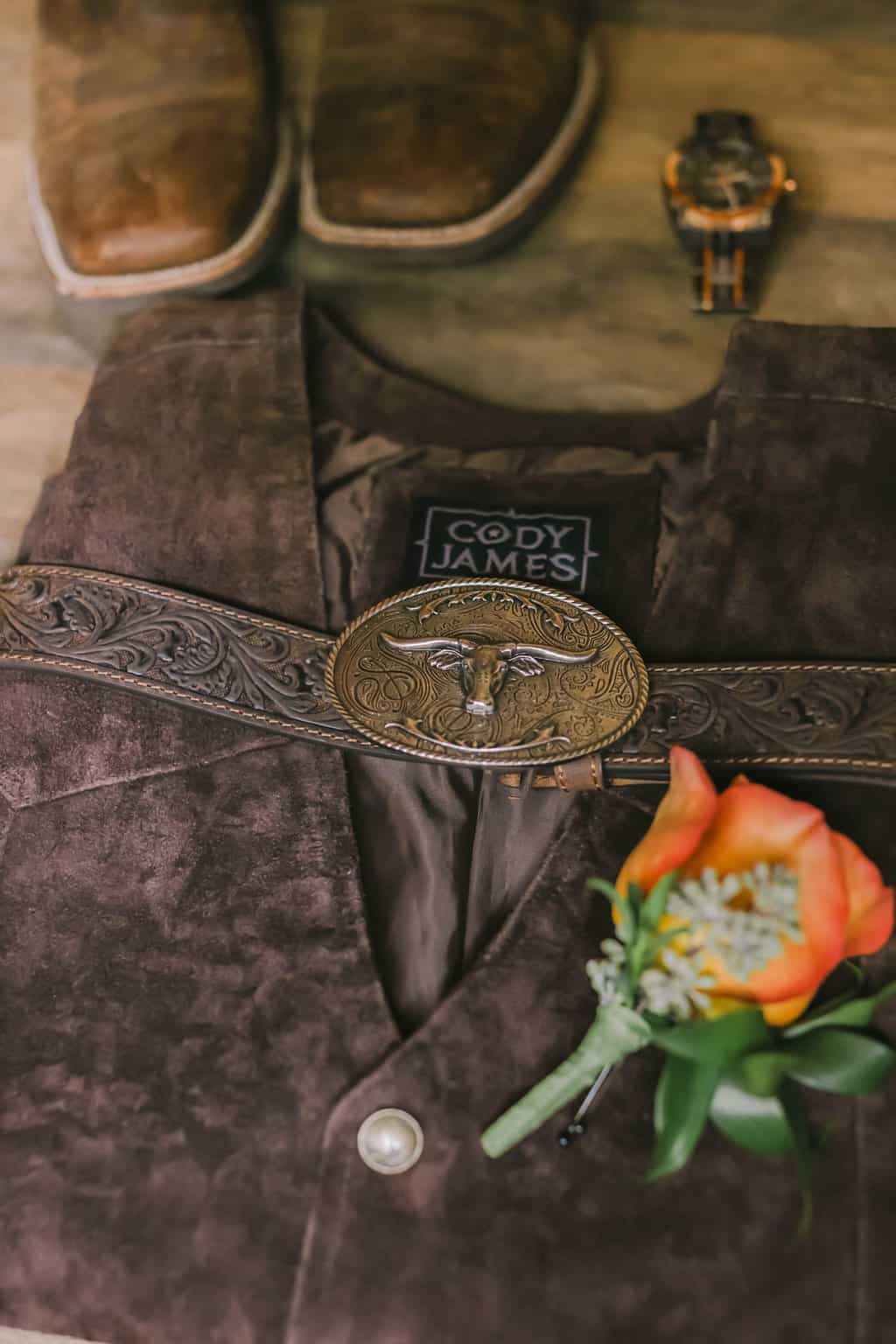 Rachel looked stunning in a classic, long-sleeved gown with delicate lace details. She carried a beautiful bouquet of flowers and greenery, which complemented the natural beauty of the surrounding lush forest. The groom was equally dashing in his stylish and modern cowboy look that perfectly matched the ambiance of the venue.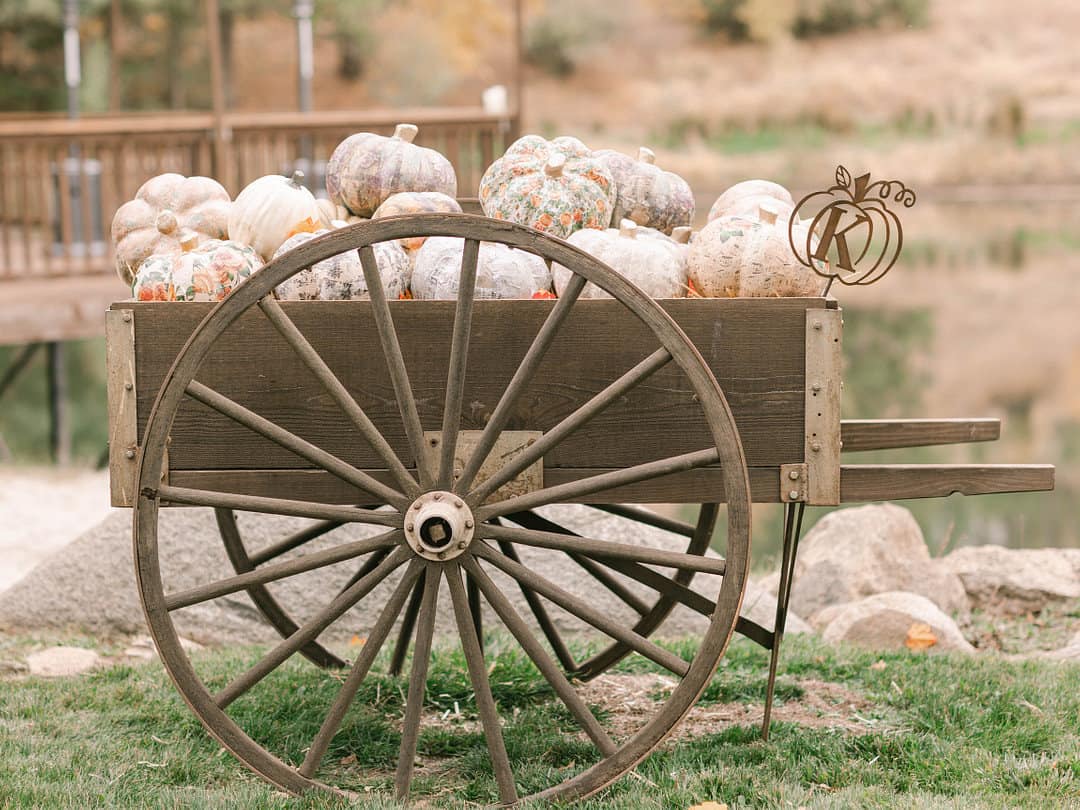 The reception area was adorned with pumpkins, tasteful floral arrangements, and twinkling fairy lights, lending a magical touch to the woodland setting.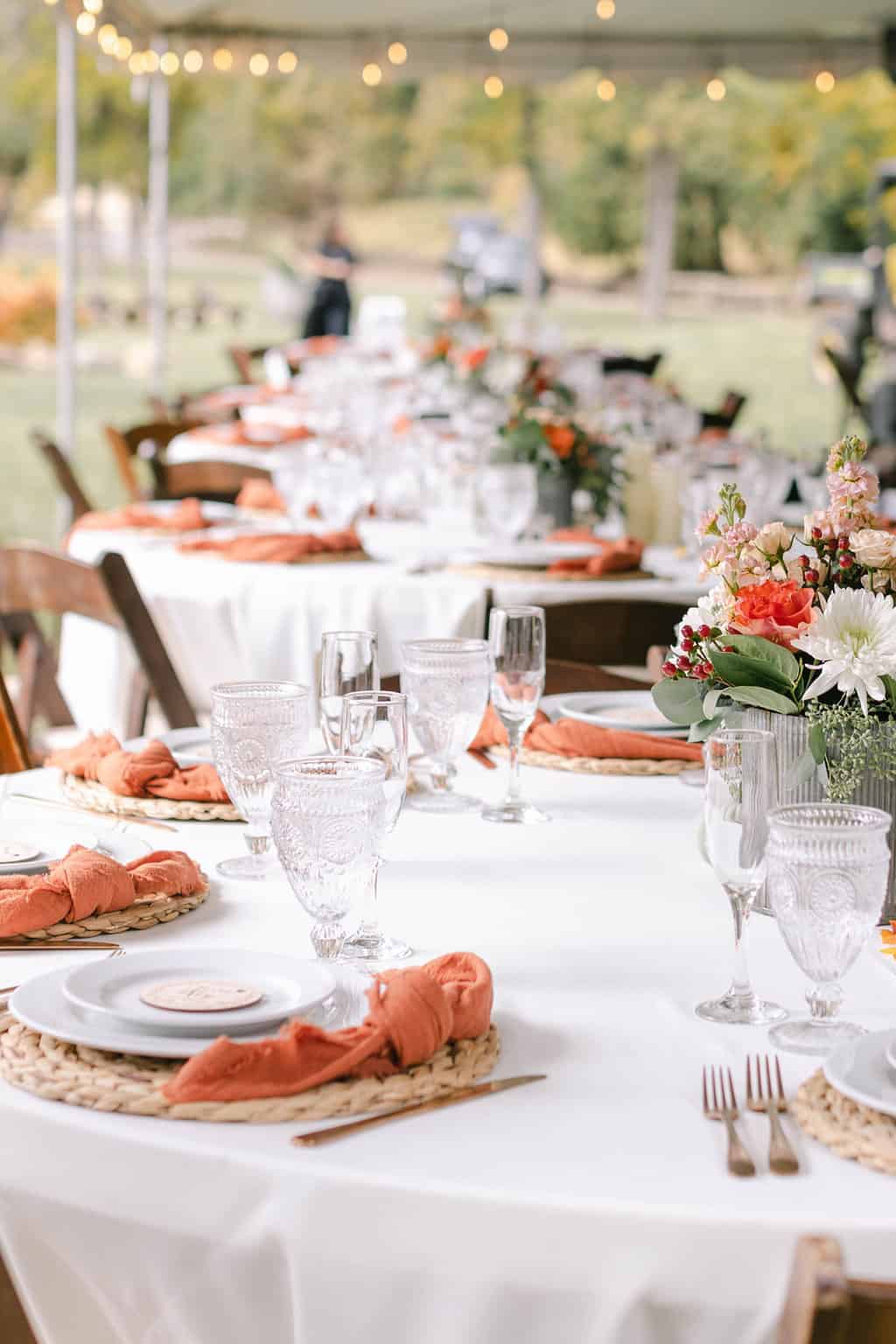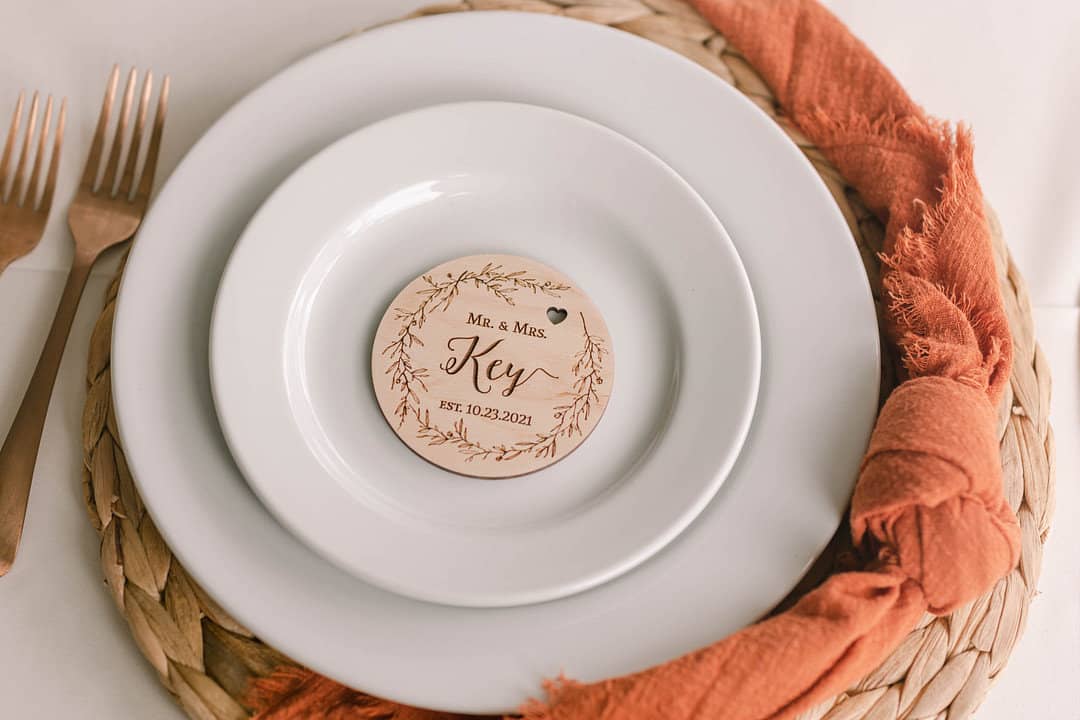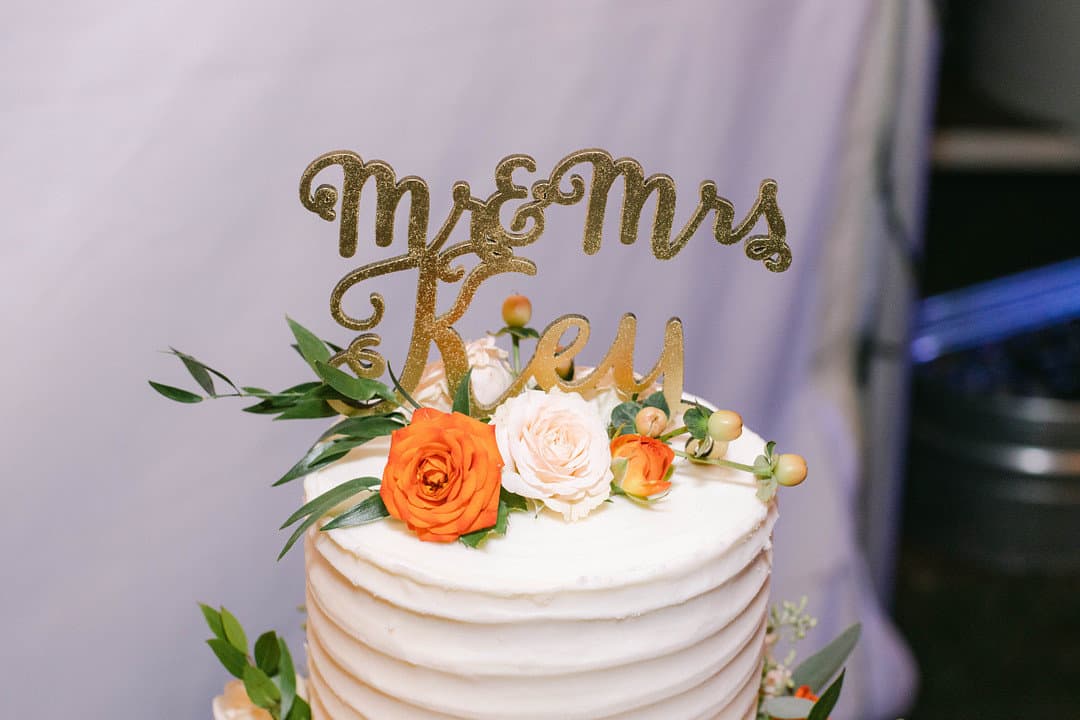 The tables were adorned with white linens and rustic choices. As the sun began to set, the couple grabbed the moment to pose against beautiful autumn leaves. Friends and family joined in, creating an unforgettable and joyous atmosphere that celebrated the love of two wonderful people.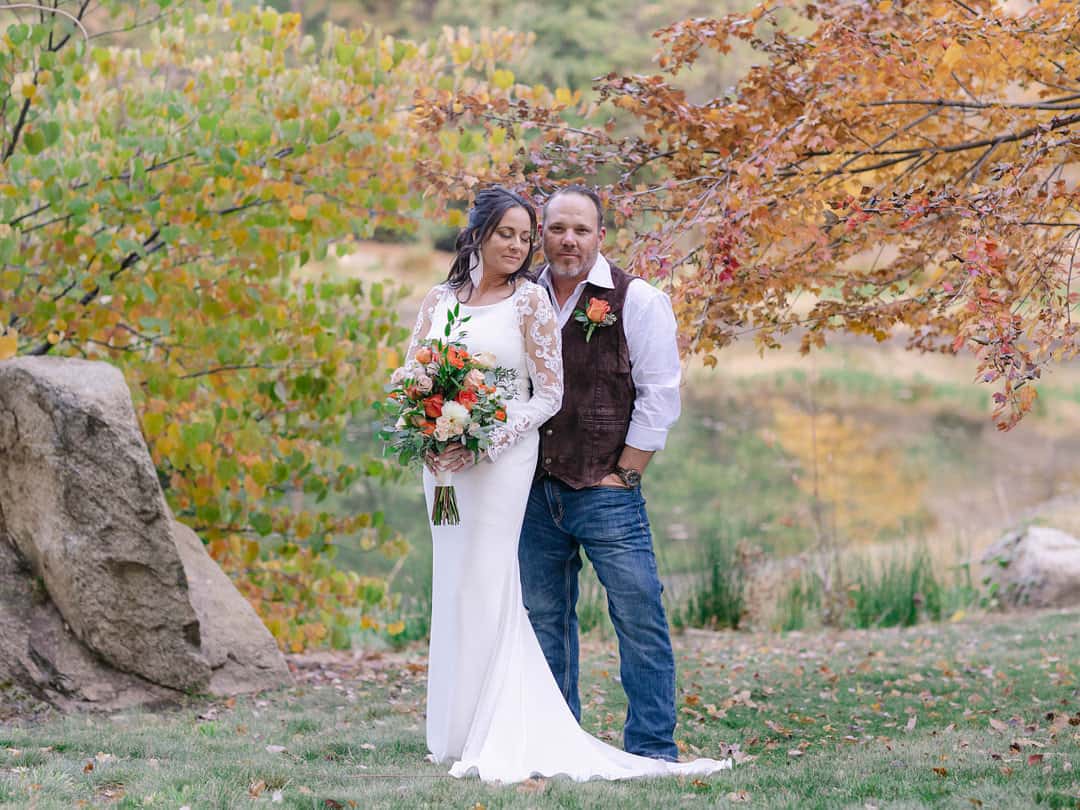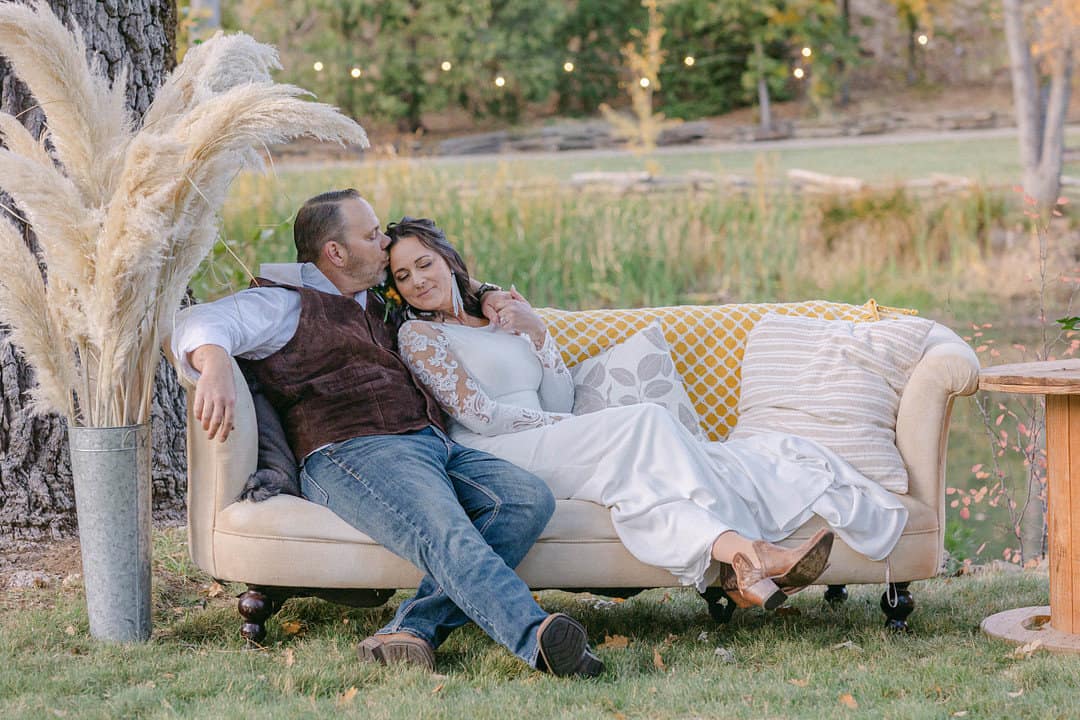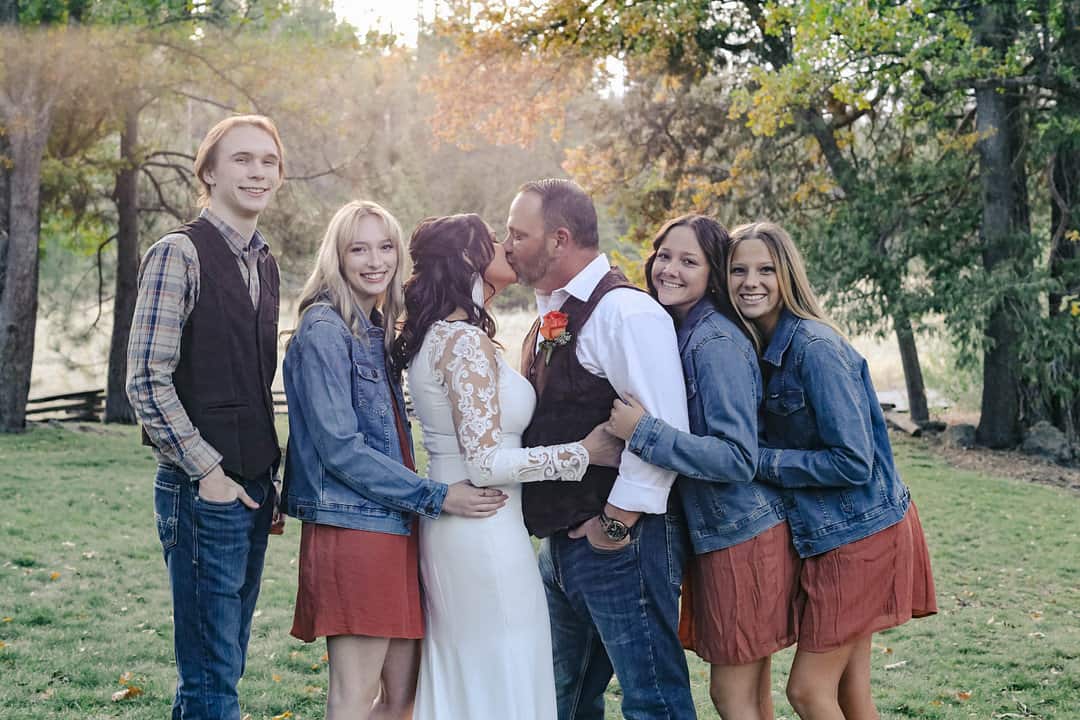 This wedding was a perfect example of how timeless elegance can blend effortlessly with woodland romance, creating a whimsical event. The natural beauty of the forest, combined with tasteful décor, made for the perfect rustic country experience – something that will forever be etched in the memories of all those who attended.
Vendors
Hair Stylist: Marias Beautiie
Makeup Artist: Makeup by Maisee Yang
Bridesmaid Store: Elizabeths Bridal
Dress Designer: Maggie Sottero
Photographer: Jadedphotography2020