Click image to enlarge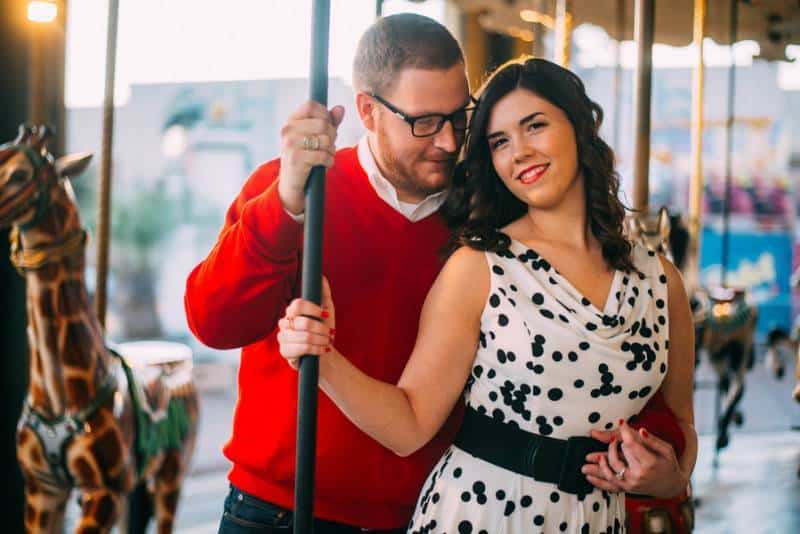 Like. Click to Vote
>
What a fun and adorable engagement shoot. We're used to engagement albums just parading around various venues so when we chanced upon this couple's session of them not only walking and posing, but actually having fun and riding the attractions. It may be tricky to capture moving shots like these but with a good photographer, nothing is impossible. I love the effect whenever these two kiss and everyone around them is just a blur. Artistic. Congratulations Lauren & Bryce!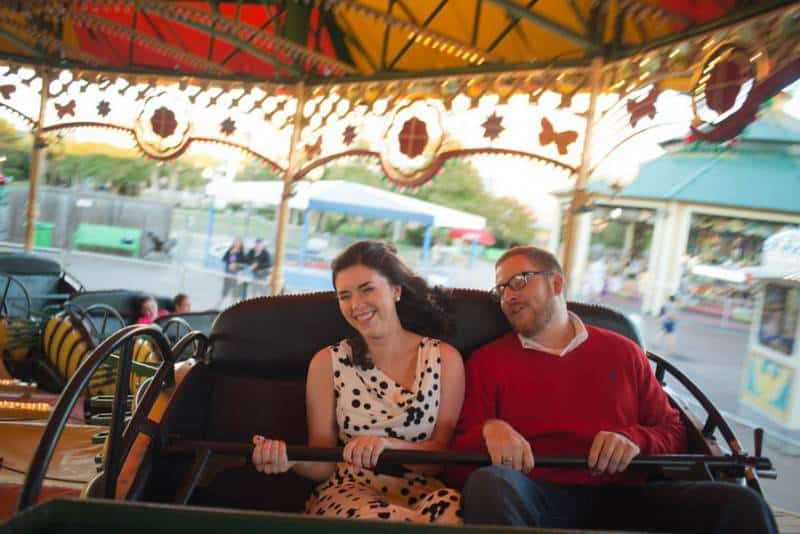 Photographer
What did you want to portray in your engagement shoot?
We wanted to capture a more lifestyle driven shoot with less posed material and more telling the story of them enjoying the location
Why did you choose the location?
We chose the Pavilion Nostalgia Park because of how much history it holds for the Myrtle Beach area. Both Lauren and Brice used to work at Broadway at The Beach and also spent their summers visiting the original Pavilion Amusement Park here in Myrtle Beach where the rides featured once sat.
What inspired your outfits for the engagement session?
The couple wanted a autumn-type wardrobe. Something relaxed but with a more southern charm.
Do the photos give a hint on what will happen on their wedding day? How so?
I do not believe so. The photos were an idea we decided to run with, without sticking with the theme of their wedding day.
How did you tell the couple to feel at ease with all the posed shootings?
Like with all my couples, I encouraged them to talk and joke around with each other while keeping my distance to make them feel a little more intimate without me crowding them. I like to tell short little stories that I know will get a bit of a laugh which helps them loosen up a bit and not feel like they are under a microscope.
If the wedding already occurred, would you mind telling us more about it?
They will be tying the knot is 2015!
Vendors
Photographer:  Jarett Hucks Photography