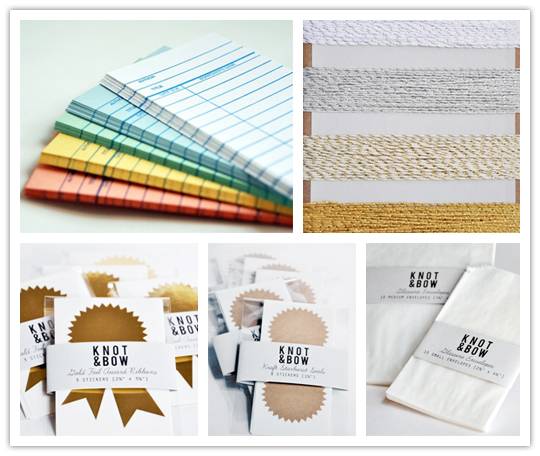 Alright, this is this is the last packaging supply post for a little while… I promise? Yep, okay, I promise. It's just so hard not to get excited about Knot and Bow's shop, though!
A long time favorite of mine, I've been dying to come up with an excuse to use their library cards for something. I adore the idea of using them for escort card details (or something similar) in a wedding with a schoolhouse theme. How lovely would that be for high school sweethearts? The metallic twine collection is to die for (and perfect for a winter wedding!). They've got great taste in unexpected details, so definitely put Knot and Bow on your list when looking for great wedding crafting supplies!
Images from Knot and Bow.