For many brides, wedding planning is serious stuff. However, there are some couples who can't help but let their sense of humor show through. Get ready to chuckle at this collection of hilarious wedding photos and items.
Funny Groomsmen
These groomsmen have found the perfect ways to incorporate their sense of humor into their friend's wedding. From revealing their super hero costumes under their tuxedos to sporting fun pink socks, these men are so hilarious.
So You're Going to Sit Through a Wedding
This program absolutely takes the cake! It's funny and really sets the mood for the wedding right away. You can bet the guests at this wedding weren't bored.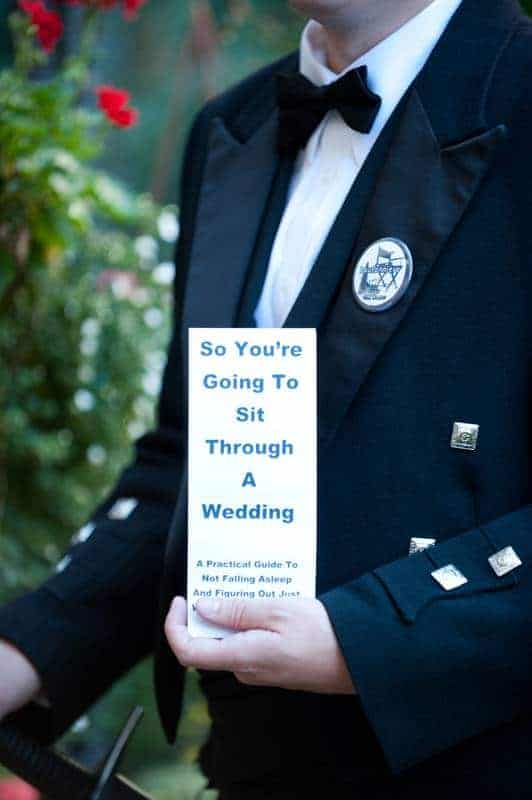 She Went to Jared
This picture features the groom and his friends doing what boys do best – being silly. In this case, they hit on something super hilarious.
Funny Wedding Cakes
This couple just couldn't resist getting a good laugh with their wedding cake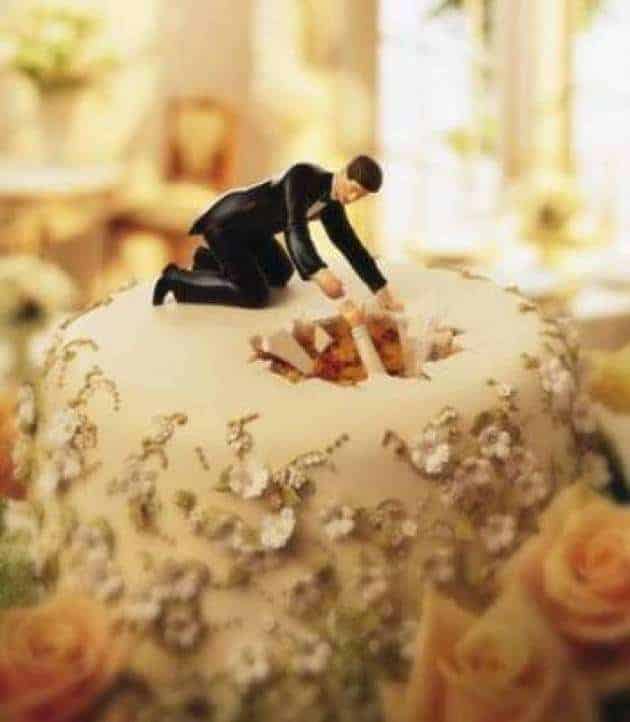 This one couldn't either.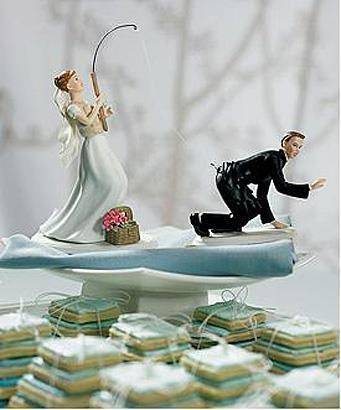 Or this one.
When Zombies Attack
It's obvious that this couple (and their photographer) has a sense of humor. They're having a sweet and romantic picnic, totally oblivious to the threat behind them!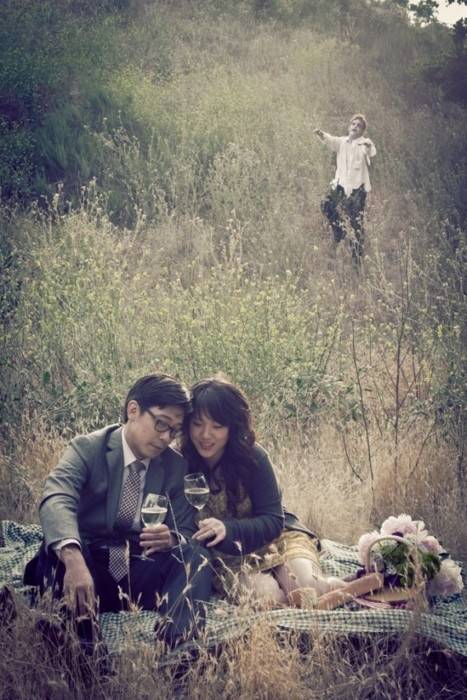 If you and your husband are people that love to laugh, try recreating some of these photos or come up with your own hilarious wedding items/photos.