According to their photographer, Danae and Colin picked the perfect venue for their rainy day wedding. I don't think the couple actually wanted it to rain on their wedding, but it's amazing how things work out in the end. It was a lovely event with hints of vintage in the details. The guys looked absolutely dapper in their classic charcoal suits, while the ladies were vibrant and fresh in marigold (Or they could be coral under a different light — seriously, is this another case of color-changing dresses? Haha). The detail I love the most would be their photos through the years as the table décor. Check out the gallery to see how they look!
To be honest, I could barely even tell that it was a rainy day from the photos; everything just seemed so bright and smiles were all around. I hope that when a rainy day comes (be it literally or figuratively) in the future, they'll remember how beautiful things turned out on the day they became husband and wife. Keep making more beautiful memories Danae and Colin!
Click image to enlarge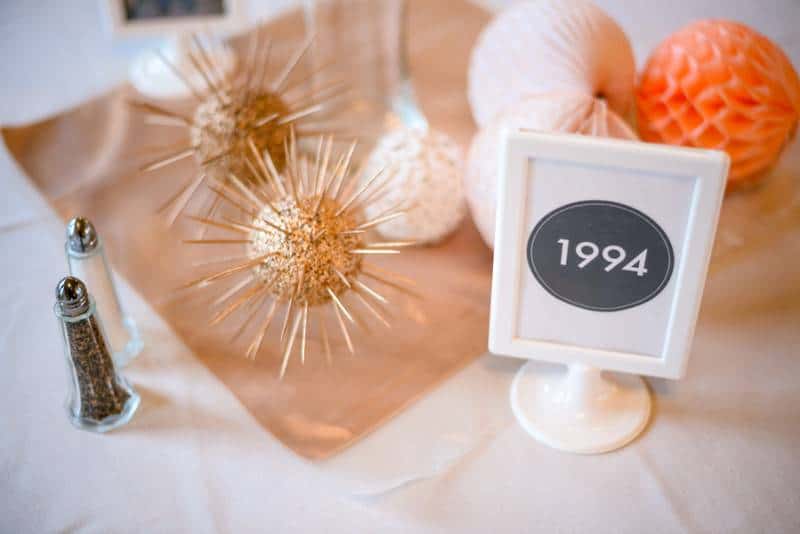 Like. Click to Vote
>
The Do-It-Yourself (DIY) Projects:
The bride and groom did their own table decorations. All of the tables had a year theme. One for each year of their lives with pictures and mementos for each year.
Favorite Part of the Day:
Running around with the couple to quickly get some shots outside for the 15 minutes it wasn't raining.
A Memorable Moment:
Watching the groom walk his mother down the aisle.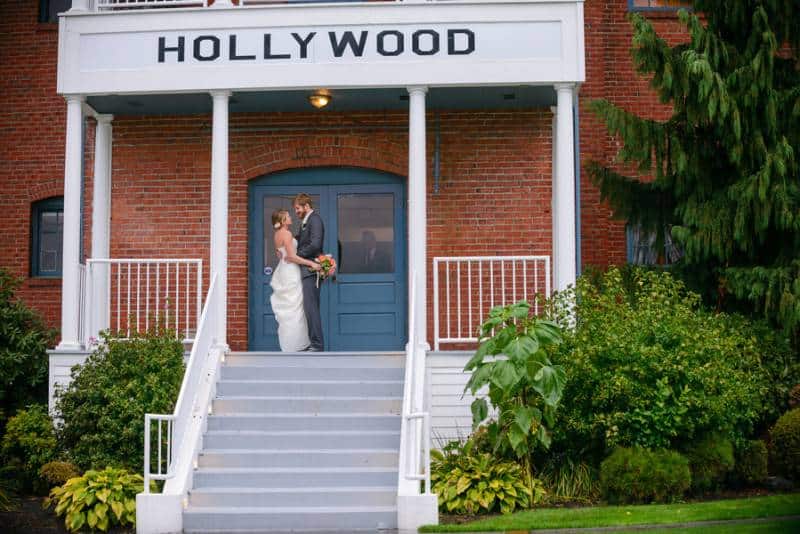 VENDORS:
Photographer: Crozier Photography
Reception Venue: The Hollywood Schoolhouse