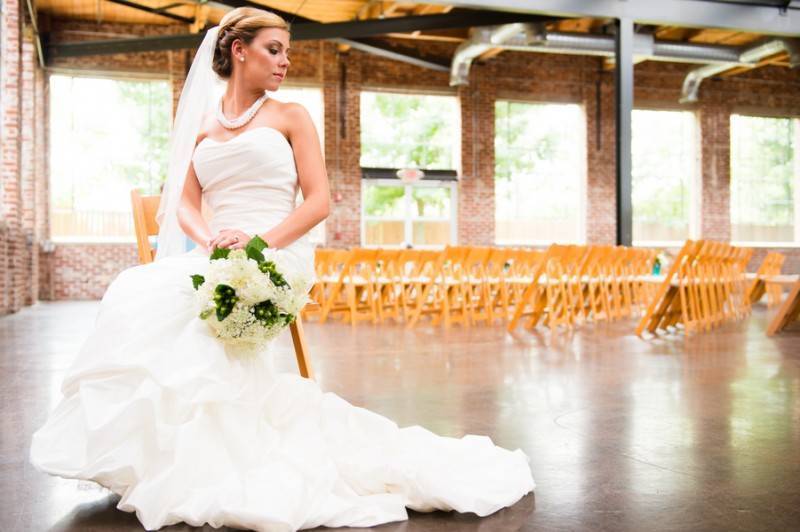 The contrasts in this wedding is awesome. The rough texture of the venue (brick building with exposed pipes) and the official wedding photos' backdrop (shutters) combined with the soft details/decors and the blue and green color theme made for such a picturesque event. Blue and green are actually analogous colors which means that when they are combined, it creates a smooth monochromatic look that just blends well together. But aside from this, everything looks so well together. Not as much as how our bride and groom looks perfect as one, but it's getting there. Congratulations Hannah & Jason!
Photographer:
This wedding wasn't one or even five years in the making but these two had dated and dreamed about this day for 7 years! Truth be told though, Hannah is a daddy's girl, the only daughter and has been dreaming of the day she'd have her fairytale wedding since she was very young. In fact… her 5th birthday party was wedding themed and complete down to the garter! Of course the original garter from years ago was worn under her real gown as she walked down the aisle to meet her prince charming, her best friend and the man that's had her heart for many years and will hold it for many more to come.
I truly love how each wedding day is so unique and I specially love a day filled with family and friends who aren't afraid to let their emotions show… from tears of laughter to full hearted laughter this day was filled to the brim and then overflowing.. it's one of my favorite weddings to date.
The Venue (The Foundry at Puritan Mill) is also one that's I've waited years to work in and oh my goodness.. it was incredible. The light magnificent and the surrounding area had an abundance of options for some absolutely remarkable imagery!
Vendors
Photographer:  Tessa Marie Weddings
Makeup Artist:A Glamour Affair
Floral Designer:A Perfect Wedding Floral Design
DJ:Beauty and the Beat DJ
Caterer:Endive Catering
Dress Store: I Do I Do Bridal
Tuxedo and Mens Attire: Savi Formal Wear
Other Location:The Foundry at Puritan Mills