A Wedding Jumpsuit makes the perfect statement for a fuss-free bride who mustn't be concerned with long trailing fabrics on her wedding day. Wedding Jumpsuits make it very easy to move and makes one feel most comfortable from ceremony to after party, Plus they are elegant, simple and stylish.
For other events too, a sleek jumpsuit can be a great option, events like bridal shower, engagement party, etc are places where this sleek jumpsuit fits perfectly. You also can wear them once again on your formal events. Jumpsuits are available in a big range of silhouette for every sort of bride style like from pared back to ornate and dramatic.
For an effortless modern bride, these are the best wedding suits that you must select.
Underwire Ruffle Jumpsuit
Plunge Front Wide Leg Lace Jumpsuit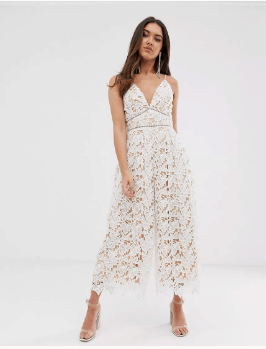 Embroidered Lace Jumpsuit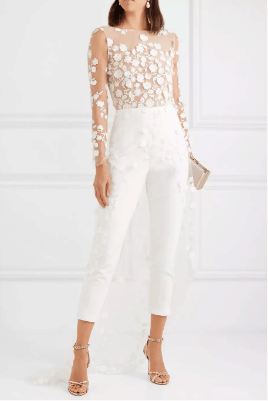 Plunging Neckline Jumpsuit
One-Shoulder Crepe Wedding Jumpsuit with Bow
Strapless Jumpsuit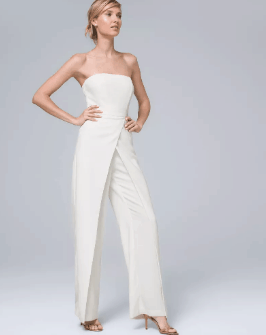 Off-the-Shoulder Frills Jumpsuit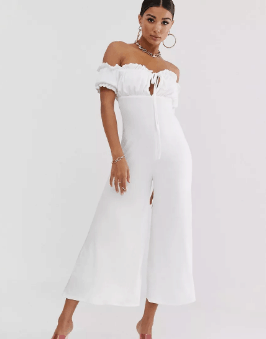 One-Shoulder Bow Jumpsuit
Crepe Wrap Jumpsuit
Wool Halter Neck Jumpsuit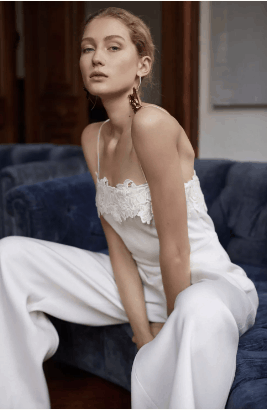 Peplum Overlay Wide-Leg Jumpsuit
Crepe Lace Overlay Cape Sleeve Jumpsuit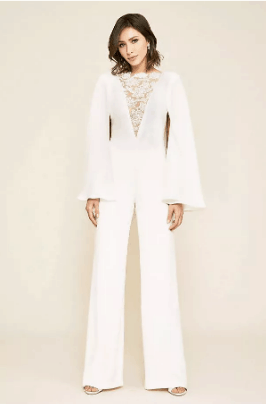 Ruffle Jumpsuit
Deep V Lace Jumpsuit
High Neckline Embroidered Pantsuit
V-Neck Jumpsuit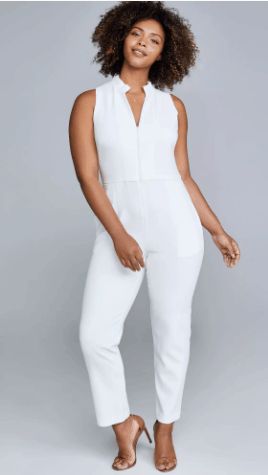 Linen Cutout Jumpsuit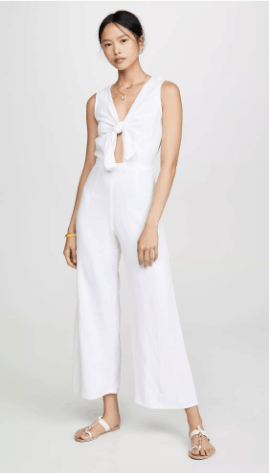 Eyelet Embroidered Jumpsuit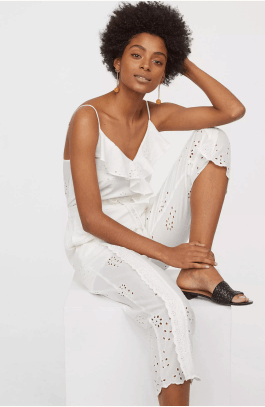 Ruffled Jumpsuit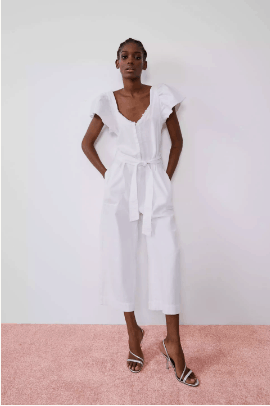 Charmeuse Wide-Legged Jumpsuit
Strappy High Waisted Jumpsuit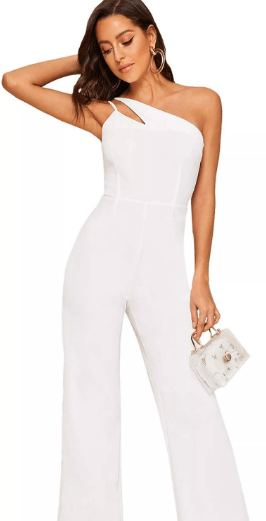 Romantic Lace Jumpsuit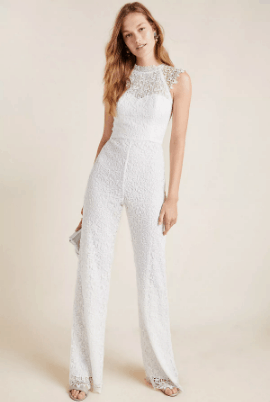 ASOS Design Ruffled Jumpsuit
Mara Jumpsuit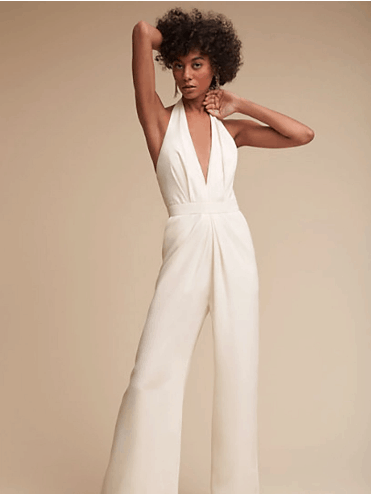 Rachel Zoe Margo Jumpsuit