Click image to enlarge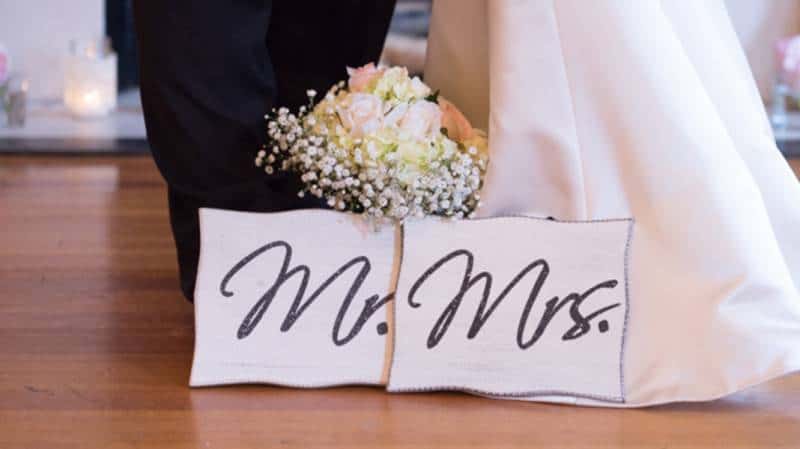 1

Like. Click to Vote
>
There sure were a bunch of lovely details from this elegant wedding. Candles wrapped in burlap, beautiful cake and cake topper, and mason jars adorned this event and they were reflective of our bride, Lisa – simple yet exuded style and grace. Her and her beau's special day was a sweetly decorated wedding with soft colors of pink, white and ivory – it was the perfect palette for an elegant occasion. Congratulations Lisa & Caesar!

Bride
What is your story as a couple, how did you meet & fall in love?
It was truly love at first sight. I knew from day one, Caesar was my knight in shining armor.
What makes the two of you a perfect match?
We are grounded in the Father and both agree that He is the center of our lives.
How did he (or you) propose?
FUNNY STORY – He didn't. We just knew
How long was the planning process? Did you think it was enough time?
A little over a year. It was enough time, but boy did time fly. Our day has come and gone so fast.
What was the best advice you received when you were planning your wedding?
Don't settle for anything except what you want.
What tips & tricks (can we use "hacks"?) can you share future brides that you yourself have learned during and after your wedding?
Delegate so you're not doing everything yourself. Make sure you're 100% happy with your Hair & Makeup Artist. Try not to stress – BREATHE!
What were some challenges you faced while planning your wedding & what did you do to address them?
Finding the right photographer. Everything else was almost done by the venue being so gorgeous.
What inspired your wedding décor? Why did you choose the things that you did?
We combined a rustic with elegance. Mason jars, lace, burlap – all represent simplicity. Exactly who I am.
What was the wedding budget?
10,000
Where did you save the most money?
The Wedding Photographer
What was the biggest expense?
The venue & food – $3000 & $2500
How many guests were invited in your wedding and what was the final guest count?
165
How did you narrow down your list?
I didn't allow any children.
Where did you go on your honeymoon?
Great Wolf Lodge for a FamilyMoon
What are you most excited about for the future?
Being grandparents to our beautiful children's children.
Do you have advice for couples still in the planning process?
Take your time, don't rush and have fun!!!! Your day is going to be awesome no matter what, because you're an amazing bride.
What is the overall story for this album?
Anything is possible when you keep your focus and love for one another.
What inspired the wedding day outfits?
I just allowed my children to pick what they wanted. Ivory goes amazing with our skin color
What was your favorite part of the day?
The first look. The look on my husband's face was priceless. I didn't think he would be so shocked, which made me even more excited to walk down that aisle.
Was there any Do it Yourself (DIY) projects? If so, can you describe them in detail?
The mason jars, bouquets, table decor, aisle decor.
Was there a theme for the ceremony and reception?
Rustic Elegance.
What part of the ceremonies do you think was the most memorable for you? (& your guests?)
For me, when my brother-in-law stepped in at the last minute to walk me down the aisle. I felt covered and blessed. For my guests- the DJ had everyone dancing and having such a great time. Not to mention the food was amazing.

Vendors
Photographer:  Weddings by Emmaleigh Nikole
Event Venue:  The Hotel Concord