Today's styled shoot shows the kind of love we LOVE to photograph! Lass & Beau Photography pulled it off! Settled in the highlands of Letchworth State Park, this woodland inspiration shows romance and excitement in blissful harmony. The pair is quite obviously smitten and the happiness they share beams out when they are together. Spool down and lavish yourself with this fun and adventurous styled shoot.
Click image to enlarge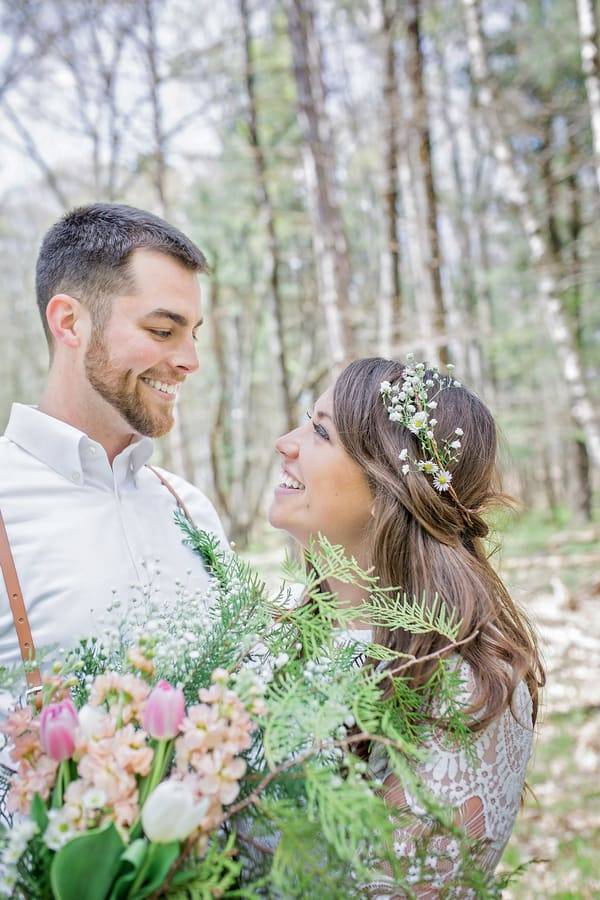 52

Like. Click to Vote
>
The View
Letchworth is a very special place for romantic absolutes. The woodland tone and the grandeur of the place will surely leave you in awe. Overlooking the gaping ravine, this is a perfect place for adventurists to realize their wedding fantasies.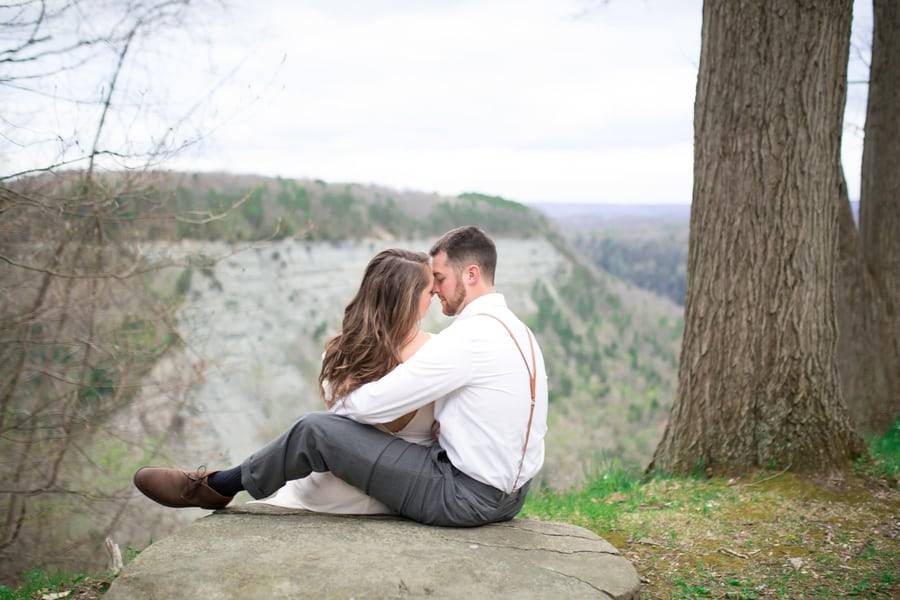 The Gorg Overlooks
This place looks awesome! The calm reflection of the lake gives this pristine feel to the photos. Their alluring glances surely stands out in this romantic overlook.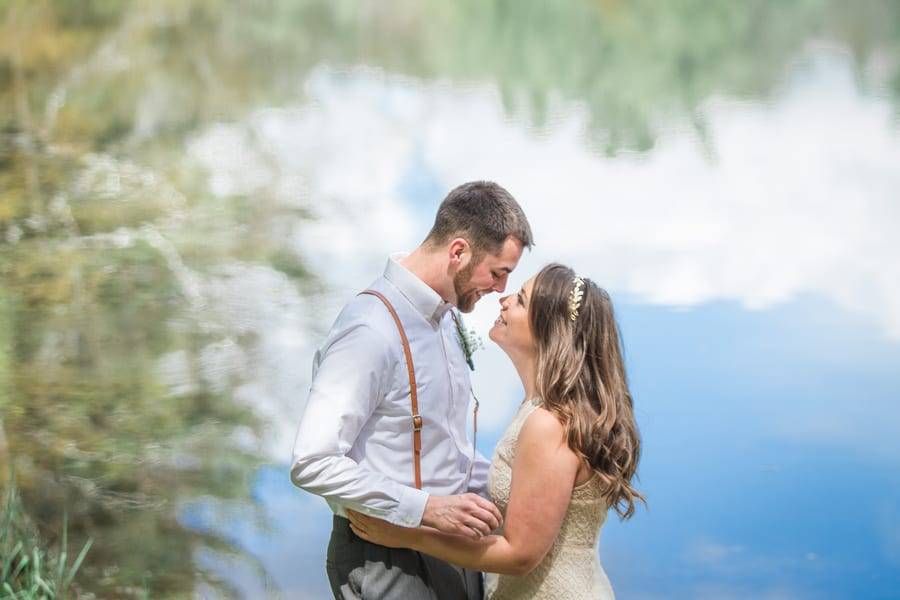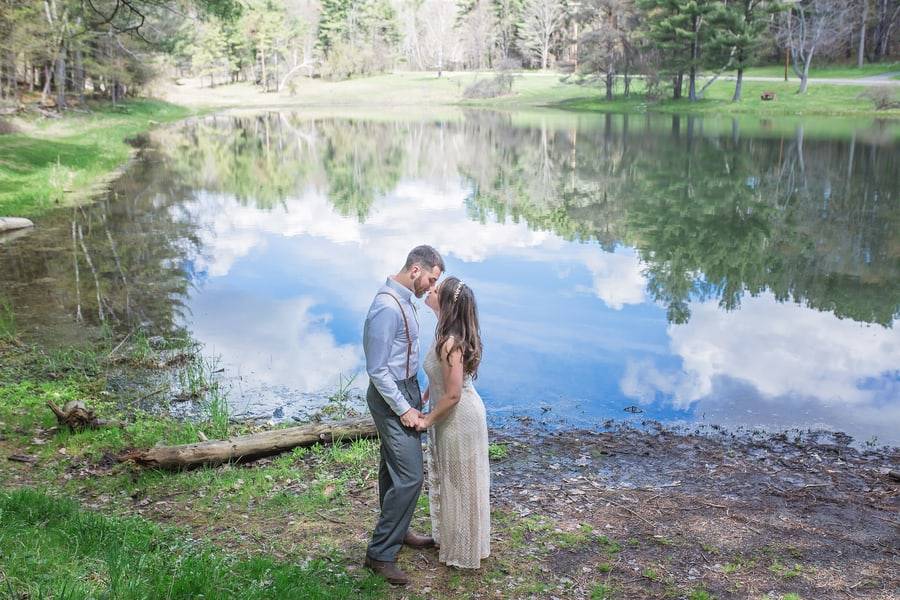 The Wardrobe
Everything about their wardrobe expresses how simple it would take to make this inspiration so intimidating. The pearl white embroidered elegant cut dress with his strapped white long sleeve and gray khaki pants looks perfect for each other. Not too fancy yet stands out in this highland wedding inspiration.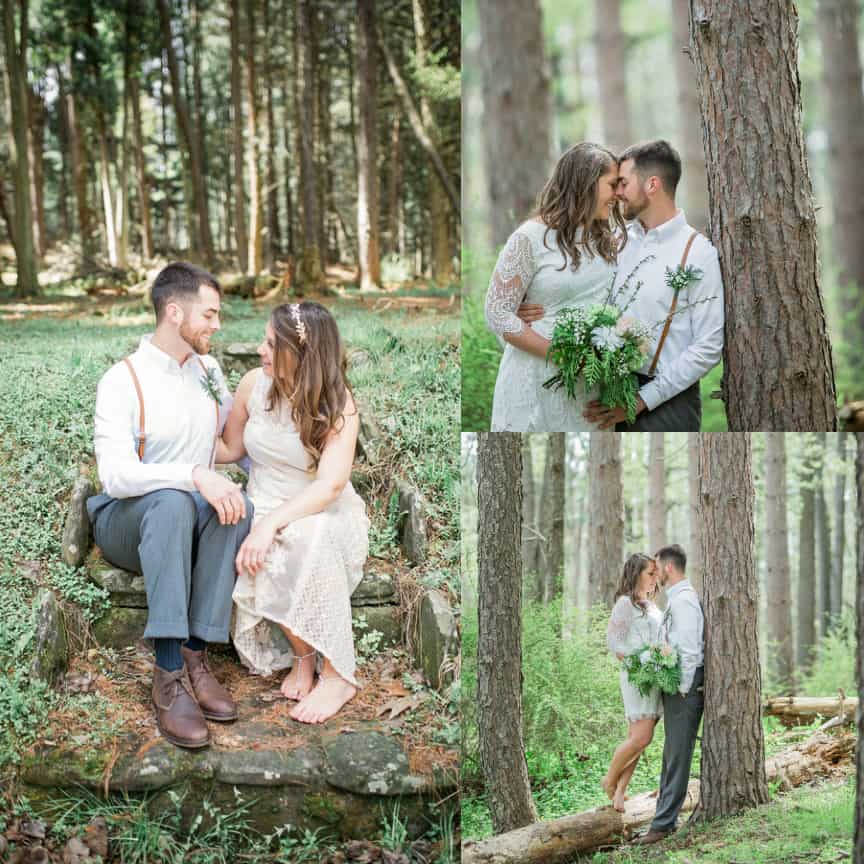 The Bouquet
A collection of wild flowers, tulips and gypsophila in fern wraps supplements the modest dress. The baby's breath in her head band looks chic! A luscious twist in this woodland theme.

The Highland Table Setting
The stone tables of Letchworth state park are a historic staple and we love how beautiful they are. Taken from the gorge and turned into tables, they are a great recycled use of the lands resources.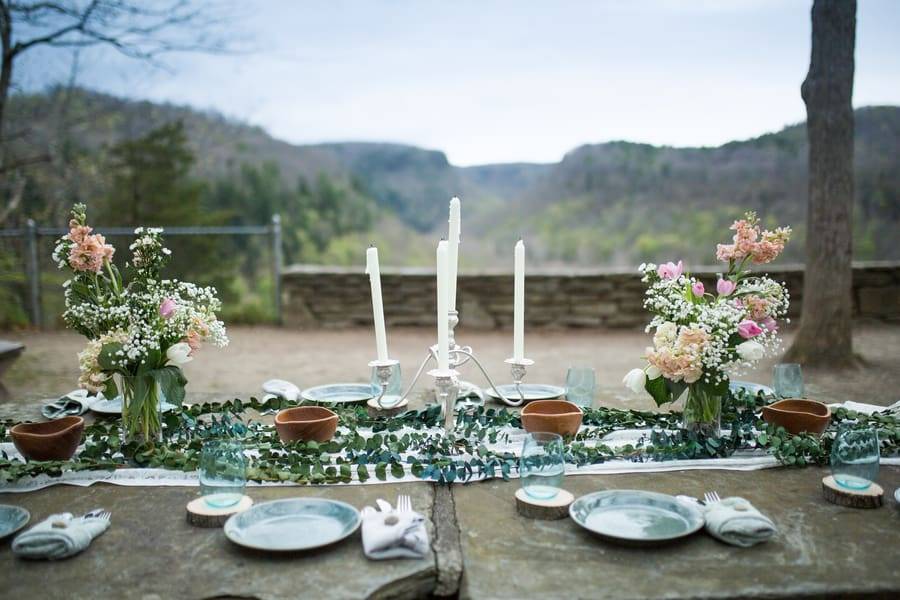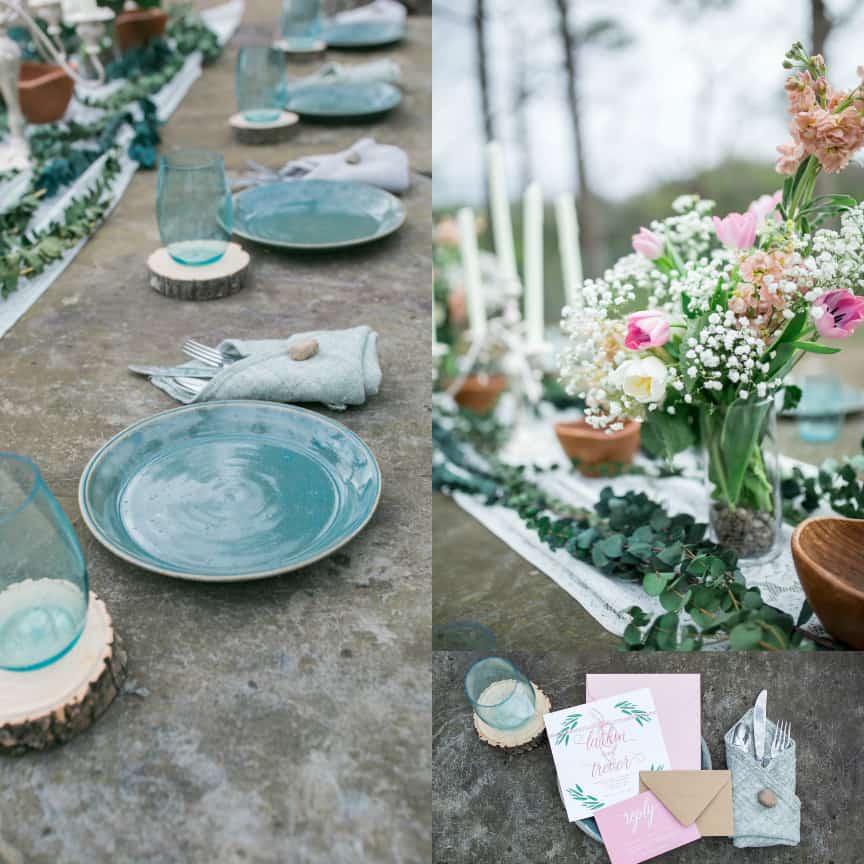 The Invites
Made from precisely crafted materials – these invitations are beautiful with calligraphy. The green and pink envelopes complements the neutral tones of the laces and of this woodland theme.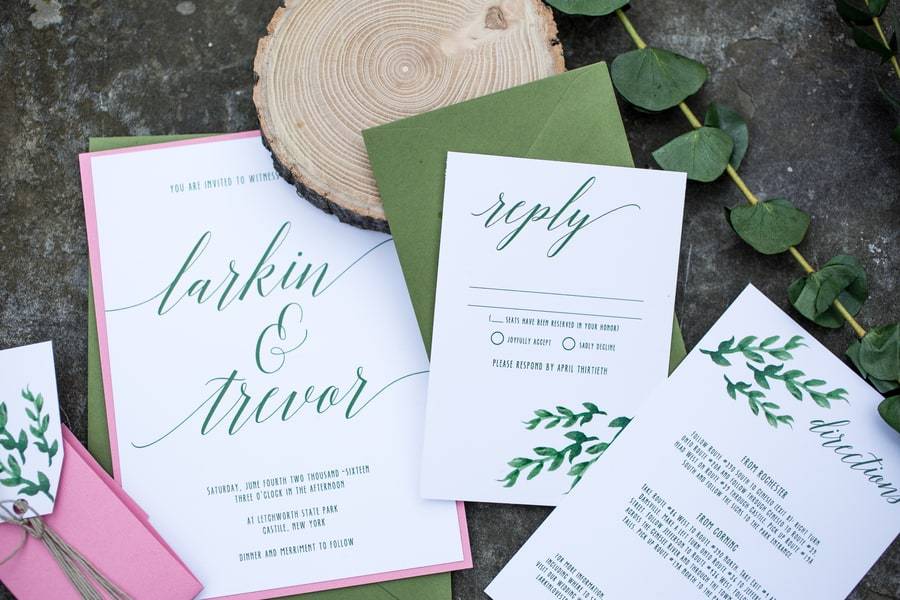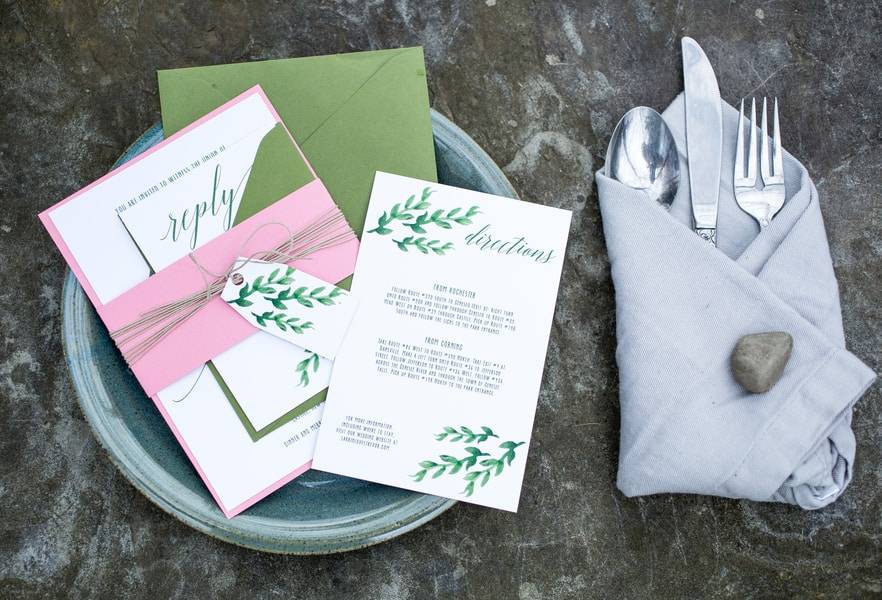 Hand Spun Novelties
We adore hand spun pottery and these plates and bowls are beautiful. Even though they are a set, they are each a little different and that is what we love most about pottery. The candelabrum on the table is a family heirloom. Its not only gorgeous, but also quite sentimental.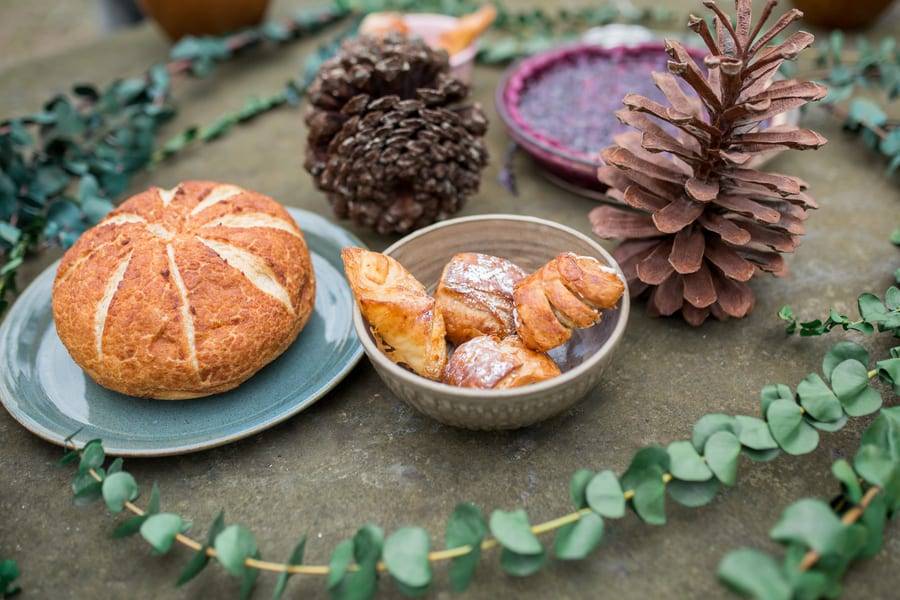 From the Photographer
Brock and I love working as a husband and Wife photography team. We are so in sync with each other and so comfortable with each others style of photography and artistic approach that we have a very thorough approach to covering weddings, while still having fun and enjoying that we are creating art together and documenting such important memories for our couples. We really love photographing emotions, whether its a wedding day full of laughter, tears and tenderness, or a bunch of giggling children, we love capturing real moments full of feelings. We are based out of Rochester NY and we love to travel! Prices start at $1800.
Vendors
Photographer:  Lass & Beau
Model: Deep Roots Photography
Invitation Designer: Emma Bauso Design
Ceremony Location: Letchworth State Park
Event Venue: Letchworth State Park
Other:Pits Pots