White is the most opted color when it comes to wedding dresses. However, if you're wanting to pull off beyond traditions, then blush dresses are worth considering! Featuring the blush and rose gold combo plus a candlelit ceremony space, today's shoot has absolutely smitten us! This concoction by Courtney June Photography is as enchanting as it can be! Soft, sleek and sweet, just the way we like it!
Click image to enlarge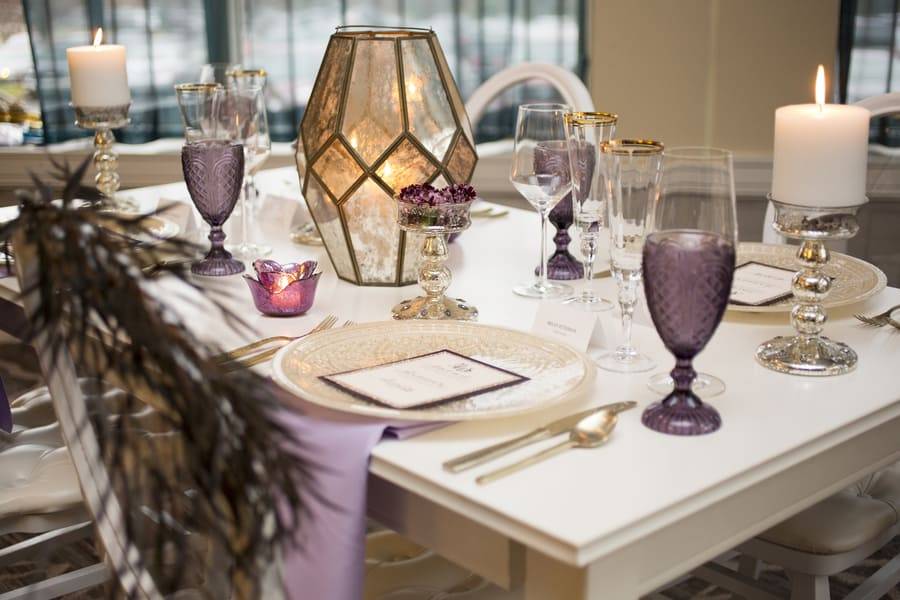 1

Like. Click to Vote
>
Extra Special Details
We absolutely LOVED this gorgeous blush dress with dainty details!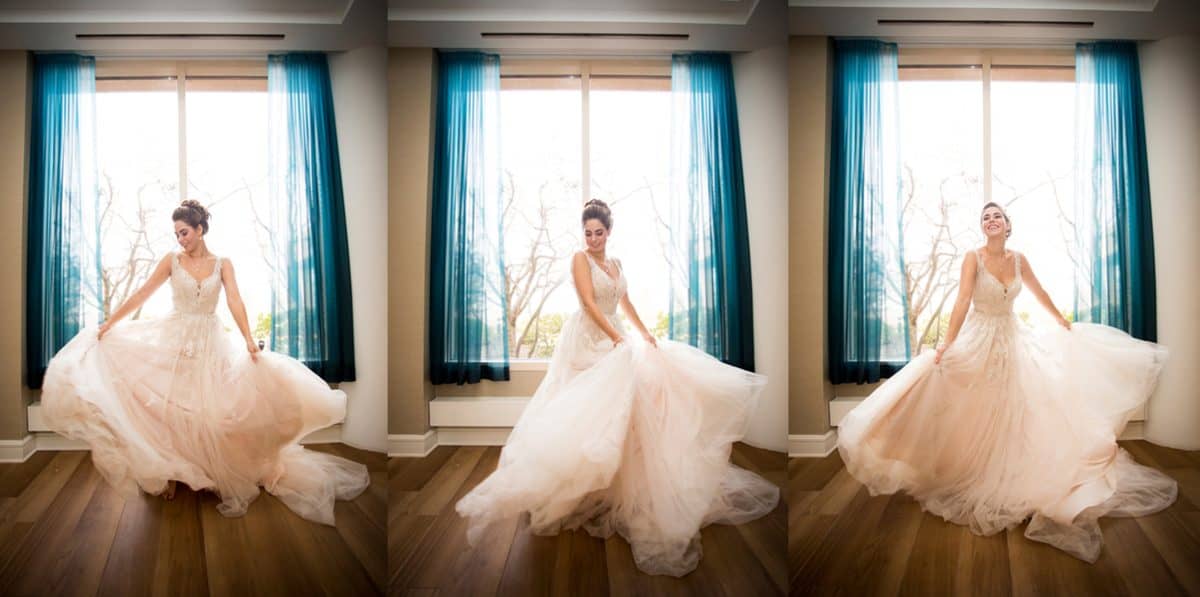 The rose gold jewelry and shoes really helped to tie the look in.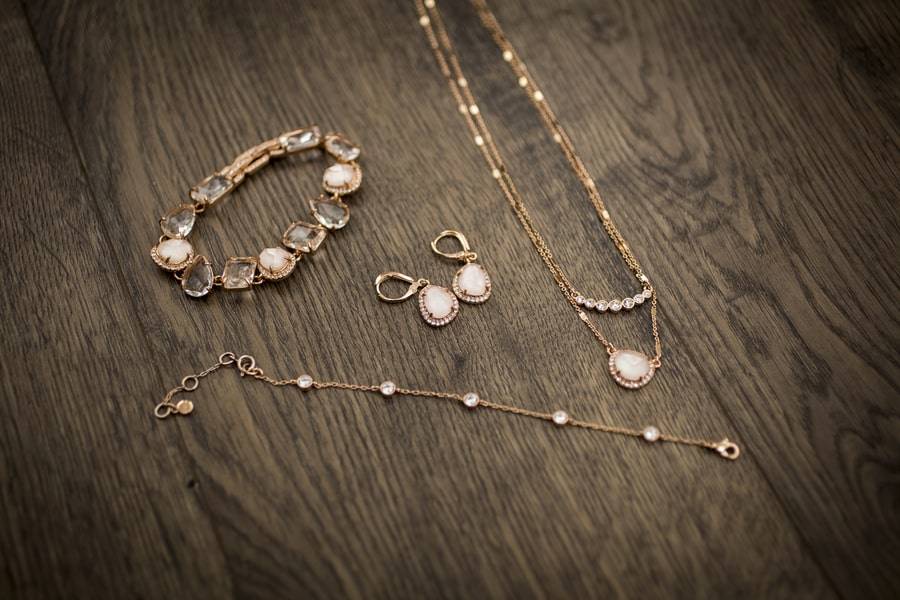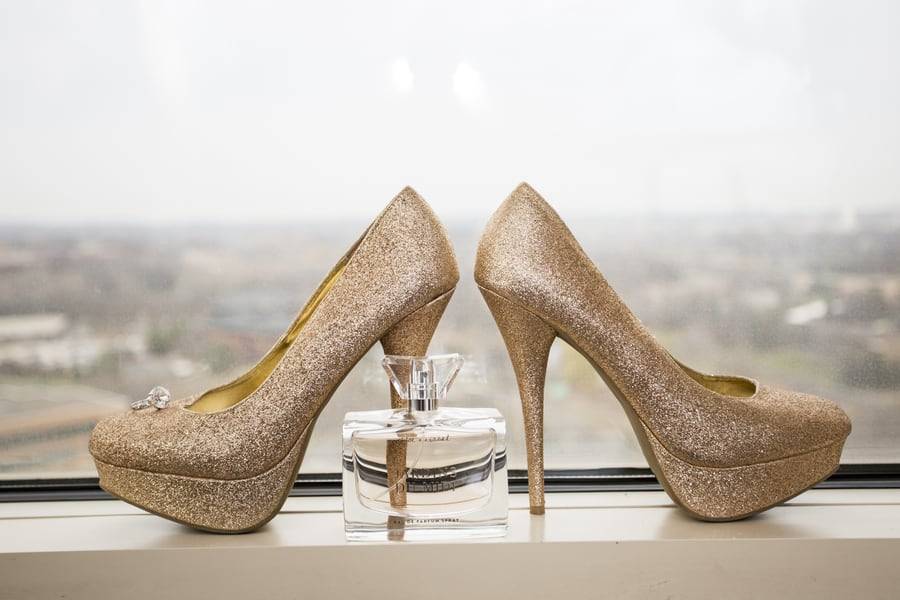 The candlelit ceremony space is something new and absolutely worth trying. With the circle of chairs, it makes it seem more unified than in broken rows. Also this ceremony space can be used outside or inside. A good fit for all seasons!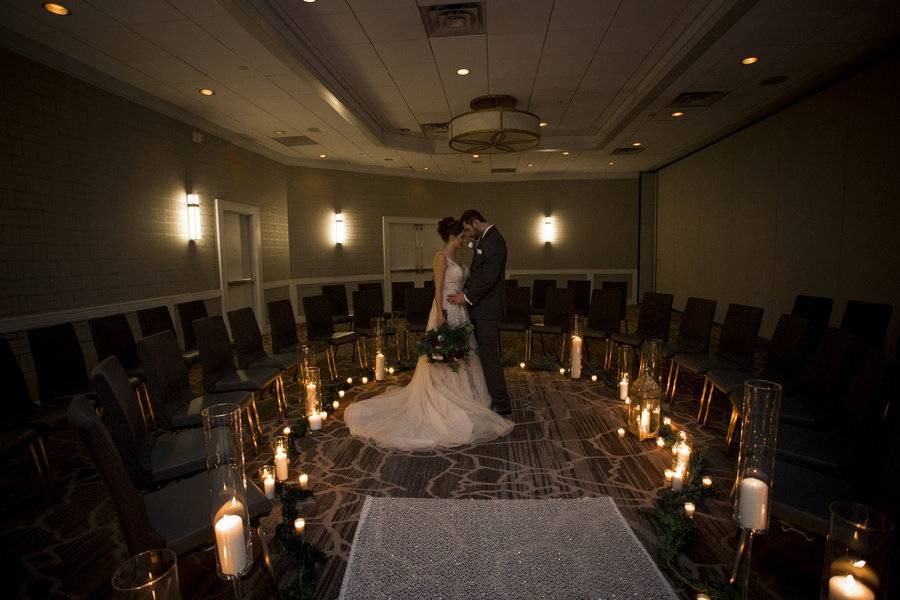 The lacquer table at the reception is on top of our fave list!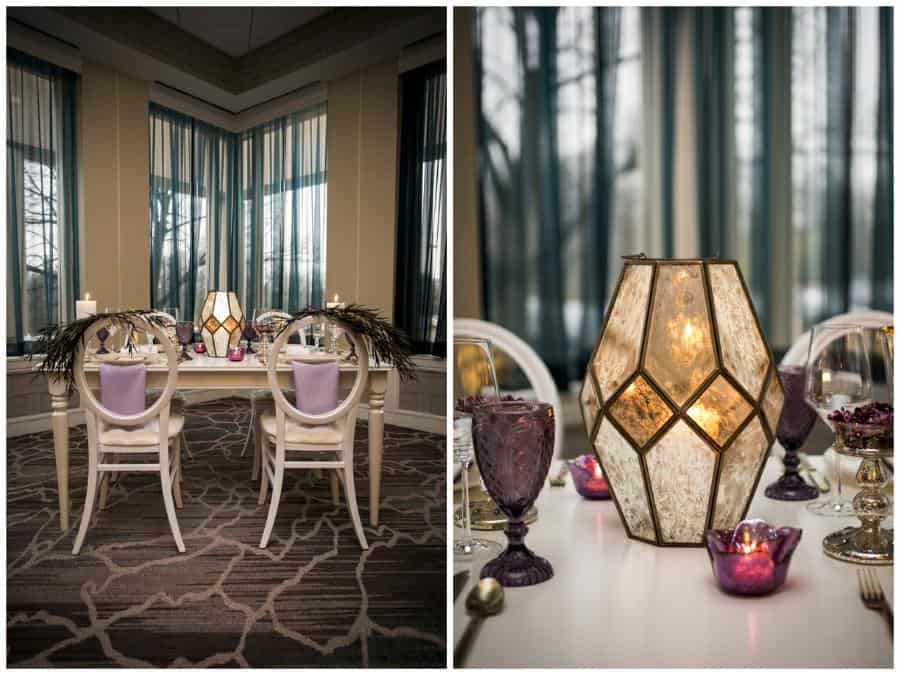 The eggplant and gold flatware on the table blended well together.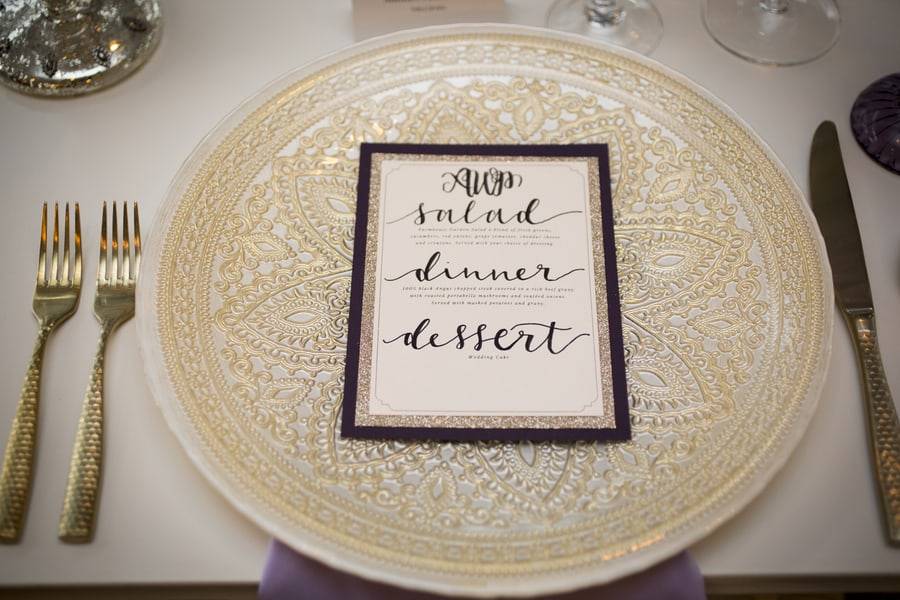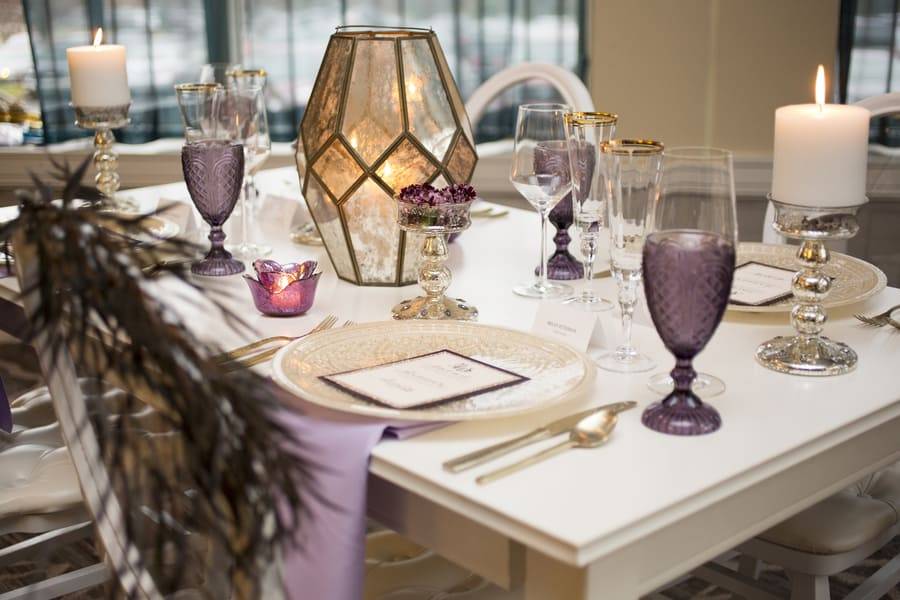 The Photographer's Advice
A wedding planner is a must! For us with this styled shoot, there is no way that it could have been pulled off without one. A lot of times, the timeline and scheduling falls on the photographer, and while I can handle it, it just adds pressure to me for the day. Also, it's always great to work with a rental company instead of buying all the additions for yourself. the difference in flatware, plating and decor makes a huge difference stylistically and photographically.
About the Photographer
I actually have two degrees in photography, a portrait AA and a Commercial BA. After my bachelor's degree in Santa Barbara I moved to San Diego and worked for a few different photographers who were much more candid. Working for a photography duo who was super high volume, but very high end, I was really able to get my feet wet. Even with a high client load they were really focused. They had timelines and made sure each couple got their undivided attention. The type of photographer I am, now, based on that training, is an organized one. I will coordinate with the couple to ensure that they have a strong timeline. I sit down with the couple, and we have a meeting, and we plan it out. If they don't have a planner though, I am taking over. Brides and grooms should remember that they don't plan weddings all the time, it's okay if they ask for help, and they should! Contemporary. Modern. Classic. Candid. Fun. I really want people to look at the pictures I've taken, and, I want those pictures to stir something inside of their hearts. So they are like "oh my goodness. I want that. That's how I want to look on my wedding day." Usually it's going to be the bride reacting that way. I am in Minneapolis, but am always willing to travel, anywhere! Pricing starts at $1995 Contact on website: courtneyjunephotography.com or email courtneyjunephotography@live.com.
Money Matters
$20,000 – $45,000
Vendors
Photographer: Courtney June Photography
Favors and Gifts: Bronco Wine
Jewelry: Style by Cia
Linens and Coverings: Apres Party and Tent Rental
Event Planner: Bella Mystique
Tuxe: Bridal Aisle
Signage: Danika by Design
Hair Stylist: Elle Hair Aristry
Cake: Enticing Icing
Dress Store: Inspire Bridal Boutique
Floral Designer: Lake Harriet Florist
Reception Venue: Marriott Southwest
Apparel: Oh Sugar Studio
Invitation Designer: Paper Paragon