Before I let our next new contributing writer take the wheels, I wanted to mention that this article is one that I had preplanned but had yet to launch. I was incredibly pleased when I looked at Katie's application, and thought she'd be a great fit for taking over the reins on this one. Style It Yourself will be a great series that couples small inspiration boards with a pre-shopped group of products from around the internet that you can purchase yourself to recreate the look. Now onto Katie!
• • ♥ • •
From Katie:
Hello! I was so excited when Maddy asked me to become a contributing writer on The Inspired Bride. It's such an honor to be here! My name is Katie Murphy, and I am the founder and editor of Aisle Candy, a brand new wedding blog set to launch in the next few weeks! Offering the utmost in sweet inspiration for the modern bride, the blog will be an outlet for me to share my passion for color, design and unique wedding ideas.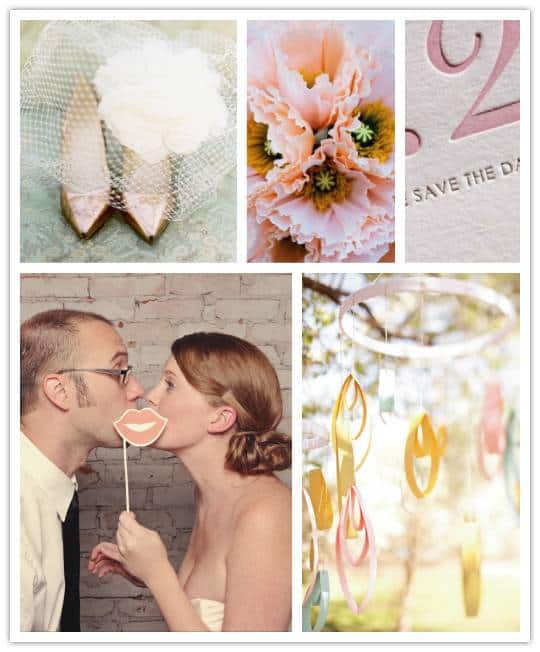 Style It Yourself Board Credits:
Hair Accessory and Shoes, Jose Villa
Paper Flowers, the Crimson Poppy
Save the Date, Invited Ink
Photo Booth with Smile on a Stick Prop, Smilebooth
Paper Mobiles, Ashley Meaders
• • ♥ • •
Today I wanted to share a few tidbits of inspiration that I hope will help you in styling your own wedding. How adorable are these details? From handmade veils and paper bouquets to luscious save the dates and décor – your imagination is sure to run wild. Oh, and who can resist a Smilebooth!? Your reception will clearly be a party with one of these entertaining your guests.
Looking to recreate the look? Check these out: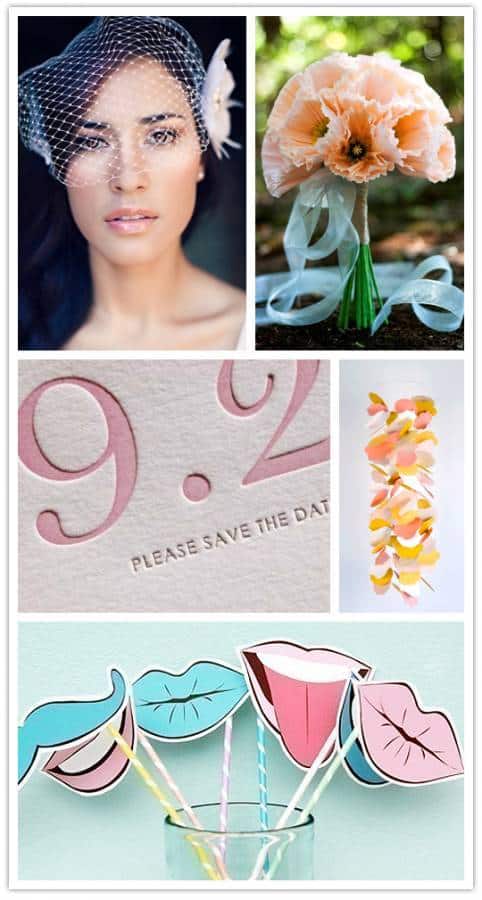 Hair piece from Tulet; paper flower bouquet by the Crimson Poppy; save the date by Invited Ink; mobile by Frazier & Wing; Smitten Sticks from Le Papier Studio.
• • ♥ • •
Katie Murphy is the founder and editor of Aisle Candy, a sparkling new wedding blog offering the utmost in sweet inspiration for the modern bride. She loves to share her passion for beautiful photography, pretty paper, stellar design and unique weddings with others in the industry and modern brides-to-be. A graduate of Boston College, Hallmark Institute of Photography and former student at Massachusetts College of Art, she works as a graphic designer and marketing director. Katie grew up on Cape Cod antd currently lives in Boston, Massachusetts.