If you're looking for a unique wedding theme idea, why not go for a gorgeous and mysterious masquerade theme? If you're thinking it sounds a bit carnival-like and not at all suitable for a wedding, just wait until you see what these brides have done with this theme!
Unbelievable Invitations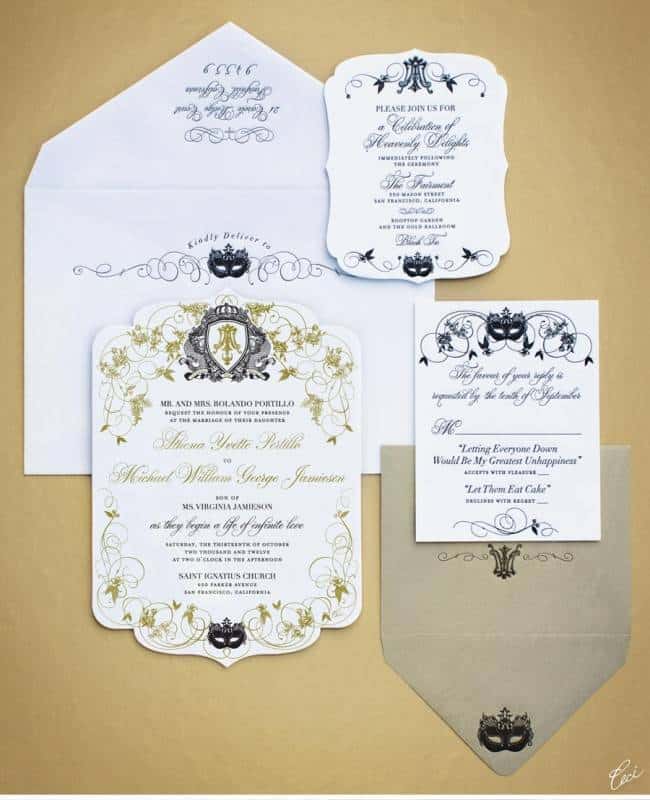 Can you believe how elegant and gorgeous these masquerade wedding invitations are? Straight from Ceci New York, these beautiful invitations feature black and metallic gold, colors which lend to the mysterious quality of a masquerade theme.
Gorgeous Wedding Cake Options
With the masquerade theme, you can choose to go all out and embrace stunning and vivid colors, like this beautiful peacock-colored cake below…
…or, you can keep it more subtle and muted like the beautiful white and black 3-tier cake below.
Stunning Decor
When it comes to a masquerade wedding theme, there are all sorts of decor ideas you can utilize. We absolutely love the way this couple used venetian masks as an accent to their table settings.
Typically, brides who go with a masquerade theme want rich, gorgeous color. We love the red jewel tone used in this wedding as well as the contrast of the creamy white.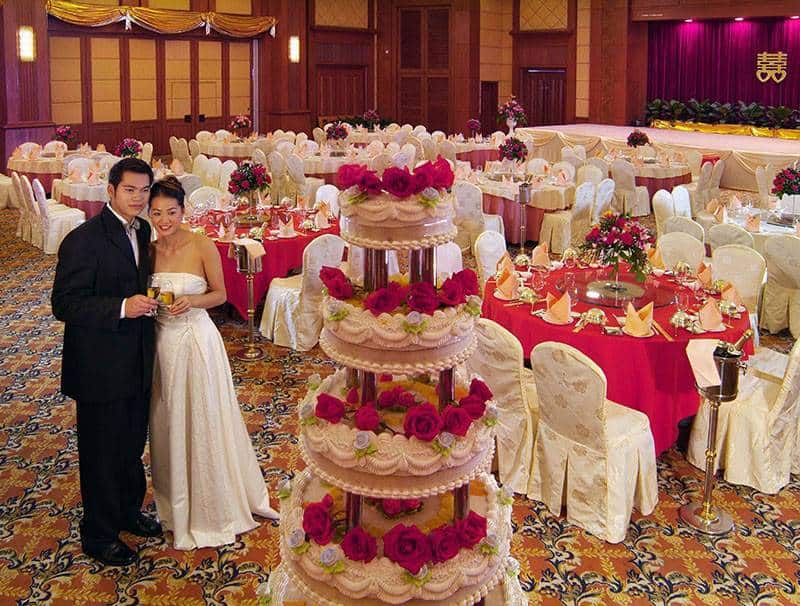 Another very popular decor element when it comes to masquerade themes is feathers. We love the peacock feathers and how they are used in the wedding decor below.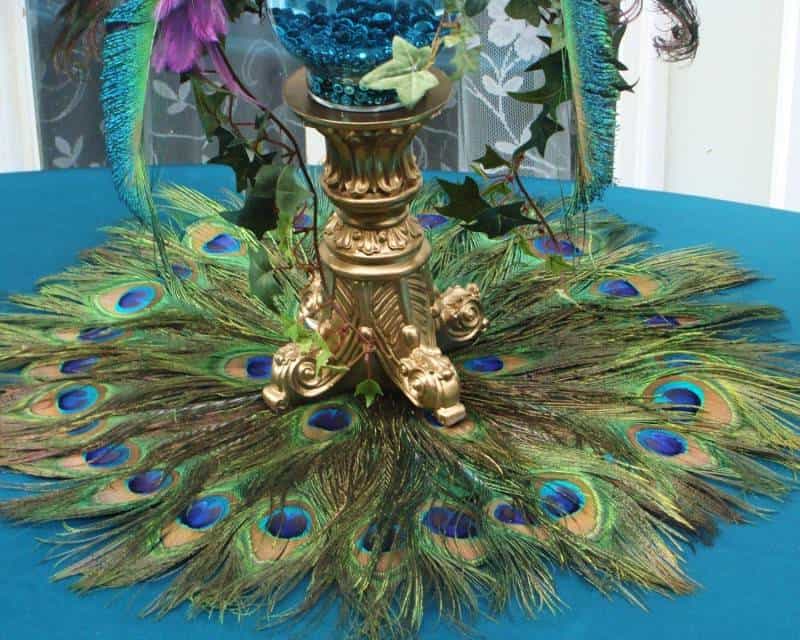 The Wedding Dress
With a masquerade theme, it makes sense that the dress needs to be a bit elevated. Typically, brides choose a dramatic dress that really has that wow factor. We love the dramatic style of the dresses below, which feature fitting bodices and waists and huge, flowing skirts.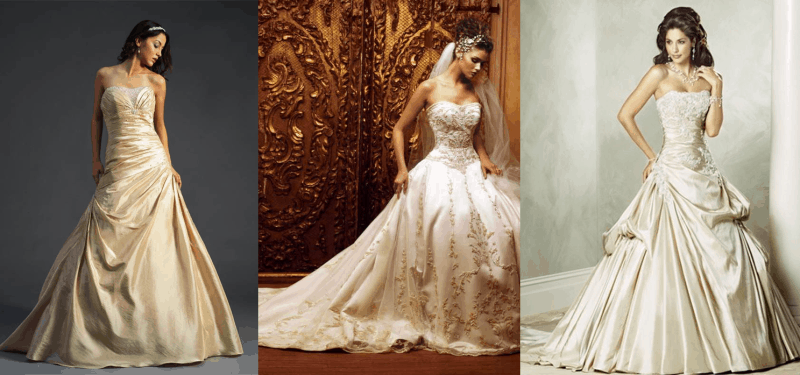 Embroidery and embellishments are also quite popular on these types of gowns.
These are just a few ideas that go very well with a masquerade theme. Is this a theme you would consider for your own wedding? Let us know in the comments below.