Click image to enlarge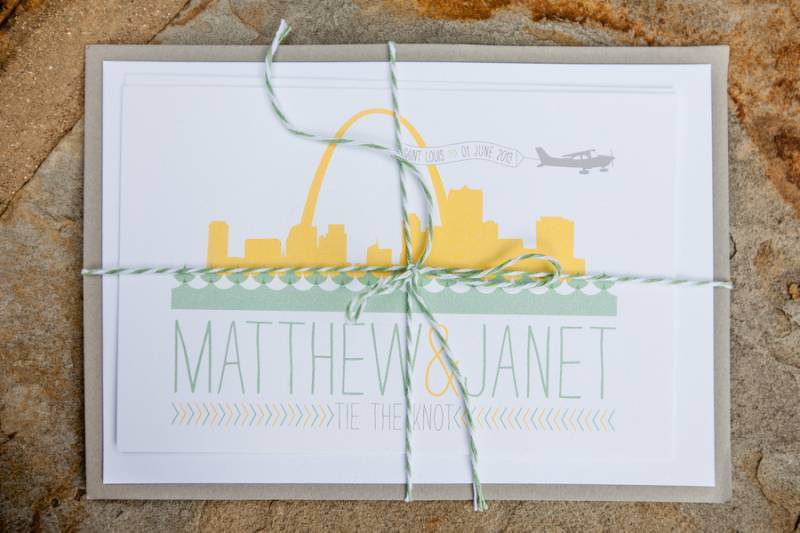 Like. Click to Vote
>
Merry Christmas our dear readers! Grab your hot cocoa and wool sweater as you read through today's featured wedding. It's a good one.
Our Christmas present for you guys would be in a form of a unique wedding. It's an interesting combination of  edgy and chic. The edginess of the steel grey gown and the softness of yellow details mixed together creates an unlikely color scheme but an undeniably cool and beautiful wedding. I would say the venues reflect this difference too. The ceremony was backdropped by an asymmetrical structure while the reception was held in a sweetly lit tent. What a perfect way to start this holiday. Congratulations Janet & Matthew!
What do you think is the overall story for this album?
We met on a blind date. We had a mutual coworker (years apart) that thought we'd be perfect for each other and she was right. We had spoken on the phone a couple of times and emailed (he was hilariously funny) and we determined to meet one evening for dinner. I forewarned him that I would be coming right after a ballroom dance class and that I would be sweaty. He thought it would be quicker to walk to the restaurant from his home (he was wrong and showed up late and sweaty, too). However, when he arrived I knew this was the guy for me, forever. Luckily, he was on time for the wedding and sweat-free!
What inspired the wedding day outfits?
I didn't want to go with a traditional white gown and I was getting out of the time frame to have a gown custom made (only 4 months to go) so I was looking at Simply Elegant's selection of gowns and then I saw it – on the mannequin. I couldn't believe it fit. It was meant to be! It was steel gray, so I went from there. I love yellow flowers and the hint of mint was just for fun.
What was your favorite part of the day?
There were so many great moments that it is hard to determine which one was my favorite. If I had to narrow it down, it would be when we released the paper lanterns. The night was so clear and they went up just beautifully. Everyone was outside and happy and laughing, Matthew and my first effort as a married couple – it was perfect.
Was there a theme for the ceremony and reception?
We had created six signature cocktails for our guests that were named for things/people/places that are close to us or share some history. For instance, the L&B Painkiller was named for our pups – Lyon and Bisou, who, incidentally, helped walk me down the aisle. It was also great that I didn't have to worry about the details because everything was taken care of. I had a lot of concerns because this was a long-distance wedding – I was in northern California. However, I had a wedding planner that I completely trusted, a photographer that understood the feel of our wedding, makeup and hair stylists that were gifted and fun and one of the top chefs in St. Louis catering – I couldn't have asked for better.
What part of the ceremonies do you think was the most memorable for the bride and groom? Guests?
When Lyon and Bisou walked me down the aisle.
Vendor
Photographer:  Under Grace Photo
Event Planner:  Dishy Events