I guess we all have heard the statement that blue is the color of royalty. That must be the reason why blue weddings never fail to elicit a splendid aura, and we're just about to see that in today's set! Brought to us by Jeff & Rebecca Photography, this styled wedding shoot featuring blue geode is  modish indeed. Not to mention, this trend is rocking the internet!  Take a look at the marvelous photos below and swoon to your heart's content!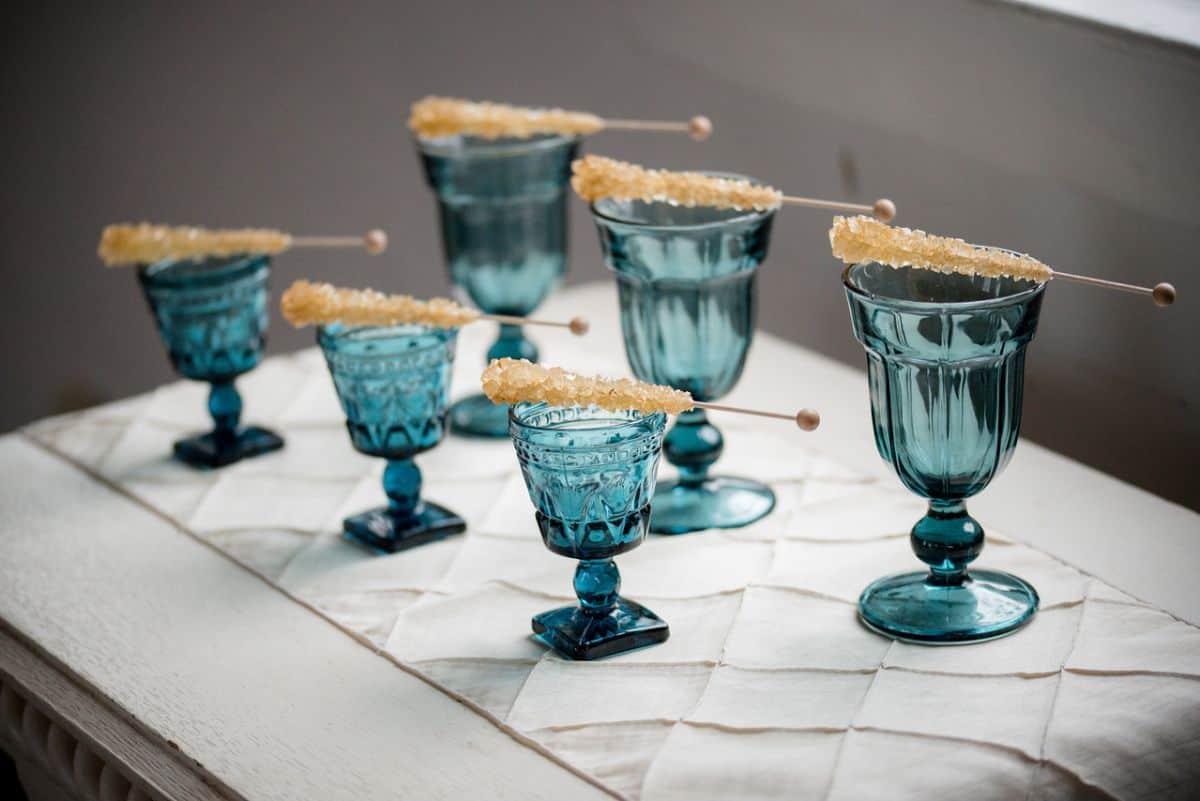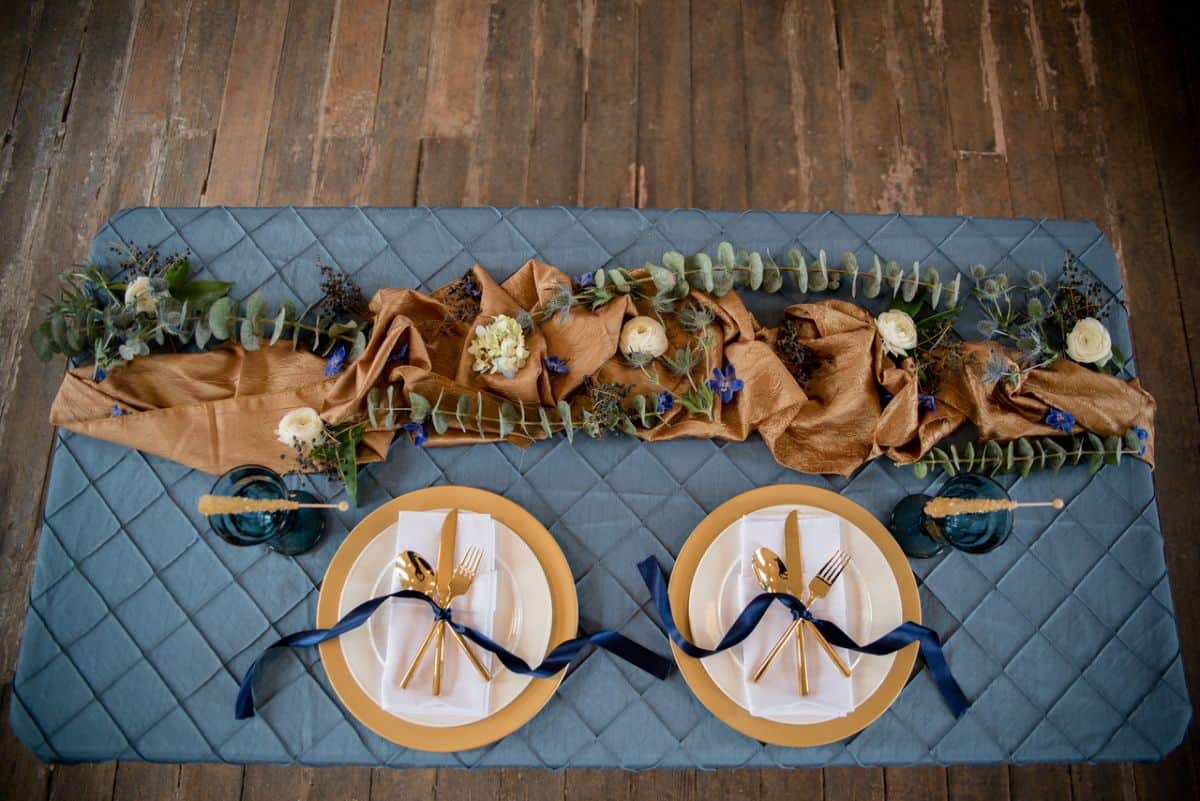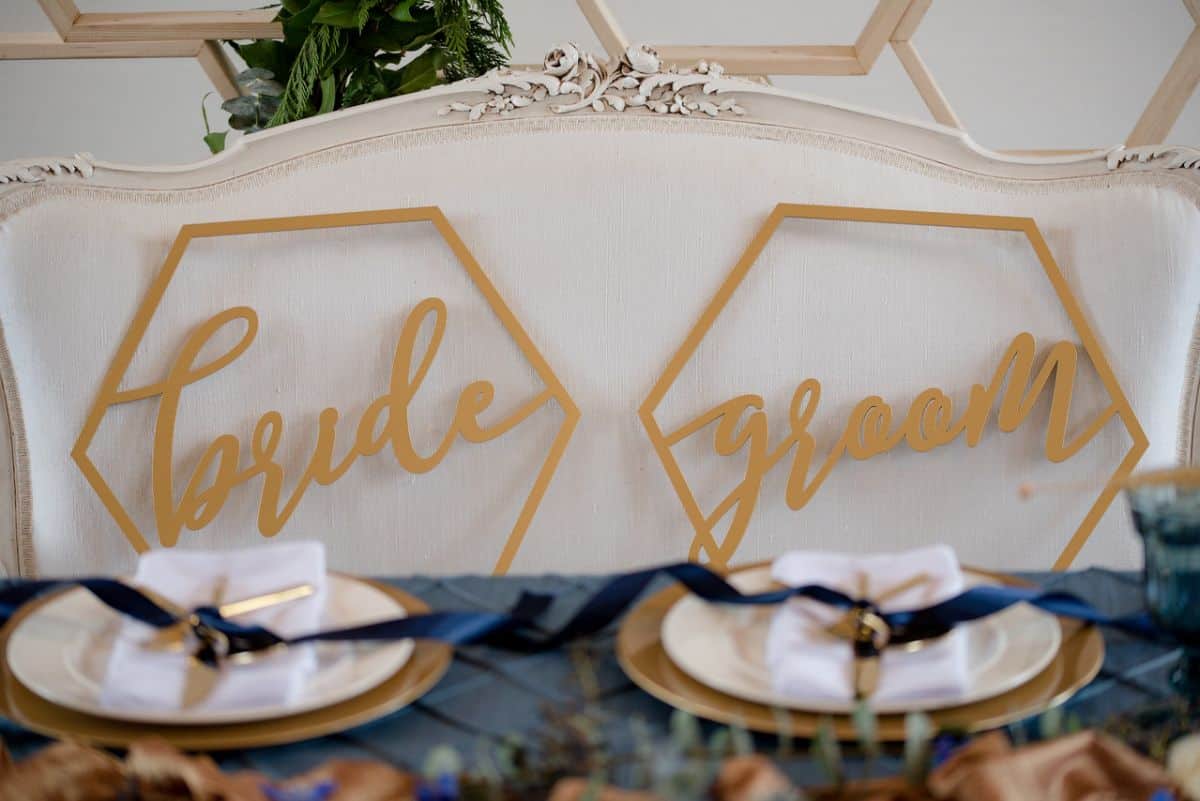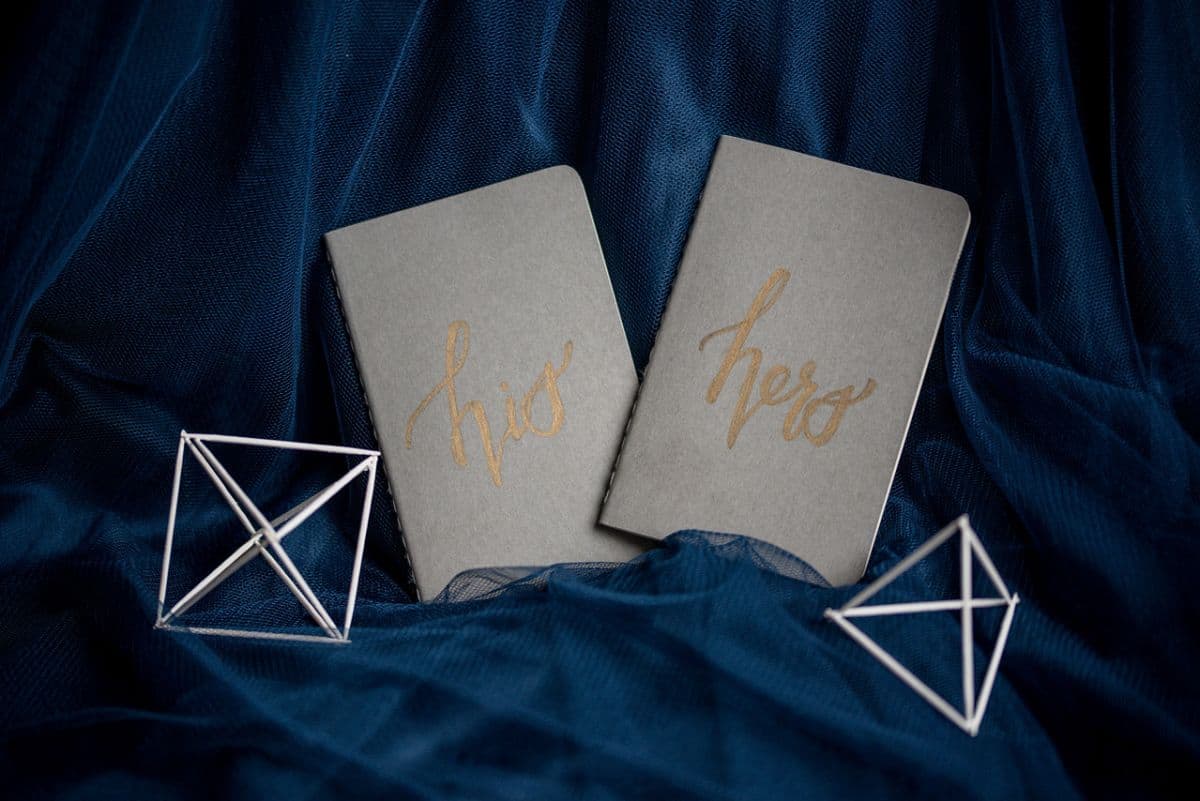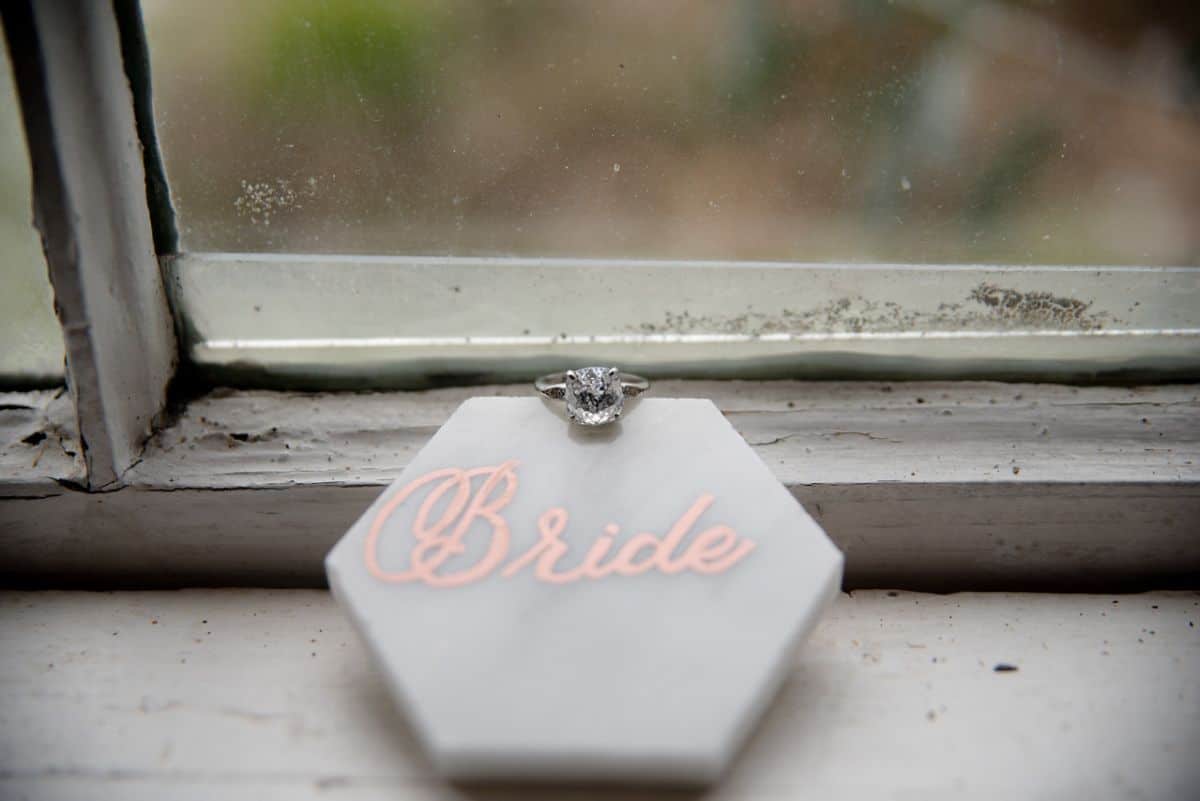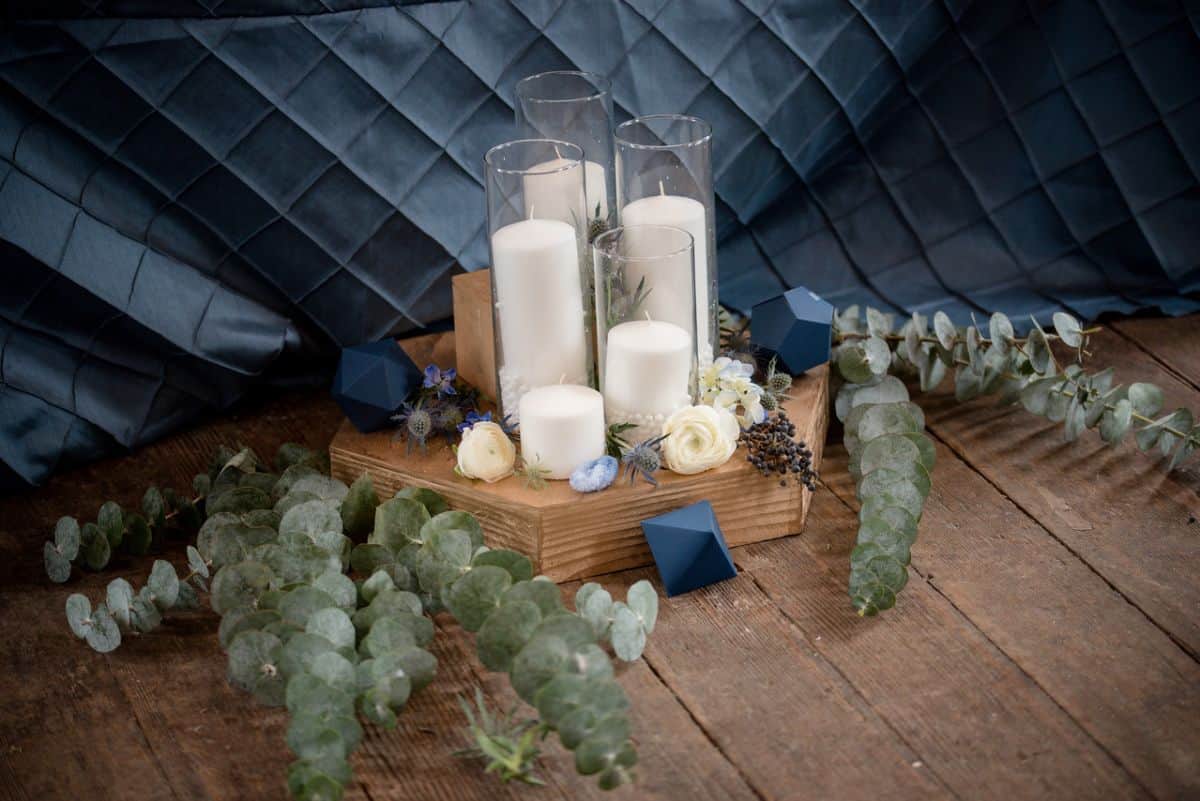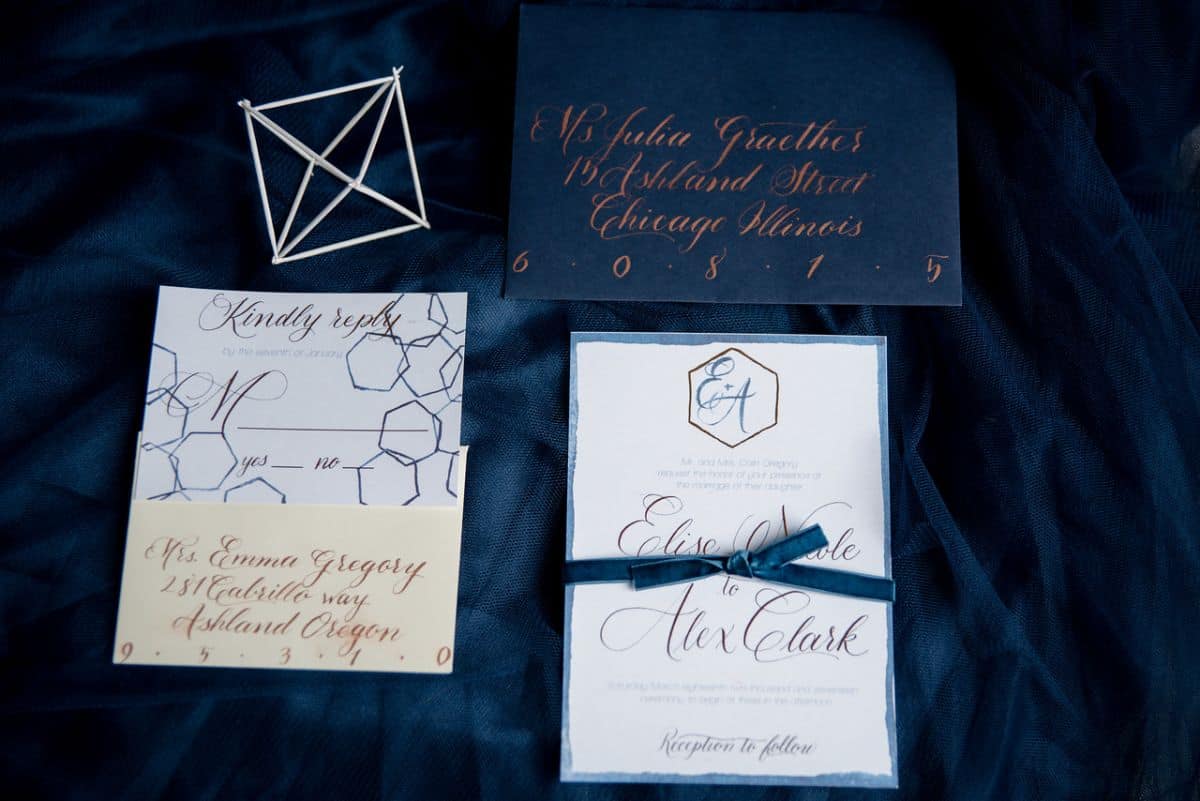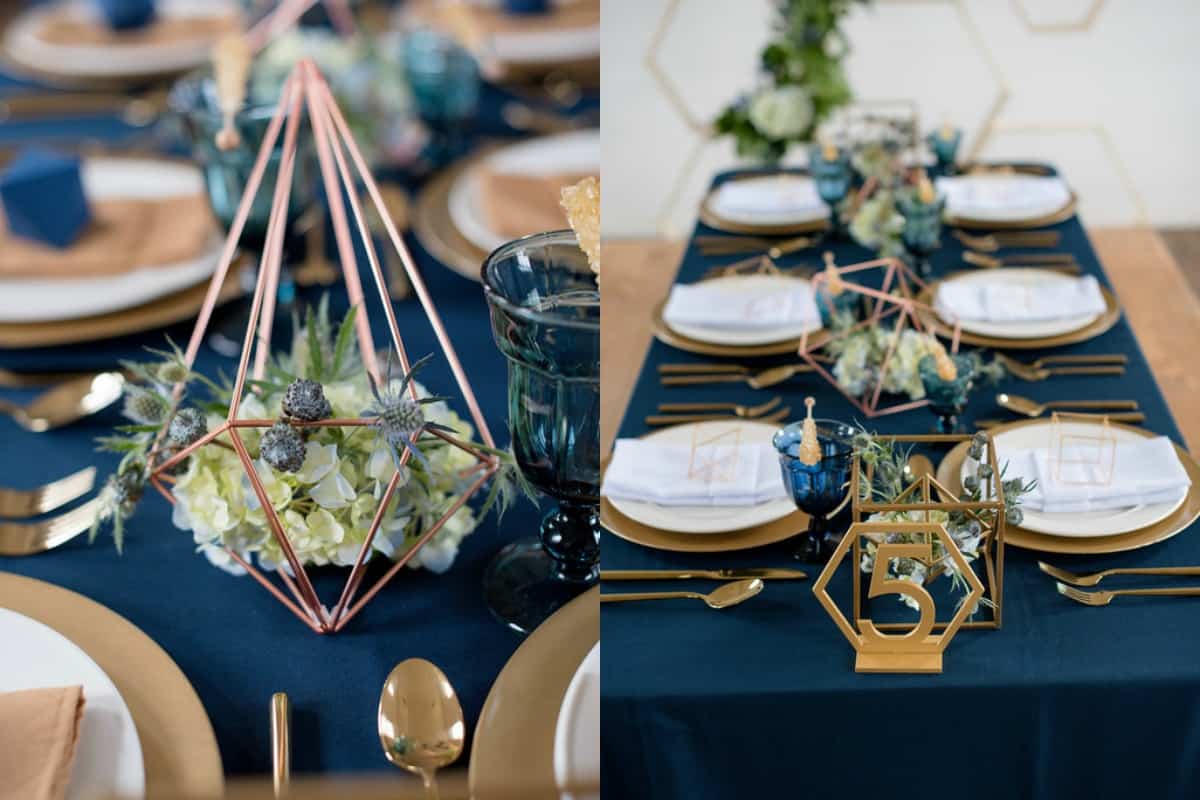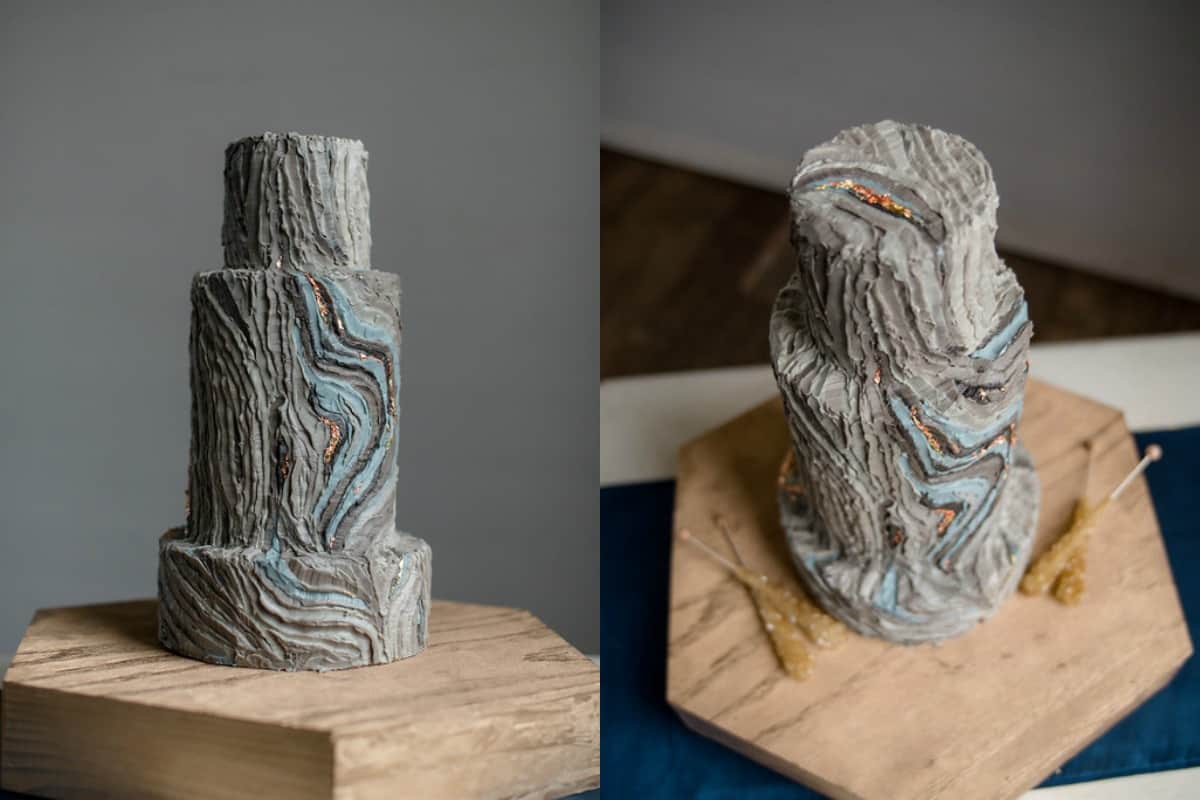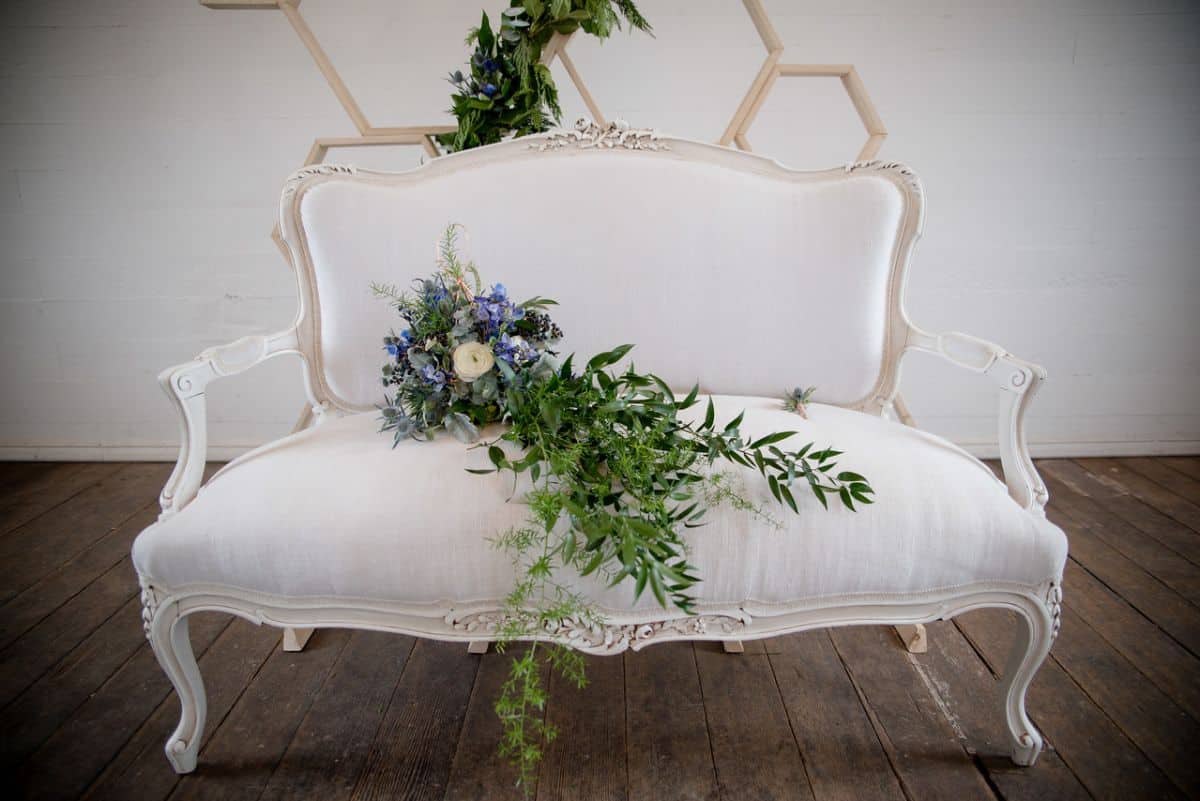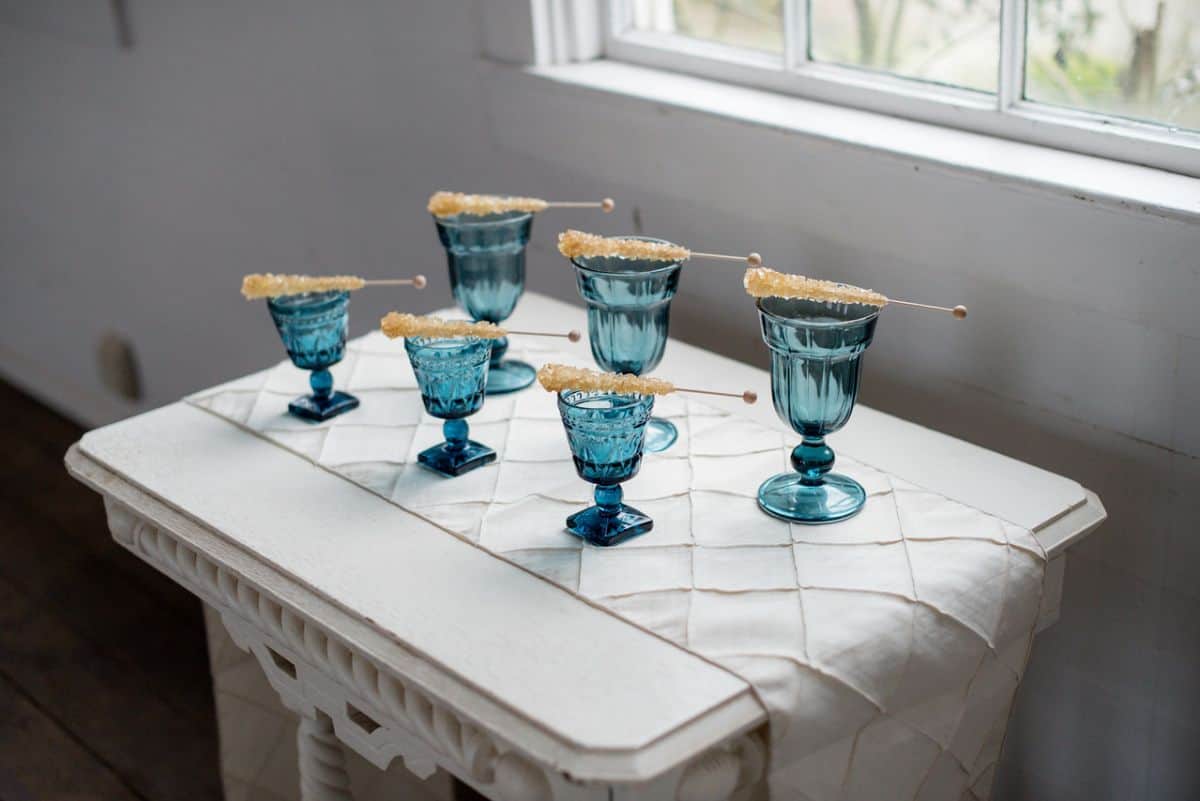 Extra Special Details
This gorgeous bride wanted a small intimate elopement like wedding that had history and charm involved. Showcasing her favorite blue colors with the metallic colors that compliment her hair, it was a beautiful one of a kind affair!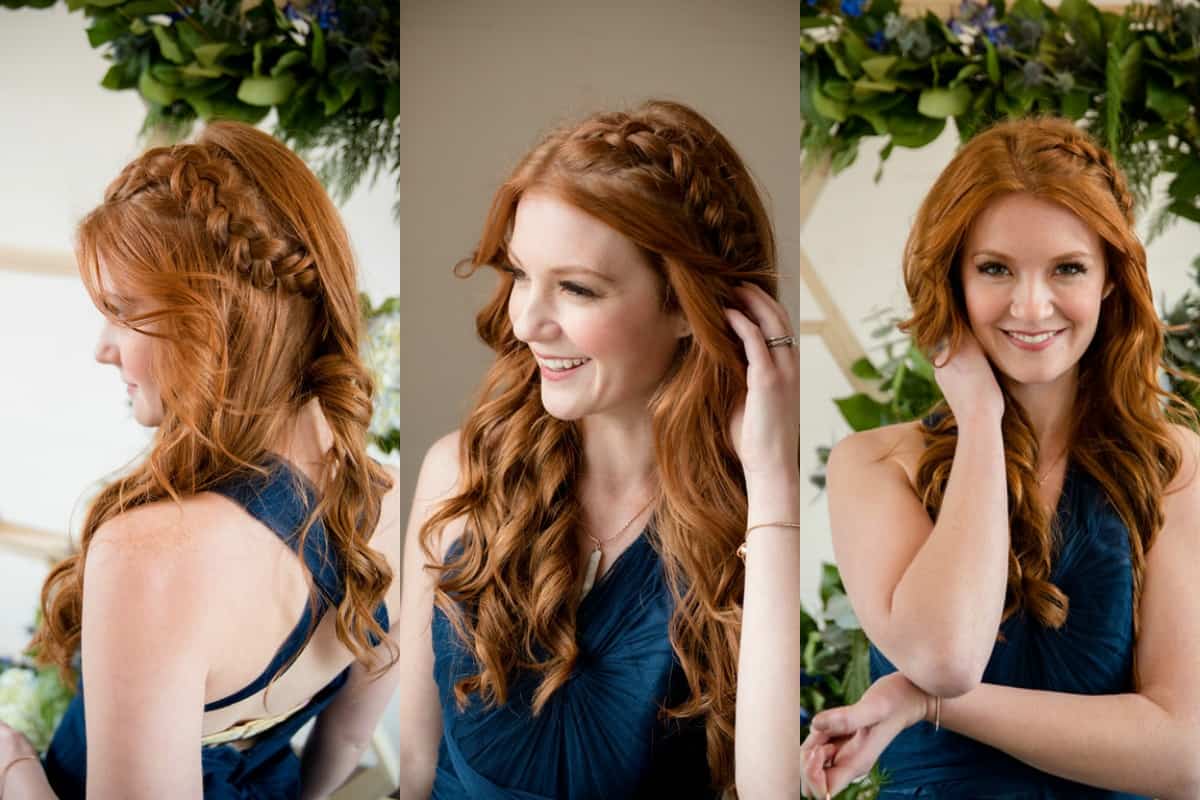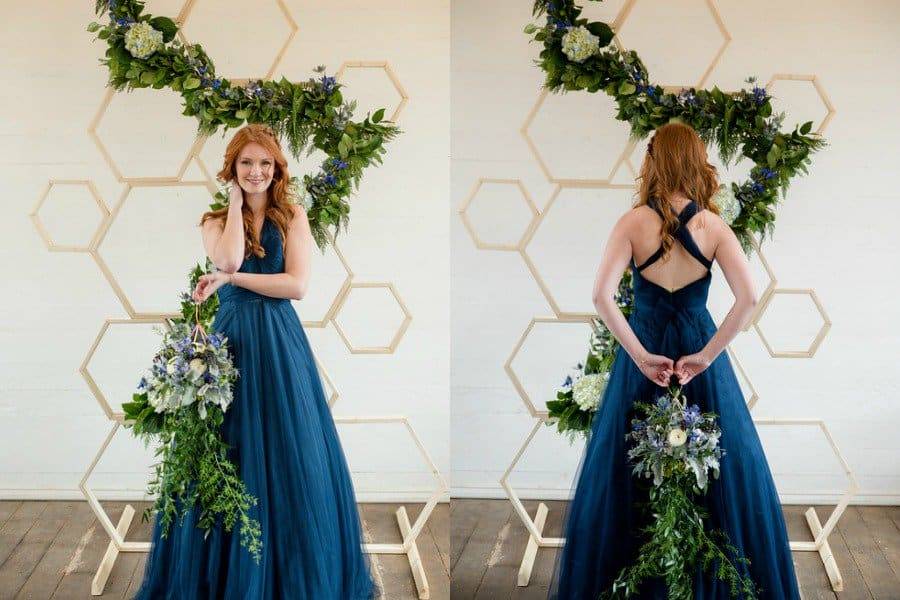 The venue is at a nursery with a 100+ year old schoolhouse as the ceremony and reception location.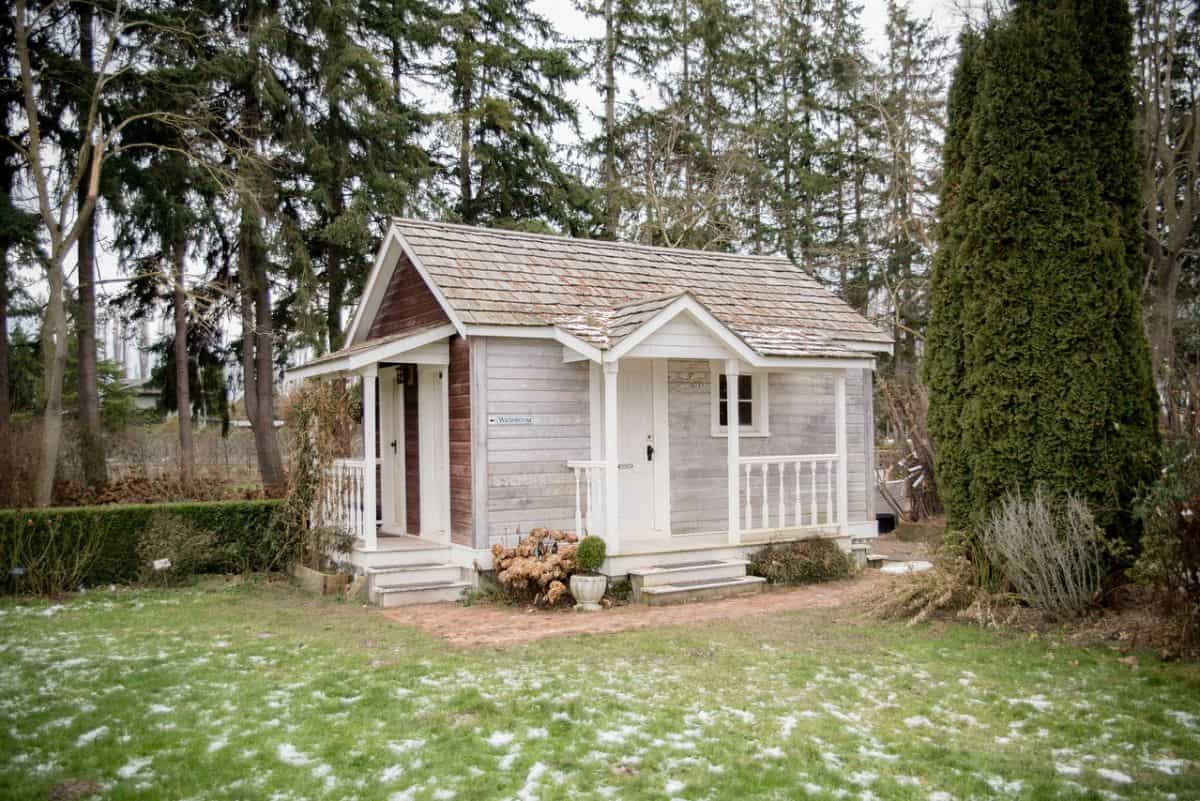 The bride wanted a guest book she could display and see everyday, so she made this board with punched out card stock shapes that go together and plans on framing it to hang on her wall.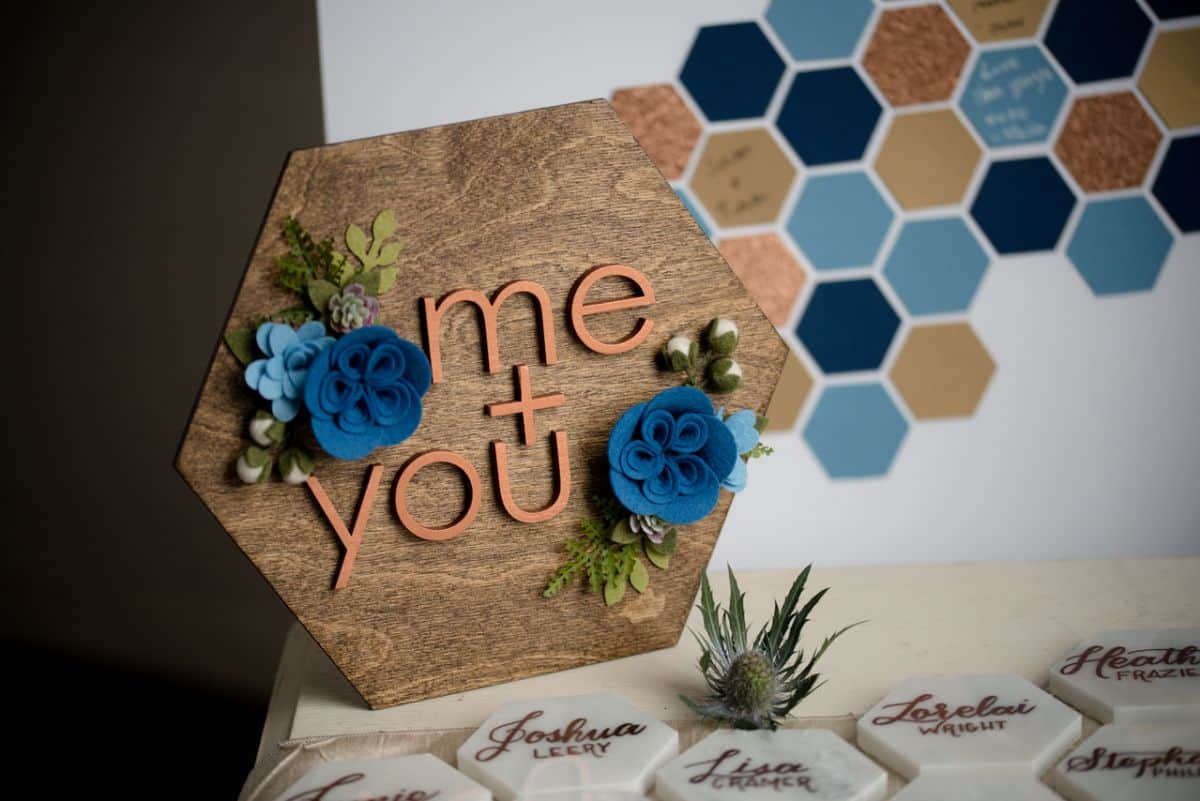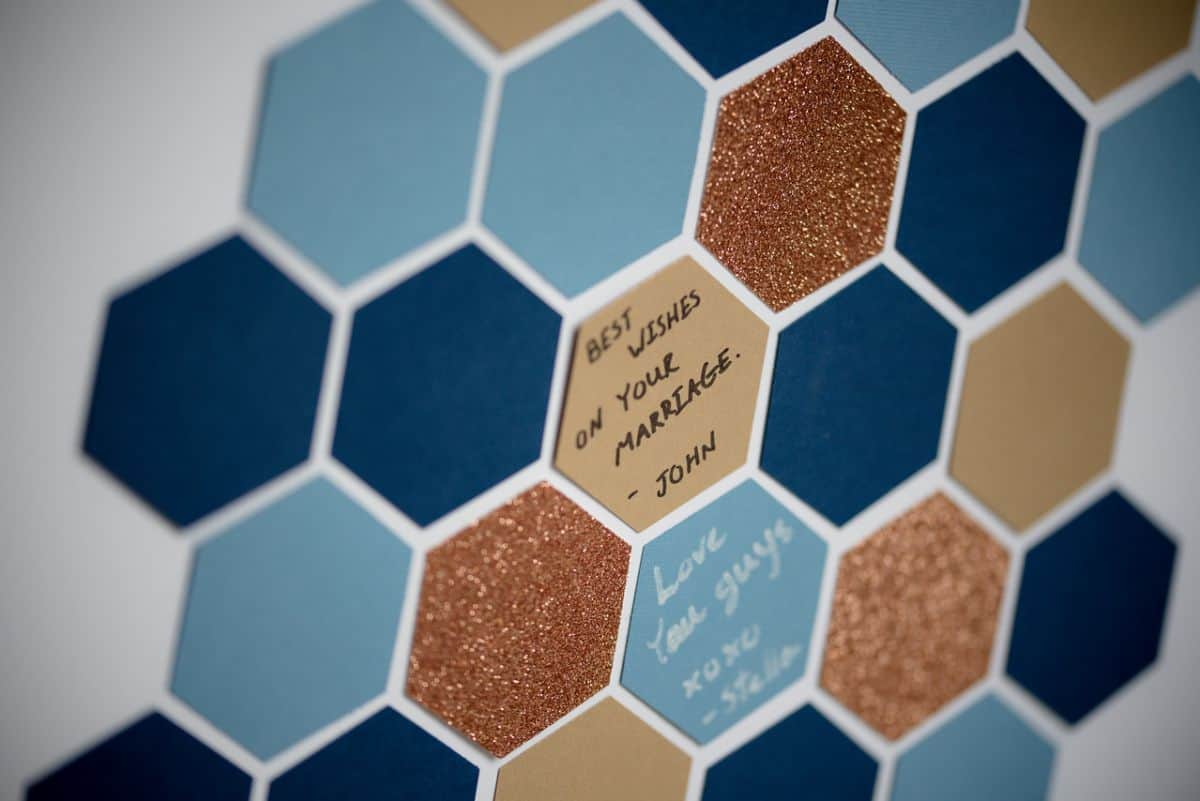 The geometric favors were all hand made, as were the geometric wood shapes on the place settings.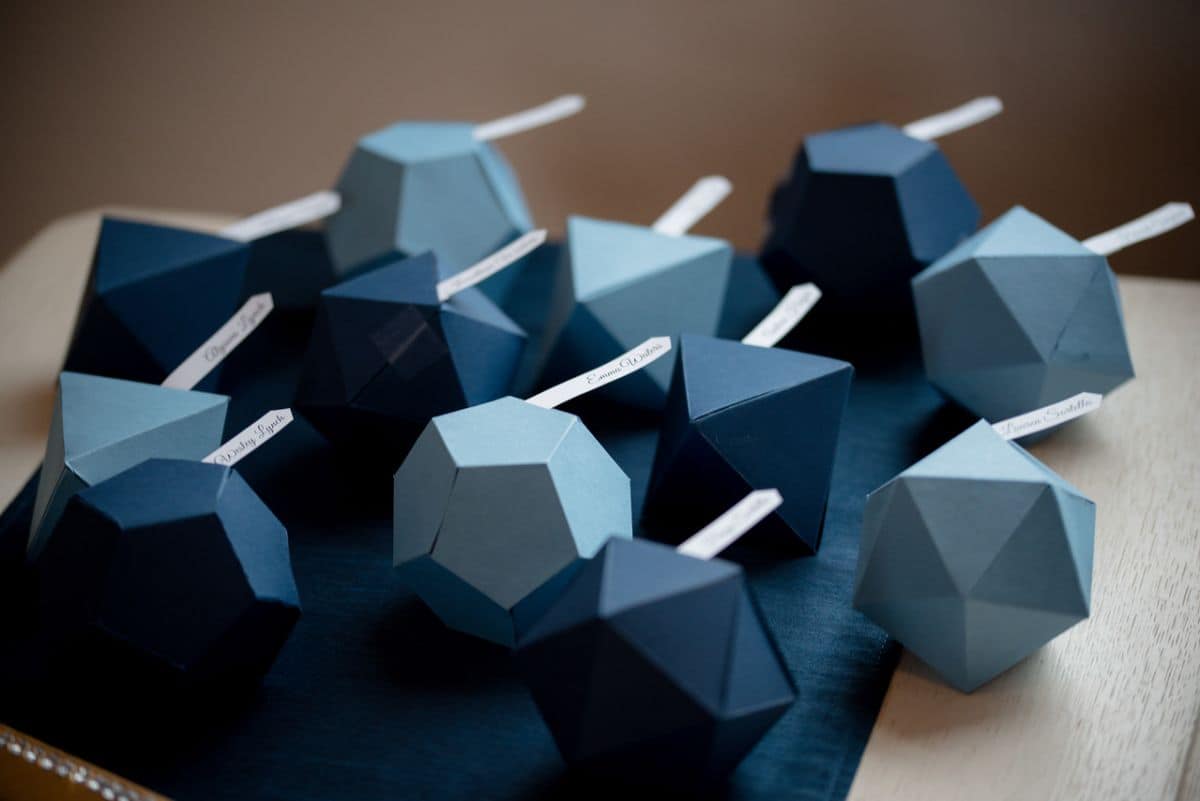 The bouquet loosely resembles a jellyfish with it's open geometric shape cage holding it all together.
Heed This Advice
Make sure you give yourself time to pause throughout your wedding process and take time for just you and also just you and your spouse to be! Really take the time to enjoy each other on this planning process.  Work with vendors who aren't just in it for the money! Ones that genuinely care about you and your wedding day!
From The Photographer
Hello! My husband and I own Jeff & Rebecca Photography located in Arlington Washington, and we love nothing more then to love on our JandRCouples! When you pick up as your wedding photographers you don't just get someone who will show up and take awesome pictures (although we will do that too!) but you become apart of our family! We love nothing more then to support you and to help you on your entire wedding journey however we can! We specialize in weddings and engagements, and especially love love LOVE our Adventure Engagements, which brings us to travel we love adventuring and traveling to new places for Elopements and weddings as well! While we aren't the cheapest our prices are still on the lower end of the average for our area, so reach out to us on our website, facebook, email or instagram to talk to us about your dream wedding photography today!
Vendors
Photographer: Jeff & Rebecca Photography
Venue : Christianson's Nursery
Florist: Pozie by Natalie
Baker: Gathered Confections
Rentals – Linens and Place Settings: Skagit Valley Wedding Rentals
Rentals – Table/Benches/Honeycomb Backdrop: Rustic Event Rentals
Bride & Groom Sign, Thank you sign, Table Numbers: Z Create Design
Me + You Custom Guestbook Sign: Flohra
Hair & Make up: Bubbles & Blush Beauty
Wedding Dress: Belle Bridal