Now is the time when many soon-to-be brides are planning spring weddings, and choosing the perfect cake design. If you still haven't found your spring wedding cake, then you're going to enjoy today's post. These are some of our favorite cake designs for spring weddings.
Pink Blossoms Cake
If any cake says 'spring,' it's this one. This beautiful cake features hand-piping and brushing as well as white and pink blossoms against a white background. It's elegant and pretty and has a very feminine quality to it.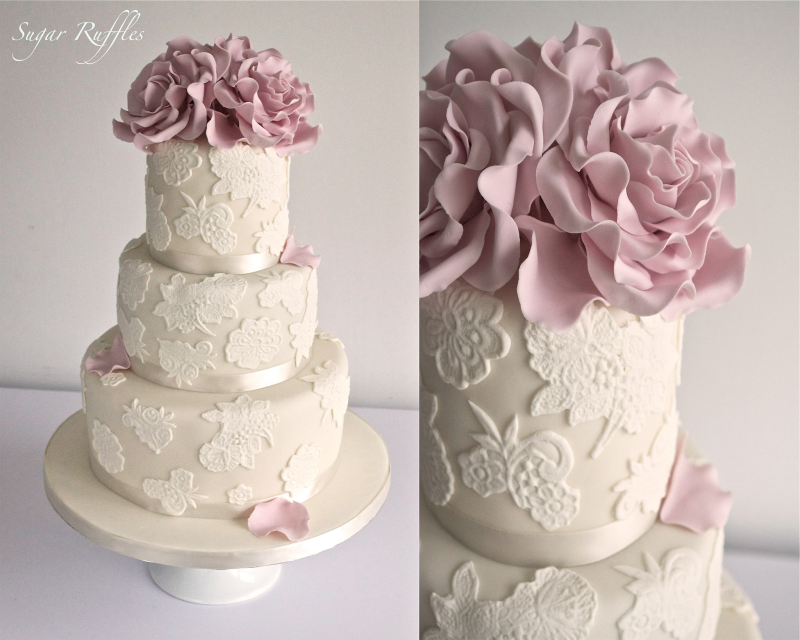 Blue Cake with Pink Roses
This is another of our favorite spring wedding cakes. It's a pale blue, three-tier cake featuring white polka dots, and embellished with dainty pink and white flowers. It's also adorned with huge pink rose blossoms, and is accompanied by pink and white polka-dot cupcakes.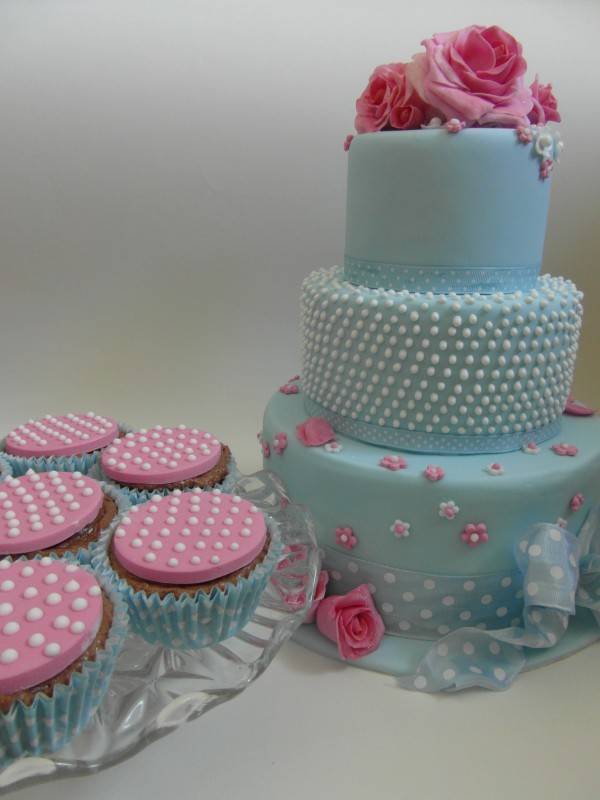 Spring Garden Wedding Cake
What we love most about this cake is the rustic, not-too-perfect feel of the white tiers, combined with the gorgeous bright flowers cascading down the side. The orange, yellow, green and pink against the white background is stunning.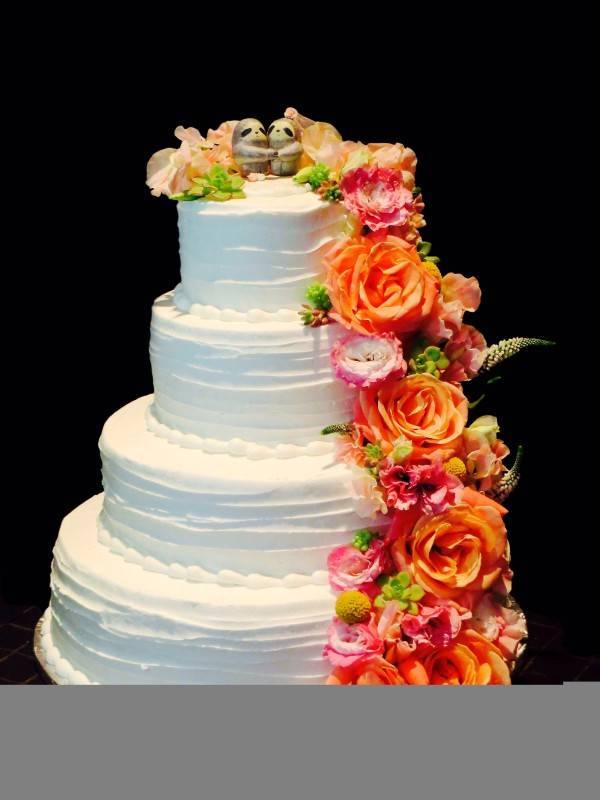 Naked Wedding Cake with Flowers and Fruits
This naked wedding cake is a three-tier cake overflowing with bright and beautiful flowers and fruits. You can't get more 'spring' than that! We love the unique look of this cake and we're sure this trend will continue into spring 2015.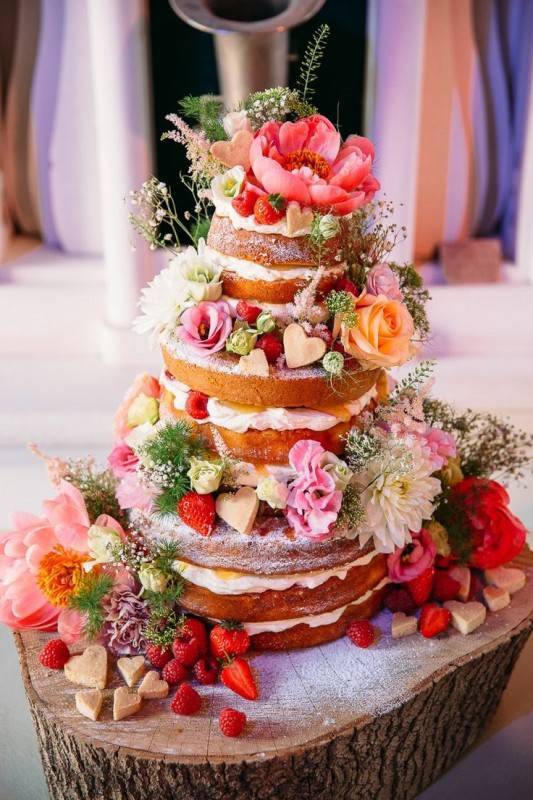 Gilded Bird Cage Wedding Cake
We thought this particular cake was not only beautiful, but unique. It's a four-tier cake, with the top tier consisting of a gilded bird cage. It features a bright yellow that's perfect for spring, gold accents and flower embellishments.
While this is certainly not a comprehensive list of spring wedding cake designs, these are our favorites and can really help give you some much-needed inspiration when it comes to planning your own spring wedding.