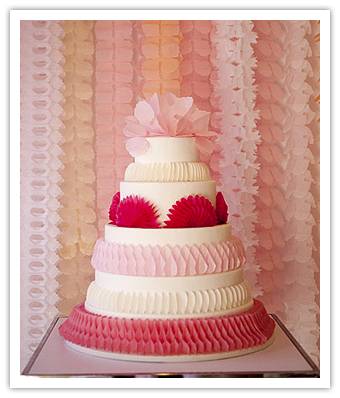 I was waiting to see more shots from Leah and Michael's Pop Up Wedding by Martha that had been getting a lot of early buzz on blogs and – oh my freakin' gosh – I think my heart stopped when I saw this cake. If you're a paper lover like me, you might be experiencing that same, slow motion meets soft focus meets cliche orchestrated love theme moment I had. I couldn't not share this!
The whole wedding is really inspirational – I wish I had seen this before my wedding! While it's probably a little less formal than my parents would have let me get away with (they were paying for most of it so some of the details were out of my hands) this really would have been so influential on how I visually approached my wedding. It's really a must-see!
Image from Martha Stewart Weddings.